LOWVILLE — As coronavirus cases climb in Lewis County this holiday shopping season, three local businesses remain determined to adapt for customers, finding alternative methods of sales and delivery as they confront economic survival and public safety in their communities.
Hesitant to participate in Lewis County's Small Business Saturday over concern with the uptick in COVID-19 cases, Saturday marked the last day of the year that Mary Rumble, owner of Hopenhagen Farm, would sell her lavender goods to shoppers across the counter at her storefront on Washington Street in Copenhagen.
"I've done some added precautions like more sanitizing, just extra things to get through today," Ms. Rumble said. "It just takes one person to spread it."
Looking to become more accessible online, but limited to a budget, Ms. Rumble is taking advantage of a recent collaboration between the Lewis County Industrial Development Agency, Naturally Lewis and mynny.biz, which aims to provide a cost-effective, local solution to streamline and improve online marketing for small businesses in the north country.
While her new site remains under construction, Ms. Rumble is directing customers to contact her by phone at 315-778-8735, or Facebook, embracing contactless, curbside pick-up to stay as safe as possible.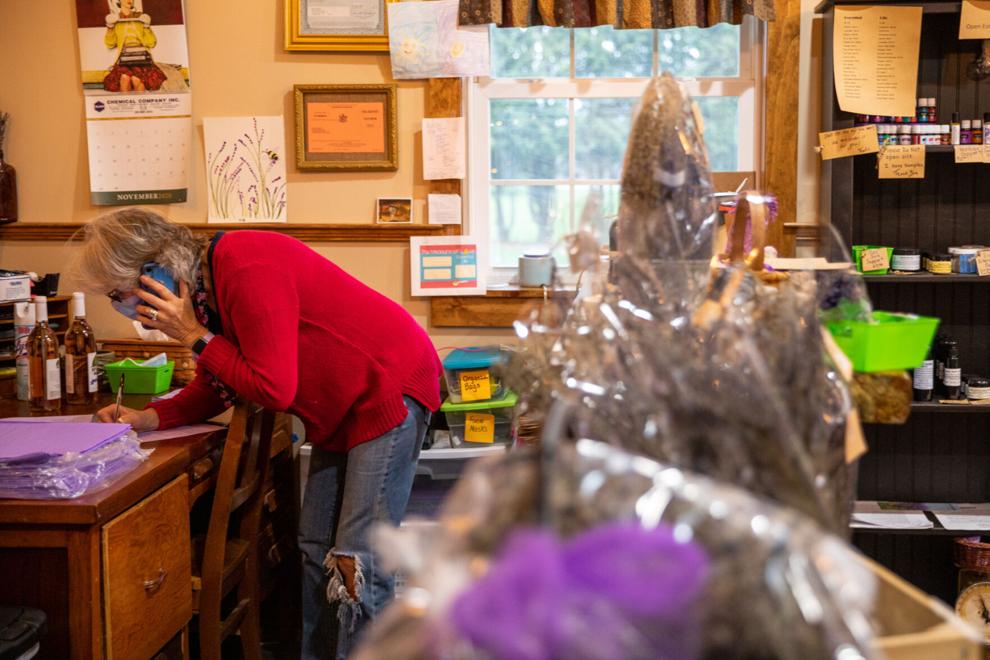 In making the necessary changes for safety this year, which included canceling their lavender festival, Ms. Rumble says she hopes to carry on many of their new ideas in the years to come. U-pick lavender, outdoor classes and even psychic readings are all innovations she partially credits to a brainstorm note board kept in the house.
"It made us think outside the box to do other things," Ms. Rumble said. "Not to get around COVID, but to get along with it."
Ms. Rumble has encouraged locals to buy her ever-timely homemade lavender sanitizers and soaps, even noticing the lavender wine and anxiety-reducing sprays are top-sellers during a seemingly stress-ridden year.
Just down the street in Copenhagen on Route 12, Christy S. and John K. Williams, owners of Amish Connection, have felt a shift in sales due to the loss of foot-traffic and out-of-town shoppers who pass through from Canada and surrounding states.
Directing people to their website, amishconnectionllc.com, which showcases an abundance of merchandise, Mrs. Williams said they have seen a boom in sales of dining sets and other home decor items, speculating this as a result of the increase in families entertaining and staying at home.
But as a specialty shop selling highly customizable furniture from Pennsylvania's Amish communities, Mr. and Mrs. Williams have found difficulty adapting their online platform to accommodate a more functional e-commerce experience.
"We're pushing people in that direction," Mrs. Williams said. "It doesn't replace the in-person, physical, 'I want to see it, touch it, feel it, make sure it operates the way I want and the quality is there.' But I will say that the website has really helped us to drive those orders that we want."
While not currently working with any Amish communities in the Lewis County area, Mr. and Mrs. Williams say they are continually adding families to their supplier list and value the generational perfection in craftsmanship they see in their products.
"They're kind of doing it on their own and they are continually perfecting their wares, their furniture, whatever it might be," Mrs. Williams said. "But as soon that happens, we would be elated to carry local Amish goods."
Further southeast at the intersection of County Routes 29 and 31 in West Martinsburg, Maureen Zehr has a haul in the back seat of her minivan after visiting Kim Gracy's coffee and gift shop, West Martinsburg Mercantile, three separate times Saturday.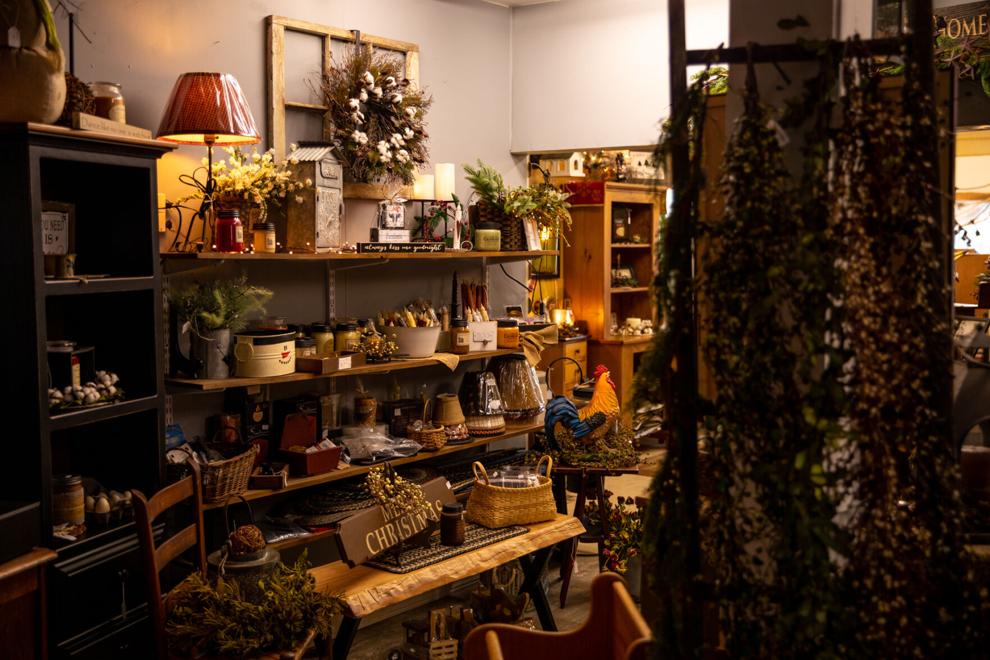 "Kim helped me get started on my holiday shopping pretty early this year, about six or eight weeks ago," Ms. Zehr said. "There are always new things to find and everything is so unique, especially to the area."
Over the summer, Ms. Zehr grew fond of her newly found treasure trove.
"I cannot speak highly enough of this place and of Kim," Ms. Zehr said. "She really just brought this building to life."
Though Small Business Saturday brought in consistent foot traffic, the shop is steadily active on Facebook with Ms. Gracy at the helm, counting herself lucky to be retired as she invests significant time to conjure creative posts for daily inventory updates on fresh baked goods and newly stocked gifts.
"I'm just trying to help out and trying to keep things moving for everyone," shop owner Ms. Gracy said.
Heading into their second holiday shopping season since opening in July 2019, the West Martinsburg Mercantile is on a mission to invest in the community, selling an array of locally sourced produce, artisan crafts and goods from more than 40 different makers in the north country.
"I have so many people bring items in the store, unique items, wanting them to be sold, so I try to keep moving their products," Ms. Gracy said. "We're a small community and if we can support each other in the businesses that we have all incurred, why not keep the dollars here?"
Small Business Saturday served as the kickoff to the holiday season for Lewis County businesses and recognized the importance of supporting small businesses, the jobs they help create and the culture they foster in local communities.