CLAYTON — While the north country weathers harsh winters each year, it is rewarded with beautiful summers and ample opportunities for outdoor recreation. This year, COVID-19 put a dent in the start of the north country's summer and resulted in a slow start to the generally booming tourism industry.
On Friday afternoon, Lt. Gov. Kathy C. Hochul was in Clayton at the Antique Boat Museum, 750 Mary St., hosting a roundtable with tourism leaders to discuss how to "build back better." This was the Lt. Governor's third stop in her statewide tour hearing from community and business leaders about how New York can build back better than before with regards to the tourism industry.
"What the governor and I can do is really try to think about how you manage the health care crisis and now how to manage a reopening and reopening that is smart, that protects public health, but also understands that we need to get our economy reopened again for many reasons, not the least of which is that there's a lot of small businesses that are really hurting and we were closed for a long time," said the lieutenant governor.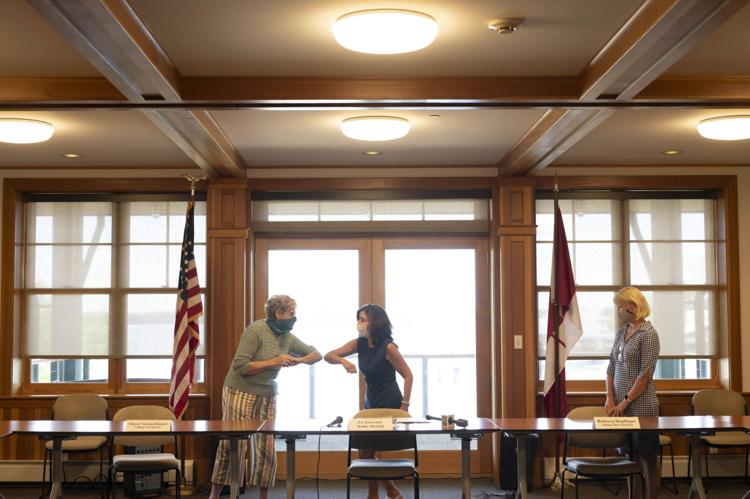 Lt. Gov. Hochul was joined Friday by Scott Gray, chairman of the Jefferson County Board of Legislators, Rebecca Hopfinger of the Antique Boat Museum, Kylie Peck of the Greater Watertown-North Country Chamber of Commerce, Corey Fram of the 1000 Islands International Tourism Council, and Peyton Taylor, director of the Thousand Islands State Park Region, among others. All spoke of the impact of COVID-19 and how their respective businesses, departments and organizations could move forward.
According to Mr. Fram, executive director of the tourism council, tourism brings millions of dollars annually for the local economy, a vital part of Jefferson County's economic engine, with more than 11 percent of its workforce tied to this industry.
He went on to say that the area has lost the major pipeline market in Canada due to the ban on nonessential travel and, depending on the sector of the tourism economy, Canadians are a significant part of this business. For example, at Boldt Castle it's about 40 percent, or an excess of 70,000 to 80,000 visitors a season.
"When Gov. Cuomo talks about tourism being the state's third largest industry, we've been living it in Jefferson County; tourism is vital to our economy," he said. "What we have here is what is desirable. We have open air, we have fresh water, and we don't have that sense of over-tourism that other regions of New York state get periodically. This region really checks a lot of boxes of what people are looking to do."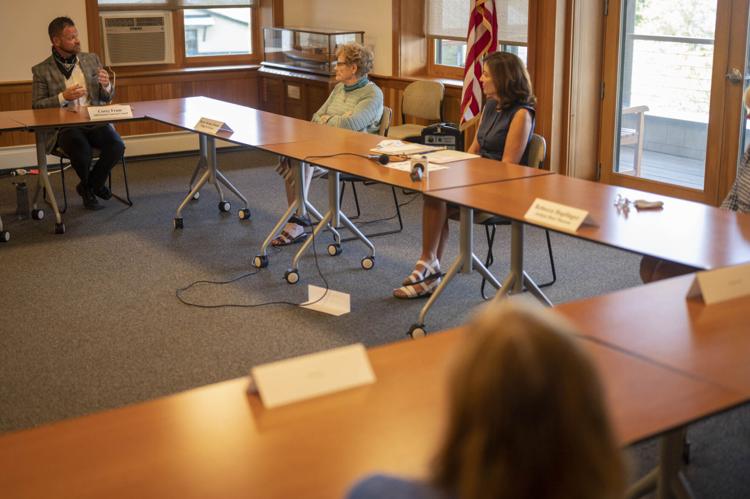 To that end, the council has been marketing staycations for New Yorkers this year, to make use of the recreational activities of the region without the need to travel elsewhere. At area parks, attendance has been up this year, something that was noticed right away, reinforcing a demand for more outdoor recreational activities. Lt. Gov. Hochul spoke of her time growing up and visiting the area with her family, fond memories of enjoying the outdoors together that have stayed with her through the years. She also visits the area regularly, though not always in an official capacity.
As for the Antique Boat Museum, the theme this year is kissing the summer: keeping it simple, safely.
The museum had many plans for new programming, but all have been put on hold until 2021 or a safer time. In terms of visitors, numbers are slightly down due to being closed for two months, but Ms. Hopfinger said they are still comparable.
"Normally this time of year we have 35 people on staff; we're down 17 people on staff because of our programming," she said. "Tomorrow we have our 56th annual Boat Show. The easy route certainly would have been to say, "You know what? It's too much of a risk, it's too much worry to try and recreate this event in the time of COVID, we're going to cancel.
"But that just wasn't an option in my book."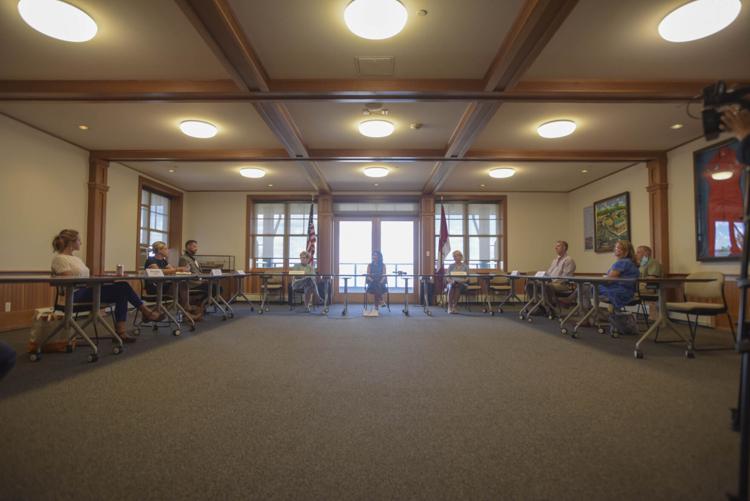 The Chamber of Commerce, in a grassroots campaign due to low budgets, has been distributing 2,500 posters to locally owned businesses to ensure those that are coming to the area know that they're locally owned and operated, they are offering local jobs, they are clean, safe, ready and prepared for people to come into their business, according to Ms. Peck. She continued by saying the campaign seems to be successful so far with helping travelers recognize local businesses.
"What I'm hearing today gives me optimism in the sense that when you follow the rules, you realize they actually work; we can come out of this stronger," the Lt. Gov. Hochul said. "There may be some lessons and practices that came out of this that are going to actually make us stronger in the long run. I thank this whole community for pulling together under really adverse times and struggling and being there for each other."