MADRID — Madrid locals Josh and Alicia Taillon opened their new restaurant, The Blue House, with a bang this month, selling out on their first two nights of operation.
The couple bought a single-family home in Madrid last year that they intended to turn into a 50-seat fine dining restaurant, but were forced to change their plans under COVID-19 restrictions and guidelines.
"It's required a lot of patience and a lot of letting go of our expectations of what we thought we'd be doing," Mrs. Taillon said. "COVID really hurt our industry. It's the restaurant owners that are thinking outside the box and doing things differently that are really surviving."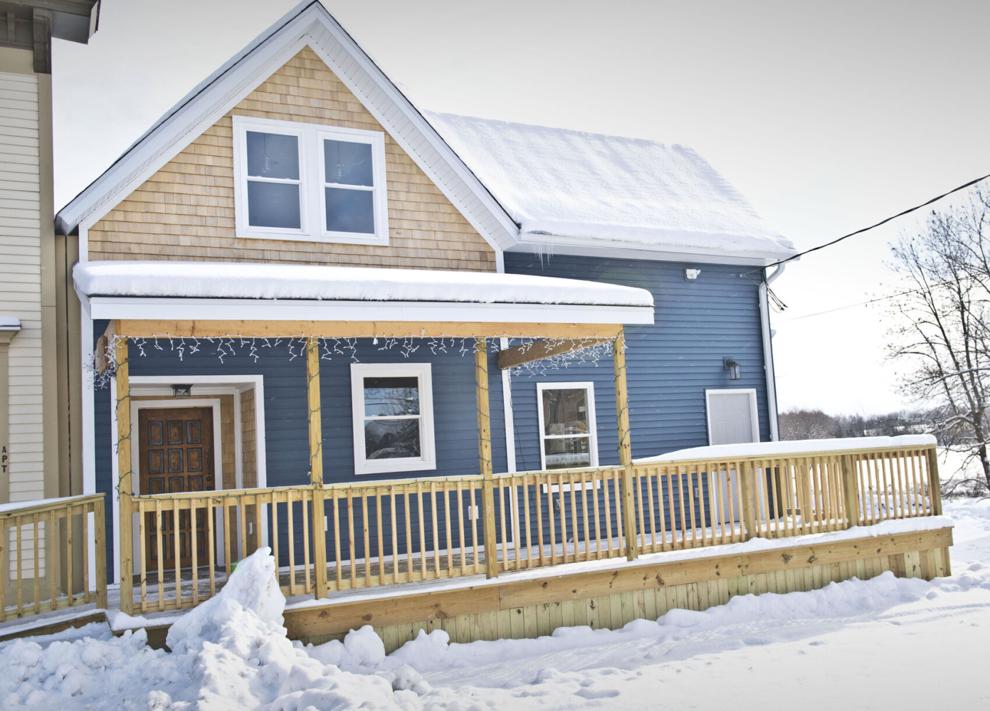 After 14 months of construction, The Blue House opened on Jan. 15, offering curbside pickup at its 3736 County Route 14 location. They sold out both opening nights.
"It was such a warm reception from the community up here," Mrs. Taillon said. "From the minute we posted our opening menu our phone rang all day long. It was so incredible and humbling."
The restaurant features a custom-built wood-fired oven and a live-fire grill that's used to cook organic and seasonal produce from local farmers and ranchers.
"We like to support our local farmers and ranchers in the area," Mr. Taillon said. "They work really hard to provide great products so we're very ingredient driven. Here in the north country we're able to procure a lot of different types of ingredients. The possibilities really are endless."
Current menu items include a variety of wood-fired pizzas and take-and-bake lasagnas, including a winter vegetable and bolognese.
Mr. Taillon has a degree in culinary arts from Paul Smith's College. He's also had culinary training in Paris, France, as well as Colorado, and experience as a chef and owner of The Kitchen at Iroquois Farm. He's also worked as executive chef at Jake's on the Water in Potsdam.
He and his sous-chef, Brad Rookey, cook almost all of their menu items in-house.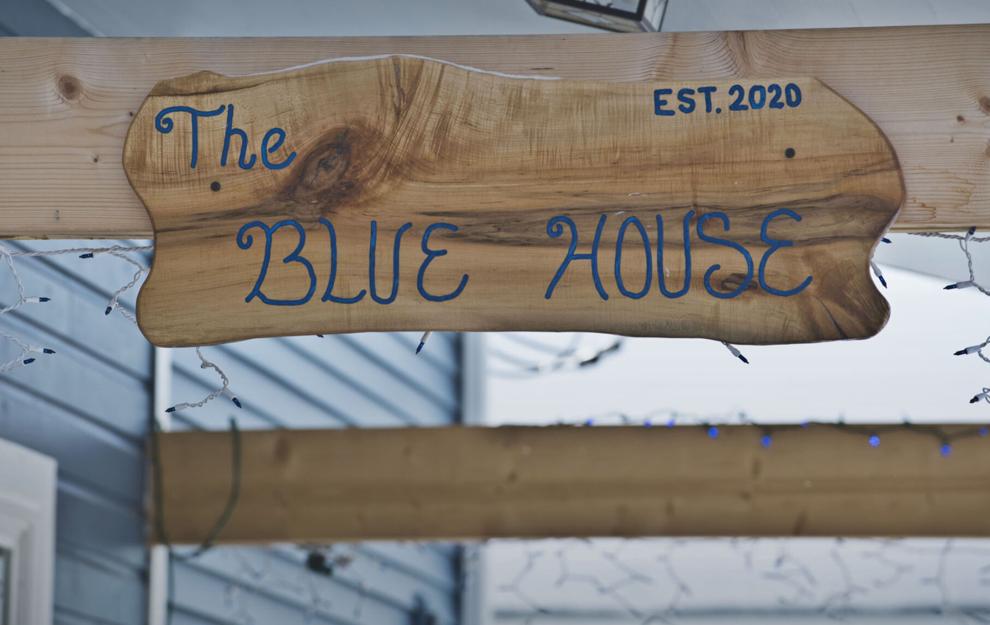 "We're actually cooking food from the area and we're cooking with live fire," Mr. Taillon said. "A lot of the money that we make goes directly back into the community to the farmers and ranchers."
The Blue House menu is posted daily to its Facebook page, The Blue House, and changes seasonally offering whatever produce is the freshest and best.
"We have the passion, drive and creativity," Mrs. Taillon said. "We are so blessed to have this opportunity to serve our community."