CANTON — There's a new meat stand in Canton, offering beef and pork products straight from a local farm.
Deb and Dave Smith, the owners of Ponderosa Beef, 3454 Route 68, have had a dairy farm in Morley for years.
"About a year ago however," said Mrs. Smith, "we sold our cows because the price of milk was killing us."
"So," she said, "we decided to take our young stock and turn them into steak."
Thus they decided to sell and share their products with the local community.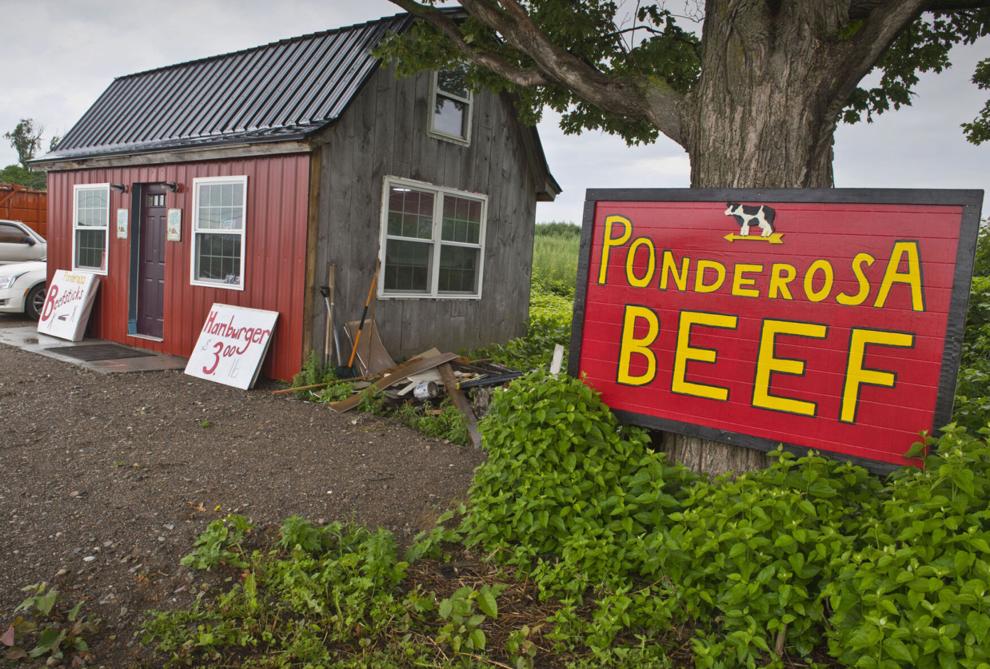 Mrs. Smith explained that they take their cows to Tri-Town Packing in Brasher, which federally inspects, slaughters and packages meat.
"We just go pick it up and put it in our freezers to sell here, so it's local," she said. "We're only 6 miles away."
The quality of their meat products comes from the love and care they show their animals.
Mrs. Smith said "we just really love our cows, and are very into taking care of them."
"We pasture almost all year," she said, "but in the dead of winter we can't, so we do corn silage or haylage instead."
As for the kind of meat that can be found at their stand, a better question to ask might be: What don't they have?
"We have several cuts of steak," said Mrs. Smith, "including tenderloin, T-bone, ribeye and sirloin."
They also have beef roasts, from chuck to eye-of-round, and larger roasts as well. They sell stew meat, too, and beef sticks, which Mrs. Smith said is one of their hot-sellers. She emphasized they are made solely from the farm's own cows, just the same as all the other cuts.
They also package pre-formed hamburger patties and sell ground beef. "We've been using the ground beef as our calling card," said Mrs. Smith, "because it's only three dollars per pound."
Naturally, they sell beef bones as well, and shanks for osso bucco.
The Smith's don't just sell beef, however. "We have pigs also," Mrs. Smith said.
"So we have pork chops, sausage, bacon and links from our pigs."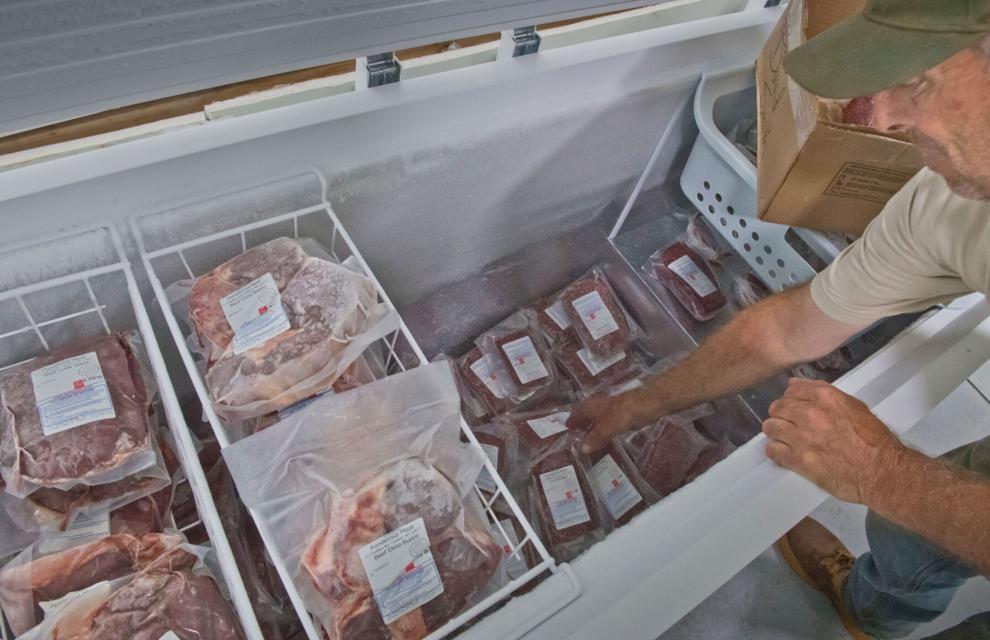 They have chickens too, and sell eggs at the stand as well.
At the stand, you can also purchase some of Tri-Town Packing's products, including pickled polish sausage, summer sausage and beef jerky.
They unofficially opened the stand this July. "We just put a flag out," said Mrs. Smith.
The stand is open from 3 to 6 p.m. Monday through Saturday.