WATERTOWN — Timothy L. McAtee says going downhill on skis or a snowboard at Dry Hill Ski Area might be the safest place to be this weekend amid the continuing pandemic.
Social distancing is something that just happens when someone's on a pair of skis or on a snowboard.
"You have to be six feet away," Mr. McAtee said.
Dry Hill opens for the season Saturday and Snow Ridge in Turin hopes to be open by Wednesday, both with a series of COVID-19 precautions in place.
The Watertown ski area will be open from 10 a.m. to 5 p.m. on both Saturday and Sunday this weekend.
To follow state pandemic guidelines, both facilities will serve food and beverages but will only seat 50% of their buildings' capacities.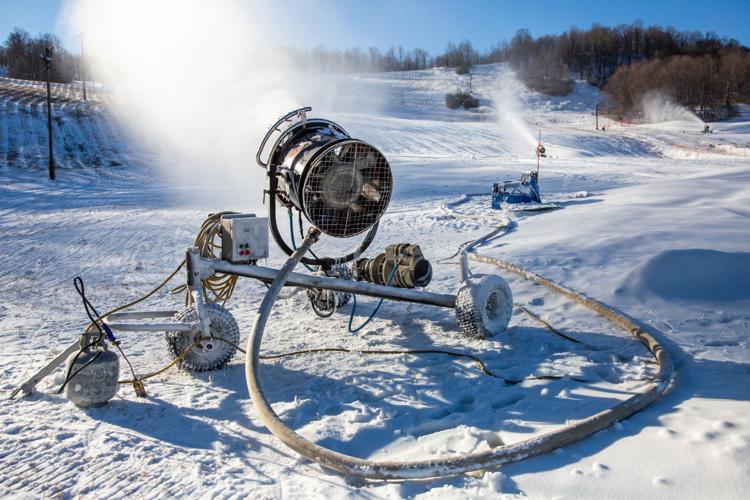 At Dry Hill, tables have been removed or put into place so people taking a break from the trails can sit 6 feet apart. Some tables also have been arranged for outdoor dining.
A lift ticket window will be available for anyone who doesn't want to go inside the lodge, Mr. McAtee said.
Nick Mir, co-owner of Snow Ridge Ski Resort in Lewis County, said to help mitigate the loss of seating in the main lodge and restaurant, he and his team have added tables in the downstairs area of the lodge as well as on the second floor in the "old children's ski school room."
They have also set up an outdoor patio with a heater, a fire pit and tables for dining. The outdoor lift ticket window and outside of the rental area will also have outdoor heaters to keep people warm while they wait.
Skiers will be asked to use their cars as locker rooms to limit the number of people inside the lodge who are not sitting down to eat.
Except when skiing on the trails or sitting to eat and drink, everyone must wear masks, including on the trail lifts, at both locations and rental equipment will be sanitized each time someone uses it.
Mr. McAtee doesn't know what to expect from crowds showing up this weekend. It could be smaller than what he hopes for, too big a crowd or just the right amount of people coming out to ski, he said.
"I think a lot of people are excited," he said. "I think people really want us to be open."
He just wants people to follow the rules during "these challenging times," while Mr. Mir noted that his team has been told to ask people who aren't wearing masks to put one on and if they refuse, they will be asked to leave.
"Anyone who's not interested in following the rules aren't welcome here," Mr. Mir said.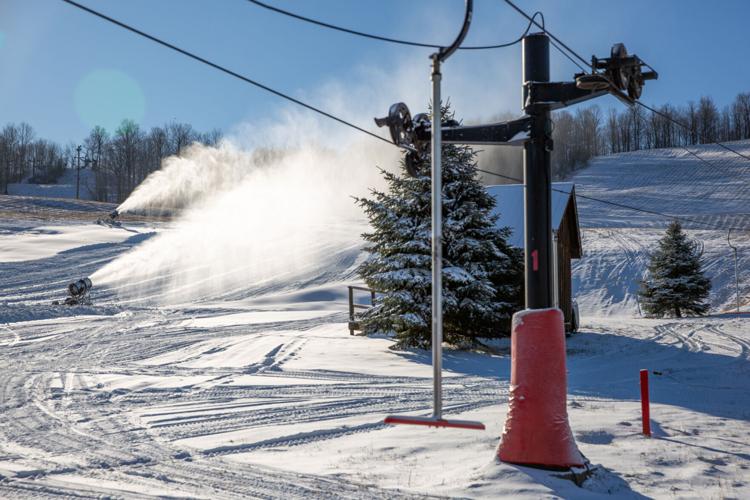 Both proprietors note that if the rules aren't followed, the state could close them down.
"A lot of little rules, but obviously as far as everything goes. aside from wearing face masks and staying apart, this winter won't be too different after all," Mr. Mir said.
With colder weather settling in last week and this week, about 10 Dry Hill employees worked hard to make snow on five days, so Mr. McAtee expects skiing to be enjoyable.
The main trail, Wagon Trail, will be open this weekend, with more snow making to be completed in the coming days to add other trails.
There won't be tubing this weekend, but it might be added next weekend.
There will be two lift lines running — one for families and groups who arrived to the ski area together and one for individual skiers.
Between 20 and 25 employees are starting this weekend, with another 20 to 30 instructors at Dry Hill.
It's been challenging to come up with plans for this COVID season, but Mr. McAtee looks forward to a fun and successful season once again at Dry Hill.
At Snow Ridge, the actual opening day won't be determined until snow-making is done Saturday, but Mr. Mir is confident they will be open next weekend at the latest.
While the flexible start date is due entirely to the lack of snow so far this year, Snow Ridge's fifth annual Christmas Eve free skiing event to benefit the food pantry has been postponed so it can be re-planned to take into consideration pandemic safety requirements.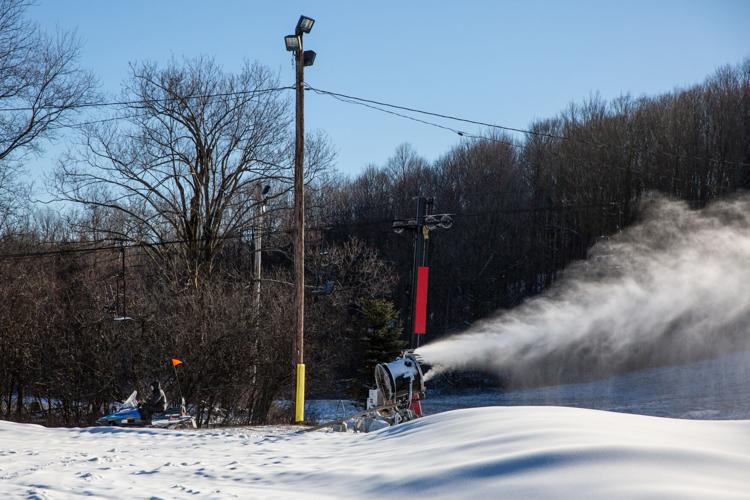 "Typically, people come with at least five canned goods and get a lift ticket for the day. Last year we filled up two truck loads full of food so it was a really great response," Mr. Mir said. "We know there's a huge demand for it, so we're still going to try to make that happen."
Season opening and event information for Snow Ridge will be posted on their website at www.snowridge.com.
Further north in Franklin County, Malone's Titus Mountain will also be open this weekend. According to the ski center's website, the Franklin County mountain opened Friday and will have lifts running all weekend until 4:30 p.m.
Lewis County reporter Julie Abbass contributed to this report.