WATERTOWN — Christin D. Filippelli wants people to feel like they're at their home when they eat at her new Court Street restaurant.
She and her business partner Jessica R. Williams are renovating the building that once housed Severance Photo at 168 Court St. to open The Eatery.
She hopes people will feel The Eatery will be a second home for families and friends.
"I don't want to be cliche and say like 'Cheers,'" Ms. Filippelli said, referring to the lyrics of the theme song from the 1990s sitcom that "sometimes you want to go where everybody knows your name."
Construction has already begun on the vacant building owned by local businessman Stephen J. Bradley.
When it opens, The Eatery will serve up "a wide range of choices" that include breakfast, lunch and dinner with teas, coffees, smoothies and desserts baked in house.
"I would describe our food as food you would make for your family and yourself if you had the time and liked cooking," she said.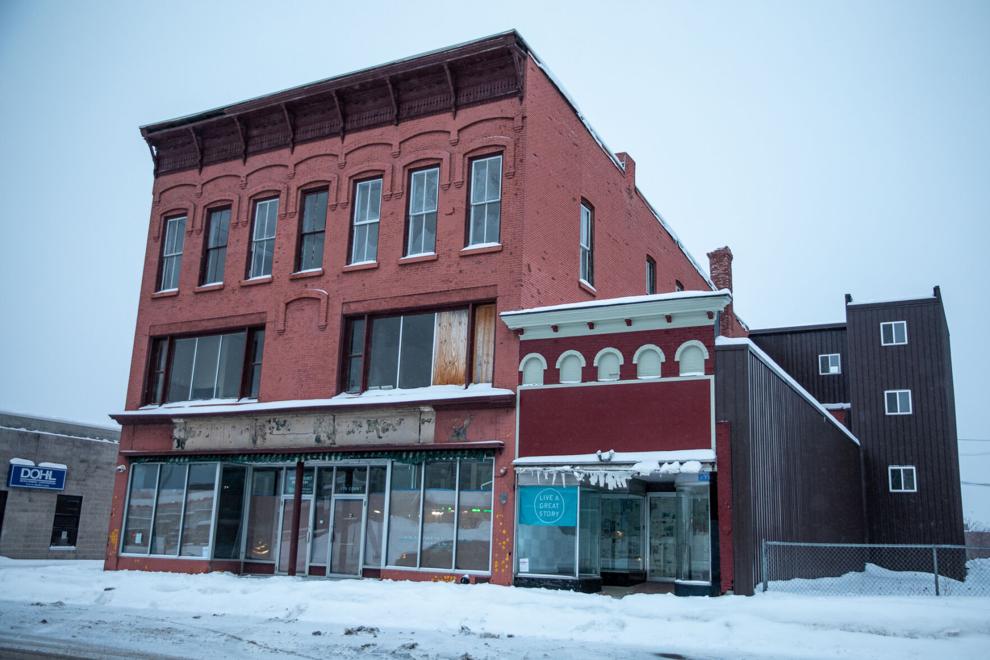 Customers can join a coffee club that includes a cup of coffee every day in a reusable cup for $125 for the year.
A customer can also choose a meal of the week, with all sales donated to the guest's favorite charity. The storefront's windows will display free advertising for nonprofit organizations for a month at a time, she said.
The two women also operate The Battlefield Eatery in Sackets Harbor. Ms. Filippelli owns 90% of The Eatery and her partner the remaining 10%. In the same kind of arrangement, Ms. Williams owns 90% of the Sackets restaurant and Ms. Fillippelli has 10%.
Ground Up Custom Construction, Watertown, is the general contractor on the project.
Plans also call for expanding into the former Smith Restaurant Supply building next door at 170 Court St. as a second phase. That cavernous space will feature a stage for live music, comics, karaoke, poetry readings, one-man shows and other performances.
"I want the space to be versatile, home to poetry readings but also to community dinners," she said.
Mr. Bradley had originally planned to use a $990,000 Restore NY state grant to help finance the renovations for an events facility.
Michael A. Lumbis, the city's planning and community development director, said the Restore NY grant will be used to get the space ready for further development when the second phase of Ms. Filippelli's plans are to be completed.
Her plans do not include renovating eight upper-floor apartments that Mr. Bradley planned to complete.
Mr. Bradley could not be reached for comment.
The Eatery will be the fifth restaurant to open in the city in recent months. It will join a Public Square bar-restaurant, an expanded juice bar that moved on Newell Street and a Filipino-flavored establishment on Bradley Street. The Sboro family, with a rich history in the local food industry, has revived a Coffeen Street restaurant that closed at the start of the pandemic.
And soon, partners Michael Pierce and Kenneth Bodah plan to make an announcement about their plans to redevelop the deteriorating Wind and Wire building, 75 Public Square, into a downtown restaurant.