CLAYTON — Three restaurants in the village have temporarily closed while they go through a deep cleaning as the result of a possible coronavirus outbreak in the village.
Have you gone out to eat since restaurants reopened for dine-in service?
Michael J. Hazlewood, owner of the Wood Boat Brewery, said his restaurant is closed while he waits for the results of COVID-19 testing to come back for the employees of the restaurants.
On Wednesday, Mr. Hazlewood said the Wood Boat Brewery, DiPrinzio's Kitchen and O'Brien's Restaurant are affected. All three restaurants are closed while they go through a deep cleaning, he said. All of his employees and the employees of the other restaurants need to be tested, he said.
"All of them are the same age and they hang out together," he said. "Unfortunately, they work everywhere."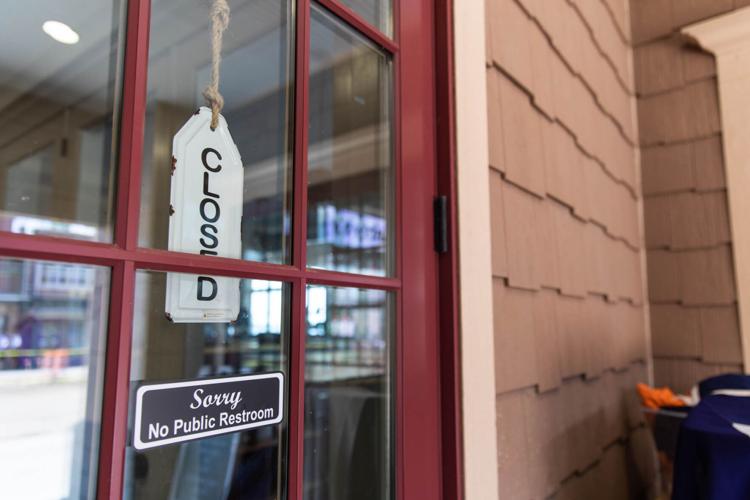 News of the possible outbreak comes at a time when Jefferson County confirmed four new COVID-19 cases over the weekend, eight more cases on Tuesday — matching the largest number of cases since the pandemic began in March — and six more on Wednesday for a three-day total of 18.
The county was able to connect the outbreak to a boat gathering of people at Picton Island during the Fourth of July weekend, said Jefferson County Board of Legislators Chairman Scott A. Gray, who reported the situation to the governor's office.
The Jefferson County Public Health Service investigation revealed 67 contacts were caused by the positive tests, Mr. Gray said. An employee of both DiPrinzio's Kitchen and the Wood Boat Brewery tested positive.
"It's called a swarming operation," Mr. Gray said. "It was done as designed and it worked as it was designed."
But Stephen A. Jennings, public health planner for the Jefferson County Public Health Service, warned that Tuesday's eight cases happened throughout the county and not by a single cluster.
He blamed the spike in COVID-19 cases on people gathering, in general, to celebrate during the Fourth of July weekend and not taking the necessary precautions to prevent the spread of the virus.
Mr. Jennings said the spike in positive cases should remind people to be diligent in following the state's coronavirus guidelines, to wear masks, stay six feet away from each other and not to gather in large settings, he said.
While the uptick in cases could continue, he credited the nurses at public health for preventing a further spread by isolating those with the virus, using intensive contact tracing and quarantining others who could get the virus.
Stressing she voluntarily closed, Buffy Golden, owner of O'Brien's Restaurant, said she planned to reopen Thursday after a thorough cleaning of the building was completed. She worries about her staff and customers, some of whom are elderly, she said.
"Due to the alarming rise of Covid cases in the local community we are temporarily closed for today," according to O'Brien's Facebook page on Wednesday. "We feel it is best for our patrons and our employees that we thoroughly sanitize and clean the entire building. We are doing this simply as a precautionary measure to ensure the health and safety for everyone who enters the building."
She's encouraging customers to place to-go orders and use curbside service for anyone who feels uncomfortable, vowing to provide the safest environment possible.
The restaurant will deny anyone entrance without a mask and requires customers to use hand sanitizer.
"Please, if you have any concern that you have been around someone who has tested positive or are feeling sick, under the weather, even allergies please stay home for the safety of our patrons and employees," according to the restaurant's Facebook page.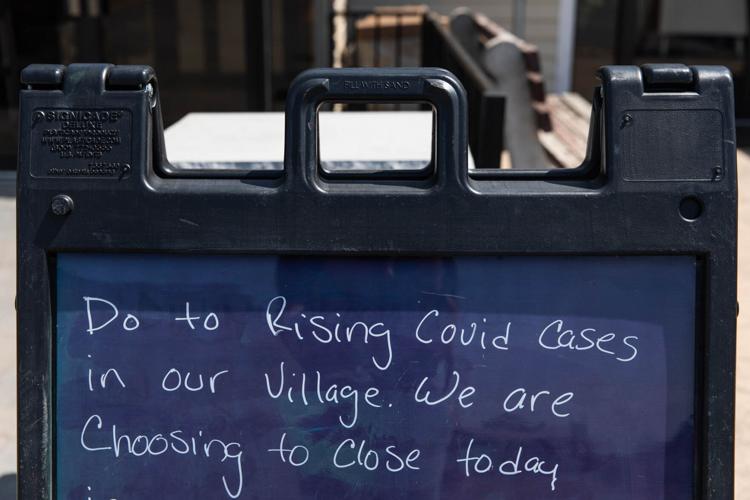 Ms. Golden said she's heard what happened in the village, but it wasn't her place to reveal whether anyone has been tested for the virus. No one from her restaurant has tested positive.
"We don't know where it started or where it came from," she said.
She said that the COVID scare is coming just when her restaurant was trying to bounce back from being closed down for three months because of the pandemic.
"We're still doing 50 percent on weekends that we normally do," she said, adding she can no longer rely on guests and events at the nearby 1000 Island Harbor Hotel because business is down there, too.
The owners of DiPrinzio's Kitchen were unavailable for comment, but they posted on Facebook about temporarily closing because of the COVID scare in the village.
They wrote on Facebook that they've purchased a fogger and will clean surfaces and air daily. They required that their employees be tested before they return to work.
"We do this to protect you and your family should you choose to dine with us. We thank all of you that have supported us through this most difficult time and truly appreciate your patience and empathy," the owners of DiPrinzio's wrote.
But Mr. Hazlewood said he doesn't know how long it will take to reopen his restaurant. He's consulting the public health department to get advice regarding what else he can do.
"We're still learning about it," he said. "It's still too early to tell."
It's believed that people circulated to different bars and restaurants last weekend, so the cleaning at the establishments was completed out of a precaution, Mr. Gray said. With more testing still underway, 600 COVID testing kits were sent to River Hospital as a result of what happened.
Clayton Mayor Norma Zimmer heard the rumors about possible coronavirus cases but hadn't heard that restaurants were closing. She noticed that the local branch of the Watertown Savings Bank recently went back to offering only drive-through window service. The bank has posted on its Facebook page that its lobby in Clayton is temporarily closed.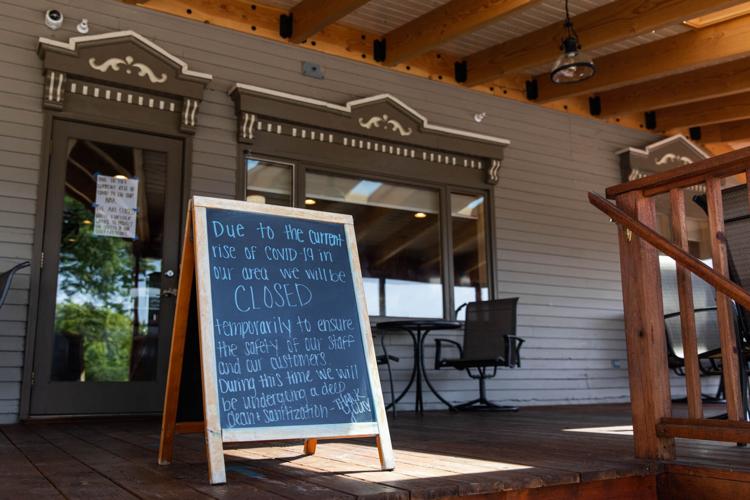 The village, town and Clayton Chamber of Commerce issued the following joint statement:
"Over the past few days, there has been a rise in the number of COVID-19 cases in the Clayton community. Local businesses are being proactive and taking necessary precautions by performing extra sanitizing, temporarily closing, or reducing services. We urge you to continue adhering to the mask mandate, practice social distancing, avoid large gatherings and wash your hands!" Clayton's health officer urged the people to contact the Jefferson County Public Health Service at 315-786-3720 if they have any questions.
Mayor Zimmer blamed boaters gathering on the St. Lawrence River during the July Fourth weekend on what's happening in her village.
Mr. Jennings said he just hopes people will take the pandemic seriously and not let their guard down.