SACKETS HARBOR — With the warm sun shining down on them, customers eagerly waited in line to enter the newly reopened Chrissy Beanz Bakery on Sept. 5. The area experienced more foot traffic than usual that day due to village-wide yard sales, but the bakery has seen a steady stream of customers in the week since as well.
Owners Sarah C. and Daniel D. Radmanovic became the official owners of the popular local spot in mid-August. Mrs. Radmanovic, a Watertown native, started working at Chrissy Beanz when she was 16 years old and was excited to become an owner this year.
Not wanting to change the institution too much, but still wishing to put their own spin on things, the Radmanovics changed the wall colors to be a bit more monochromatic and brighten things up, as well as add new flooring and lighting. Other than that, the food and drinks customers have grown to love over the years haven't changed much.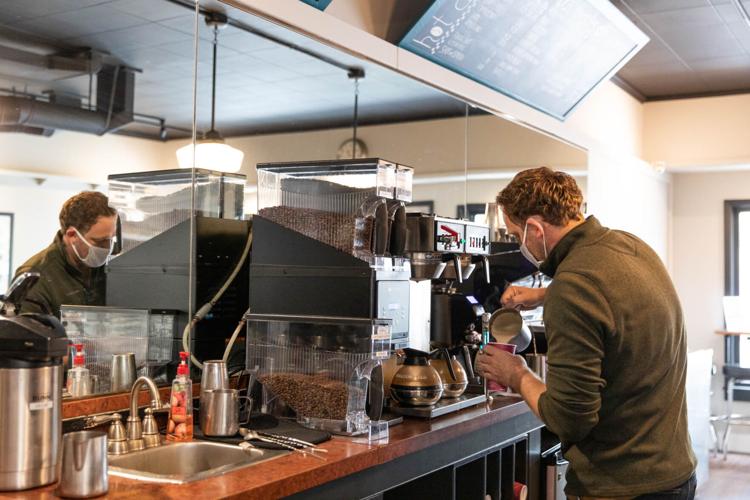 "In the weeks leading up to opening, things were very stressful. We were exhausted, we were running on empty, and having this be such an amazing week and receiving all the positive feedback that we've had, it's been extremely uplifting," Mrs. Radmanovic said. "It really gives us motivation to keep doing amazing work and wanting to really improve everything about Chrissy Beanz."
On opening day over Labor Day weekend, doors opened at 7 a.m., but that didn't stop some loyal customers from waiting outside beforehand. According to Mr. Radmanovic, there was a consistent flow of customers throughout the day, enjoying both the menu and the live music courtesy of local singer Brittany Cean from 10 a.m. until 1 p.m.
The Radmanovics brought back Shannon Balcom, the young woman who was previously baking at Chrissy Beanz, as the full-time baker, Leanore Grant as the manager of the business and Luke Townsend as the barista. For opening weekend, they were joined by their friends Sarah Compo and Tricia Schatz, who volunteered their time to help out.
"Our team that have come back, they came and were rock stars opening weekend, we wouldn't have been able to do it without them," Mr. Radmanovic said. "Just seeing our whole team work along with Sarah and I was so amazing."
With the interior renovations at the bakery, Mrs. Radmanovic said nearly every person who walks in has their mouth open, saying the changes were long overdue. Many have also given great feedback on the quality of the coffee since the bakery partnered locally with Sackets Harbor Coffee Roasters and Tug Hill Artisan Roasters, exclusively going local.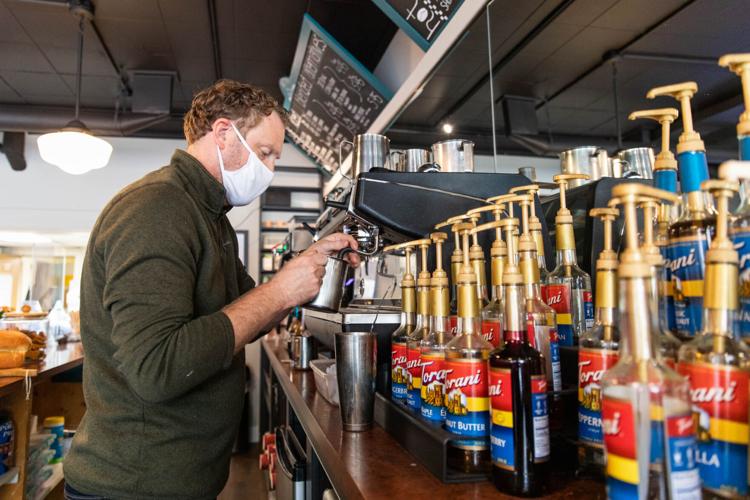 According to Mrs. Radmanovic, they've called the roasters several times to have them drop off additional bags of coffee because they've been running through it so quickly.
Popular food items include the muffins, which Mrs. Radmanovic said are a staple everyone loves, sometimes buying half a dozen at a time, and the stuffed French toast.
"Just today, by the end of the day we were basically sold out of everything," Mr. Radmanovic said. "Usually I say 'thank you for coming in,' and 'thank you for your patience,' because the line is a bit long, and everyone's reply is usually 'no, thank you for reopening.' People from all over have been so supportive and everybody's been so thankful that we're open."
For the most part, barring a few outliers, guests at Chrissy Beanz have been dutifully wearing masks and adhering to social distancing guidelines. When they don't, Mrs. Radmanovic said it's frustrating for her because she has to put on her "boss lady hat," a necessity to avoid heavy fines.
Eventually, the couple hopes to redo the counters, envisioning some sort of stone countertop with a new base, and they have some additional plans for sprucing up the immediate interior.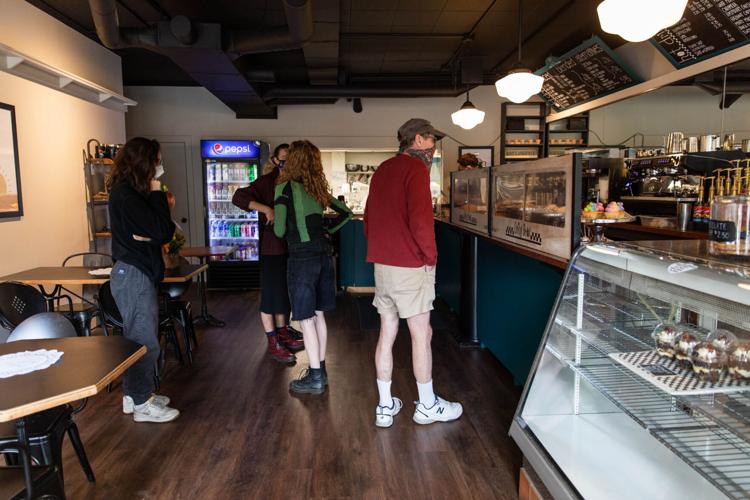 They also want to make sure the space is efficient for their staff and that they continue to update where updates are needed. According to Mr. Radmanovic, it's important to them that they make sure they're supportive of the community and of their staff, remaining fair in terms of wages and looking to try to offer benefits such as retirement, supporting them in their future careers as best as possible for a small business. Down the road, they're also looking at putting solar panels on the roof to become more energy efficient and save money along the way.
These future plans rely on the continued support of the local community and anyone who happens to be in the area looking for coffee or a bite to eat. If their trend of business continues, Chrissy Beanz should easily remain an institution in the village for many more years to come.
"It's been such a pleasant experience having everybody be so gracious and grateful that we're open again and to be so welcomed into this setting that everybody has known for so long," Mrs. Radmanovic said. "It's just been wonderful."