WATERTOWN — The chaotic and sudden breakdown of the economy reopening process Thursday night didn't matter much to Michelle Peckham. She planned to open Friday with, or without, the blessing of Gov. Andrew Cuomo.
A frenzy ensued Thursday evening after the governor's office told a group of north country officials that "international experts" would review data before Phase II could commence.
The group thought they had control over reopening the north country, however that announcement shook the officials and temporarily halted Phase II, which was supposed to begin hours later.
Yet, at 10 a.m. on Friday, Ms. Peckham was in the lobby of A New Attitude Salon and Spa on Coffeen Street taking calls from potential customers. Her business has been closed since March. She and more than 100,000 other licensed cosmetologists statewide have been waiting for the day they could return to work.
"You heard it correctly, we're open," she said to a customer on the phone. "Oh, I am worried, but we did it anyway."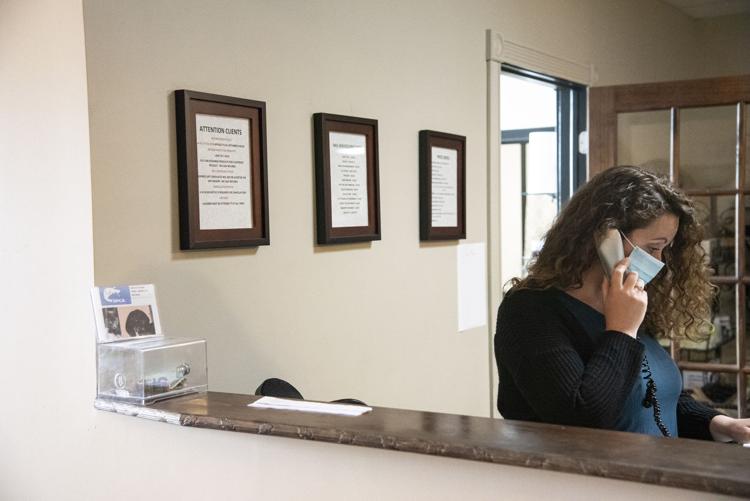 She gets off the phone with the customer, who had asked if she was worried about getting fined for reopening despite Phase II — which included salons — was at that point in question and halted.
"I already knew before last night that if we didn't get approved, I would still be OK with reopening," she said. "I hope we don't get in trouble for going back to work when it's safe and when our region meets all seven criteria with flying colors."
When one of the stylists at the salon saw the news they weren't permitted to open on Friday, she sent a text about it to a group chat with the more than 20 people who work there.
Ms. Peckham responded in the group chat saying she would not stop anyone from coming to work the next morning.
Then another employee there responded saying, "Who's going to work?" To which several responded with "me."
"Yes, I feel like I have a right to open my business at this point," Ms. Peckham said. "It's a safe place to work."
There are dividers between booths, sanitizer and cleaning products scattered throughout the salon, and everyone is wearing a mask. There are no walk-in appointments, every other hair-washing station is closed, and Plexiglas is over the nail-cleaning stations.
"We have done everything we were told to do," she said. "And we're complying with any information out there."
The salon defied the state's late decision on Phase II, but it wasn't for long. At about 1 p.m. on Friday, during his daily press briefing, Gov. Cuomo gave the green light to the north country and Central New York to begin Phase II.
"Our rebellion lasted five hours," Ms. Peckham said.
Meanwhile, before the governor's announcement on Friday, a coalition between two salons across town was about to form.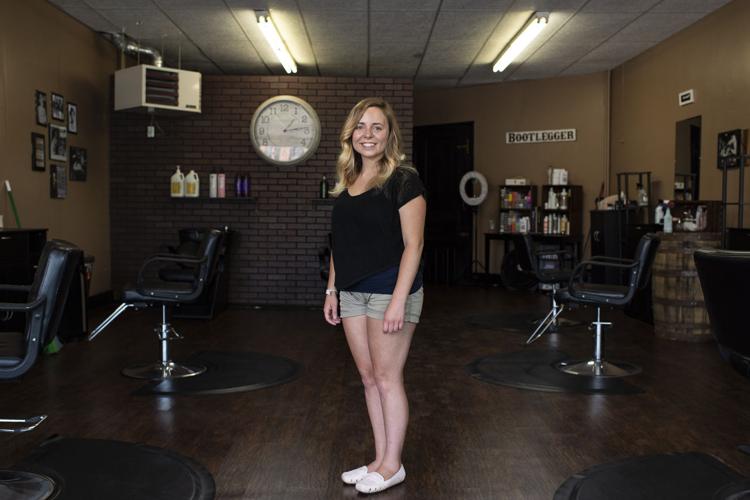 Ashley Hazlewood has owned the Speakeasy Hair Studio since March 2019, and she was ready to reopen regardless of Phase II being halted. She was inspired after her dad, Michael Hazlewood, owner of Wood Boat Brewery in Clayton, spoke publicly on behalf of 15 other restaurant owners by saying he and the rest might defy the state and open.
The only problem was Ms. Hazlewood was the only one working at her salon at the time.
She needed numbers to feel safe.
"There's strength in numbers," she said. "If I were to do it myself, there would be the potential of me losing my license."
Through a Facebook group focused on stylists supporting other stylists during COVID-19, Ms. Hazlewood said she connected with Laurel A. Blackmore, the owner of Marcy Salon and Spa across the street on Public Square. The neighboring salon, which was set to cut hair a few times throughout the weekend but really pick up business on Monday, agreed to let Ms. Hazlewood use a booth until Phase II was set in motion.
"We're ready to work," said Rachel O'Brien, a stylist at the Marcy salon. "You can't stop all of us. We will stand together, and I think every business should do this."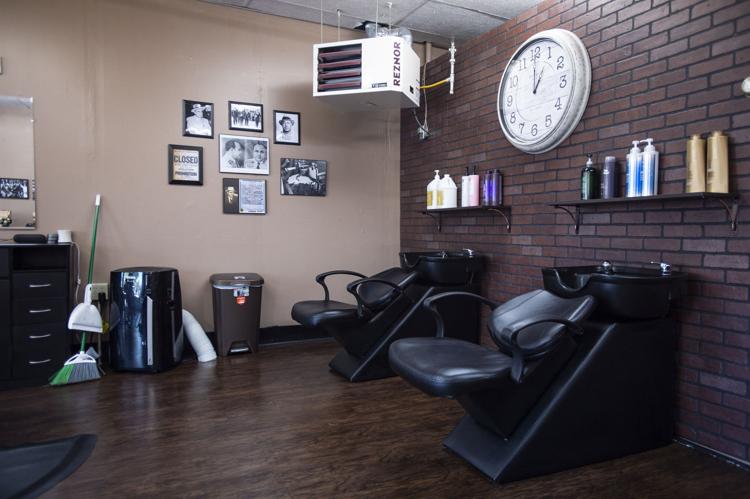 But then, Ms. Hazlewood, too, later learned of the news that Phase II was actually set to begin Friday afternoon. She and the four other stylists she recently signed-on will be working at the Speakeasy after they all get tested for COVID-19, which is part of the guidelines issued by the state on Friday.
Above all, hair stylists across the north country and state have particularly struggled to gain unemployment insurance since they are self-employed business owners. It was 10 weeks before they could get back to work, and JoAnne Palmatier was one of the first customers at Ms. Peckham's salon Friday morning.
"I've always been on the fence," she said about going to the salon Friday. "I think people still need to be cautious, but they don't need to be paranoid."