CLAYTON — A turkey-producing giant is forecasting a possible shortage in some of the birds this year, marking an opportunity to consider buying local this Thanksgiving.
Butterball, the largest turkey product producer in the U.S., is seeing the possibility of a shortage in smaller turkeys this year, reportedly due in part to labor shortages. This resulted in Jay M. Matteson, the Jefferson County agriculture coordinator, recommending a list of local businesses to shop at. It's gotten to the point where some farmers have converted, inadvertently, some people to eating chicken on Thanksgiving.
"It's possible we could see more, smaller celebrations like we did last year, meaning smaller turkeys could be more in demand and possibly harder to find," said Christa Leupen, Butterball's public relations manager. "As with any year, our recommendation is always to shop early for the best opportunity to find a specific size."
She went on to say that Butterball's preparation for Thanksgiving begins a year in advance, and that they work hard all year long with their retail partners, network of turkey growers and team members to get a variety of turkey sizes and products to stores this Thanksgiving.
"The good news is that it is just as easy to cook a larger turkey as it is a smaller turkey," she said, "and the larger turkey means more leftovers – which for many people is one of the best parts of the Thanksgiving meal."
Stephen Winkler, an owner of a large farm in Rodman that is selling turkeys, said he's heard of the shortage and his phone is ringing off the hook.
"The hardest thing to distribute are these big chickens, so we have some and now they're starting to fly off the shelves because people are replacing the small turkeys with big chickens," he said, "so it's a win-win right now."
Buying early appears to be the move for local businesses, too. James Babcock, the owner of JB Acres in Watertown, has already sold out. He raises his turkeys beginning in the spring and has already sold them all to local individuals.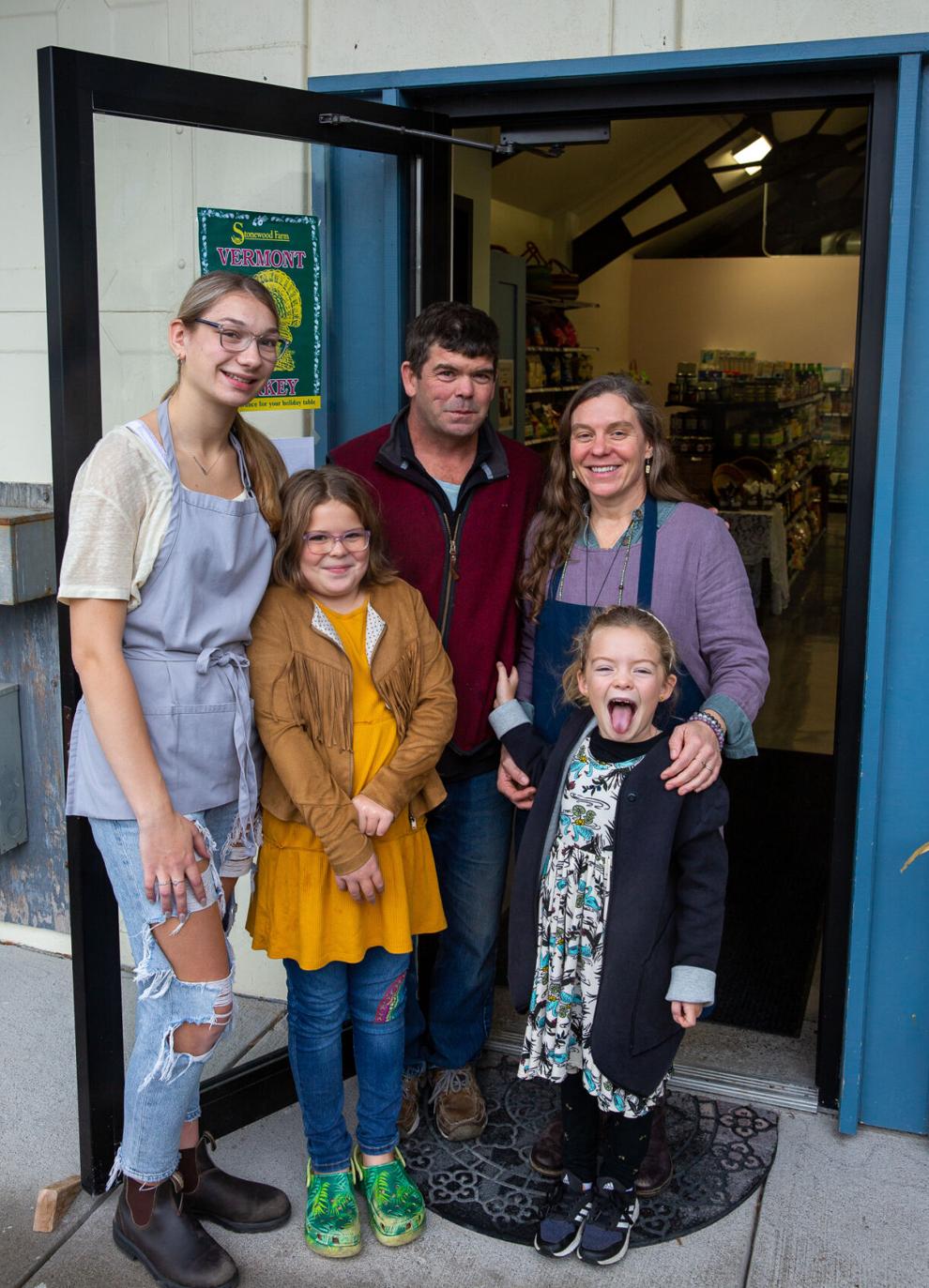 Hunner's Market in Clayton does it a little differently. Hunner's, owned by John and Lori Arnot, opened just in May. They used to be a nonprofit, food coop until the Arnots bought it and privatized it. They focused on high quality, organic products, and their turkeys are no exception. Anyone can call or email them to place an order, which they then have it delivered in the week before Thanksgiving -- that way it's not frozen. Their turkeys sell at $5.19 a pound and come in sizes of 12 pounds, 14 pounds and all the way up to 33 pounds. Mr. Arnot said they've gotten nearly 30 orders so far. Customers who want to order have until Nov. 5 to place it, and they may call Hunner's at 315-263-4245 or email hunnersmarket@gmail.com.
Other businesses Mr. Matteson highlighted include:
Stephen & Lisa Winkler Rodman — 315-767-6809
Delta & Tom Keeney Watertown — 315-788-1933
James Babcock Watertown — 315-681-7273 Worth Gold Farm
Shawn & Christina Chamberlain
Adirondack Beef Company in Lewis Co.
John Buneta Antwerp — 315-816-0338