The crowning jewels of the Thousand Islands, Boldt and Singer castles, enjoyed strong turnouts this year despite the high St. Lawrence River water levels submerging docks and inundating shorelines.
Singer Castle, the 116-year-old former hunting retreat on Dark Island for Frederick G. Bourne, fifth president of Singer Sewing Machine Co., experienced its second best season for attendance with 23,920 visitors, said operations manager Chris Henry. Visitation this year only trailed the number of guests in 2016, which was 26,145.
Have you visited one of the Thousand Islands castles this year?
Boldt Castle, the six-story namesake of hotelier George C. Boldt on Heart Island, and Boldt Yacht House on Wellesley Island, home to the 1892 steam yacht the Kestrel and a variety of antique wooden boats, attracted a combined 195,322 guests. The Yacht House alone drew 7,629 visitors. This year marked the seventh best turnout for Boldt facilities, although visitation was down from last year.
"Overall, it was really good year," said Brian Salisbury, director of facilities, operations and maintenance for Boldt Castle.
The water levels of the St. Lawrence River and Lake Ontario reached record breaking heights this spring and summer, at one point surpassing their historic average by about three feet.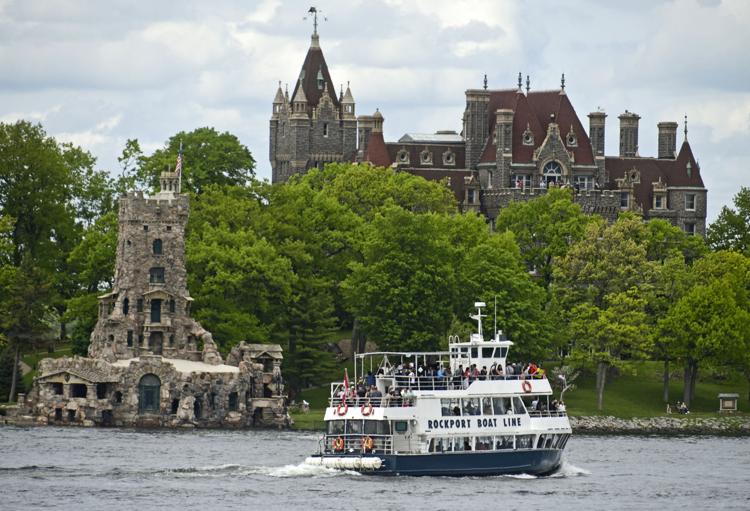 Both castles faced similar adversities in 2017, the last time both bodies of water experienced record-high levels, and have since bolstered their defenses against inundation.
Mr. Salisbury said Boldt Castle staff built platforms atop the docks to elevate them, relocated the U.S. Customs and Border Protection booth so the castle could continue welcoming Canadian boat tours and moved some food concession services. The Yacht House, however, was closed until Aug. 10 due to the high waters, which Mr. Salisbury said hurt attendance.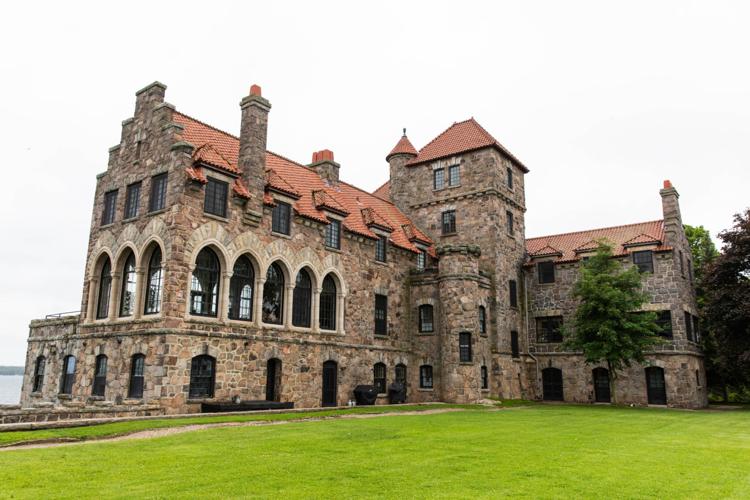 Singer Castle staff reconfigured its dockage, particularly moving the floating docks from the north side of Dark Island to the south side, Mr. Henry said. Workers also set up a temporary gift shop, raised the height of their hard dock and created an elevated walkway for visitors.
Efforts from staff at both regal attractions proved fruitful because both welcomed more guests into their halls than in 2017. Singer Castle also attracted more visitors this year than last year.
"I'm fully confident we would have had a record year this year if not for the high water," Mr. Henry said. "With a reasonable spring we didn't have, we could have approached 2016 numbers."
Sunny, warm weather from mid-summer through early fall buoyed business at the castles this season, both directors said, among other factors.
Repeat guests help bolster Boldt Castle attendance each year, making up about 50 percent of visitors, Mr. Salisbury said. The castle facilities director also said new and ongoing restoration projects also draw travelers to Heart Island. Workers have been repairing the cafe with kitchen in Alster Tower, an entertainment building that evokes the style of old defense towers on the Alster River in Germany, and building a new fountain on the side of the St. Lawrence Seaway shipping channel. Mr. Salisbury said he hopes to complete both projects next year.
"Weather made a big difference," Mr. Salisbury said. "The Yacht House seemed very, very busy this fall."
Uncle Sam Boat Tours, Alexandria Bay, brought more guests to Dark Island by adding a second Singer Castle tour to its Sunday itineraries, Mr. Henry said. The shuttle service at Schermerhorn Harbor, Hammond, brought more guests than in previous years. Mr. Henry said he also attributed the turnout to activities from the Antique Boat Museum, Clayton. The castle, however, welcomed fewer Canadian visitors, although Mr. Henry said he could not explain why.
Flooding from the high St. Lawrence River hurt gift shop operations and deterred couples from holding wedding ceremonies earlier in the season, Mr. Henry said. Rentals for the Royal Suite, an entire wing of the castle on the third floor with two bedrooms and luxury tile bathroom, this year were slightly above 2018 and 2017 numbers, Mr. Henry said, although he declined to provide specific figures.
"We were fully booked in July and August and we continue to have great numbers," he said. "A lot of the inquiries we get are internet inquiries, whether people see ads, go tour our website or Google 'Thousand Islands.'"
Both castles serve as premier attractions for the Thousand Islands and help bolster nearby businesses. Boldt Castle generates $46 million annually for the region, Mr. Salisbury said.
Boldt Castle and Yacht House visitors
Yacht House only visitors