WATERTOWN — While many businesses remain shuttered until at least May 15, container redemption centers are in business and considered essential, with some across the tri-county area experiencing an uptick in people visiting their establishments.
Linda Morgan, owner of Cash for Cans, 7109 Walker Road in Port Leyden, said she thinks her business is better than it was before the shutdown due to more people being at home..
Both the Centers for Disease Control and Prevention (CDC) and the Solid Waste Association of North America have issued guidance associated with COVID-19 and waste management. It shows that there is currently no evidence that suggests that management of residential wastes or recyclables, including returned containers through the bottle bill, represents a danger to the public.
According to the Department of Environmental Conservation, redemption centers should implement appropriate social distancing practices whenever and wherever possible. In general, standard procedures for safe handling of returned containers through the bottle bill should continue to be used, including appropriate gloves and any protective clothing normally employed.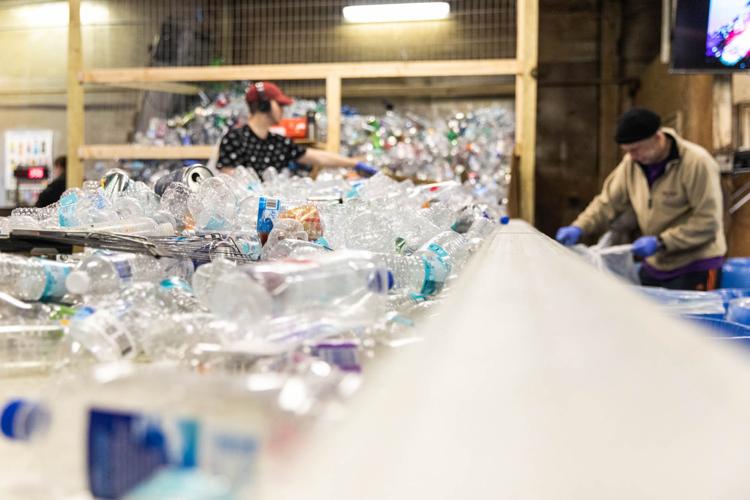 Bill Huchzermeier, who owns and operates Makes Cents Redemption Center, 904 Leray St. in Watertown, with his wife Crystal, said they are open for normal hours and business is up.
The couple's business has been open in Depauville for the past two years and the pair opened their location in Watertown in the beginning of December, with both locations doing quite well.
"With us being a new business here, starting in December our business was building every week and when everything shut down business dropped off significantly," Mr. Huchzermeier said. "Now it's better than before the shutdown."
For a full week after Gov. Andrew Cuomo announced that restaurants and similar businesses would close, Mr. Huchzermeier said that Makes Cents was really slow for a full week and then started slowly coming back.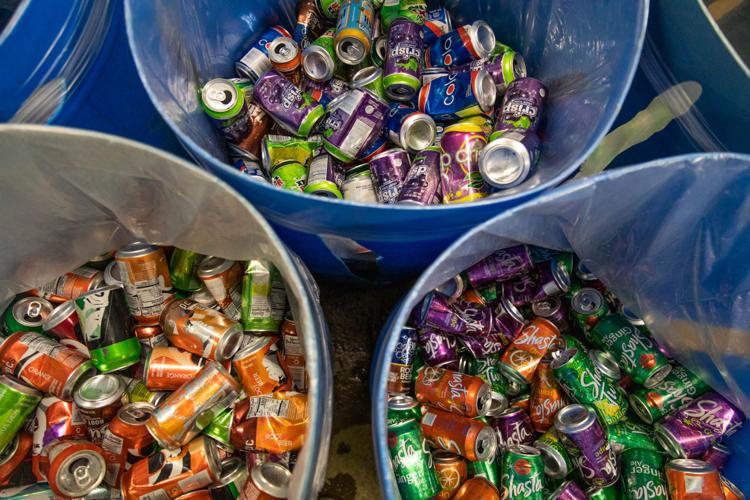 While the redemption of containers is considered an essential service and is expected to continue, the DEC will not actively enforce violations at facilities unable to fulfill redemption operations due to resource restrictions during the ongoing COVID-19 response efforts. Those with questions are encouraged to contact the DEC at nybottle@dec.ny.gov.
South Hammond Redemption Center, owned by Pamela Kerr, may be one of what she called the "tiniest centers," but that hasn't stopped it from experiencing a steady stream of business since it opened back up recently.
Located at 691 Route 37 in South Hammond, Mrs. Kerr said business slacked off for a bit after reopening, but that has since changed.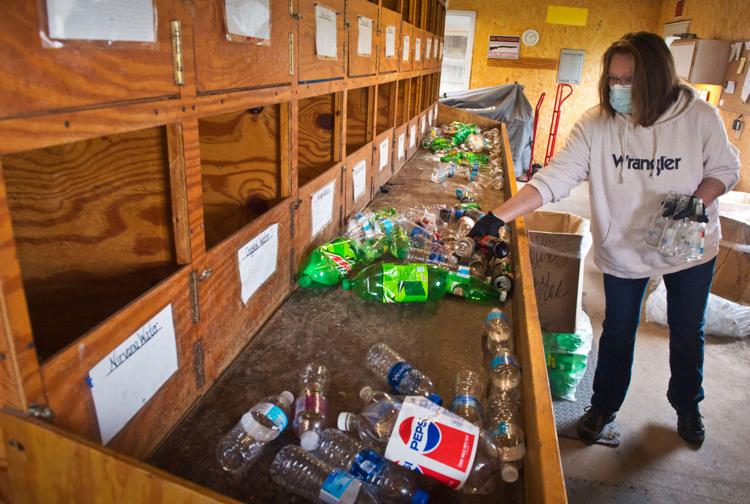 "I'm getting right back into it and I have everybody calling me because they were good about staying home," she said. "As far as I'm concerned, we're going to have a boom in here because of this."
Mrs. Kerr said she is in her 11th year of business with the redemption center, and though she is one of the smaller ones in her area, she does a lot of business and the temporary shutdown didn't really hurt her.
"I just want to wish good luck to everybody," she said. "This is such a horrible thing for the nation to go through, but we'll all be strong and we'll get through this together."