TURIN — While many people live by the "if you build it, they will come" philosophy, one Long Island-turned-Turin-based entrepreneur adopted an "if you let them try, they will buy" approach that has paid off.
Do you ever go snowmobiling?
What Tim Sadowski lets people try are various models of Yamaha snowmobiles and what many of those people did was go to a Yamaha dealer and buy what they tried at his business, West Wind Motel and Townhouses, 4725 State Route 26.
A few months after opening in January 2017, Mr. Sadowski said he started hearing from Yamaha dealers that people were saying they had just tried a certain Yamaha sled and wanted to buy it. He also heard from Yamaha's corporate headquarters.
"They said, 'What have you got going on there? What kind of lease deal have you got?'" Mr. Sadowski said.
Company representatives were shocked to learn there was no lease deal: he rents out, then and now, new Yamaha snowmobiles he purchased. No lease deal.
Since that time, Mr. Sadowski's relationship with Yamaha has progressed.
In February, West Wind became the first location in the Northeast to be included in the company's "Destination Yamaha" program, which launched in May 2019. The program is dedicated to doing exactly what Mr. Sadowski has been doing at West Wind — giving people an opportunity to try Yamaha sleds before investing in one.
"Through Destination Yamaha, people can choose from an ever-expanding list of exciting locations and authorized rental partners for a trip of a lifetime," the news release on the program said.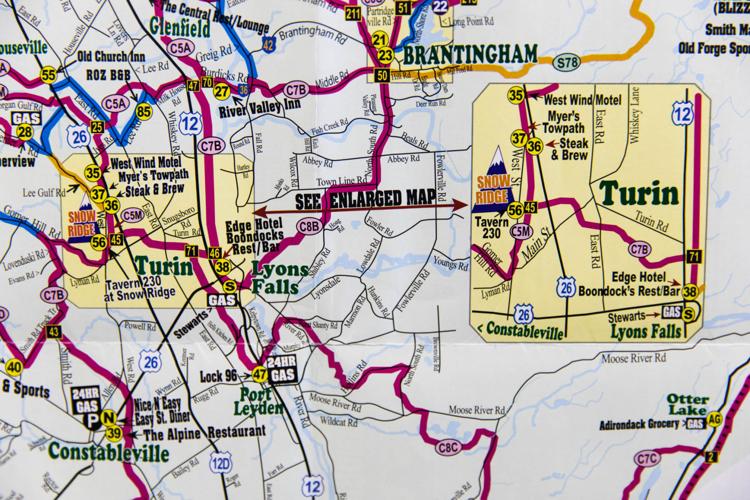 While there are events, like at Old Forge's Snowfest, where people can try machines, Mr. Sadowski said the rides are short so "you don't really get to feel it."
Now that he is an authorized renter, he is lobbying Yamaha to let his clients do some advance testing on cutting-edge models before or just after they come out. He said he is hopeful because so far, Yamaha has been very "open-minded."
"I'm dealing with a lot of people out West, so it's been a learning curve on both sides," he said.
From the beginning, Mr. Sadowski's plan was to rent only a range of Yamahas.
"There are a lot of places you go to rent entry-level snowmobiles, like going to a car rental place and getting a Honda Civic. But you could rent a Porsche," Mr. Sadowski said. "I wanted to give options."
The "Civics" of the Sadowskis' rentals are the Vipers while the "Porsches" are the Sidewinder 22-horsepower, 1000 cc high-power sleds. It's the Sidewinder sales that have the dealers calling, he said. They also have the 2-person Venture and the 500cc starter sled, the Fazer, Mr. Sadowski said.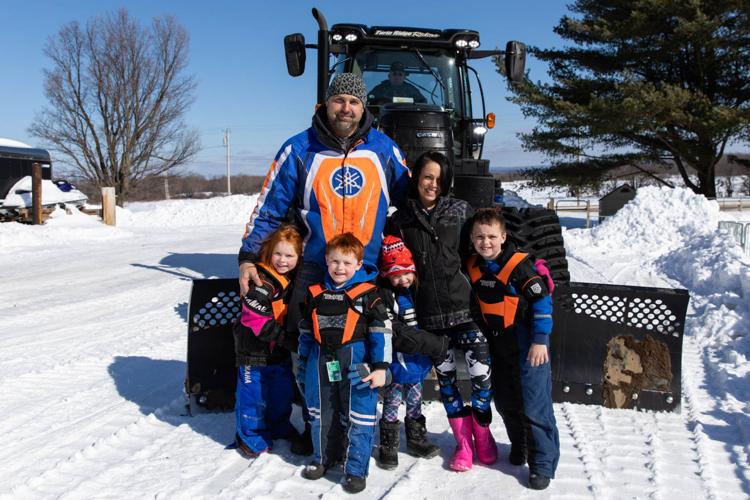 The idea came from the fact that he had many friends back in Long Island that have a hard time rationalizing buying a $20,000 snowmobile when they only get a chance to ride for one week out of the year on vacation.
Although snowmobile rentals have been hot from the beginning for West Wind, ATV rentals last summer were cold as ice.
"I can count on my hand how many times we rented ATVs," Mr. Sadowski said, noting that there are a number of reasons: only some places get enough snow for snowmobiling, but "you can ride an ATV anywhere." He said he also believes state weight restrictions on side-by-side UTVs have a negative impact.
Long before starting this business, however, Mr. Sadowski was a "snowmobile hoarder," according to his wife and business partner Nicole.
They now have a fleet of more than 70 sleds, including 35 full-size four-stroke sleds and eight child-sized for rentals, and according to Mr. Sandowski, gesturing to a Viper parked nearby he purchased the day before, the number is always growing.
"We have never, I mean not once, had someone come back and say they were disappointed," Mr. Sadowski said, reinforcing his choice of Yamaha as his flagship brand because of its reliability, despite the company's small market share compared to Polaris and Ski-Do and a lack of Yamaha dealers in the county.
Mrs. Sandowski manages the four townhouses and six rooms in the motel, however, all but two rooms are rented for the entire season.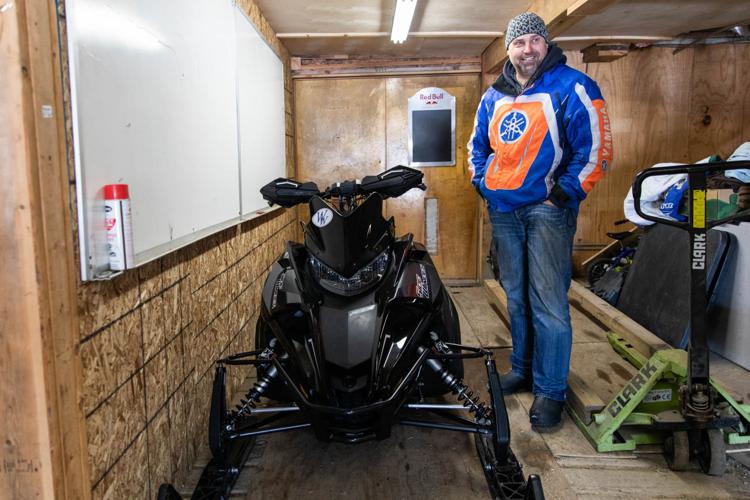 The multi-story, 150-year-old former dairy barn on the property houses Mr. Sadowski's sled collection and the rental machines on the lower floors, while the top has been transformed into the home they share with their four children, Jacob, 8, Alex and Olivia, both 6, and Lilly, 4.
The kids were a catalyst for a unique aspect of the business: children's snowmobile rentals and the curvy track on the property next to the barn complete with hills, angles and moguls enough to catch a little air if they're hit just right.
It was the closing of their children's school, Mrs. Sadowski said, that ultimately led the family to move off the Island and onto the Hill.
Mr. Sadowski had been coming to the area for years, he said, as a "Monday-to-Thursday" snowmobiler, entertaining business colleagues and staff, and getting all he could from the snow and riding.
"He said, 'Let's just try Turin,'" Mrs. Sadowski said. "And I said, 'What's a Turin?'"
They both agreed the property was exactly what they wanted.
While Mr. Sandowski has had a number of successful businesses including restaurants, bars and a security company he still runs, and Mrs. Sadowski has a background in health care, the hotel business was new to both of them and there were some things they hadn't anticipated, like what to do when it snows four feet in 24 hours.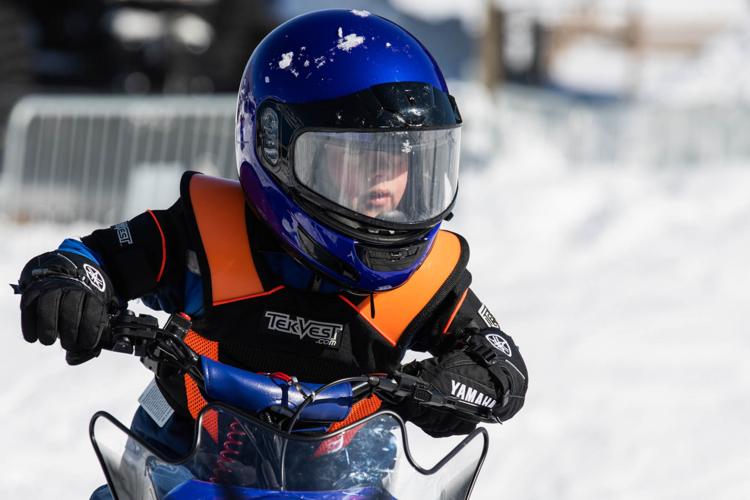 They also know that the support of the previous owners of their property and other business owners in the area, especially Barrows Sport, the first to begin referring people to West Wind for rentals, has been key to their success so far.
"I'm looking to build something for our kids. I'd love to pass it down someday, but it's really up to them," Mr. Sadowski said.
He said he also wants to help make Turin and Tug Hill a destination for outdoor sports enthusiasts.