WATERTOWN — Kathy Lettiere was all set to reopen after completing renovations at her A Touch of Grace bridal shop on Coffeen Street.
On the very day she was going to reopen, Gov. Andrew M. Cuomo closed retail stores as the first wave of the ongoing COVID-19 pandemic hit in New York.
The bridal shop had to wait until June before the state's PAUSE order was lifted and she could start helping women find the perfect wedding, prom and formal dresses once again.
"It was tough," she said.
But A Touch of Grace is back in business, with a new business model.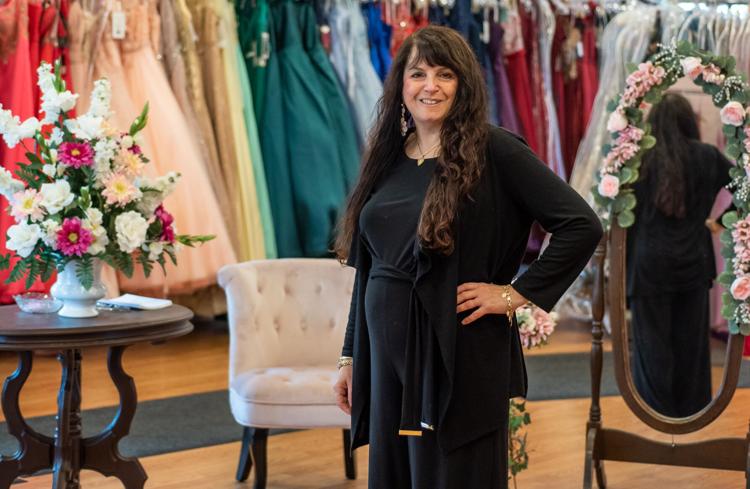 Mrs. Lettiere now offers her services by appointment only, and only sells wedding dresses that cost between $99 and $799, helping brides to find more affordable dresses. Wedding dresses can cost $1,000 or much more.
"Not everyone can afford dresses that cost that much," she said. "They can still find that dream dress."
Now in her 24th year, the bridal shop business was forced to make some changes caused by the pandemic.
In addition to meeting with brides by appointment only, the number of wedding party guests has been reduced to three or four at a time. Everyone must wear face masks and follow social distancing guidelines of staying six feet apart.
Weddings have also changed. Brides have had to go with smaller, more intimate weddings, often having ceremonies in their backyards or going to the courthouse and waiting to have their receptions at a later time, she said.
Wedding reception venues could only have events with fewer guests. A few places stopped having them during the busy wedding season. But some brides are adjusting and are going ahead with their big days.
"They just want to get married," Mrs. Lettiere said.
It's ironic that not only was she going to reopen on the day the pandemic hit the local economy, but she also planned to retire. She started a liquidation sale in July 2019.
But she had a change of heart before the virus hit.
She completed $7,000 in renovations at the shop, 440 Coffeen St.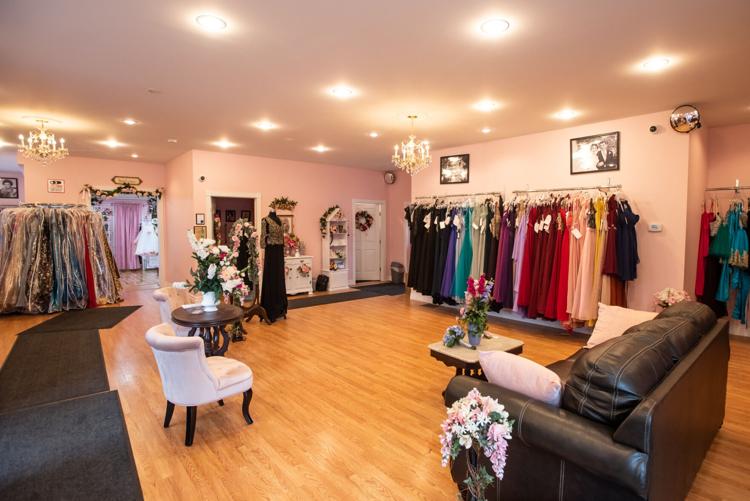 She eliminated a gift section in the business, renovating the space into a bridal room. The rest of the shop was also made into more open space. She continues to sell religious items.
"Things are running smoothly," she said.
But some potential customers thought she closed for good and hadn't kept the business going.
Business has now picked up. On a recent day, all of her appointments were filled up.
A Touch of Grace, named in honor of Mrs. Lettiere's late mother, Grace B. Bova, opened on May 10, 1996, her mother's birthday, with just $1,000.