WATERTOWN — Scott A. Smith says it just wasn't the same without the tater queen working with him at Wednesday's farmers market.
For the past two months, Mr. Smith, owner of Scotty's Hotdogs, also missed the weekly Wednesday farmers market along Washington Street while he recuperated from COVID-19.
On Wednesday, he made his return to the Greater Watertown-North Country Farm & Craft Market in its second-to-last week of the season. And he missed working alongside Ms. Crofoot, who would have turned 37 last week, at his stand in front of the Dulles State Office Building.
"It was really tough," he said.
His customers tried to make the day easier for him. Many stopped by and gave their condolences. Others gave him sympathy cards. Kids knew her as the "tater queen" for making tater twists at Scotty's stand. They asked where she was on Wednesday.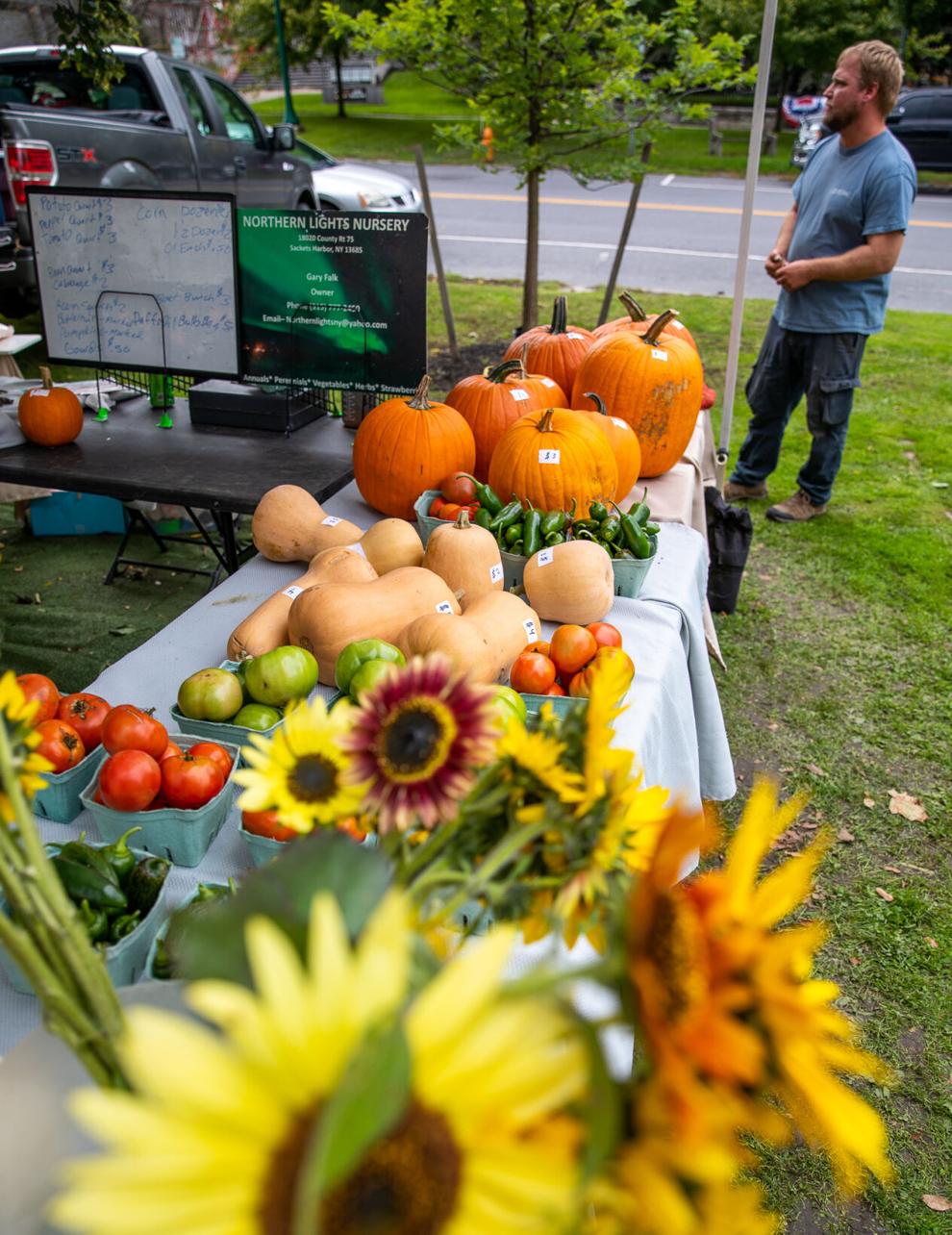 Near the end of the day when he was about to pack up, a woman passed by.
"So sorry for your loss," she said.
He thanked her for her kind words.
"There was a lot of that today," Mr. Smith said.
Last month, Ms. Crofoot tested positive for COVID-19, which put her in the hospital for weeks and targeted her lungs so intensely she needed a double transplant. Perhaps the most difficult part of it all was Ms. Crofoot was about to get vaccinated before it all began.
Mr. Smith promised to be back for his 40th year at the farmers market, which is run by the Greater Watertown-North Country Chamber of Commerce.
"Wouldn't that be something, 40 years?" he said.
Chamber President and CEO Kylie S. Peck said other vendors were happy to see Mr. Smith and his stand back at the farmers market on Wednesday.
"Everyone was excited to see him," she said.
Otherwise, it was a gloomy, cloudy day at the farmers market. The crowd was smaller than usual and there were large vacant spaces where vendors would normally be selling their wares but haven't for several weeks.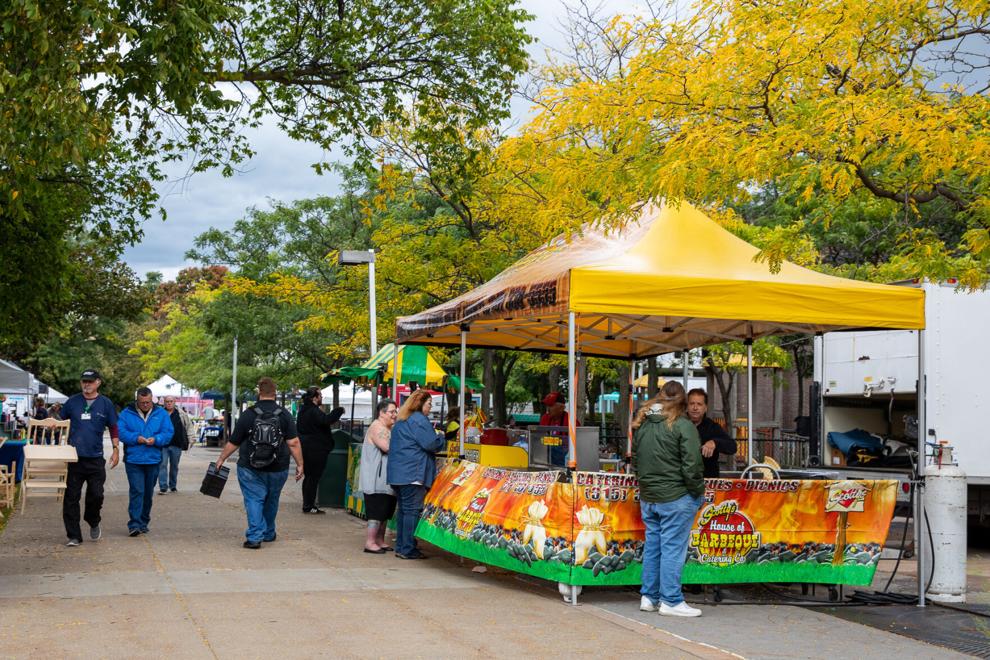 It rained a lot of those Wednesdays, said vendor Alexandra Maichin-Wu, who owns Country Roads Family Fun Farm in Pamelia.
All season, her first for the farmers market, she was perched under a tent in front of City Hall. She sells a mixture of baked goods, jams, vegetables and flowers.
While she said she couldn't compare this season with others, she talked to several other vendors about the year.
"They said it was kind of an 'odd season,'" she said.
It was the second year for Nicotra Farms, Kirkville, to be at the farmers market. Owner Sam Nicotra sold flowers last season and offered a large inventory of produce this year.
His stand was always full of different kinds of produce all year. He brought three boxes of 25 different products weekly and sold them at a discount, he said.
"Sometimes we had to bring stuff back to the farm, other times it was all gone," helper Brian Kirsch said.
Mr. Nicotra, who's been a farmer for 43 years, said he was satisfied with the way things went. He plans to be back next year.
"As long as they'll have me," he said.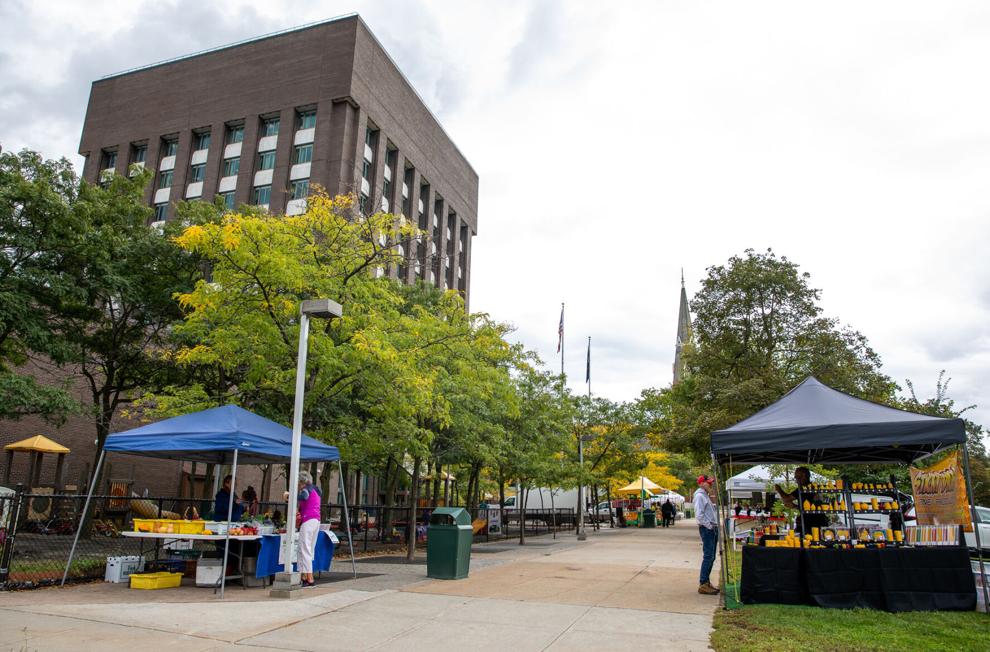 Ms. Peck acknowledged it was a challenging year for the farmers market as the pandemic continues. Once the season ends, chamber officials will start planning for next year and look for ways to enhance the event, she said.
Established in 1977, the city market has been billed as the longest-running and largest farmers market in the north country.