WATERTOWN — Construction on the proposed Popeyes Louisiana Kitchen on Route 3 is expected to begin immediately as the Town Planning Board approved site plans for the restaurant Tuesday afternoon.
Engineer Brett L. Steenburgh presented updated site plans to town planners Tuesday afternoon. The plans included a large area of green spaces — about three-tenths of an acre in total.
Mr. Steenburgh said construction is expected to begin soon as Popeyes is "eager" to get started.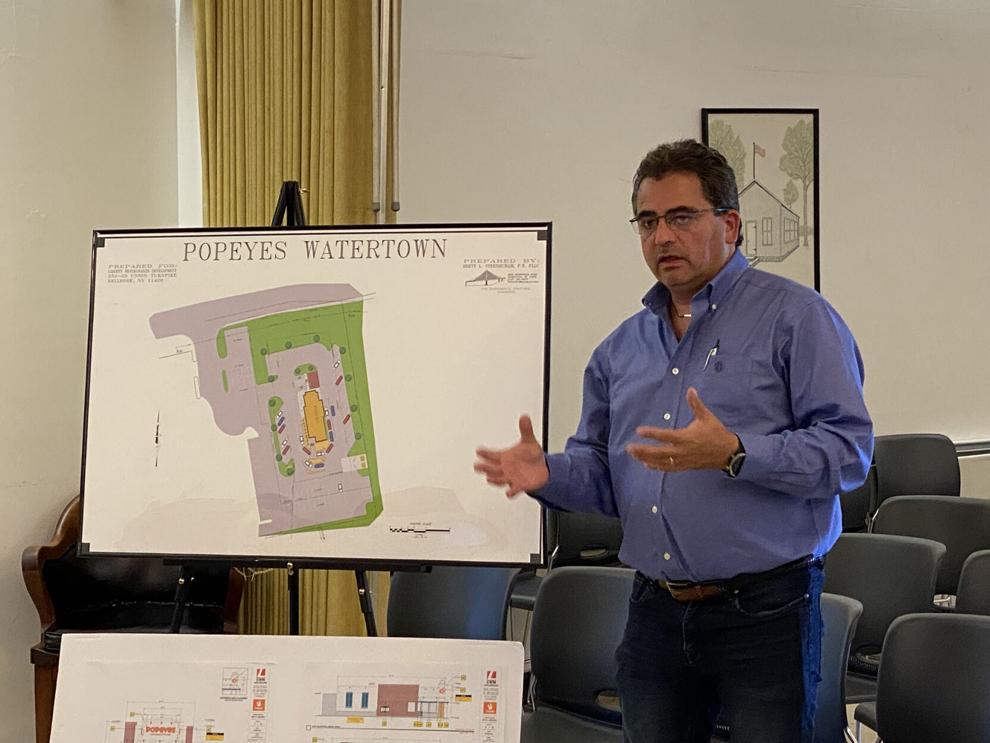 Building permit applications will be sought immediately in order to start demolition of the former Bob Evans restaurant in the fall. Mr. Steenburgh said construction crews are expected to work through the winter as Popeyes is aiming to open the new location in the first quarter of 2022.
"They are ready to go," Mr. Steenburgh said.
During their July 12 meeting, planners raised concerns about Popeyes refacing the pilon sign along Interstate 81. Mr. Steenburgh said Tuesday that the Popeyes design team came up with a brand new sign for that particular pilon sign.
The new sign features a wood-style grain look with the standard Popeyes chicken logo displayed on the front.
"I think they came up with a very good design," Mr. Steenburgh said. "I think (the sign) is going to look very nice out there."
He also said that instead of a pilon sign in front of the site, they are going with a monument sign, which is typically a ground sign that has a low profile with little to no open space between the ground and the sign.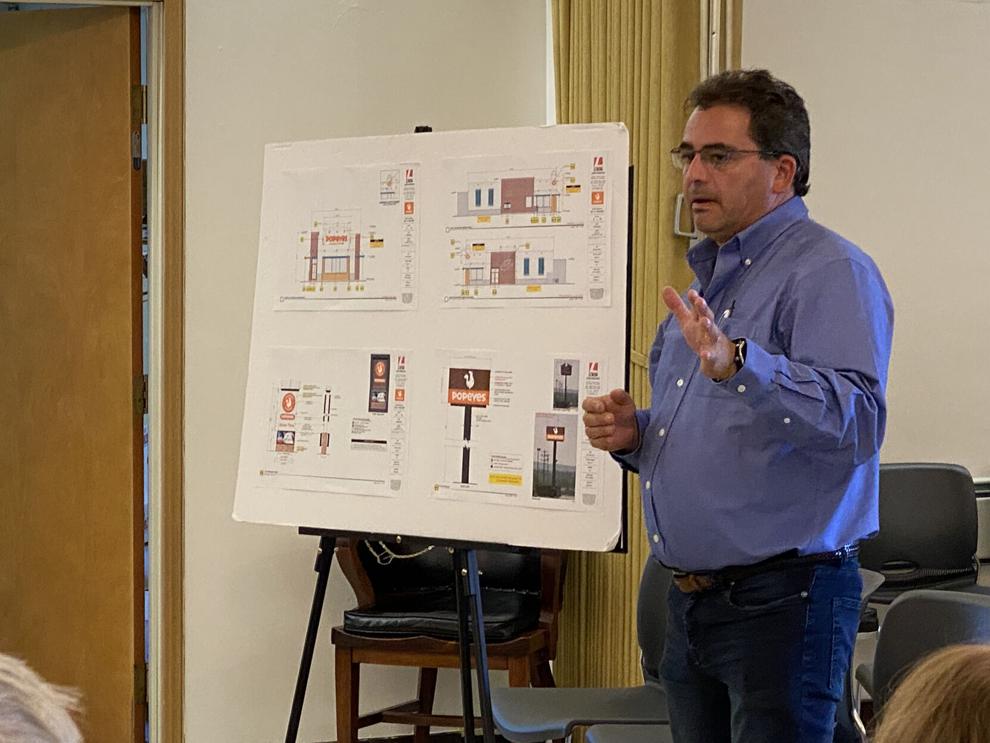 "I think we all agreed that was the much more attractive design than the existing pilon sign that Bob Evans had," Mr. Steenburgh said.
Popeyes is the second new restaurant along that section of Route 3 that would replace a vacated national chain — Bob Evans. Ruby Tuesday will soon be demolished to make way for a Chick-fil-A restaurant in City Centre plaza.
The Bob Evans on Route 3 closed in June 2020. It was one of many businesses that shuttered amid the COVID-19 pandemic.