WATERTOWN — It's a different year for parents and their children when they go out school shopping this year.
WATERTOWN — With shoppers strolling down the corridor with bags in hand, the marketing manager of the Salmon Run Mall says she's seen an increase in foot traffic every week since it opened about six weeks ago.
The school shopping season is the second busiest time of the year, topped only by the Christmas shopping season, so it's crucial that the mall bounces back from the four months it was closed because of the coronavirus.
"It's slowly but surely" bouncing back, mall marketing manager Karla Woods said.
Owned by Pyramid Management Group out of Syracuse, the mall has had to phase in how to handle the reopening, making sure that shoppers obey state rules for social distancing and other pandemic regulations. Just last week, seating in the food court was increased to 50 percent capacity.
Customers are following those state regulations, she said.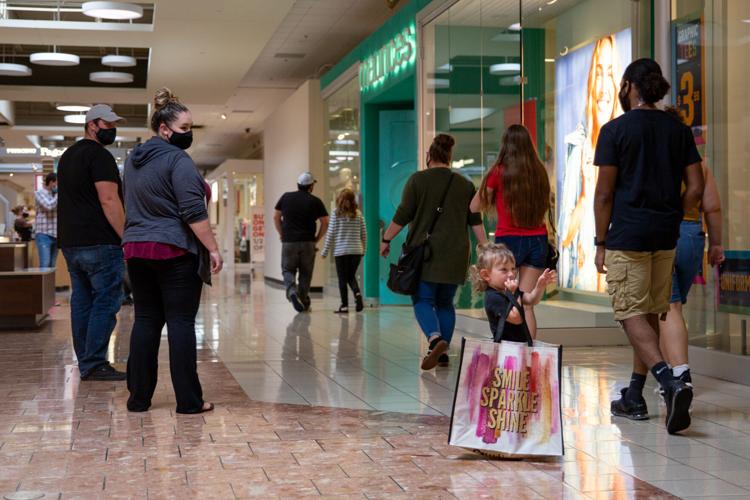 On Thursday afternoon, there was a stream of masked shoppers going from store to store for what she described as "a little busier" for school shopping than previous weeks.
The prior week, it was good news that traffic was about "even" to last year at this time, she said, adding that people seem to want to be waited on by store clerks rather than ordering items online.
"They're ready to be back to the mall," she said.
Brandy Bogardus sat eating Chinese noodles at the food court after shopping for a bridal shower. She feels safe shopping once again at the Salmon Run Mall.
She'll be back again soon.
Just about all of the mall's retailers have reopened. Signs are prominently displayed in store windows advertising sales. And the new 55,000-square-foot Hobby Lobby store in the former Sears store is attracting shoppers.
It was a coup to get the Oklahoma-based chain to open a store in the mall, especially just a few weeks after its reopening, Ms. Woods said.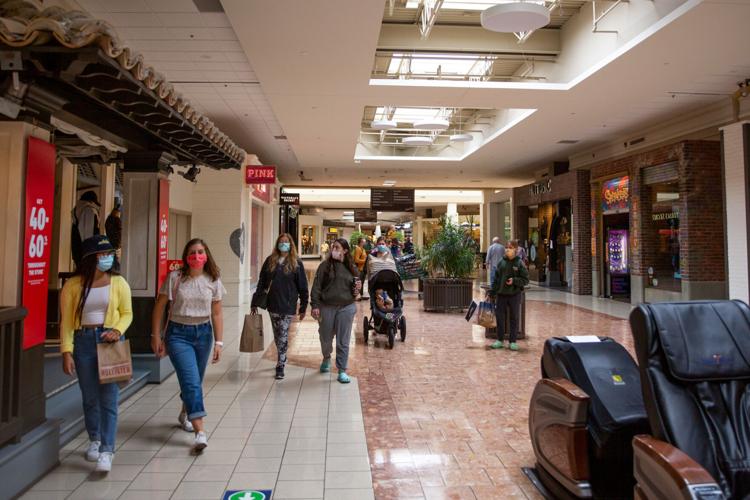 Hobby Lobby is primarily an arts-and-crafts store, but also includes hobbies, picture framing, jewelry making, fabrics, floral and wedding supplies, cards and party ware, baskets, wearable art, home accents and holiday merchandise.
On its opening day on July 31, some frenzied customers bought enough craft and hobby merchandise to fill their vehicles twice. Its customers no longer have to drive to Syracuse or Utica, she said.
The opening for new tenant Billy Beez, an indoor play park that offers trampolines, sports courts, an arcade and more, has been delayed because of the pandemic. But renovating the space that occupied three stores should start soon.
State social distancing mandates would not allow it to be open yet anyway, she said. Another indoor play area, Bounce Mountain, remains closed for the same reason.
The mall's Verizon store was remodeled during the pandemic closing. A new nail salon and a hair salon also have moved in recently.
Moviegoers are still waiting for Regal Stadium 12 to reopen. The 12 screens that take up a portion of the end of the mall remain dark, waiting for state regulations to be lifted.
Gov. Andrew M. Cuomo recently announced that movie theaters across the state would reopen soon, but there's been no word since, Ms. Woods said.
With just a handful of stores that didn't reopen, the biggest loss is the Skewed Brewing Co., near the entrance to Regal. The restaurant — known for its craft beer selection, Thursday night trivia and duck wings — will not reopen.
At the time of the mall's opening, the owners blamed the restrictions on 50 percent seating and other related pandemic issues as reasons they weren't going to operate at that time.
It's unclear why owners Ryan and Cheryl Chaif made the decision. They could not be reached for comment.
"I don't know what happened," Ms. Woods said.
A few days ago, seasonal retailer Spirit Halloween set up shop in the former Bon Ton store, where it will sell a variety of costumes, masks, makeup, decor, props and other goods. The Halloween store opened in that same location last year.
With a portion of the Sears store still unoccupied, it leaves the Gander Mountain as the only anchor store vacant at the moment. Ms. Woods said she hopes that she will have an announcement next year about a new tenant taking over that space.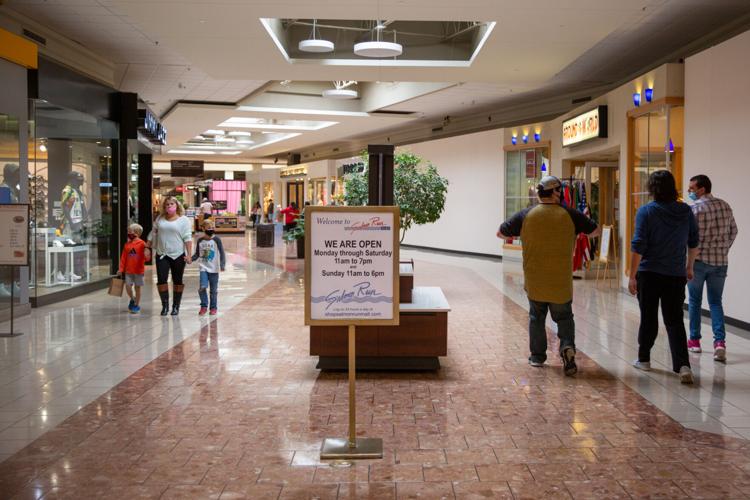 She wouldn't divulge any more information about the prospect.
She'll continue to look for other potential tenants for other unfilled space in the indoor mall.
The mall is currently open from 11 a.m. to 7 p.m. Mondays through Saturdays and from 11 a.m. to 6 p.m. on Sundays.
Ms. Woods hopes to extend those hours back to pre-pandemic times.