CANTON — Nearly 50 years ago, local churches forged a lasting partnership, creating a fund to support those in need.
The Canton Church and Community Program has since changed, moving to new spaces in the village and reimagining its potential.
"But our mission," CCP Board President Francis Weller Bailey said, "is still the same."
With kindness and respect, she said, CCP staff and volunteers continue to dedicate time and resources to feed and clothe the greater Canton community.
Outgrowing its space at the corner of Main Street and Riverside Drive, the CCP Food Pantry and Second Chance Thrift Shop moved to 30 Court St. in July. About two dozen people gathered outside the new location Friday afternoon for a civic opening ceremony. Local clergy and parishioners have also stopped by the facility this week to bless the new space.
Town Supervisor Mary Ann Ashley and village Mayor Michael E. Dalton joined Ms. Bailey, CCP Director Connie Jenkins and former Board President Patricia A. Alden to cut the blue ribbon stretched across the building's entrance.
Addressing the group, Ms. Jenkins said thousands of dollars worth of labeled Christmas gifts for children were stolen from the CCP's Main Street store last December. Donations from community members replaced the items, but three months later, a global pandemic arrived in the north country.
"We made all our nice plans for the new year, and we started hearing rumblings of this virus," Ms. Jenkins said. "All at once it was at our door, and we never shut down."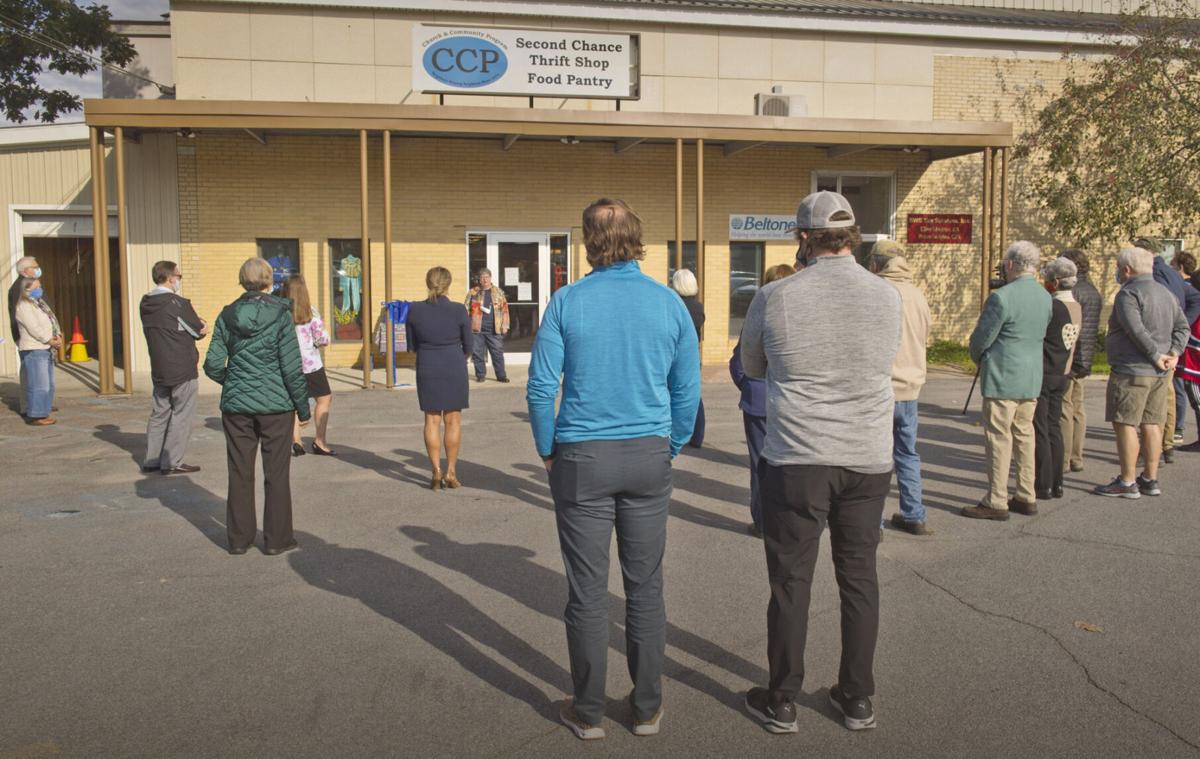 A groundswell of support from Canton's residents, churches and businesses propelled the program through the spring. Bags of masks and boxes of food continued to show up outside the CCP's door, Ms. Jenkins said.
Previously Freihofer Bakery Outlet, the program's new home is wheelchair accessible with a flat loading area and distinct spaces for the thrift shop, storage, pantry shelves, pantry refrigeration and an office, totaling a much larger footprint than the former building, which was lined with a multi-level loading area in the rear.
CCP board members welcomed guests to tour the new space following the brief ribbon cutting ceremony.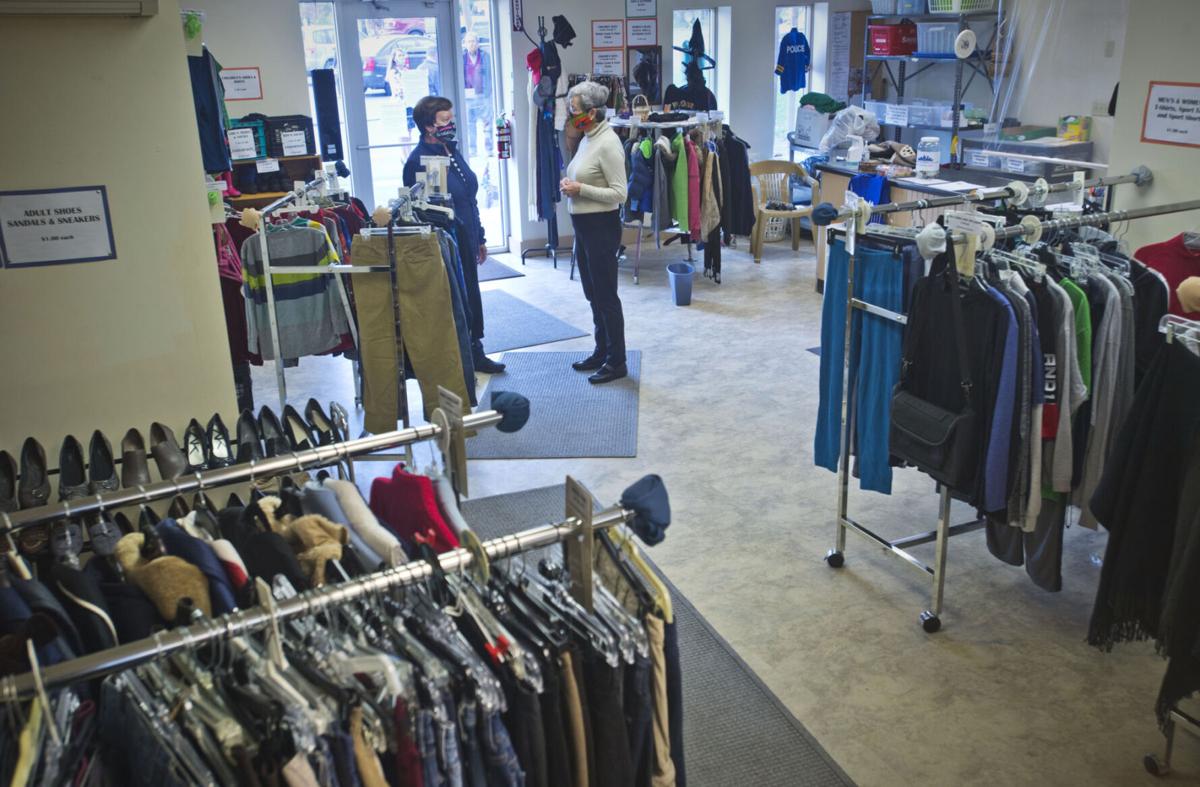 The CCP's annual Community Partner award was presented to Bryan Parker and Alex Boak, of Moved In Moving, who moved supplies and refrigerators from the Main Street location this summer at no cost. The Richard Morrow award, for outstanding service to the entire community, was presented to Joel Howie of Canton Apples. Mr. Howie provided refrigerated trailers for the move, as well as for Canton Central School District's summer meal program and U.S. Department of Agriculture food distribution events in the county.
Serving low-income families and older adults in the towns of Canton, Clare, DeKalb, Hermon and Russell, the CCP food pantry remained open in a limited capacity while the thrift shop closed to the public this spring.
Now from noon to 3 p.m. Wednesdays, food pantry volunteers will continue to provide prepared boxes of food items, as the organization has done throughout the pandemic to reduce mingling of in-person pantry shoppers. The CCP hopes to return to its normal three-day-a-week pantry hours this fall. The thrift shop is open from 10 a.m. to 4 p.m. weekdays. Masks and social distancing required.