ALEXANDRIA BAY — About 150 people who jumped into the freezing water this weekend also helped set a record by raising nearly $100,000 for River Hospital.
The 30th Polar Bear Dip was Saturday at the Pointe at Bonnie Castle Resort and Marina. Hundreds packed inside the bar, around the dock and on the second-floor deck, all overseeing a hole cut in the water. Music was pulsating through the crowd, most awaiting with a Bloody Mary or a beer for the dippers to start jumping. There were 152 who raised money before the event; they all have to raise at least $100 to qualify as a dipper. Some jumped by themselves, others in groups of two, and one in a group of 50. Men were in tutus and women in T-shirts. It was a party, a celebration, and it was safe — first responders and wet-suited divers were on-scene in case of an emergency, of which there have been none over the years.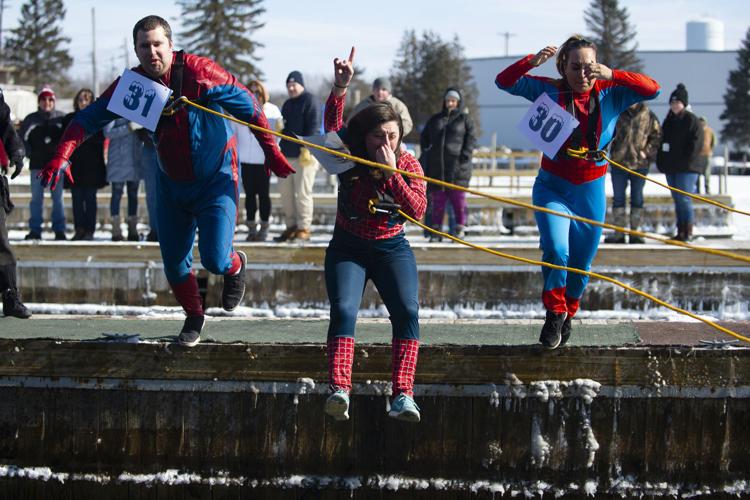 James Davey and Jacob Hessel jumped wearing Speedos only. Their friends, Michael Harmon and Kathleen Davey, jumped in dog costumes. The four raised $13,000 combined.
Doug Russel, Denise Bruckner and Jaime Schlau jumped with Spiderman costumes on. Gannon Beach and Jarrett Sweet's denim shorts hugged their thighs and cut-off above the knee. Their flannels were unbuttoned to let the chest hair fly.
Andrea Smith and her friend, Wayne Thompson — an Alexandria Bay guy — geared-up in black unitards with white question marks on the chest. Their team name was "LEAP INTO THE UNKNOWN."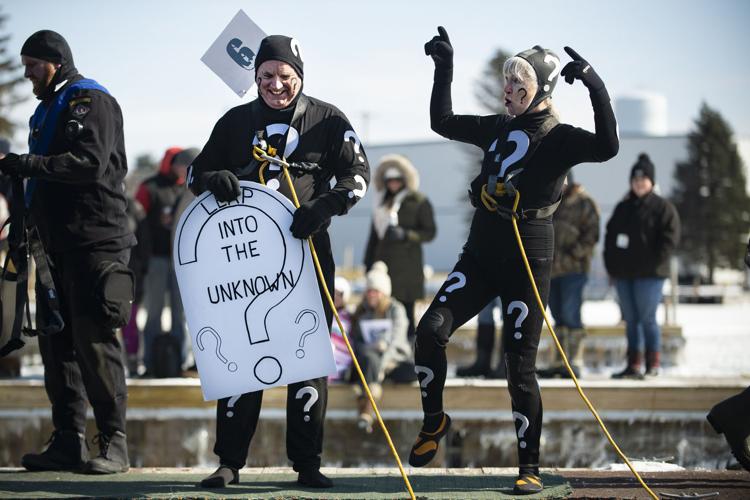 "He's done it before," Ms. Smith said. "I have not. First time at age 67. Not a bad thing, right?"
The dippers raised $99,600, said Andrea Roden, the director of marketing at River Hospital who has organized the event for 10 years. She isn't sure exactly why this year was different, but a few veterans came to mind, the heavyweight donors — Marcia Graves and Ray "Smitty" Smith. Well connected, they have raised over $300,000 between the two. Ms. Graves is leaving River Hospital after serving as a nurse for 19 years, making Saturday her last jump. She's moving to Georgia, leaving behind a legacy that includes raising nearly $125,000 for her hospital, and jumping into the water in the thick of winter 10 times in as many years.
"That would be cheating," Ms. Graves said ahead of her dip when asked about raising money and sitting the dip out. "I'm going to try to dive and twirl."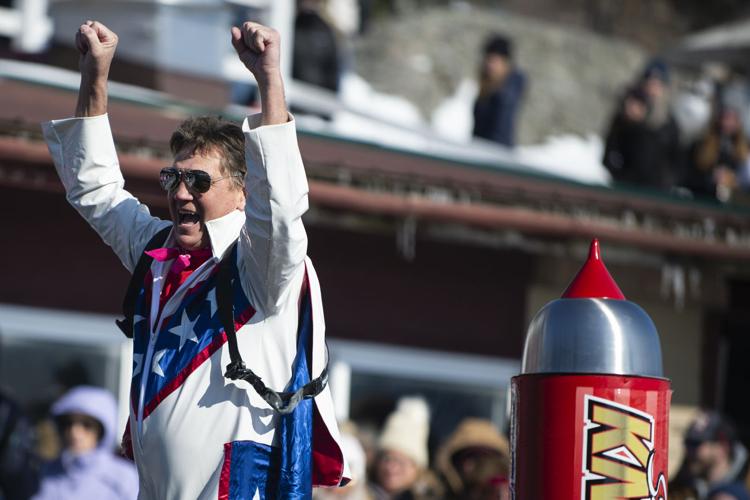 Mr. Smith, who's jumped in the polar dip for 17 years, has raised nearly $200,000 for the hospital. This, too, will be his last year.
"I ask a lot of my friends and acquaintances to give and give and give every year," he said. "And it's fantastic that they all give so much, but sometimes you can't keep going back to the well."
His goal was to raise $30,000 for the 30th polar dip. He ended up raising $37,000.
"I love being able to do stuff for the community," he said, "and if I could just do my whole life being philanthropic like that, I would, but unfortunately I can't."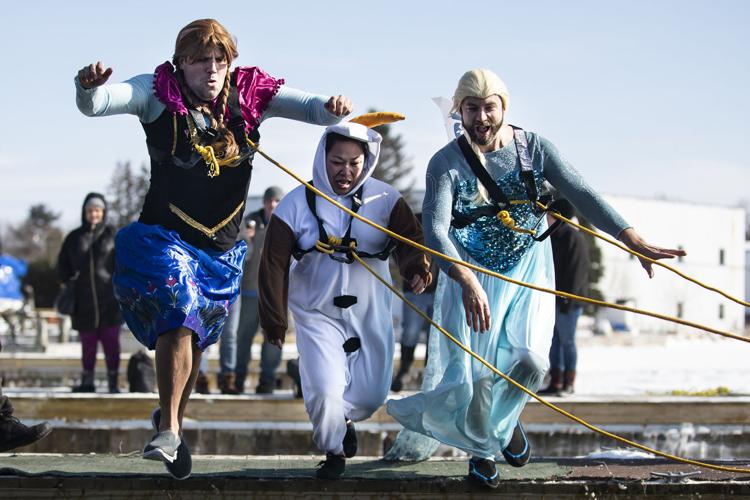 Above all, the event came down to celebrating. The well-below freezing temperatures didn't seem to bother a soul.
"It's becoming one of those fun winter things to do," Ms. Roden said. "It has just been a great, family-friendly event."