OGDENSBURG — Halloween came a few days early in Ogdensburg.
The Seaway Valley Prevention Council held its second annual Trunk or Treat on Saturday. But, unlike the inaugural event, this two-hour event was a drive-thru because of state and county regulations regarding the ongoing COVID-19 pandemic.
No walkers were allowed, and all participants had to stay in their vehicles and wear face coverings at all times.
"We have them all spaced out for social distancing. They keep their masks on," said Hannah Leeder, community engagement coordinator with the Seaway Valley Prevention Council.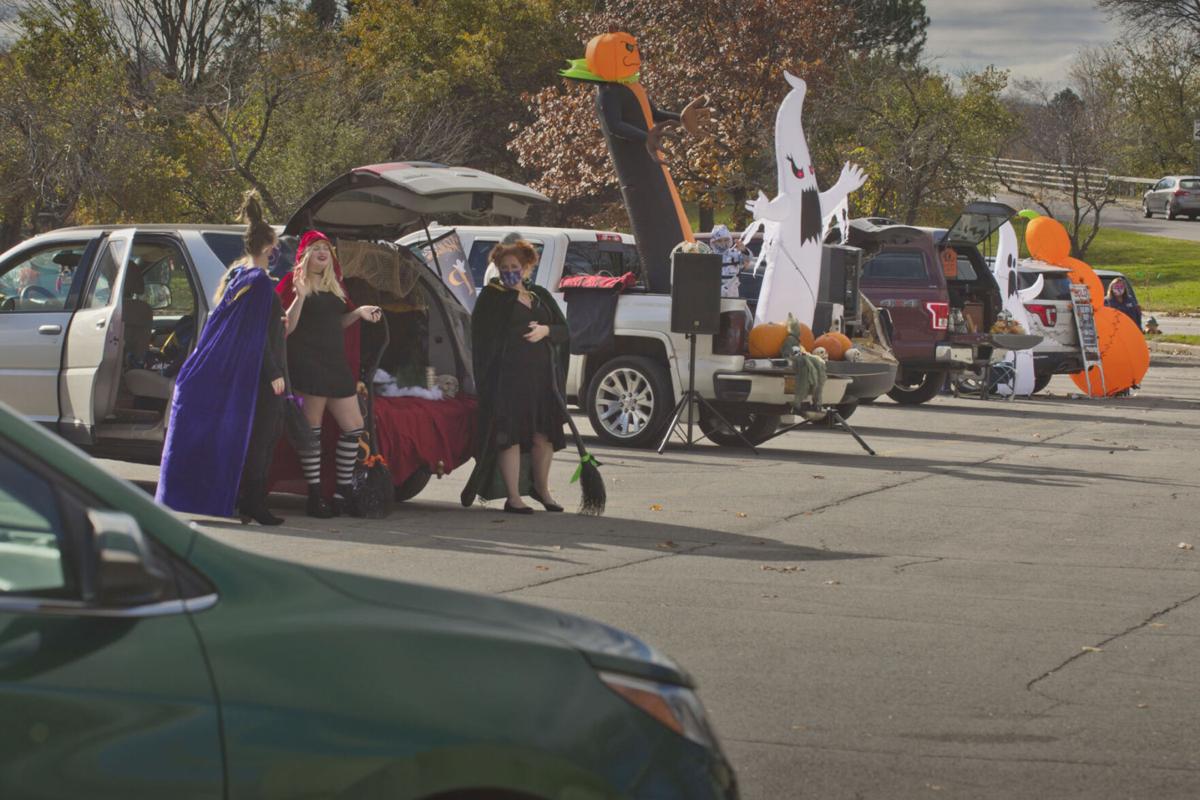 Participants gathered in the Seaway Valley Prevention Council and one by one were cleared to turn right and take a slow drive past a lineup of decorated trunks. Volunteers in orange vests guided them along the way.
At the end of the trip, they received treat bags provided by all of the trunks. Also as part of the COVID-19 procedures, the bags had been cleaned and stored until Saturday, and volunteers who distributed them were wearing personal protective equipment.
The participating trunks included the local Student Council, law enforcement, first responders, prevention agencies, organizations and businesses.
"If they weren't able to attend, they donated money or candy. We couldn't do this without them," Ms. Leeder said.
Vehicles began lining up in the Seaway Valley Prevention Council parking lot about a half hour before the event started, and she said they expected a large crowd — COVID or no COVID — by the time it was over. Last year's inaugural drew about 1,200 people.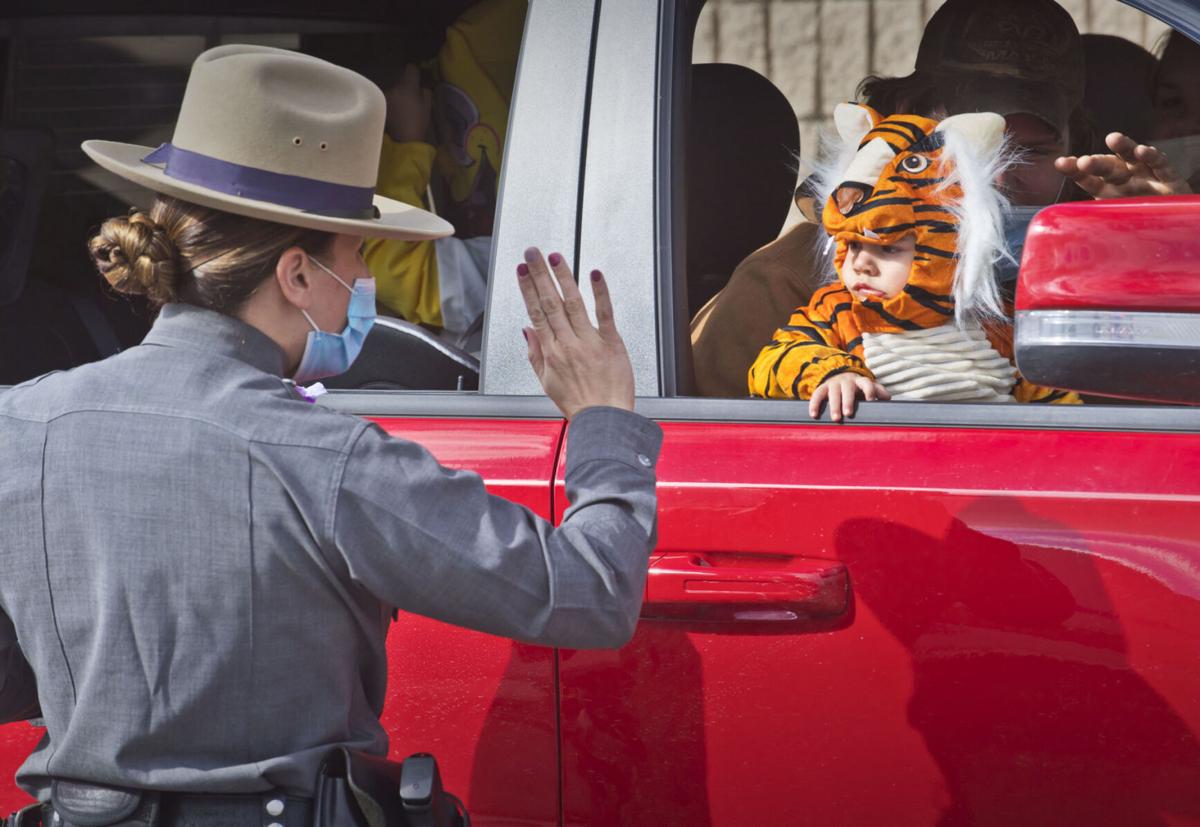 The Seaway Valley Prevention Council will join the Massena Drug Free Community Coalition and Police Activities League of Massena for another Trunk or Treat from 1 to 3 p.m. Oct. 31 in the Massena High School parking lot and bus lane.
The fourth annual event will be similar to Ogdensburg's. It will be a drive-through with everyone remaining in their vehicles and wearing masks. They'll be able to drive through the lineup and, at the end, they'll receive treat bags provided by all of the trunks.
In addition, a Trunk or Treat hosted by the Lawrenceville Rec Committee is scheduled for 6 p.m. Oct. 30 at the Lawrenceville Fire Department.
"Thank you to Stauffers Farms, North Lawrence Fire, Nicholville Fire, Lawrenceville Fire and Town Line Market for joining us in this fun time for our children! Please remember to social distance and follow proper safety precautions," organizers said on the event Facebook page.