WATERTOWN — Friday will mark the return of the Old Newsboys Day effort to raise funds for the Salvation Army, its second largest fundraising effort aside from the Red Kettle Campaign.
This will be the 74th annual Old Newsboys Day in the region.
Like in years' past, sellers will hit the streets early in the morning and continue selling newspapers to community members until about 4 p.m., but this year, due to the ongoing COVID-19 pandemic, things will look a little different for Old Newsboys.
Volunteers will be expected to mask up while selling their papers and adhere to social distancing guidelines whenever possible. Also new this year, in cooperation with the Community Action Planning Council, people were able to sign up online to receive toys for their children rather than having to sign up in person at the Salvation Army.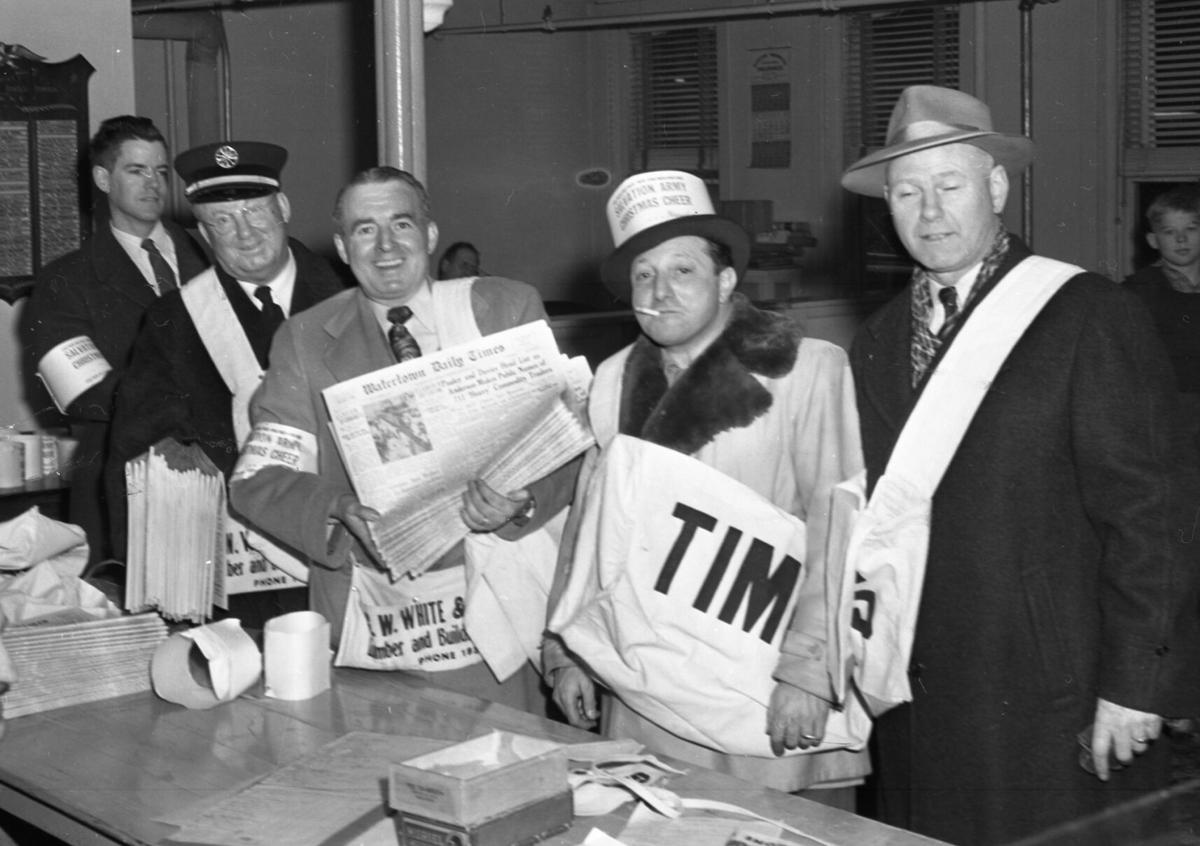 "We don't want to stop Old Newsboys because that's a tradition that very few communities have," said Maj. Karen D. Smullen, of the Salvation Army. "I've been in 10 different Salvation Armies over my years and this is my first place where they have this program."
The Old Newsboys effort is made up of two facets, street sellers — people going out to different locations to sell the papers — and employees from various participating locations going around and selling the papers to other employees in their buildings.
David L. Bonney, volunteer coordinator for the drive and former circulation director for the Times, has been involved with Old Newsboys Day for more than 40 years.
Last year, he ordered 4,600 papers, which included 3,000 to be sold by street sellers.
This year, Mr. Bonney said he ordered 900 for street sellers and 781 for the industries involved for a total of 1,681 papers. While the number of street sellers has gone from 21 last year to 10 this year, and the number of local industries allowing sales has also taken a plunge, the fundraising goal for Old Newsboys has been set at $19,000.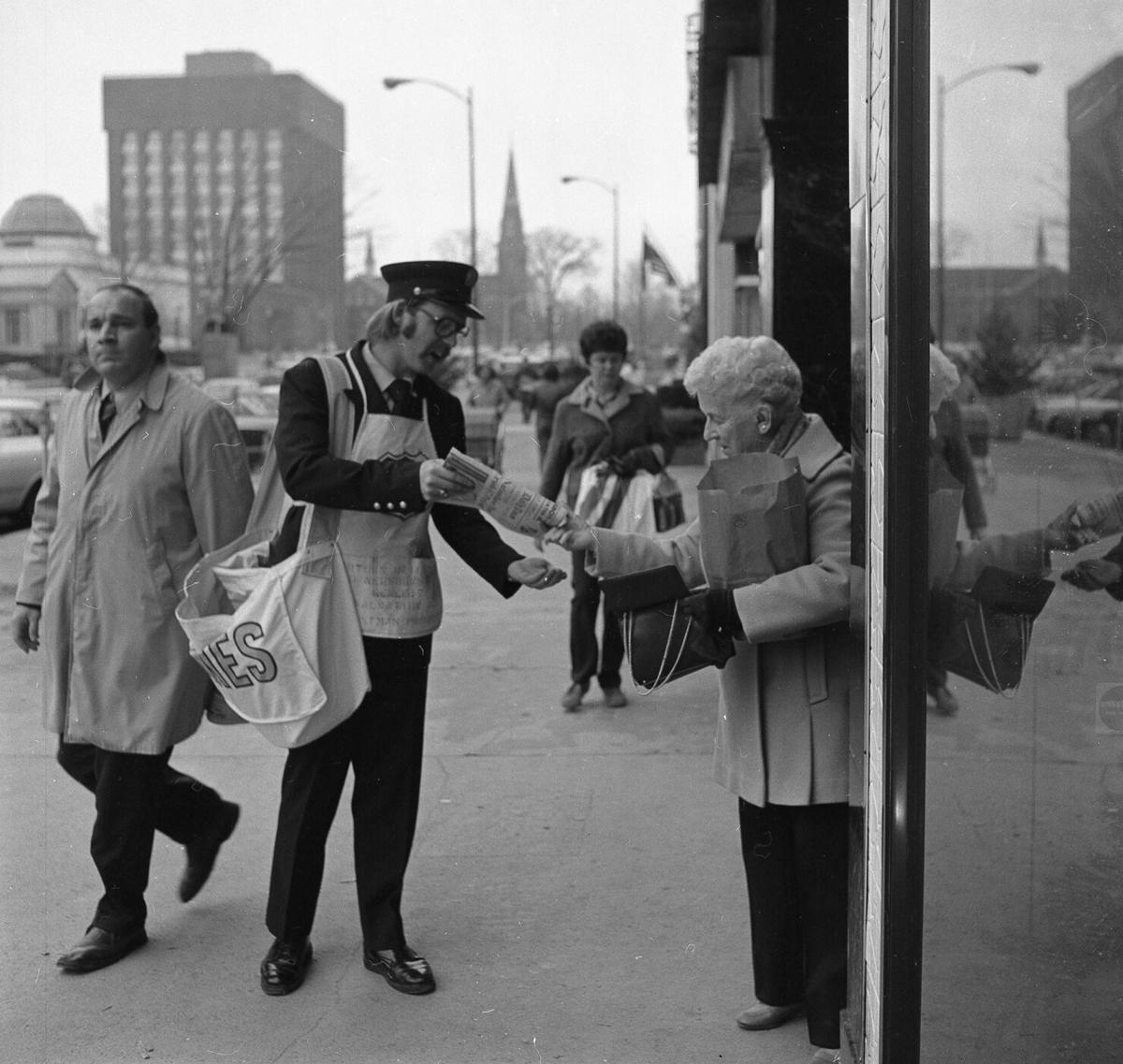 "The problem is the need is even greater than it has been in past years — there's a higher number of people that are out of work," Mr. Bonney said.
The Johnson Newspaper Corporation has been involved with this fundraiser since 1946. Sponsored by the Times, participants sell donated copies of the newspaper for prices ranging from the cover price of $2 to hundreds of dollars, with proceeds benefitting the local Salvation Army.
The money raised each year goes toward helping to provide needy families with food, toys and clothing at Christmas, along with supporting the organization's programs and services throughout the year.
According to Maj. Smullen, besides the Christmas bell ringers with the big red kettles, Old Newsboys is one of the organization's biggest fundraisers in terms of money raised in a single day.
Street sellers will be posted at locations, such as the Route 3 Walmart and The General Store on Bradley Street, with others selling remotely to customers and suppliers. The Watertown City School District has been involved with the program each year and will continue this year along with others like Carthage Savings and Sam's Club.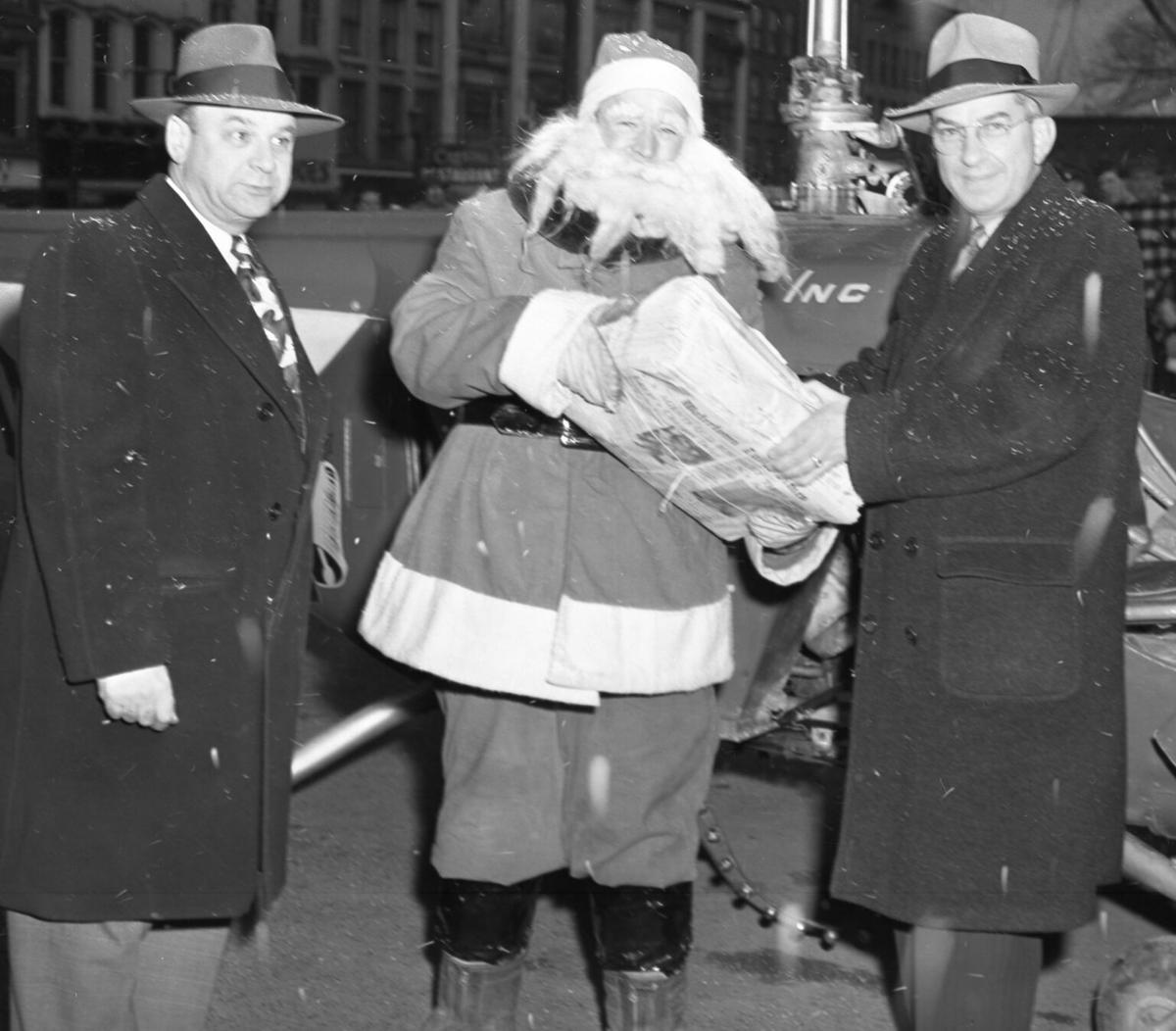 "We would hope that everyone would dig a little deeper this year," Mr. Bonney said, adding that if a person doesn't see a street seller, or the papers aren't available at the businesses normally involved in the program, people are welcome to send a check to the Salvation Army, 723 State St. On the memo line, mark "Old Newsboys Sale," Mr. Bonney said.
"That way we could hope to make up for at least some of this," he added.
According to Maj. Smullen, need is up 50% this year, and kettle funds are down 35% right now.
"We can't have as many people out selling the paper and some companies can't do what they did every other year, but we don't want to not do it," Maj. Smullen said of the annual fundraiser. "Because whatever we raise, it's still more than zero."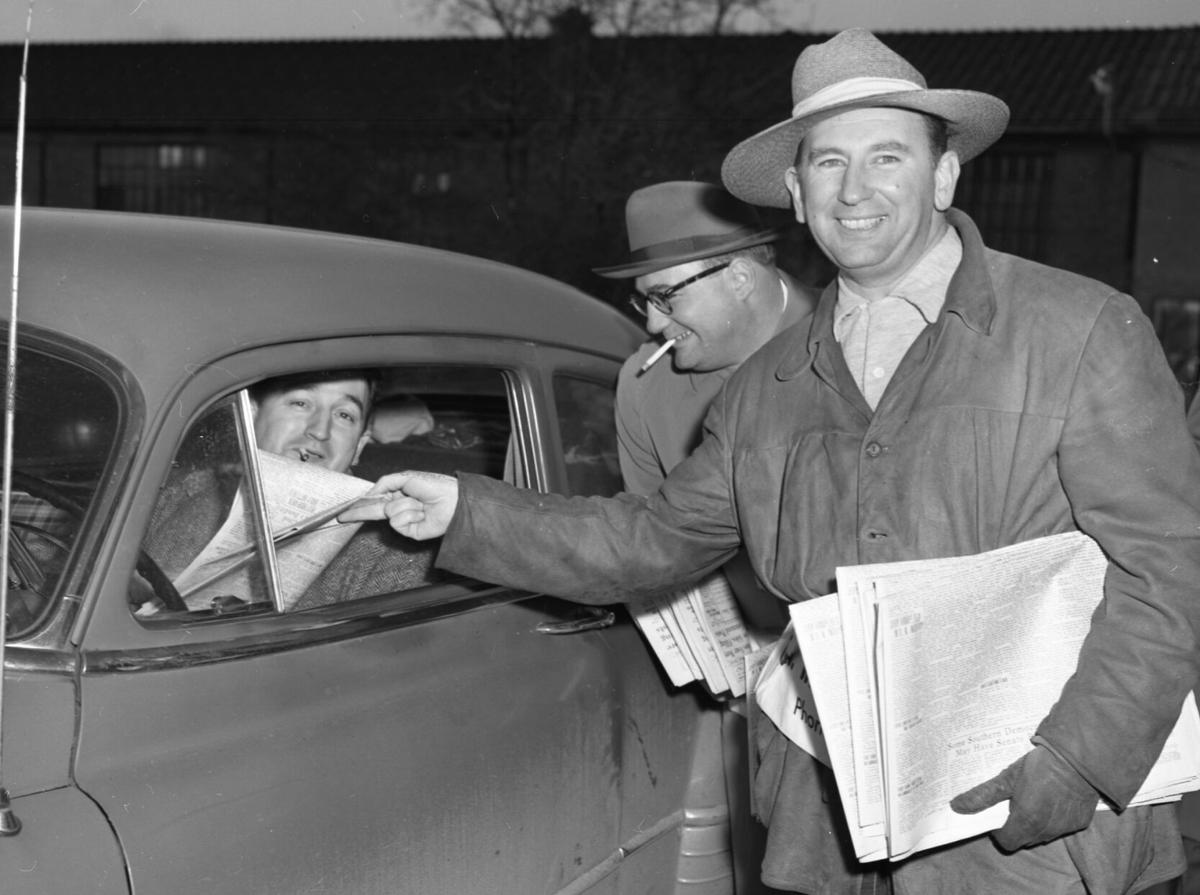 When all is said and done, Maj. Smullen said after the end of December, the Salvation Army will need to re-evaluate what to do after.
Luckily, the organization has some money from the city to levy toward food, which will help, Maj. Smullen said, because the Salvation Army's soup kitchen and food pantry run year-round, not just at Christmas.
"In the days when the boys did sell the newspaper, it was how they made a living," Maj. Smullen said. "So today, luckily, children don't have to work to provide for their home or their family, but the program is helping that same family that would have been out there with their child working."