WATERTOWN — A clinical therapist at Samaritan Medical Center and a 20-year Army veteran got married Saturday and then donated their reception food to healthcare workers.
Catherine Upshaw, who has been a clinical therapist in Samaritan's outpatient behavioral clinic for five years, married Lt. Col. Kyle Upshaw in Sackets Harbor Saturday afternoon. There were 10 people at the ceremony, however a traditional reception was scrubbed. Instead of canceling their food order they had placed right before COVID-19 took hold, the couple drove to Samaritan Keep Home directly after the ceremony and donated it to the medical center and nursing home's environmental service and laundry workers.
"It became really clear that we weren't going to be able to celebrate our wedding in the way we had originally planned," Ms. Upshaw said. "We wanted to still be able to honor the day and be true to who we are."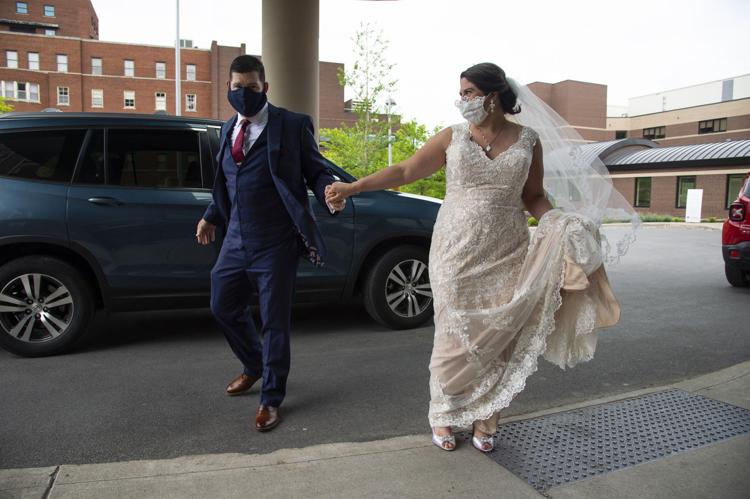 Ms. Upshaw was born at Samaritan and lives in Sackets Harbor with Mr. Upshaw, who moved to the area after having been stationed at Fort Drum in 2016. They met in an adult kickball league. Mr. Upshaw said he was drawn to her joy of helping others.
"I love Cate's heart," he said. "I think what we're doing today is representative of how much she loves people. She loves to help people, so it just naturally made sense that we could do something like this today."
And Ms. Upshaw said she was drawn to how caring and genuine he is.
"He is just so trustworthy and the best friend I've ever had," she said.
What's more, Mr. Upshaw's 20 years in the service will be marked on Sunday, after which he is set to retire.
There was some worry if the wedding would even happen. There was a three-week period where no one in the area could obtain marriage licenses.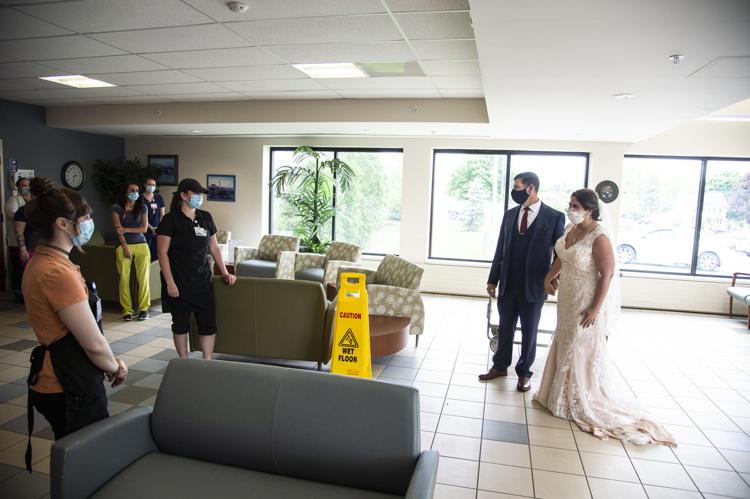 "That was a really hard three weeks," Ms. Upshaw said. "We didn't know if we could even get married."
They obtained a marriage license the first week it was permitted to do so.
As far as a party later on Saturday, the newly married couple decided to keep the numbers low.
"We're going to go and enjoy a nice intimate dinner in our reception venue," she said, to which he added: "And in the venue is just us."