WATERTOWN — Amid the dark skies and drizzle of rain, a large white delivery truck pulled up to a warehouse in Watertown around 8 a.m. Monday to deliver 73,248 rolls of donated Cottonelle toilet paper from maker Kimberly-Clark.
In late March, Kimberly-Clark announced a program to donate one million rolls of Cottonelle toilet paper to the United Way Worldwide COVID-19 relief effort; and on April 23, United Way of Northern New York was informed that it was selected as one of eight recipients out of the nearly 1,200 United Way organizations operated throughout the country to receive a part of the one million rolls.
Kimberly-Clark has donated 73,000+ rolls of Cottonelle toilet paper to the United Way of Northern New York! Here, Jamie Cox, CEO of the UWNNY, drives a forklift this morning to unload the TP off of a truck. @wdtnews pic.twitter.com/L1aVcBAfOu

— sydney schaefer (@sydneydschaefer) May 11, 2020
"When I talked to the folks at United Way Worldwide, what they saw was us in a rural area doing phenomenal, aggressive things to improve the lives of people during this crisis," Jamie Cox, UWNNY CEO, said. "We're a unique operation with regards to the distribution center, they see we're affecting rural and impoverished communities and appreciated the impact we're having overall regionally, not on just one village or town."
Since March 23, UWNNY has been operating a distribution center to support nonprofit organizations throughout Jefferson, Lewis, and St. Lawrence Counties with critical items. To date, over 100,000 items have been distributed to 30 nonprofit agencies that provide services to 25 different communities in the north country.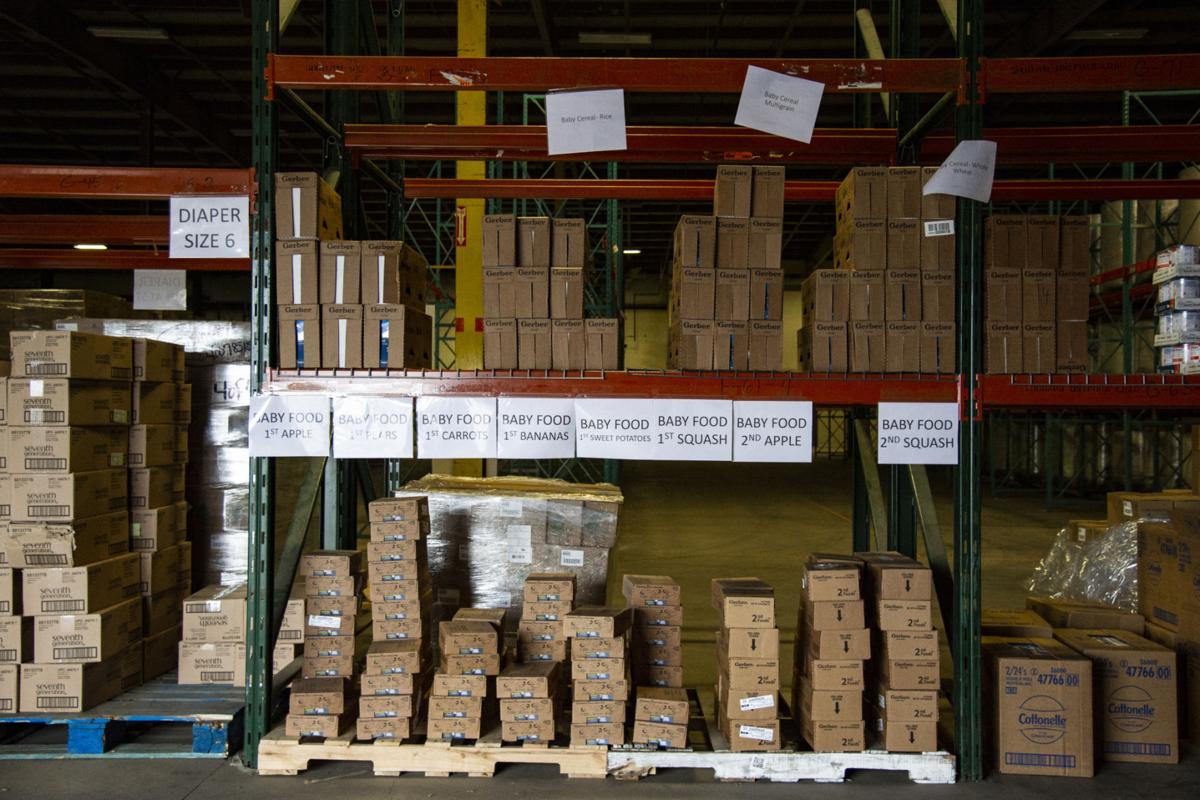 Around noon on Monday, UWNNY workers facilitated pickups for those local organizations from their large distribution center in Watertown. Natasha Gamble, project manager at the UWNNY, has been with the organization for two years this month, and said it was shocking when they found out that the UWNNY had been chosen to receive a Cottonelle delivery.
"Because we're in northern New York I feel like we're pretty unheard of, but it's amazing that they heard about what we're doing and we have such a big impact on the community," she said. "I hope people hear about us and reach out to their local pantries for supplies."
Like a well-oiled machine, Ms. Gamble, along with fellow UWNNY workers Clement Wong and Kaitlyn Schwab, readied orders tirelessly despite the chill in the air, preparing each one as the last was taken in order to make the pickups as seamless as possible. Occasionally overseeing their progress was Mushu, a golden colored dog with a pink collar and sweet demeanor, who was comfortable roaming around the distribution center due to the fact that her owner works in the building. She was jokingly dubbed the "United Way mascot" by those loading nonprofit trucks under her watchful eye.
Along with toilet paper, other needed items such as diapers, baby food, hand sanitizer, cleaning supplies and more were stored in the center, ready to be loaded into the various vehicles of different organizations and distributed to those in need.
First pickup of the day was the Watertown Urban Mission which was also the largest, with 50 cases of toilet paper, as well as hand sanitizer and other items.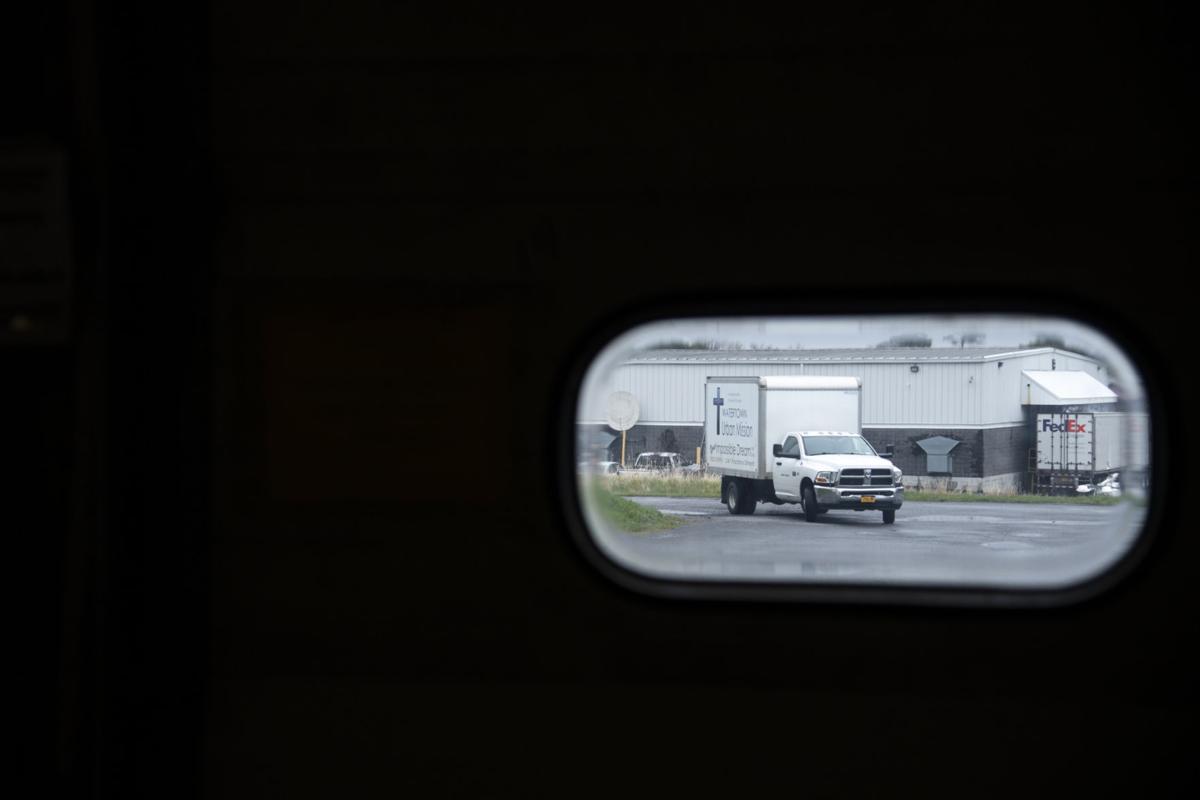 According to Dawn Cole, executive director of the Watertown Urban Mission, supplies from the UWNNY during the course of the COVID-19 pandemic have saved the organization thousands of dollars at a time where it didn't have that money on hand to purchase supplies like diapers, household cleaning products and personal care items, all of which are greatly needed as more people are out of work and struggling to get by.
Each partner organization of the UWNNY is provided with an order form on Fridays, which they then turn in over the weekend in order to receive the supplies they asked for the next week.
"Today was a big score — Cottonelle and hand sanitizer," Ms. Cole said. "When somebody calls and they need food and supplies we talk to them over the phone and put together their supply box based on their needs. Toilet paper is the number one top requested thing besides food, with hand sanitizer probably second."
Other organizations picking up items were the Community Action Planning Council, the Alex Bay Food Pantry, and the Resolution Center of Jefferson County, among others.
"The fact that we were chosen as one of eight speaks to the organization as a whole," Mr. Cox said. "I think that our organization is very passionate and very innovative when it comes to how we can best help the community day by day or week by week during this crisis."
To support UWNNY's Crisis Fund, which is used to purchase and distribute critical goods and to provide additional funding to essential nonprofit partners, go to www.unitedwaynny.org/crisisfund.