WATERTOWN — Rotary clubs across the globe have worked to eradicate polio since the 1980s, and Watertown's chapters are no exception, raising more than $35,000 in recent years to finally rid the world of the crippling disease.
Donald C. Klug was setting up for the Watertown Rotary Club's "Swimarathon" Saturday morning, and he's glad some people know little to nothing about the illness for which he's raising awareness.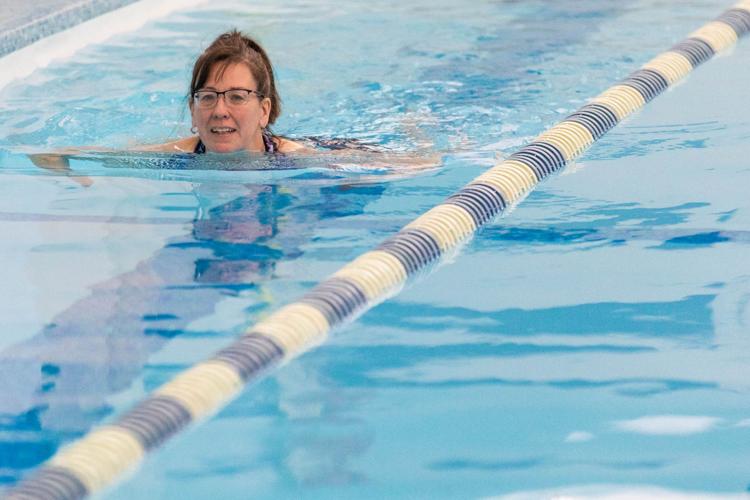 He understands why — polio has been 99.9 percent eradicated in the world, he said. It's that 0.1 percent that's causing them not to give up on finishing an illness that once "shut down this country."
Polio is an illness that in extreme cases can cause paralysis — famously illustrated by President Franklin D. Roosevelt, who was left paralyzed from the waist down and in a wheelchair after being diagnosed with polio.
By the 1950s, there were 350,000 diagnosed cases of polio every year in 125 countries. Mr. Klug said children across the United States began being vaccinated starting in the mid-1950s.
"I was scared out of my brains at the age of 6 or 7 when I saw that great big long needle," Mr. Klug said, "because we were standing in line when I was in grade school to take this shot."
It's efforts like those from the Rotary Club that have helped eradicate polio. Since 1985, Rotary has tackled this issue. Proceeds that have made over the years are matched by the Bill and Melinda Gates Foundation on a 2 to 1 basis, with a goal of reaching $50 million by the end of 2020. That's a large impact as it only costs 60 cents to vaccinate a child.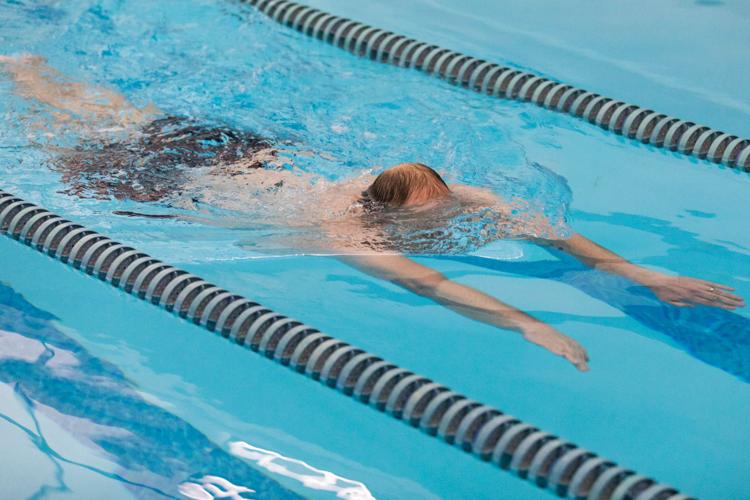 By 2018, there were only 33 cases of polio a year, and there are two countries where polio remains: Afghanistan and Pakistan.
"We're like a football team," Mr. Klug said, "that's sitting on the six-inch line and we can't get the ball over the goal line."
Diana Woodhouse, president of the Noon Rotary Club in Watertown — the others are Morning and Evening — was at the event at the Watertown Family YMCA Saturday. She was swimming, and, like the others, reaching out to more than a dozen people to pledge money for the cause.
"It's a global issue," Ms. Woodhouse said, "and we're a global society."
A Rotary club in England has been doing Swimarathons for years, and recently, other clubs around the world joined in and set a world record for the number of people swimming at the same time, beating the previous record of 2,533.
"From then, it's just morphed to 'we swim so other people can walk," she said. "It's a fun way to get some exercise and make a difference in the world."
And the difference Saturday was hoping to be around $5,000, but some participants — around a dozen — still had a few more people to reach out to for donations.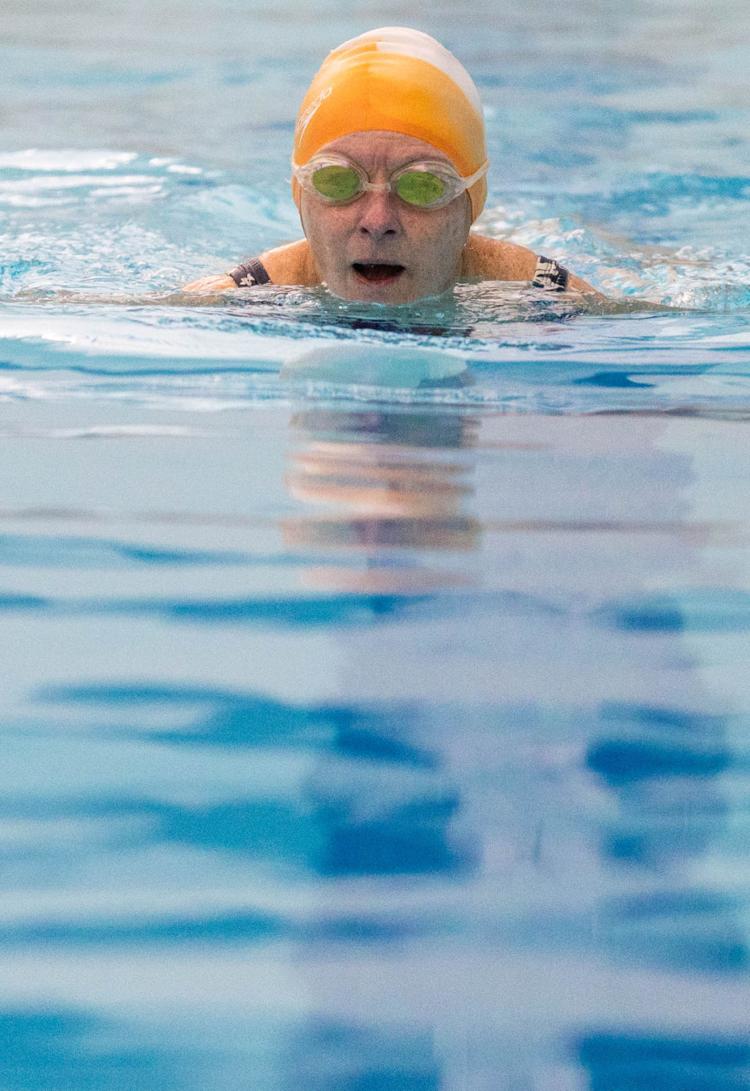 "If a child in another country gets in contact with polio, that child is just as important to me as my next-door neighbor's child," Ms. Woodhouse said. "If the world is healthier, we are healthier. That's why it's important."