WATERTOWN — This year was filled with bad news. It's no secret.
But amid what most are calling the "dumpster fire" that was 2020, good news persisted.
To close out the worst year in memory on a high note, in no particular order, here are 10 good things that lifted spirits across the north country in 2020: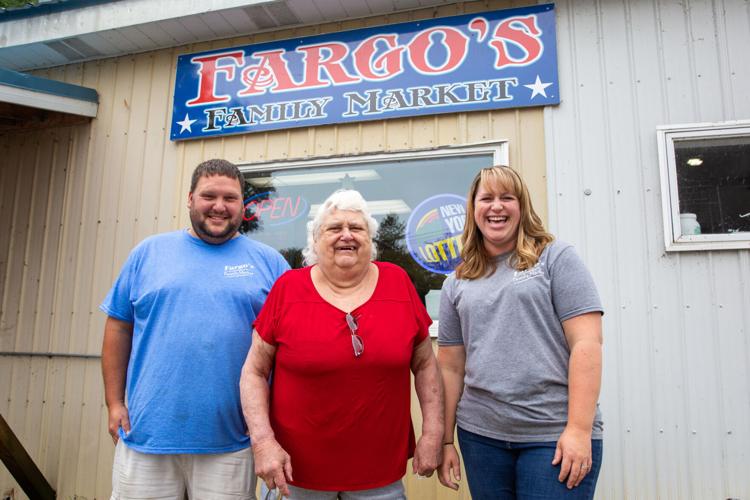 Mrs. Beamer said she would buy lottery tickets when she could afford them. So, she went to Fargo's Family Market in Henderson on Aug. 10, to buy tickets and won $40.
Thinking her winnings were enough to buy a half-order of wings for lunch, she went to order them and noticed green tickets in front of her. She asked the girl at the counter to give her four of the tickets — $5 Bonus 9s scratch-offs. The first ticket, she won $30, getting the money back she spent on the tickets.
But next, she won more than she could ever have imagined — her $5 scratch-off yielded $1 million in winnings.
"I'm just standing there like, 'Wow,'" she said. "I said to the girl 'I got the jackpot!' ... I stayed there about a half-hour to 45 minutes before I dared drive home — I was so excited. I've never won anything really in my life worth winning."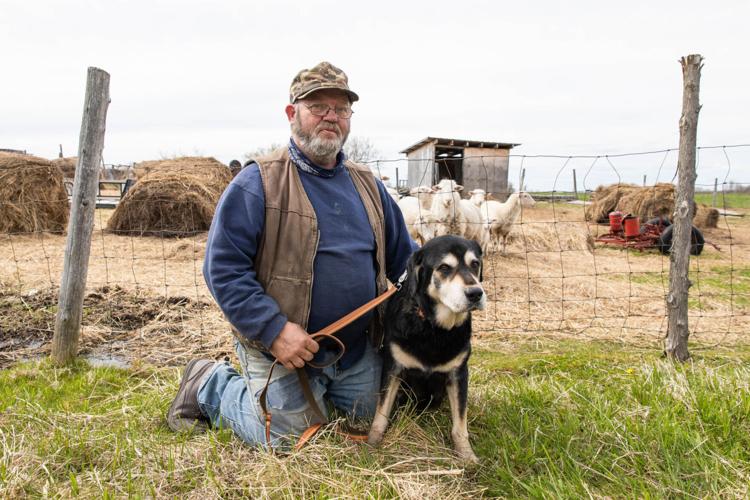 "He's sitting in the front seat of my truck looking at me right now," owner Worth M. Hurlbut Jr. of Gouverneur said on May 6, as he was at a friend's home in Fowler helping with a chore.
Watertown police said the dog was found at an apartment in the city the day prior.
Mr. Hurlbut was running a classified advertisement in the Watertown Daily Times seeking information on his dog, who like his owner, has medical issues. The months-long search brought about success when Rascal was reunited with Mr. Hurlbut nearly two months later.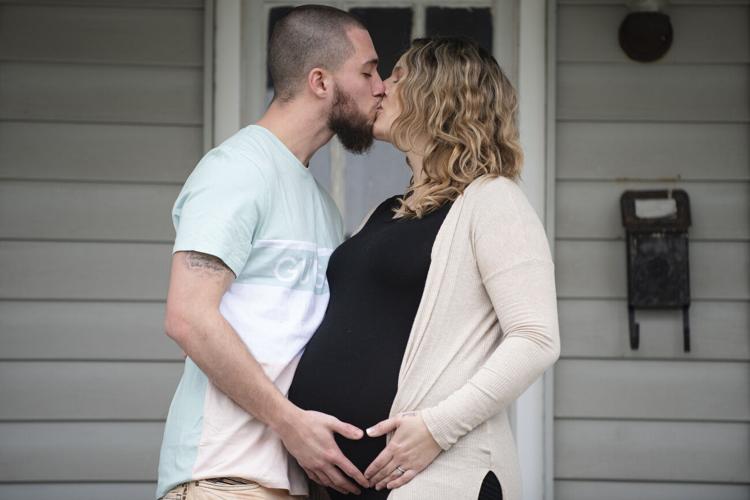 Wedding ceremonies like theirs became more of the norm during the age of COVID-19. The couple was the first to tie the knot through a virtual marriage ceremony by the Watertown City Clerk's office.
"The world is in chaos," Mrs. Schroy said. "But we've got a lot of nice things going for us."
The week before, Gov. Andrew M. Cuomo gave the OK for couples to exchange their wedding vows digitally and to get marriage licenses during the virus outbreak.
City Clerk Ann M. Saunders said at the time that her office would offer the digital service to other couples while City Hall remains closed during the pandemic. Mrs. Saunders called the couple the day before their ceremony to see if they'd be interested in being the first to use the digital wedding ceremony in Watertown.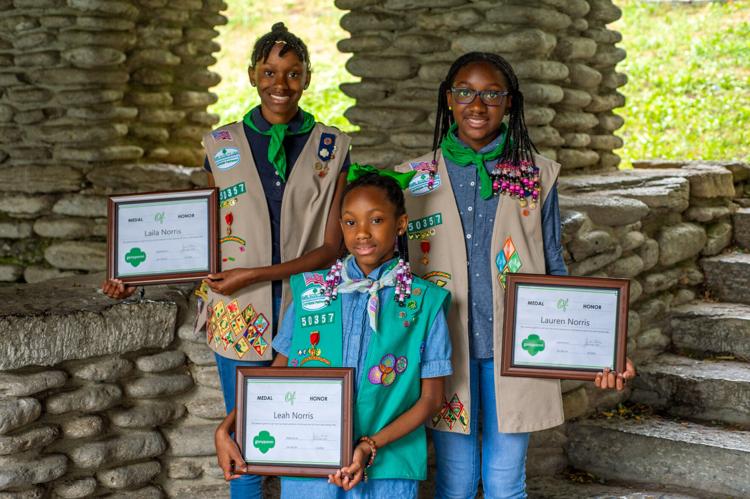 Bathroom door half open, Laila Norris, 13, asked her mother if she was OK before peeking into the bathroom and assessing the situation. Once she knew how serious it was, she told her mom she was going to call the police while Lauren Norris, 12, tried to reach their deployed father, Staff Sgt. Leon Norris, a flight medic with the 3-10 General Support Aviation Battalion, via WhatsApp.
"They were really brilliant at the time to be so young and having to see what they saw and just really brave to work with me," Mrs. Norris said.
Even though the girls were scared for their mother and the baby — who they would later find out would've been their baby brother — they showed bravery in a difficult and emotional situation.
Leah, Laila and Lauren were presented the Girl Scout Lifesaving Medal of Honor in August by Julie Dale, CEO of Girl Scouts of NYPENN Pathways, for their efforts helping their mother last fall.
"It was bittersweet because you don't want to have to get an award for something like that," Mrs. Norris said of the awards ceremony. "You want to get recognized for something, but when you think about what you did have to go through, you're like, 'Wow.'"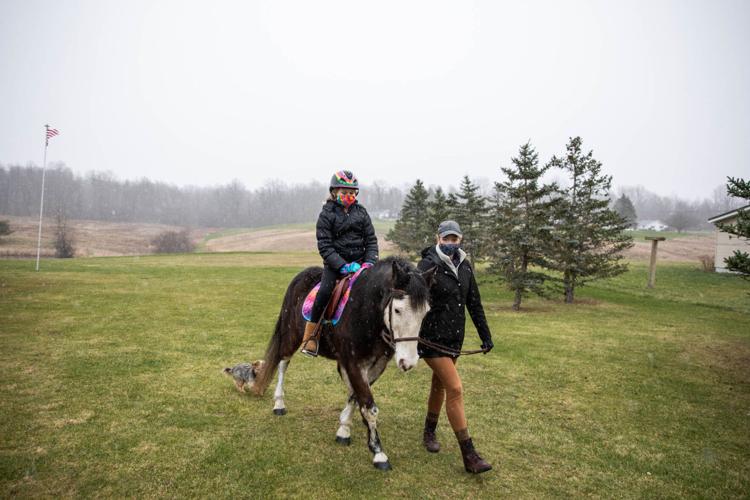 The 15-year-old tri-colored horse met the 11-year-old Gouverneur cancer survivor for the second time Nov. 22, marking the first time the two met as an official team.
Olivia "Ollie" Bos shared a wish with Make-A-Wish Central New York last year, and after her 21st round of chemotherapy, subsequent "cancer free" news and a months-long coordinated effort to find the right equine partner, her wish was granted.
With her parents, two siblings and grandparents outside her Weldon Road home, she settled into an English saddle on the back of JC, a middle-aged gentleman with a mostly black and brown coat, black mane and solid white face.
"She's been through so much," Richard W. Lumley, Ollie's maternal grandfather, said as he and his wife, Joanne "Joey," watched their granddaughter's eyes crease above her tie-dyed mask. "I'm just so happy to see her happy."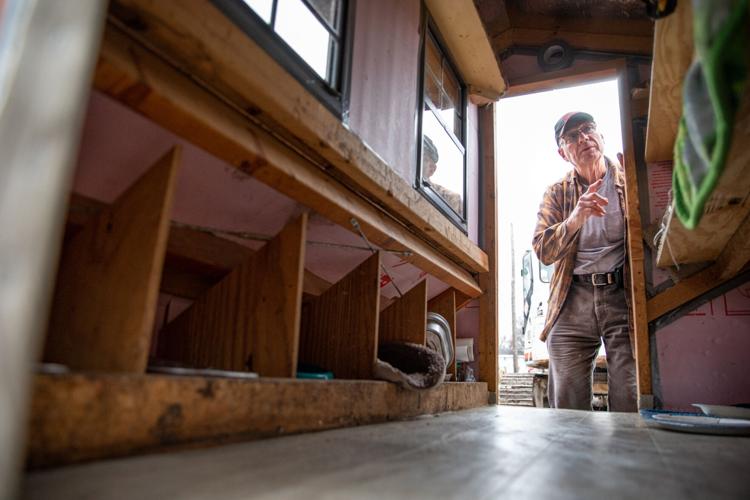 But his message of population control and owning a pet responsibly might be more important, coming after years of caring for feral cats or those domesticated that people apparently drop off.
Without favor, Mr. Manning, 72, has trekked food and bedding out to his colony of cats every morning for two decades. At this point, the cats know his car, but especially his whistle, and all he has to do is tweet out once and they'll come running. The lot where the cats stay on Burlington Street is empty, other than a chicken coop left behind after the building there was demolished.
Mr. Manning and his wife, Sylvia, are both retired. He was in the Navy and was injured in Vietnam. She's had pneumonia three times and shouldn't necessarily be around cats too much, but she knows how much her husband loves them.
"It keeps the old man going," Mrs. Manning said, "and whatever keeps the old man going, I'm OK with it."
On Dec. 10, the latest batch of graduates of the "Getting Ahead in a Just-Gettin'-By World" were recognized at the Watertown Urban Mission for their commitment to improving their situations.
Though their weeks-long workshop took place during the age of COVID-19, with all the restrictions and safety measures attached, the individuals stuck through it in anticipation of improved futures for themselves and their families.
Previously dealing with a serious drug addiction, Mr. Parsons said he opened up in the last 16 weeks, gaining confidence and completing a halfway house stay in the city this week.
"I'm on to my next chapter in my life, and each and every one of the graduates have been awesome; they almost feel like family to me, and I'm ready for the next step of my life," he said.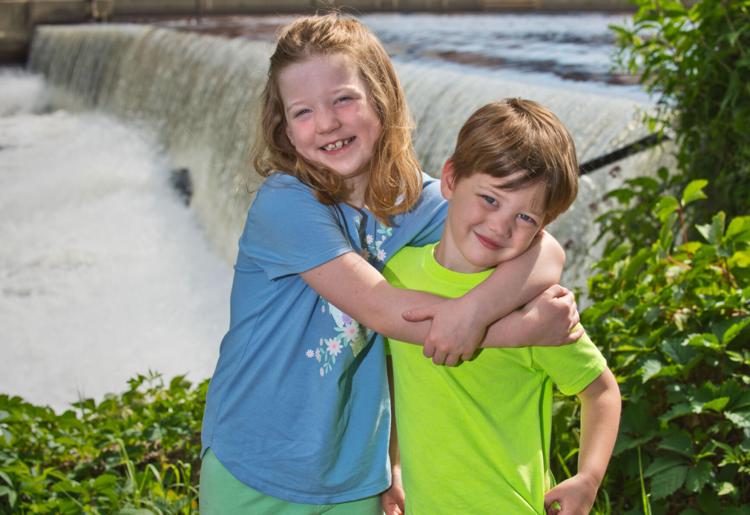 In June, Jeanette Rose McGuire, 7, and two of her brothers, Patrick and Philip, ages 6 and 4, swam off the banks of the river behind the chapel their father, John C. McGuire, has led as pastor since their family moved to the north country from South Carolina in January 2019.
An emergency hospital visit, two follow-up appointments and a few awards later, the afternoon swim on June 23 and the aftermath of a near-drowning is etched in the family's memory.
In honor of Rose's bravery and the strength she mustered to hold her brother out of the water — she was up to chest height in the water, too — the Lawrenceville Volunteer Fire Department presented her with the Lawrenceville Hero Award earlier in July. The St. Lawrence County Board of Legislators presented her with a certificate of recognition and a Challenge Coin for her actions.
"I felt like an actual hero," Rose said after receiving the awards. "Now that I think about it, I think I should make a superhero name. Super Rose, that would be a cool name."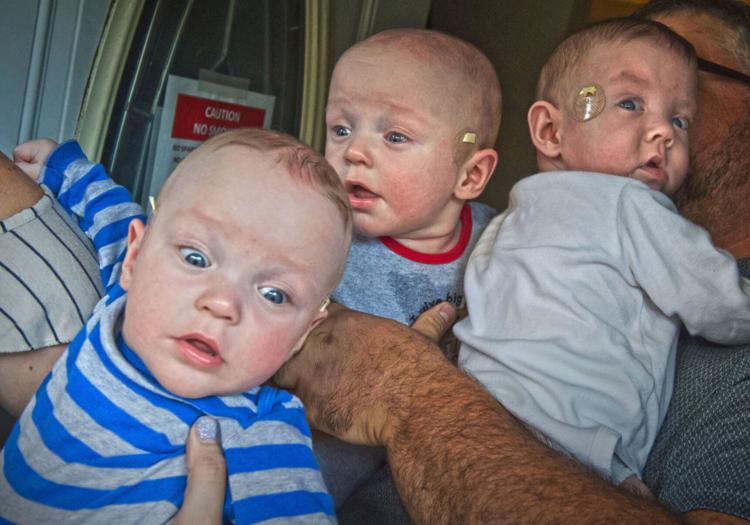 Born on different days and in different years — two splitting an embryo and all surviving natural births — three Norwood babies have beaten the odds.
At 22 weeks, 6 days, Cian J. DeShane was born Dec. 28, 2019, at the University of Vermont Medical Center's Neonatal Intensive Care Unit. With tubing in, he spanned 11 inches and weighed 1 pound, 0.9 ounces, about the weight of a loaf of bread.
After being fully-dilated and having contractions for 5½ days, Cian's umbilical cord cut, Kaylie E. (Mousaw) DeShane gave birth to Cian's identical twin brother Declan B. and their sister Rowan M. on Jan. 2, 2020. Declan weighed 1 pound, 7.6 ounces, and Rowan came in at 1 pound, 1 ounce. The triplets recently celebrated their first birthdays.
For the DeShanes, 2019-20 has been a roller-coaster year, with a pregnancy announcement, a rare triplet birth, a global pandemic and more than $3 million in medical bills.
"You take it one day at a time," Kaylie said. "You look back later and you have no idea how you did it."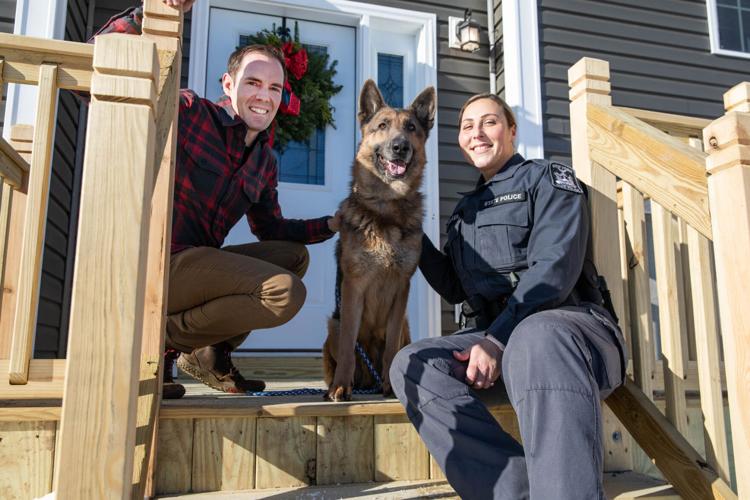 Only a few minutes went by and he heard the sound again, but this time it was clear that it was coming from the next unit over. Realizing it was a dog inside the locked unit, Mr. Staub said three cruisers responded when he called the police.
Officers cut the lock off and found Blue, the German Shepherd who would later be determined to be between 3 and 4 years old. Inside the unit, the lights were off and there was a large bowl of water, which seemed to be superfluous since dogs often times won't eat without water, and there was no food at the time.
Animal control would end up taking Blue, and his owner, Matthew I. Majestic, 21, of Fort Drum, was charged by state troopers with over-driving, torturing and injuring animals, as well as failure to provide proper sustenance, under the state Agriculture and Markets Law §353.
Mr. Staub, who found Blue that morning, continued to be in contact with animal control, telling them he and his wife would add Blue to their family. They just moved to the area and were looking at houses with large yards to hopefully add a German shepherd to their family of two additional smaller dogs — two Dachshunds.
Recently, the Staubs closed on their new house in Evans Mills and introduced Blue to his forever home two days later.
"His name was Blue, but we wanted to give him a different life," he said, "so, we changed his name to Jack."
Times reporters Chris Brock, Rachel Burt, Ellis Giacomelli, Ben Muir and Craig Fox contributed to this report.