POTSDAM — How do you feel about the Calming Cove?
The question, raised by Lawrence Avenue Elementary School teaching assistant Carey White, was posed to participating students in a school video promoting the Calming Cove, a place for kids to not just decompress, but to learn how to decompress from what can be the stresses of life and sometimes, just the day.
But they learn how to decompress under the guise of play, according to teaching assistant Carey White, who runs Calming Cove.
Mrs. White's motto is "a stressed brain can not learn."
"How do you feel about the Calming Cove?" Mrs. White asked the kids in her interview with them. "I like that there's a tent in it and to make me calm, I snuggle with the dinosaur and lay down," one little boy is heard saying.
But it was another child who, if you spend time with Mrs. White in the Calming Cove, gave the most apt description.
"I think it's a really nice place and it's beautiful and I like it."
On Wednesday, however, there was no guise of play, as the whole school was playing, all day, as part of Global Play Day. From the playground outside to the halls and classrooms, youngsters were participating in what Principal Jennifer Gray said was "unstructured play."
"Students play all day and the emphasis is bringing back more unstructured play for children," Mrs. Gray said. "We have some very simple rules: no electronics and to be kind, respectful, responsible and include other people."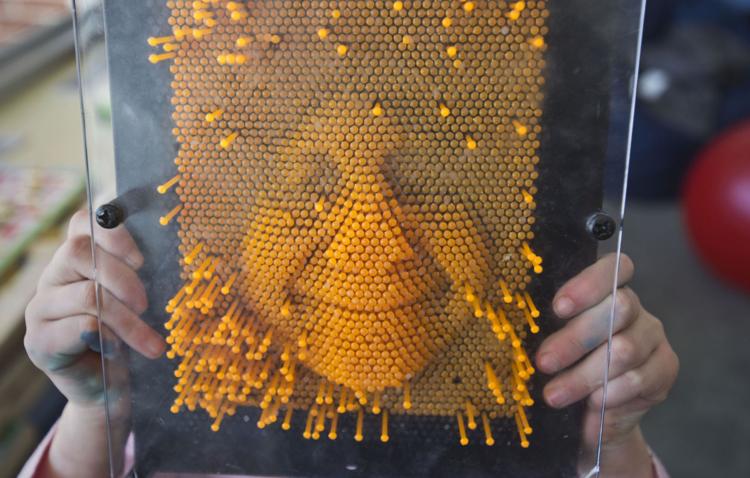 As she arrived at the Calming Cove room, Mrs. Gray said even that room was subjected to Global Play Day and sitting with Mrs. White was four first grade students who were part of her "lunch bunch."
One of those first-graders said she practiced different breathing techniques with Mrs. White.
"When I first came here, me and Mrs. White were working on some breaths," the first-grade girl said. "I take deep breaths and they make me feel better when I'm stressed out."
The Calming Cove was created in September and was inspired by a similar room at Heuvelton's elementary school, where Mrs. Gray said she visited with Principal Nicole LeBeau and learned how they used the room.
She took that and brought it back to Lawrence Avenue Elementary and, under Mrs. White, has seen positive results.
"It's a room designed for students who maybe need a minute, who live in trauma or have experienced a trauma or maybe is just experiencing a bad day," Mrs. Gray said. "It gives them a space to come, calm down and relax, so they are better able to focus and attend in the classroom. We have students who use it daily."
Mrs. White said depending on the day, "anywhere between 12 to 15 students come to the Calming Cove on a regular schedule and on any given day I might have one to three who are not on my schedule but need a minute."
She practices methods of mindfulness and breathing exercises, but each student is different, Mrs. White said, and it takes all kinds of ways to make the kids feel at ease.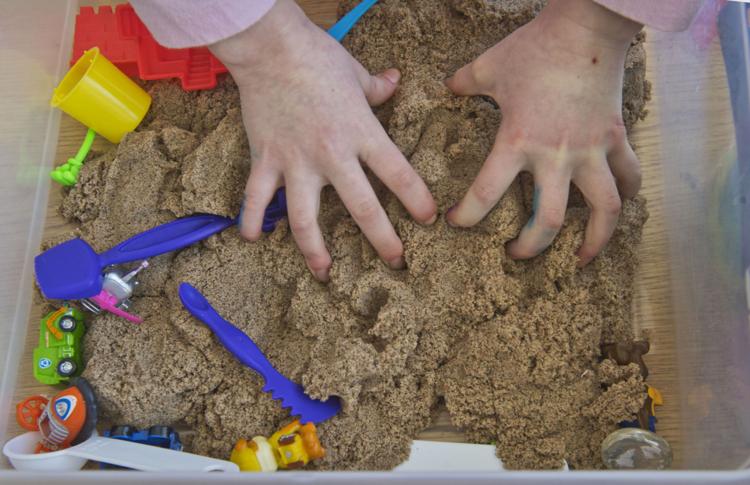 Students are referred to the Calming Cove through the school's Student Support Team and when they meet with the principal, the teachers and others involved in their education, they might decide the Calming Cove is a good place for them to take a break.
Some come as individuals, some benefit from the social aspect of coming as a small group.
"All of the kids need something a little bit different when they are here," she said. "And sometimes their teachers might have specific concerns, so we try to work that into the conversation, doing a lot of social and emotional learning and dealing with friends and being a good friend and making good choices and that kind of thing."
For some it is quiet, for others, it is energy emitting activities like play or exercises.
Mrs. White also works with the school's occupational therapist — who also works with many of the students that go to the Calming Cove — and she takes her mindfulness training out of the Calming Cove and into the classrooms.
"I do mindful Mondays in one of our kindergarten classes," she said. "It's a little bit different each day. So right now, when I go in we work on different breathing techniques that they might be able to use or things that they have on their own body so that they are not dependent on a tool when they are feeling angry. So we do something like that."
And like the first-grade girl who was practicing breathing techniques with her on Wednesday, Mrs. White said being able to see the progress in her little "friends" as she calls them is beyond satisfying.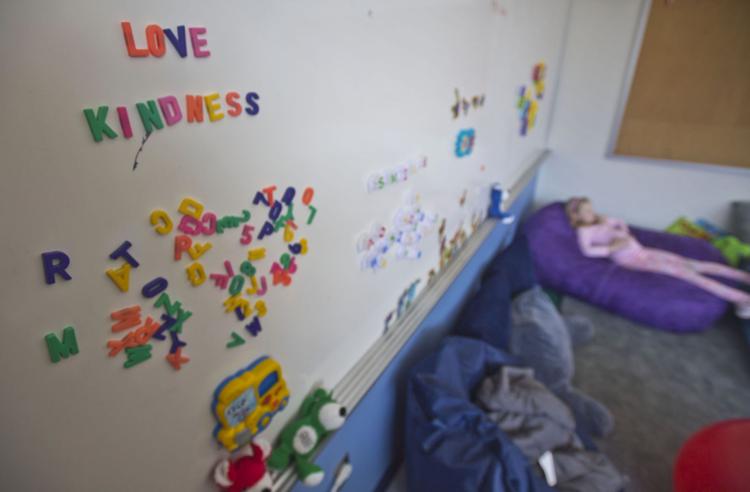 "She is really good at learning different breathing techniques and we talk about when to use them and then when she's even not with me, she picks what breathing technique she needs for how she's feeling and she's doing a really good with it,"she said.