CANTON — The centerpiece of a mid-week celebration at St. Catherine of Siena Academy was signed by state officials and plated beneath glass.
The school's charter, issued by the state Board of Regents on March 15, was unveiled Wednesday morning as parents and incoming students anticipate Siena's first year. But the charter represents a beginning that can't be described by two sheets of paper and a few signatures.
"It's so much more," parent Devon C. Sutton said.
Ms. Sutton, mom of two soon-to-be students and a Siena Academy Governing Board member, said school choice reflects the health and vibrancy of a community, that Canton's public and private options make the community better.
"Any one size isn't going to fit all," she said, "and it shouldn't."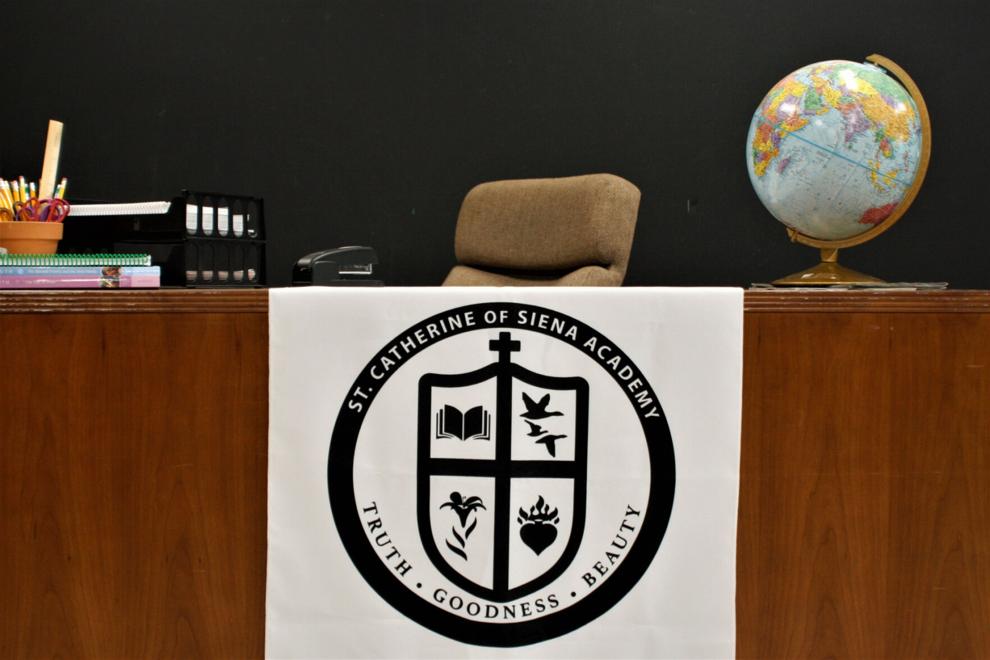 In addition to Canton Central School District, St. Lawrence-Lewis BOCES programs and home schooling, Canton options include Little River Community School and Deep Root Center, both for K-12 students, and now Siena Academy for kindergarten through fourth grade.
The University of the State of New York has granted charters and certificates to libraries, museums, historical societies, P-12 schools and colleges for nearly 250 years through the Board of Regents, now comprised of 17 members — 13 based on the state's judicial districts and four members at large. Several learning institutions have been approved for charter renewals and amendments this year, but Siena Academy is one of only six P-12 schools to be newly chartered by USNY since January, according to the board's monthly records.
A collection of priests, public school educators, area parishioners and parents of future students have worked through the ongoing COVID-19 health crisis to raise funds and form Siena and its Governing Board. The three-year provisional charter was placed this week at the head of the Siena classroom, located inside the former St. Mary's School on Powers Street. Siena is operating independently from the adjacent St. Mary's Church and the Roman Catholic Diocese of Ogdensburg.
Following the 2020 closure of St. Mary's School — after 90 years — the school building became a parish center, where, for instance, religious education classes are held. Siena is renting one classroom inside the center, and may rent additional rooms as enrollment grows.
Governing Board member Liesl Schoenberger Doty has two young children she plans to enroll at Siena as kindergartners when they are old enough. She stood with her 3-year-old son Pekka, the Finnish Peter, and described what she's feeling as the school's opening nears: "a tremendous amount of hope."
Siena is a member of the Institute for Catholic Liberal Education, which frames the Governing Board's mission for the school: "to support parents as they form their children in wisdom and virtue through a rigorous liberal arts and sciences education in the Catholic tradition."
Beverly L. Ouderkirk traveled from Morristown to present the charter as regent for the 4th Judicial District, covering 11 counties from Northern New York south to Schenectady.
"The greatest thing that is happening here today, whether you're totally conscious of it or not, is the commitment a small group, maybe 25 or so, has made to something they value," Ms. Ouderkirk said presenting the charter. "I'm not a practicing Catholic, but I was very interested to hear how things fit together, how they didn't, how you've grown."
Across 60 years in education, Ms. Ouderkirk taught in elementary and special education classrooms and held administrative roles in several school districts, including Gouverneur Central as elementary principal and deputy superintendent, and Morristown Central as superintendent.
Given New York State Education Department requirements and the challenge of meeting them during a pandemic, Ms. Ouderkirk said she felt especially compelled to commend the Governing Board "for caring enough to do what it's taken to get to this stage."
Ms. Ouderkirk was joined by state Sen. Patricia A. Ritchie, R-Heuvelton, village Mayor Michael E. Dalton, town Supervisor Mary Ann Ashley, Little River Community School Director Steven A. Molnar, Canton Central Superintendent Ronald P. Burke and St. Mary's pastor Father Bryan D. Stitt. Siena's leaders and students stood among them.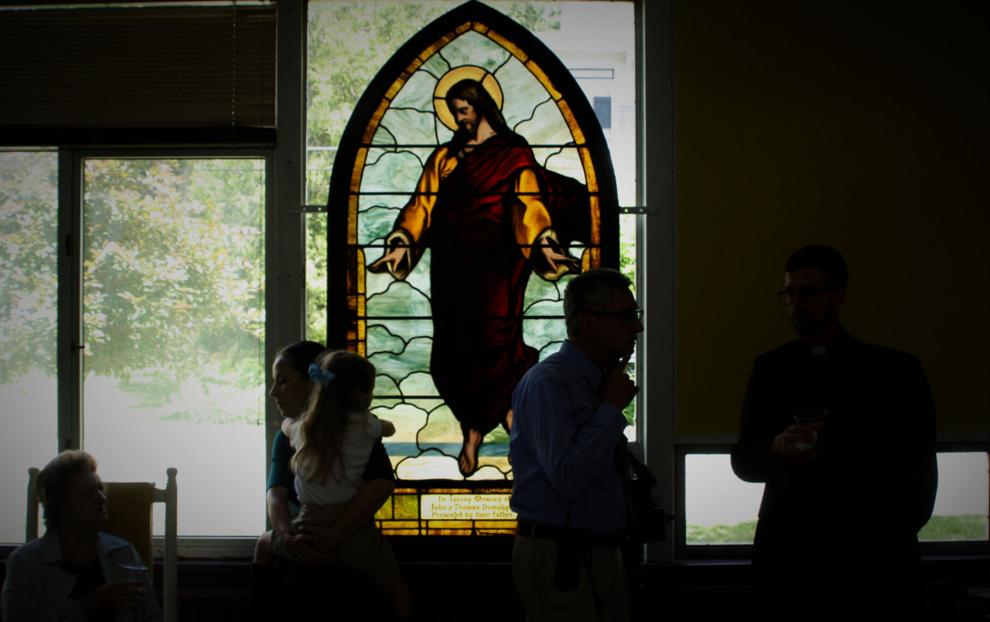 Gianna Alguire is starting fourth grade in the fall after spending her third-grade year learning from home. She was one of the 52 students honored in a final graduation ceremony at St. Mary's last June. Miss Alguire said she most enjoys math and is eager to be in a classroom with friends again.
"It feels good to be in my old school," she said.
Siena enrollment is still open, though space is filling quickly. Ms. Sutton said she estimates between 15 and 25 students will start this year, with growth expected over the next few years. Fifth grade may be added in 2022, as students progress.
The Governing Board is considering renting a second classroom for the fall, depending on enrollment and whether a second teacher can be secured. A final decision should be reached later this summer.
Busing to and from the Powers Street location is available. Tuition information and registration forms are viewable at sienaacademy.org.