CAPE VINCENT — Shortly after the passing of longtime Principal Michael F. Bashaw Sr. in June of 2016, a petition was circulated to rename a school he'd had such a profound impact on.
Requests kept coming, and on Thursday morning, a dedication ceremony was held for the newly renamed Bashaw Elementary School — formerly Cape Vincent Elementary — allowing Mr. Bashaw's legacy to continue at the school for years to come.
Students filed into their seats outside the school wearing new blue-and-gold Bashaw Elementary School T-shirts. Opening remarks were made by Principal Chelsea Nohle.
"From what I know of Mr. Bashaw Sr., he was a student-centered person before it was a fad or a buzzword in education," she said. "In developing the ceremony, we wanted to make sure to honor all of the hard work that he put into putting his students first."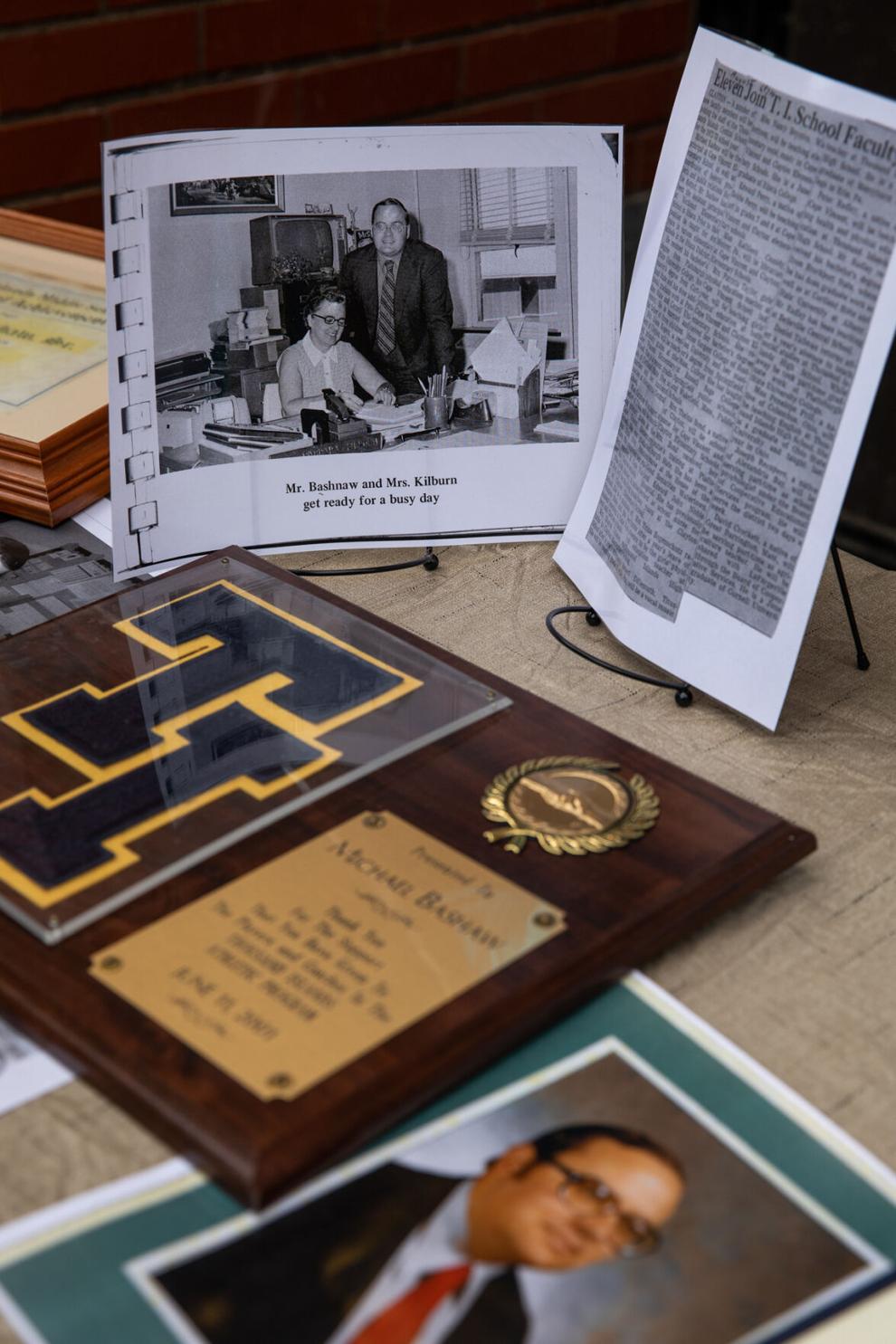 Those who organized the ceremony decided the best way to honor Mr. Bashaw would be to have the ceremony primarily led by the building's young students. It featured a welcome from fifth graders, the Pledge of Allegiance led by first graders, an overview of Mr. Bashaw's service by fourth graders and a message from second graders following the unveiling of a memorial plaque: "Welcome to Bashaw Elementary, it's a great day to be a Viking!"
Remarks on behalf of the Thousand Islands Central School District came from Board of Education President Erik Swenson, who noted that it takes a village to raise a child and that Mr. Bashaw believed in that approach. Mr. Swenson said he thinks the staff, students and community do a great job of carrying on Mr. Bashaw's legacy.
Mr. Bashaw was a 1961 graduate of Madrid-Waddington Central School and received his bachelor's degree in elementary education from SUNY Plattsburgh. He taught fifth and sixth grades in the Ithaca City School District before becoming vice principal, then acting principal at the city's Northeast Elementary School. He then moved with his family to Cape Vincent and became principal of Cape Vincent Elementary School.
From 1972 until 2000, he served the majority of his years as Cape Vincent and Thousand Islands Middle School principal. For several years after his retirement, he was a member of the Thousand Islands Board of Education.
With his wife, children and many other family members in attendance Thursday, Superintendent Michael F. Bashaw Jr. addressed the crowd and gave a speech about his father.
"My dad loved teaching and learning, and anyone who knew him knew of this passion," he said. "Reading the school records, I know now how he struggled in his efforts to develop an innovative elementary school from what had been a K-12 school. He was constantly reading and researching new methods of teaching and would always support teachers in their efforts to try new methods."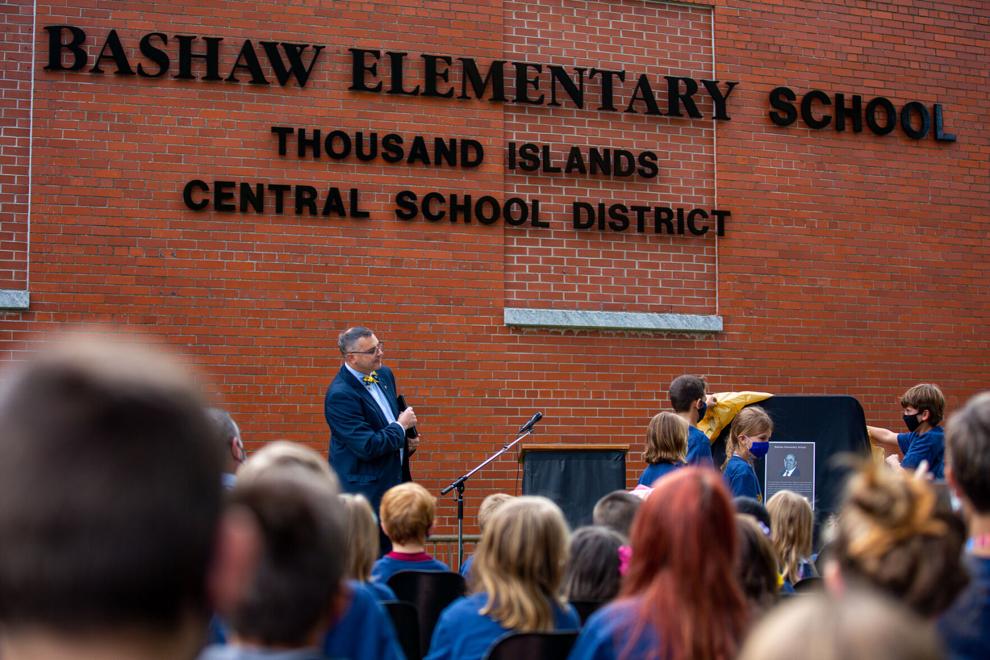 He recalled how his father found creative ways to pay for field trips for kids, or found ways for children to have a bicycle or a fishing pole, how he felt those were just as important as textbooks in a classroom. He told the crowd that during his father's career in Cape Vincent, he ordered second-run movies to show the entire school in the gym since he knew many students wouldn't have the opportunity to see a movie in a movie theater.
While officially declaring that Cape Vincent Elementary School be forevermore known as Bashaw Elementary in honor of his father, Mr. Bashaw Jr. was momentarily overcome with emotion, later saying that the day was not easy for him, though incredibly important.
"To see the kids participating, he would have loved that part; the actual renaming itself he might have been a little bit uncomfortable with," he said. "It's a testament to the power of one person in a small community."