REDWOOD — A program providing an independent environment for children and their families to explore and to learn about nature has been a hit this summer at the Indian River Lakes Conservancy.
Staff and volunteers had to tweak their in-person youth education programs this summer due to pandemic-mandated social distancing.
"We started planning in March when everything was shut down to make sure we had a backup plan," said Heidi Sourwine, IRLC program coordinator. "A lot of our work has been through volunteers. For our Kids Camp, we were thinking, 'What's a good way to put something together that we can still involve our volunteers?' It was nice to have that personal touch."
Staff and volunteers came up with "Adventure Kits," distributed free to participants.
Seventy of the kits were distributed in July at the children's "camp" at the IRLC's Redwood Hill Preserve, 44010 Stine Road, Redwood. The conservancy has expanded its education programs this summer by hosting a children's nature camp at its Baker Woods Preserve, 4090 Factory Road, Natural Bridge.
The IRLC, founded in 1998, has three preserves. Its Grand Lakes Reserve is at 45701 Burns Road, Redwood. The preserves, pre-pandemic, hosted a rapidly growing array of public events and educational programs.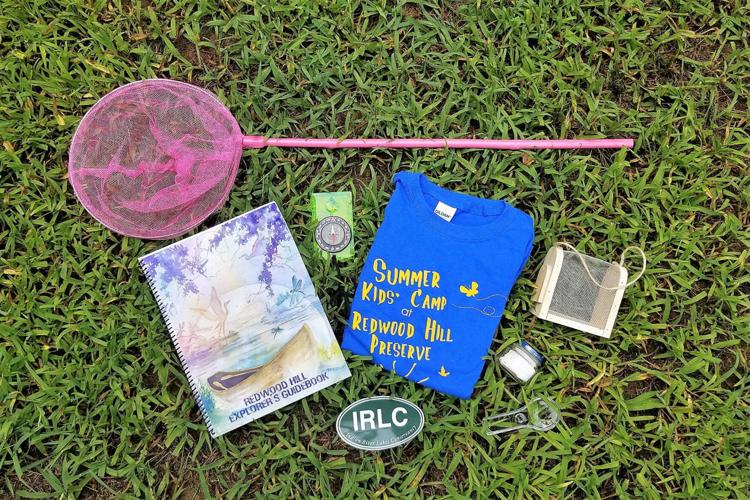 The youth education programming at IRLC kicked off in 2018 with a children's camp at Redwood Hill. A grant from the Land Trust Alliance for community outreach and engagement through education helped to launch the camp, which attracted about 45 children.
"That sort of got us off the ground," said James ("Wylie") Huffman, IRLC executive director.
In past years, the conservancy's camps consisted of three hours of learning and exploring, with no food served.
"Kids do some nature crafts, but it's mainly focused on improving our water quality and things that humans can do to make sure our water quality remains healthy and good for aquatic species," Mr. Huffman said.
The camps also focus on the importance of conservation and land protection and educating about the threats of evasive species.
But this year, due to the pandemic, the Adventure Kits were created for children and their families to go exploring on their own. The IRLC education committee worked with volunteers to developing kit activities. An explorer's guidebook is the main ingredient in each kit. The kits for Redwood Hill and Baker Woods are specific for those locations. The kits educate children on topics ranging from glacial activity to habitats and ecosystems. There's also maps, insect nets, guidebooks, compasses and magnifying glasses. A bag of plaster ingredients allows children to make imprints of fossils.
"The nice thing is that families can do it," Mr. Huffman said. "They can break it up — do it all in one day or over a period of three days. It's up to their own pace and they can distance from any crowds."
Thanks to sponsors and grants, the kits have been distributed free of charge.
Sarah Massa, Theresa, is familiar with the Redwood Hill Preserve and often visits with her children, but this was her first year to be involved in an IRLC camp. Her children, ages 6, 4 and 14 months, enjoyed the Adventure Kits, she said.
"It fits in perfectly with out at-home learning with school, to keep summer learning fun and different," Ms. Massa said. "It can be hard to keep them wanting to learn, and this definitely helps."
The kits for Redwood Hill Preserve were mainly funded by four sponsors, Mr. Huffman said: Theresa Rotary Club, Theresa Progress Group, JK's Road House in Redwood and Uncle Sam Boat Tours.
Adventure Kits for Baker Woods are scheduled to be distributed on Tuesday. Signups are required, and when Mr. Huffman was interviewed in late July, the supply of the 60 kits was nearly exhausted.
"I feel if we had 200 or 300 kits, we would be able to get rid of all of them," Ms. Sourwine said.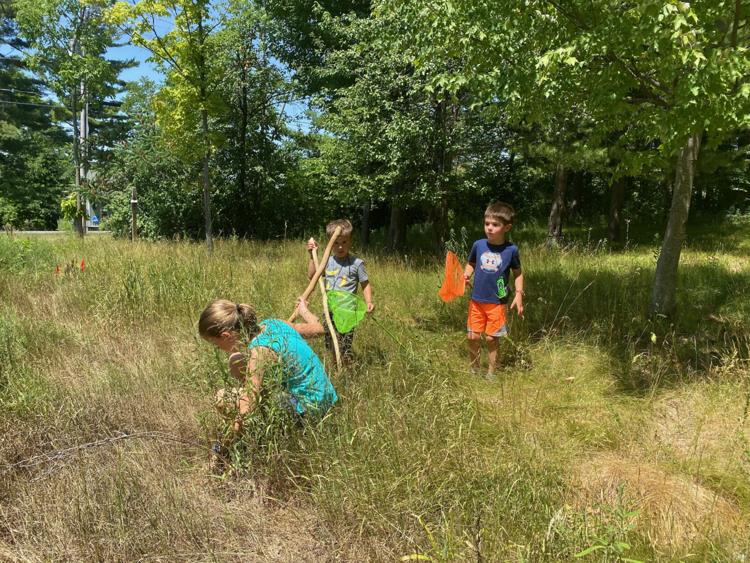 The IRLC received grants from the North Country Spouses Club and another this summer from the Northern New York Community Foundation's Philanthropy Council to help fund the Baker Woods Adventure Kits.
"It's due to these organizations and foundations that has enabled our camps to endure this year," Mr. Huffman said. "Otherwise, we would have had a challenge with the cost."
The programs for young children at IRLC are designed to tie in with its Project WHIRL — protectors of Water and Habitat on the Indian River Lakes — for older students, ages 13 and up.
Students in Project WHIRL study the entire Indian River Lakes watershed. This year, its participants explored an area from the headwaters of the Indian River near Natural Bridge to where the river meets the Oswegatchie River near Ogdensburg.
"As IRLC grows, we could have a child involved from the age of 3 with our summer programming and kids' camp to age 12, come back to that camp as a group leader and then go into our high school program as a watershed steward and hopefully they'll come back as interns as they go to college in the environmental field," Mr. Huffman said.
Officials at IRLC have learned their own lesson in relation to the distribution of their Adventure Kits this summer. It's a program that may be worthy of continuing, post-pandemic.
"A lot of the adjustments we've made this year was due to social distancing,' Mr. Huffman said. "In the future when we move back to a more normal world, we may keep some of these options available."
"Not everybody can take three days out of the summer," Ms. Sourwine said. "Parents are working and they need to be able to work around their schedule. So having something they can take out with their families and do at their own leisure is beneficial.''