WATERTOWN — Nearly six years after Haley J. Recor was first targeted, her mother anguishes over the certainty that her daughter is still caught up in the world of human and sex trafficking.
After moving back to Watertown from Texas with her family in 2015, then 15-year-old Haley was targeted by a friend's older sister at Watertown High School. Rather than bullying Haley, the older girl — a recruiter or groomer — pretended to befriend her, gaining her trust and introducing her to a life she never could have expected for herself.
Now 21, Haley is unable to leave her trafficker — a man who pretends to love her, but uses and abuses her constantly, her mother says. She's sought help in the past, but continues to find her way back to the life she's known for so long, not yet fully able to leave him behind and break free from the emotional hold he has on her.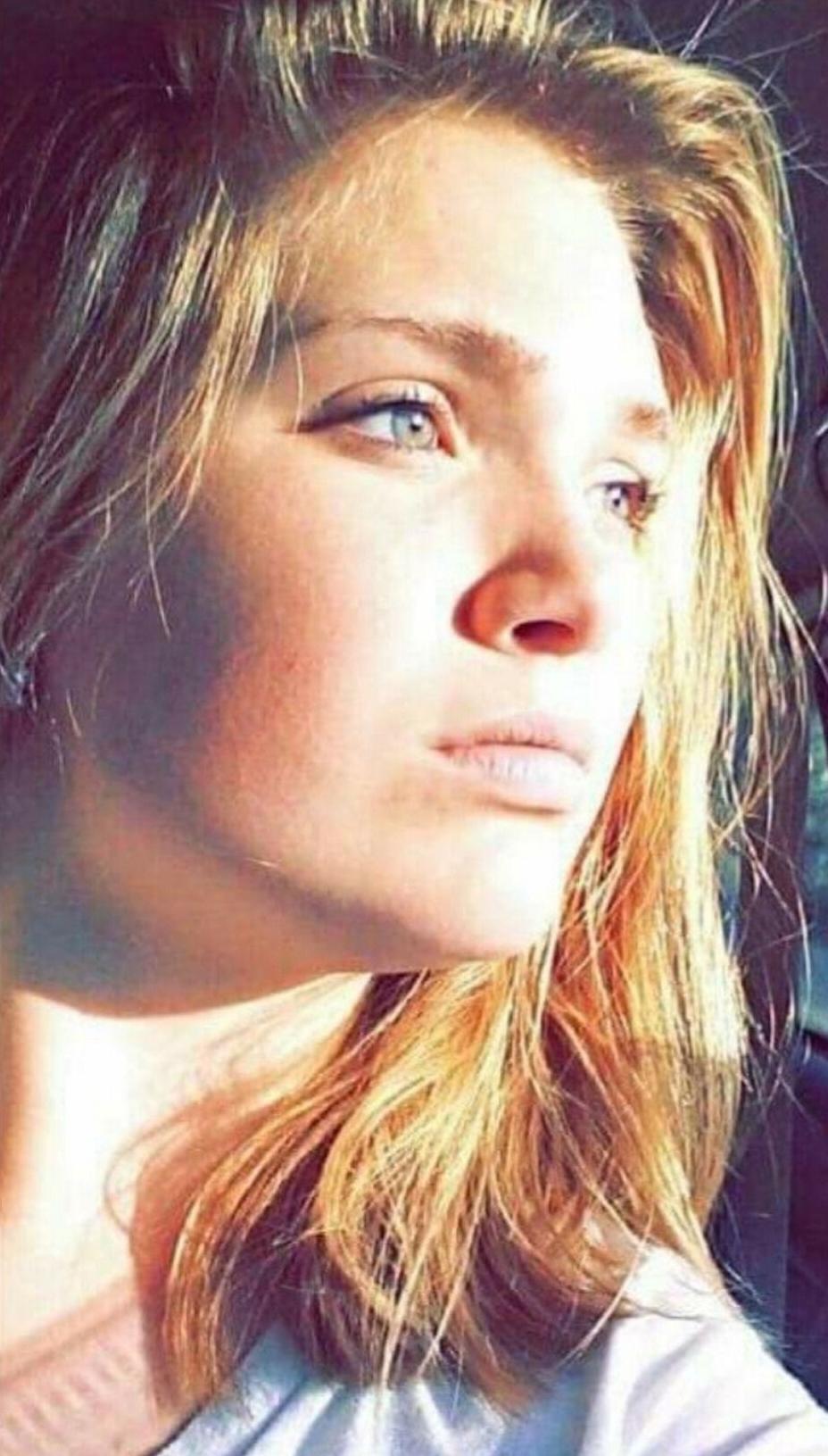 DHS reports that every year, millions of men, women and children are trafficked across the world. Traffickers might use violence, manipulation or false promises of well-paying jobs or romantic relationships to lure victims into trafficking situations, according to the DHS.
Haley's mother, Victoria J. Recor, has dealt with the reality of what has happened, and continues to happen, to her daughter. She's spent the last six years training and educating herself and others about human trafficking. Her hope is that members of the community will take advantage of trainings offered and educate themselves on what to look out for and how to get help to those who need it.
With the ongoing COVID-19 pandemic continuing to make it difficult to spread awareness of any kind by canceling events or restricting the number of people who can gather in one space, Victoria has decided to take to the streets.
On Saturday — because this month is National Slavery and Human Trafficking Prevention Month — she will be spreading her message to those who will listen in Public Square beginning at 1 p.m. She is encouraging participants to make and bring signs for the event.
The statistics, how to help
Victoria said human trafficking isn't thought of as a sizeable concern by those who live in the north country, but it happens often — red flags and warning signs are going unnoticed due to a lack of education. She said she hopes to eventually change that in the area.
"At first we didn't really recognize what was going on in the community," Victoria said. "I've lived in bigger cities and I've heard of trafficking, I just didn't think it was going to ever happen to me or happen here of all places — but it is definitely going on here."
According to the National Human Trafficking Hotline, New York ranked fourth in the United States — behind Florida, Texas and California — for the number of human trafficking cases reported in 2019. New York saw 454 cases reported to the hotline in 2019, with 312 of them relating to sex trafficking. Females accounted for 371 victims and males 49. Gender minorities accounted for eight of the reported cases.
Nationwide, 11,500 human trafficking cases were reported in the U.S. in 2019, and 48,326 contacts were made to the hotline. Of the 11,500 cases, 8,248 were specifically related to sex trafficking. Updated numbers for 2020 have not yet been made available.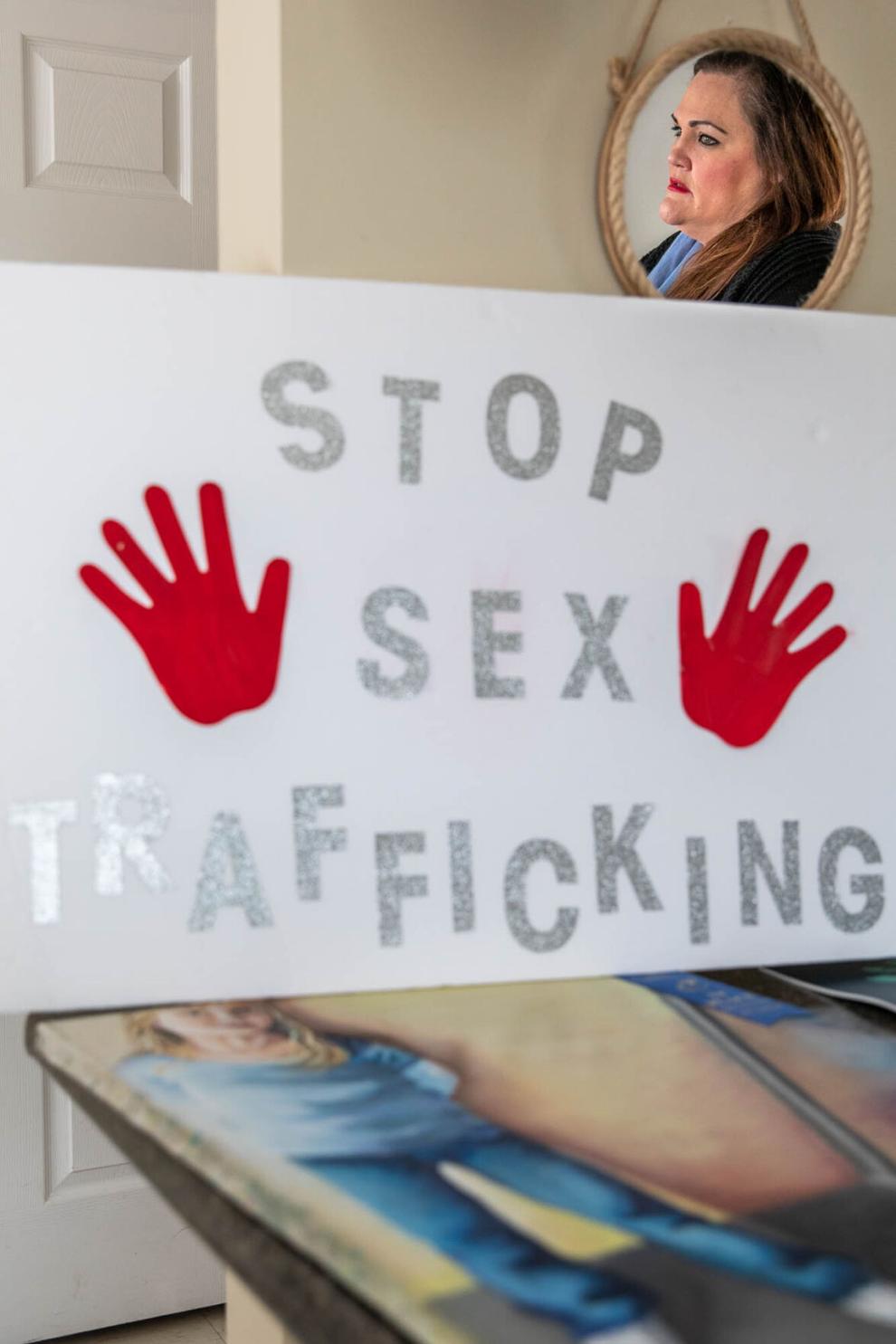 Kiley A. Hilyer, lead advocate with the Victims Assistance Center of Jefferson County and coordinator of its Safe Harbour program through the Child Advocacy Center, has been with the center for nine years and holds a national credential with a specialty in human trafficking. The Safe Harbour Program provides case coordination and advocacy for youths who have been the subject of commercial sexual exploitation. Survivors have access to services including medical care, mental health counseling, financial assistance, emergency shelter and other basic living and safety needs. The program also provides community education and conducts public awareness campaigns on the issue.
One such public awareness campaign the VAC has been part of is the Red Sand Project — an art installation developed by Molly Gochman — where red sand is placed in the cracks of sidewalks or other locations to symbolize the people who have fallen through the cracks and fallen victim to human trafficking.
To curb trafficking in Jefferson County, training about what to look for and things to do is given to both youths and adults through VAC programs for anyone who wishes to learn. People under 24 may attend a free training called "I am Little Red," which is a free hour-long online course. For adults, it's called "Closing the Gap."
Online training is available for adults, too. They learn about what to look for, how to responsibly react to it and how to report it.
Misconceptions, what to look for 
Kiley said the number of trafficking victims in the tri-county area is higher than was expected when the program first started. Rather than two to three over the course of a year, cases range from 10 to 15. These are known cases in which victims have either sought help from the center or been referred. Many victims do not come forward for fear of judgement, she said.
In 2019, 58% of all trafficking cases came from New York City, 30% from upstate New York — a higher number than Kiley was expecting — and 12% from the metro area, including Orange, Westchester and Nassau counties.
"For a rural area far from New York City, the numbers are high," Kiley said. "If you take 15 (cases) of 491 in little Jefferson County, that's a huge number."
But those are just the reported cases.
"We know victims of human trafficking, especially sex trafficking, who don't know how to get out," she said. "They'll never report or it's delayed reporting."
Kiley said a common misconception about human trafficking is if there's a zip tie placed on a car, that person is being targeted by a trafficker. While those things do happen, she said, it's a rarity.
"The misinformation causes people to not look where they need to look," she said.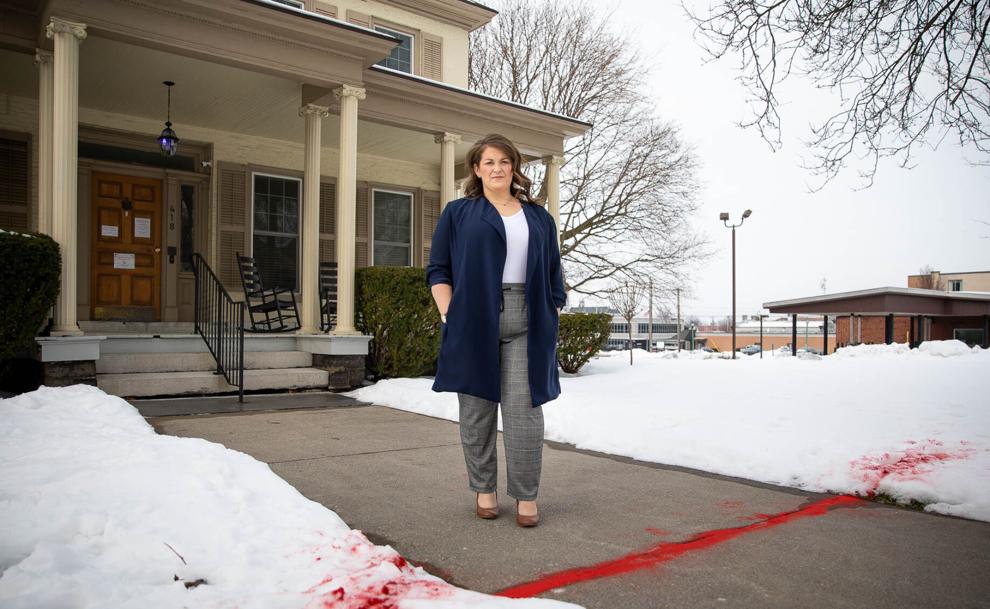 It's more common, more casual than that, she said. It's someone trying to be a boyfriend or girlfriend, or even trying to be your friend. She said it's usually a person known to the target.
"Because people are looking for zip ties on their cars and looking for the creepy man in the Target parking lot, they're not paying attention to the soccer coach next to them," she said.
There are many red flags to look out for when it comes to trafficked youths.
It could be anything, from unexplained injuries, goods or services they can't afford, excessive amounts of cash, carrying multiple hotel keys, to having to check with someone before they go anywhere or do anything. People should look out for those lying about their age or false identifications, any inconsistencies in their stories.
Then there are the signs that aren't as visible, the trauma symptoms: anxiety, depression, suicidal thoughts and panic attacks.
Sometimes a lack of emotion or a flat effect can be an indicator, as well. Kiley thinks this is where the community has a hard time connecting with trafficked youths. Victims, she said, seem as though they want to be in the trafficking situation — it makes community members or law enforcement resistant or frustrated to help them, she said.
Parents should watch for things such as who their children are speaking to and spending time with, or if they're getting new items from somewhere or have lots of cash in their pockets.
Sneaking out or running away top the list of warning signs, but Victoria urges parents to pay attention to anything they know is out of the norm for their children.
'Caught up in the wrong crowd'
When her daughter was first trafficked, Victoria remembers feeling numb, blaming herself as if the situation was entirely her fault.
"I couldn't come out of this depression, just feeling guilty, like what could I have done differently?" she said.
Haley's trafficker is what's known as a "Romeo" trafficker — someone acting like a boyfriend in order to exploit her.
Because there are many different types of traffickers and many have connections with others, those who are trafficked can be bought and sold from one trafficker to another, or "loaned out" to be utilized by different people, then returned to their traffickers.
With one of her traffickers, Haley took part in an organized crime and served time in jail for it. She has a child with another, though the man who fathered the child is unknown.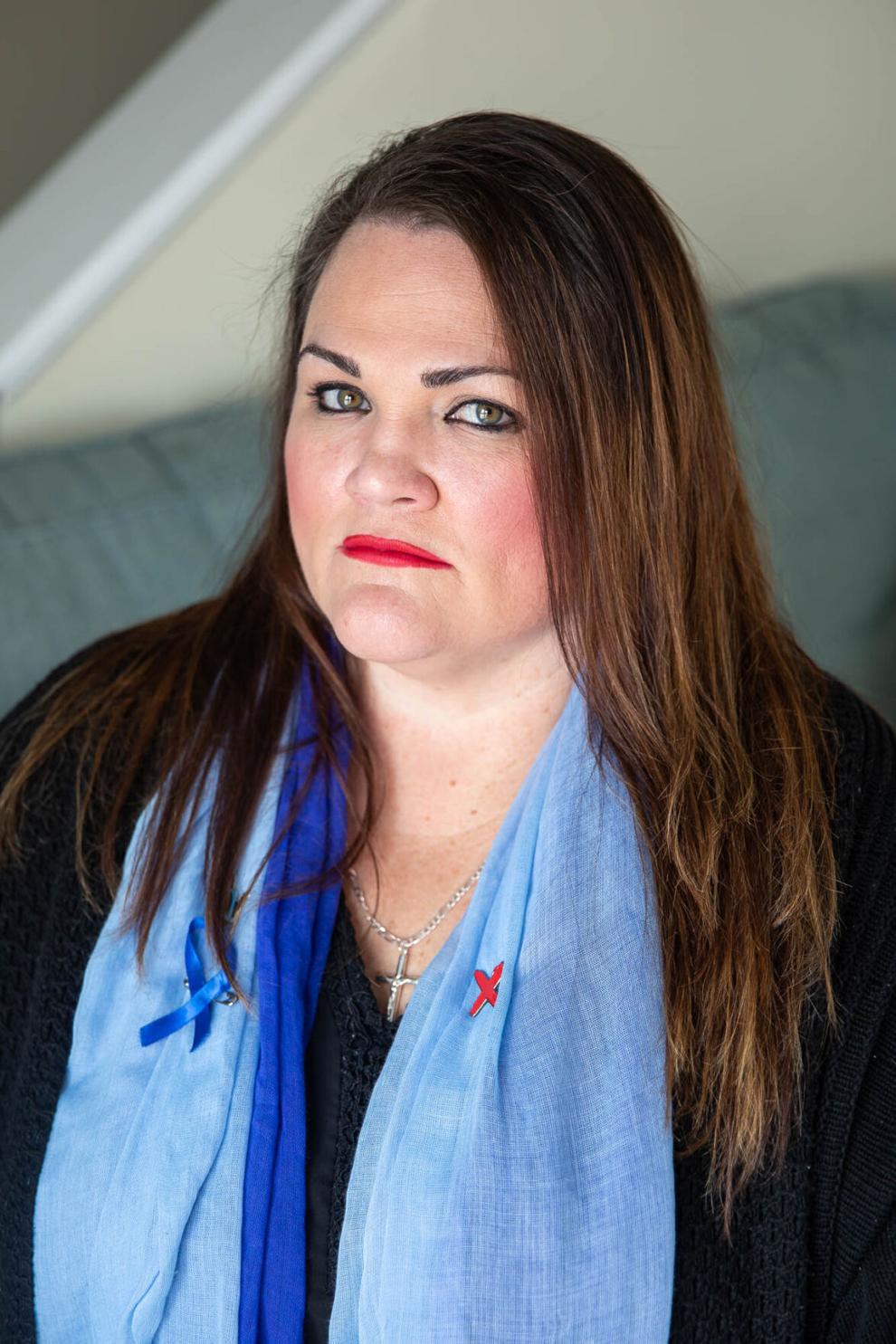 Because Haley has been trafficked to so many different people, her mother has caught her in different states and towns throughout the years. Victoria has spent so many nights not knowing the whereabouts of her daughter, or if she was OK.
"I've been dealing with this for so long," she said. "It's so heartbreaking because you just want to jump in her body and take over, but you can't."
Though unable to leave the life behind quite yet, Haley recognizes on some level what's happened to her and hopes to one day speak in schools about it to raise awareness as a survivor of human trafficking, according to her mother.
Victoria knows it's going to take a while before Haley can truly come out of the life. For the time being, she just works with her daughter and keeps an open door so she will have a safe place to go.
"If you met my daughter, you would look at her and think, 'There's no way,'" Victoria said of the life her daughter has been living the past few years. "She's a vibrant, smiley, fun person. She's loving and she's smart, too, education-wise. She just got caught up in the wrong crowd."
Victoria hopes other parents and children will not have to go through what she and Haley have been through. She thinks everyone should get the training from VAC and take advantage of the educational opportunity. By everyone, she means everyone — from food delivery people and librarians to cable workers and dentists.
Victoria said she believes that if a community gets involved in all these different businesses, they can combat trafficking. That's her goal, she said.
"I wish I could save them all, but if I could save one person and save a parent from experiencing what I've gone through and the heartache — it's gonna be a lifetime of healing," she said. "It's not like she's just gonna walk out of this and be OK, I'm going to forever have to help her heal."
National Human Trafficking Resource Center 24/7 Hotline: 1-888-373-7888
Text "Help" to BeFree at 233733
National Center for Missing and Exploited Children: 1-800-843-5678
Survivors Hotline: 1-888-261-3665
Department of Homeland Security Tip Line: 1-888-347-2423