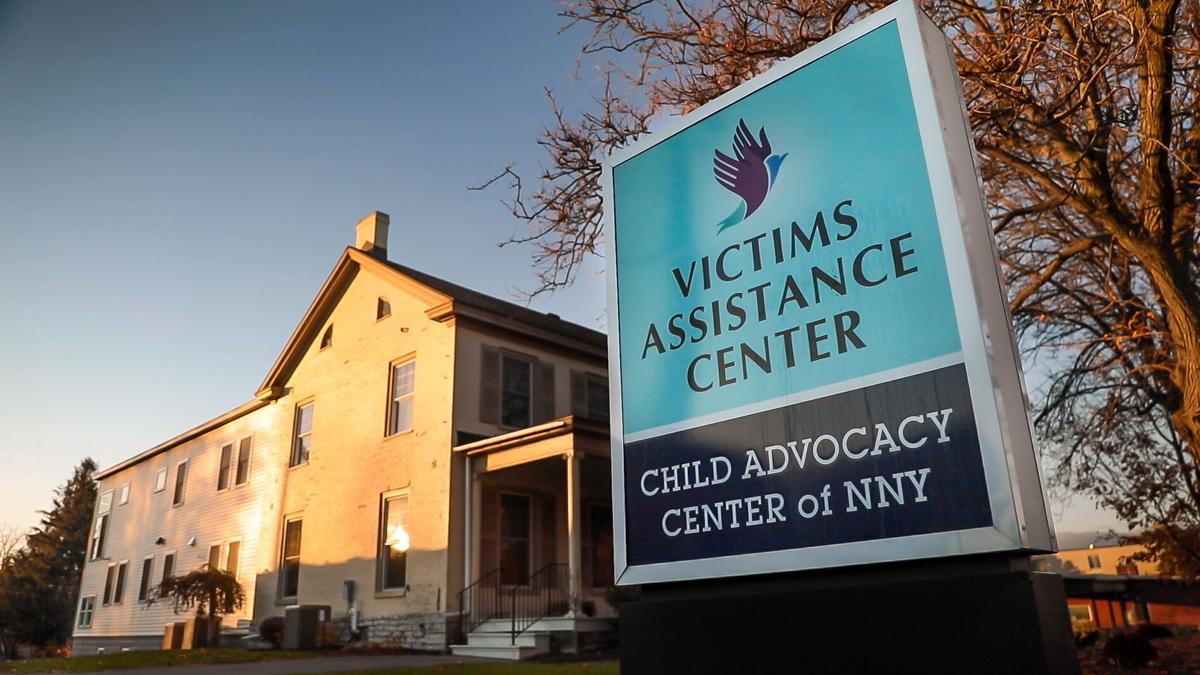 EDITOR'S NOTE: This article contains descriptions of domestic violence, abuse, suicidal ideation, suicide attempt, mental illness and drug addiction. 
This story is the first in a four-part series. While this project is meant to be a resource for those affected by abuse and violence, the various coordinated community initiatives from the Victims Assistance Center should be recognized by victims' service and law enforcement agencies as models for effective response and prevention of crime. Victims Assistance Center hotline can be reached at 315-782-1855, and the National Domestic Violence hotline can be reached at 1-800-799-7233.
WATERTOWN — Michelle Littler's life was happily ordinary.
Content in her relationship, Michelle, a Watertown native who later moved to Pennsylvania in 1999, was set to walk down the aisle in six months. Excelling in her career, she was up for a promotion to be head of the department of art and design at the Erie Institute of Technology. Everything was on track. She had no complaints.
"Life took a weird turn," Michelle said. "What I had planned for my life was going to be completely different than what ended up happening."
On Sept. 15, 2016, at her home in Erie, Penn., Michelle was assaulted by her then-fiancé, an attack that lasted some three hours, ending only when she locked herself in the bathroom with his phone and called 911. Nearly lifeless due to a crushed windpipe and extensive injuries to 85% of her body, first responders arrived and she was treated by EMTs, at one point requiring a defibrillator to regain a pulse. She was then rushed to the hospital.
The one question she remembers a police officer asking her was, "What did you do to make him angry?"
Michelle's assailant was later charged with misdemeanor harassment of a subject with physical contact in connection with the incident, to which he pleaded guilty and paid a $300 fine.
Never having considered their relationship abusive, Michelle could only guess the attack was a result of alcohol, drugs or simply a mental snap. She later found out he destroyed her phone and cut the brakes to her car, suggesting to her the assault was premeditated.
As Michelle was recovering in the hospital, the assailant drained their shared finances, including her entire 401(k), and now without a job or insurance, she had no way to pay mounting medical bills.
"You have to figure it out as you go, which you aren't mentally capable of doing and you shouldn't have to," Michelle said. "All the services that could get you at least expedited faster in healing — you don't know where to go.
"I mean, here we are four years out and I'm still dealing with the physical ramification," she added.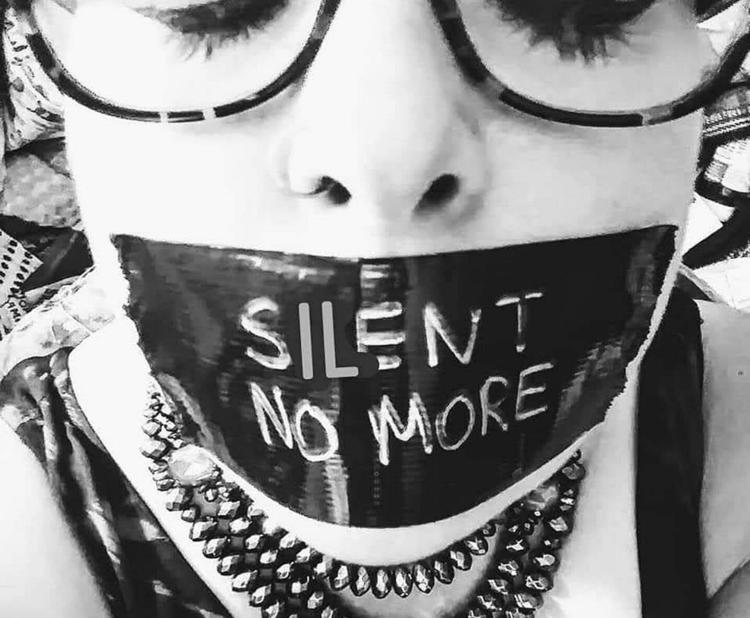 Response to domestic violence varies from one community to the next, but since survivors are often left to pick up the pieces of a shattered reality, access to resources to regain financial, physical and emotional stability can mean the difference between moving forward or returning to abuse. 
Domestic violence and victimization was deemed a crisis long ago, as incidents continue to climb. But consequences of the COVID-19 pandemic — such as stay-at-home orders, financial stressors and lack of social interaction — have exacerbated the threat of abuse and violence to those shuttered in their homes.
One north country organization is working to change this.
While there may be no predicted timeline as a survivor embarks on their recovery, victims in the tri-county area should know they have people already in their corner if they should ever need help — a team of individuals dedicated to rebuilding their community.
"I think there would just be a less of a chance that you're going to fall through the cracks," Michelle said of the agency's Immediate Response Team, which she said would have helped in her situation. "There is a women's services in Erie that helps you do the protection from abuse order, however, they don't help with therapists, medication, physical therapy, specialists — anything like that."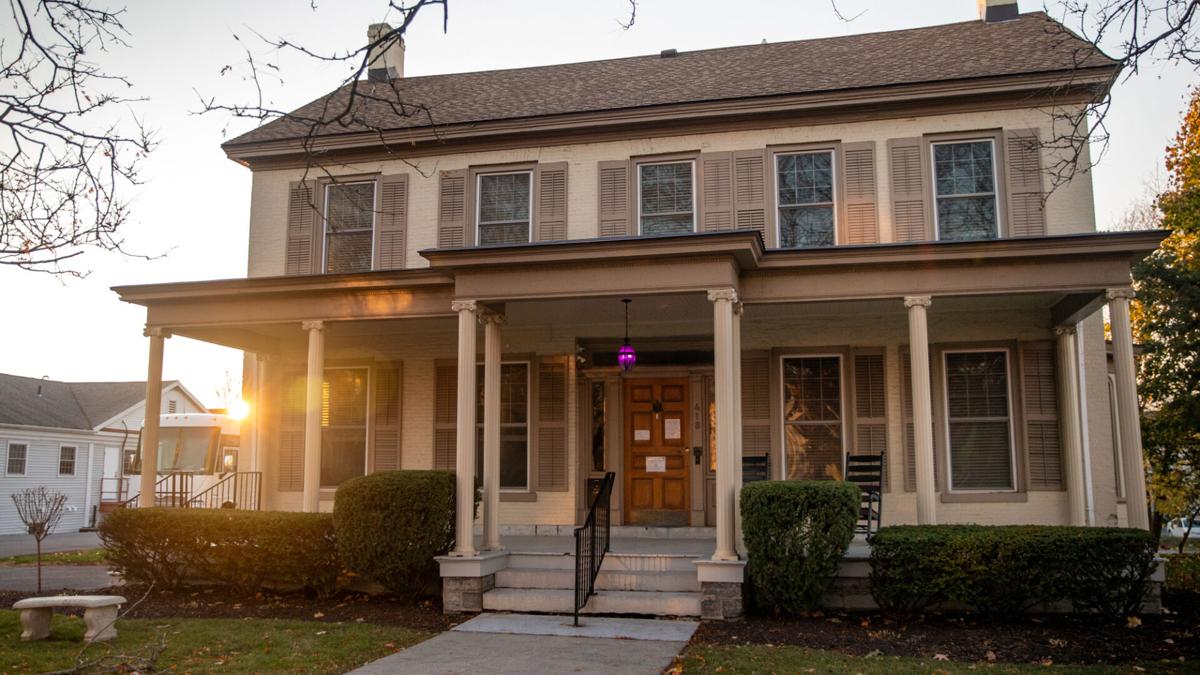 'It's still a scary time for people'
A beacon in the north country for more than 40 years, the Victims Assistance Center, or VAC, 418 Washington St., has continually adapted services to meet the evolving needs of communities in the tri-county area, remaining steadfast in their mission to support and empower victims of crime.
As the VAC began adapting their procedures and operations in March, there was no doubt their services would still be needed. But unfamiliar circumstances led to more questions than answers about how a global pandemic would affect a victim's ability to receive the help they need.
Endless variables and irregularities over the months have made it difficult for the agency to determine trends of domestic violence, abuse and victimization as a whole, according to VAC Executive Director Jill Parker, but the growing need for help became apparent when looking at the year's call logs.
During the early months of the pandemic, all calls were directed to a single person, Amy Contryman, VAC's shelter director. She would patch callers through to staff members working from home. She said they would receive 20 to 30 calls a day, as compared to the typical five to 10. She was on the phone from the time she walked in the door — 8 a.m. — until the time she left at 4 p.m.
"Sometimes it was somebody that just wanted somebody to talk to with everything going on, or if we knew any resources out there that could help them during COVID," she said of the phone calls received.
Regardless of the challenges COVID-19 continues to bring, VAC's innovation in victim outreach prior to the pandemic meant they could better serve victims who were stranded at home.
Lack of financial stability, lack of support from friends and family, and lack of reliable transportation — these are just a few reasons one may not be able to escape an abuser.
In 1999, VAC, known then as the Women's Center, saw how the initial response to scenes of domestic violence could play a crucial role in breaking the cycle of abuse by reaching victims at that critical moment. This established the Immediate Response Team, or IRT.
"We discovered that there was a need for more first contact with victims," said Devin Duffy, VAC's direct service coordinator. "(We) decided it would be beneficial to go out with law enforcement and see them in the moment when that's happening and be able to provide that information."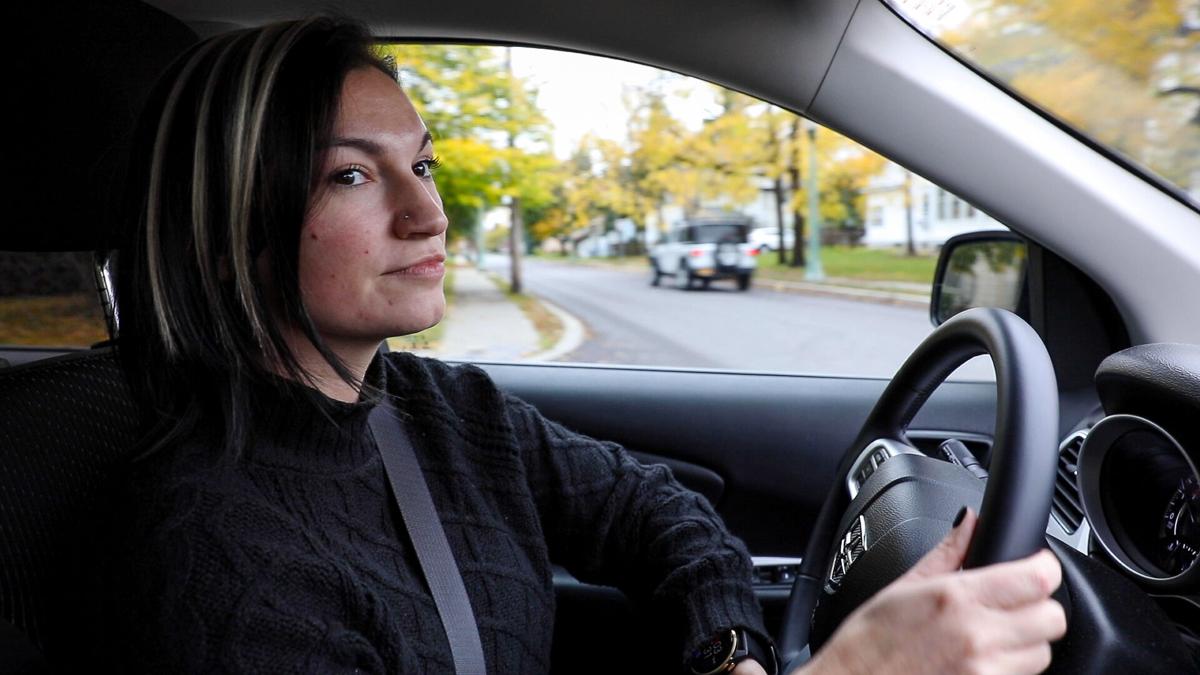 The time of escape or intervention is often the most dangerous for a victim due to potential retaliation by their abuser, according to the National Coalition Against Domestic Violence. First responders arriving on scene, quelling an incident, then walking away can easily leave victims in a more dangerous position than before.
Utilizing Jefferson County dispatch, a response team advocate, or RTA, is alerted every time a domestic incident is called in to 911. The advocate goes to the scene alongside first responders and engages the victim once the area is secure with the intention of doing just as their title suggests — advocate for them in any capacity they may need.
The IRT provides resources and options to victims, which could eliminate logistical barriers at the time of the crisis, potentially opening the door to a life a victim didn't think was possible.
"That's the stepping stone," Samantha John, a VAC case manager said. "Law enforcement and RTA goes and gets them, brings them to shelter, intake, they live there, and then that's the stepping stone into their new life."
'They find their voice again'
One resource provided by VAC is an undisclosed location in Watertown called the Safe Shelter, which serves as Jefferson County's only emergency housing option with capacity for 20 people — 14 domestic violence survivors and six people experiencing homelessness.
Each morning, case managers Samantha John and Nicole Mason call VAC's Safe Shelter to check if any new clients arrived overnight. Often coming with just the clothes on their backs, Sam and Nicole are prepared to walk with their clients every step of the way as they rebuild and recover.
Clients are allowed to stay at Safe Shelter for 90 days, and case managers at VAC put wheels in motion to secure housing for them immediately. Thanks to strong relationships Nicole has built with local housing authorities, her clients will sometimes be put at the top of the wait list due to their circumstances. She's even had a landlord adjust their rent to work within a client's budget.
Though securing housing can be a long process, Samantha and Nicole are busy ticking off other boxes for their clients in the meantime — filing orders of protection, counseling referrals, school enrollment, doctors visits, attending court proceedings. The list goes on.
Case managers at VAC will also work with local food banks, school supply drives and other nonprofits to find any goods their clients may need. For those staying at Safe Shelter, clients have access to the essentials — clothing, food, washer and dryer, toys for kids and toiletries.
Nicole and the other case managers continue to struggle finding beds when relocating their clients. They estimate at least half end up sleeping on the floor.
"I would go home and lay in my bed and think, 'They're on an air mattress on their floor in their new apartment tonight, and I'm not going to complain about anything in my life tonight,'" Nicole said.
Samantha and Nicole took matters into their own hands to help find beds for clients. VAC has created an initiative called the Off the Floor Fund, or OFF, where community members are encouraged to donate money to the agency specifically for new air mattresses. The initiative is set to launch in about two weeks.
Even after their clients are finally able to rest their heads and move forward, VAC makes it clear that their help does not stop after they've left the shelter or their court case is settled.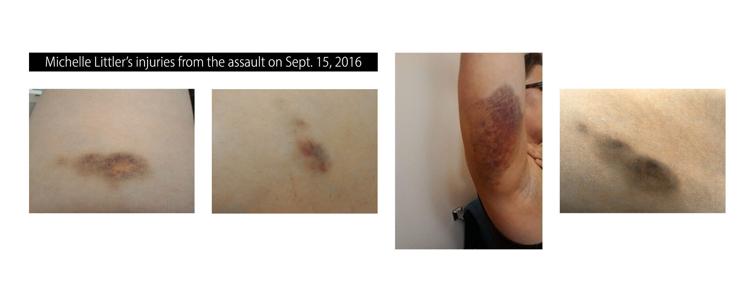 'I see hope now'
Michelle said her mother, who's had a long career as a nurse, was instrumental in her recovery after the assault.
She said she could never rely on medical professionals for a sense of hope.
"If you don't tell somebody, 'This may be what it is now, but this may not be what it is three years from now,' you're really limiting that person's recovery," Michelle said. "You don't know what that person is capable of."
Left in the dark and with questions unanswered, she found herself being given medication to numb her symptoms rather than options of physical or psychological therapy to help her overcome them. She said it was very easy to become addicted to pills since they were the only sense of comfort she had, easing the pain both physically and mentally.
On July 4, 2017, after about a year of drug addiction, Michelle attempted to complete suicide, and it was at this turning point she believes she experienced a cruel irony.
"The weird part of Erie, Pennsylvania," Michelle said, "is there's more hope for you if you're a recovering drug addict than if you're a recovering domestic violence survivor."
Michelle was offered a team of specialists when admitted to rehab following her attempt — psychiatrists, and physical therapists to get her on track to recovery. But as the victim of an assault by a man, which nearly ended her life, it seemed that only when she threatened to take her own life she was helped.
She believes it wouldn't have been the route she chose had her prognosis been more hopeful. Now she not only has a team of professionals at her side to guide her, but an army of supporters, as well as those online who have taken part in Michelle's mission to break the silence.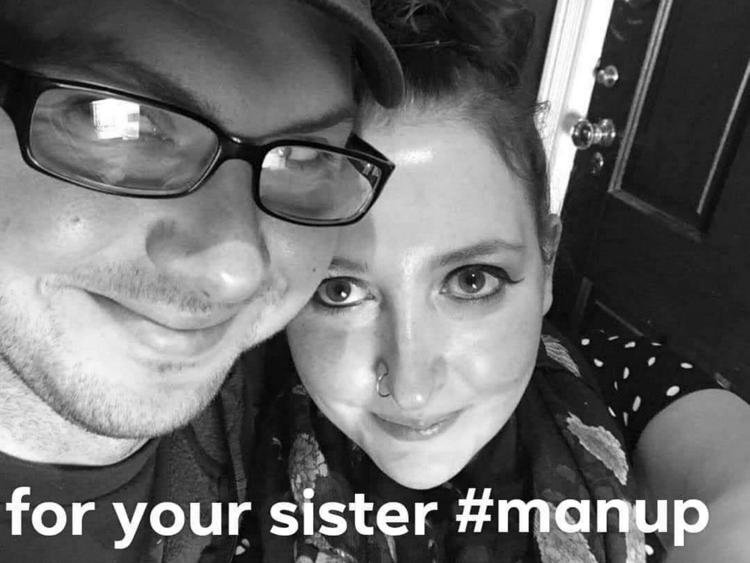 'We're not going to stand for this anymore'
One day, Michelle watched a video called "25 way to prevent domestic violence."
"All of these were things women should and shouldn't do, but never once did it say, 'Hey guys, don't hit your lady,'" she said with a tone of annoyance in her voice.
Fed up with a lack of awareness for resources and support for survivors, she has organized several domestic violence walks, wear purple Wednesdays, small business initiatives and art shows in Erie over the last couple years.
Ready to take on the cause yet another year, COVID-19 disrupted her plans for in-person events in 2020, but she quickly took to Facebook and online platforms to start conversations about domestic violence prevention she felt were missing.
With a call to -ManUp, Michelle started a petition on change.org, addressed to Pennsylvania state officials, which asks people who sign it to pledge to never commit a violent act against anyone. The petition, which has garnered some 6,000 signatures, also asks those who sign to acknowledge the responsibility of the community to teach younger generations respect and non-violence in relationships.
The petition is not meant to place blame on men, or make any generalizations about gender roles within abusive relationships, she said.
Her goal is to reinvent the conversation around domestic violence to more actively address abuse prevention on the end of the abuser. Tactics such as self-identifying signs of abusive behavior, proactively seeking therapy and talking about the topic more openly can help in breaking down stigmas, which have historically kept these conversations in the dark.
Having regularly encountered a lack of understanding and compassion by people around her, she realized that by opening up about her own experiences, she could shed light on the numerous obstacles victims face when coming out of abuse, as well as inform the public about circumstances, which, when left to fester behind closed doors, can have fatal results.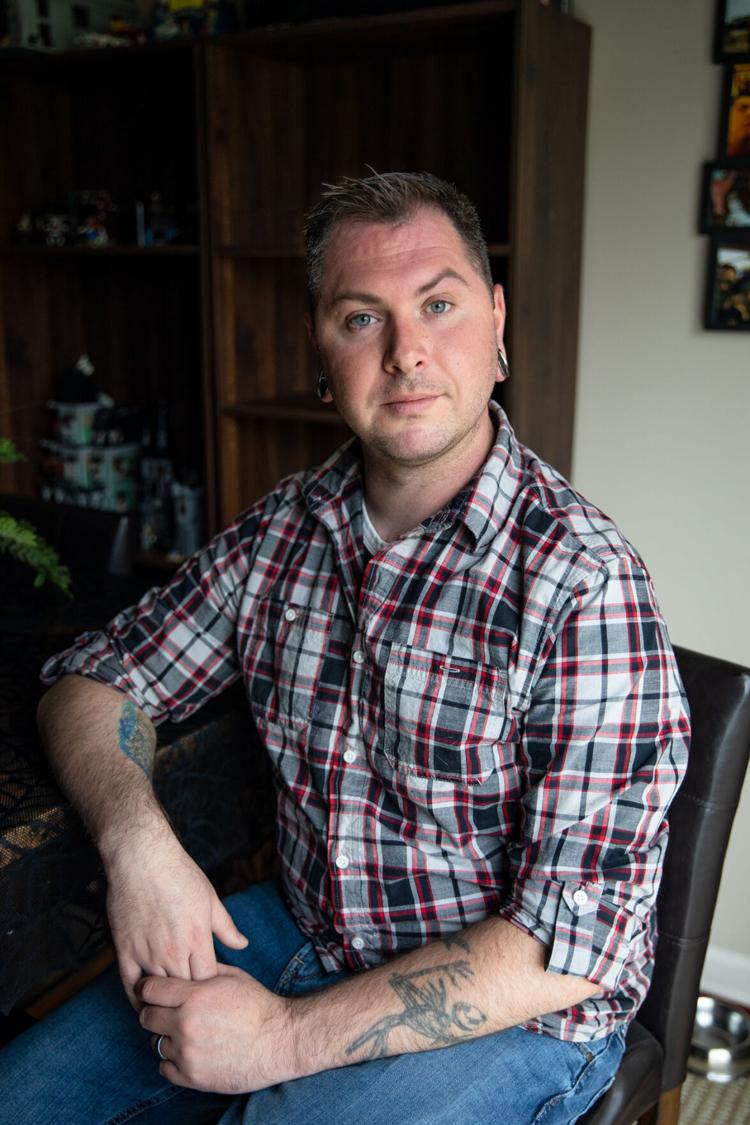 As support for her movement continues to grow across the state, and even globally, back in her hometown of Watertown, her brother Sean Duffany remains her number one cheerleader, embodying the example of what Michelle hopes other men will do for survivors — offer love and support.
He couldn't believe what his sister went through, and he hopes her story will foster empathy and acceptance for survivors. After all, abusers make the choice to abuse, he said, and no matter the excuses or reasons they may give, the abuse is never the victim's fault.
"I'm sure she still has probably a ways to go," Sean said of his sister's recovery. "You would never know by talking to her just because she has that strong persona.
"I could think of no better figurehead for a movement than her," he added.
If you are interested in learning more about ways to support VAC or the new initiatives the agency is launching this year, such as Off the Floor Fund or The 100 Campaign, you can follow the agency on Facebook or contact VAC's development director, Madelaine Taylor at 315-755-1434 or via email at madelainet@vacjc.com.