With the heart of a samurai and the philosophy of an educator, Clifford C. Crandall Jr. is on a mission.
The mission has, at its source, a playbook of life created by Mr. Crandall, 75, that has seen him embracing the beauty of the Earth and making the most of his time on it — from jumping out of airplanes to diving in oceans deep.
In a new series of short videos, Mr. Crandall, whose path to success included several years as a teacher in Northern New York, wants to encourage senior citizens to engage in an active lifestyle.
He's a Renaissance man with a motivating resonance.
"When I turned 75, I realized the philosophy that I live by and try to share with people has a whole new group that I should reach out to and offer some ideas for safety and activities," Mr. Crandall said in a phone interview from his home in Ilion, Herkimer County. "That's the men and women who are in their 60s, 70s, 80s and 90s."
Mr. Crandall, a martial arts grandmaster, has broken 18 bones in his body and has had a full knee replacement.
"But I'm still doing stuff," Mr. Crandall said. "Anybody can do it."
That "stuff" doesn't have to include breaking boards or running marathons.
"I see people in their 60s and older who aren't doing anything because they don't realize what they can be doing," he said.
His free "Still Alive and Kicking" videos reflect a range of physical activities that aim to improve everyone's quality of life.
Activities featured in each 60-second video include pickleball, golf, kite flying, hiking, canoeing, golf, horseback riding, bowling, cross-country skiing, trimming Bonsai trees and skeet shooting. Mr. Crandall added that he routinely participates in all of the activities that are featured.
"I'm not just telling others to do the activities, I do them myself," he said.
Topics for future videos include aerobics, bicycling, darts and billiards. An activity does not have to be physically strenuous, and can be as simple as joining a library book club, Mr. Crandall said. The purpose of the videos is to stimulate body, mind and emotions.
Mr. Crandall is the director and founder of the American Martial Arts Institute and the American Eagle style of martial arts.
"Anything that gets you up and stimulated is an activity. You shouldn't stop doing them, regardless of your age," he said.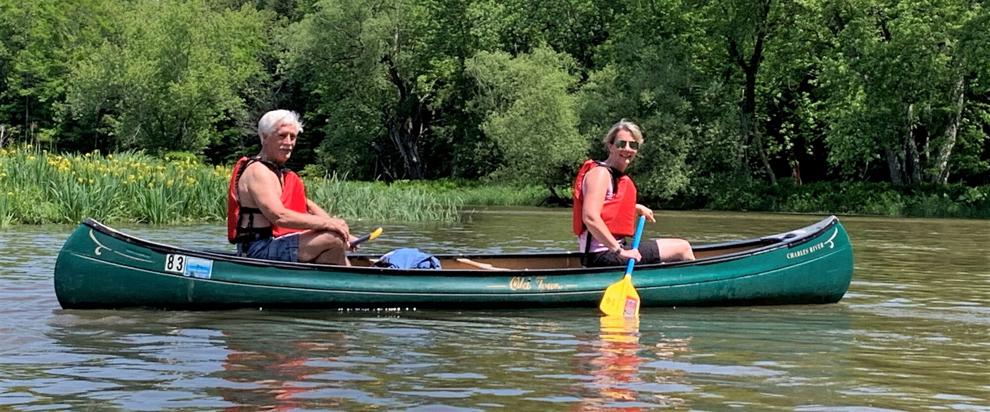 North country educator
Mr. Crandall is a native of Norwich, Chenango County.
"I was always a bit athletic in a fair amount of sports," he said. "But I wasn't an over-achiever athletically. I could do all the sports but wasn't the best at any of them. But I stayed involved and enjoyed it. I just like staying in shape."
He earned a Bachelor of Arts in secondary education from Parsons College in Iowa. Before his first teaching job, Mr. Crandall worked as a manager of a shopping plaza in Norwich.
He began his career in education in the north country, teaching history and sociology at Indian River High School in Philadelphia. Meanwhile, he was studying for his master's degree in educational administration, which he received from St. Lawrence University in Canton.
At Indian River, Mr. Crandall said he founded and coached its gymnastics team. He also coached tennis, with practices held in Watertown. He had an interest in Braille and sign language, and taught an elective course on those topics.
He enjoyed his time in the north country, taking part in activities ranging from bowling to fishing and hunting.
"It was an exciting time," he said. "I enjoyed the whole process."
In the martial arts field, Mr. Crandall worked with Raymond P. Arndt, who died in 2001 at the age of 75. He served as an Army explosive ordnance disposal soldier in several detachments, including service at Camp/Fort Drum. An experienced boxer, Mr. Arndt began his martial arts training while stationed in Okinawa in the 1950s.
Grandmaster Arndt also served as an adviser for several martial arts organizations in Europe and the Middle East and would lead the American Kang Duk Won Karate Association.
"I really lucked out with Grandmaster Arndt in the few years I was up there," Mr. Crandall said.
Also an artist
In 1972, Flower Memorial Library in Watertown hosted an art exhibit of Mr. Crandall's works, which had also won two blue ribbons at the Jefferson County Fair.
Now his artistic efforts are directed at ichigyo-mono art — scrolls with zen writings on them.
After working in the Indian River Central School District from 1969 to 1974, he took a job as assistant principal at Potsdam High School.
In 1975, he left the north country and for the next nine years held administrative positions in school districts throughout the state.
While working as an educator, the torch he held for the martial arts, which he began practicing in 1966, continued burning. In 1984, he left his position as superintendent of the St. Johnsville Central School District to pursue his study of the martial arts in Japan. His continuing training in various martial arts styles led him to travel to 22 countries and train with martial artists around the world.
Mr. Crandall said he was fortunate to have been able to train under "traditionalists."
"I think I had that opportunity because in my early life, I learned to keep my mouth shut and my eyes and ears open and to listen and show respect," he said. "These martial artists, over time, took me in because of that attitude."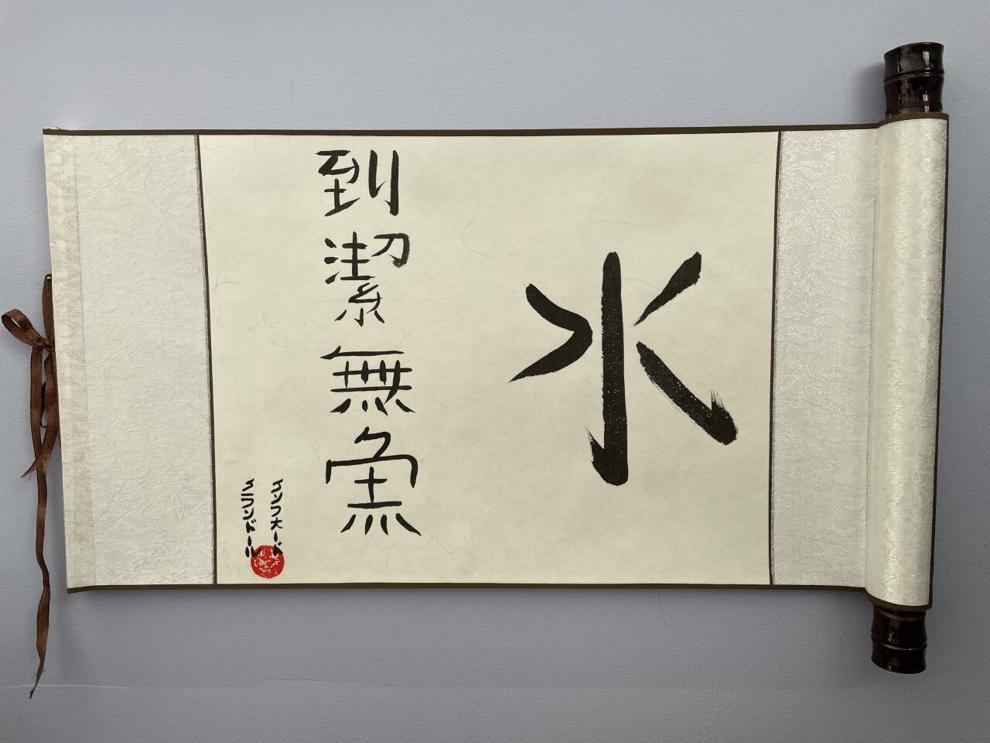 He has made numerous contributions to the field of martial arts, including authoring 14 books on the subject.
Mr. Crandall credits his martial arts training for instilling a sense of giving.
"I was taught in the martial arts that once you become proficiently skilled as a black belt, you should share your skills and inspire others," he said, and emphasized that his "Still Alive and Kicking" videos are not necessarily promoting martial arts but any activity that people can find enjoyable.
Contributing to the community is at the core of Mr. Crandall's beliefs.
In 1987, he founded the television series, "Martial Arts Today," which aired on NBC affiliates throughout Central New York, New York City and by satellite in Canada.
In 2008, Mr. Crandall hosted the series "Safety and Awareness Today" produced by an ABC affiliate in Central New York.
He developed several community safety programs, such as "Tot-Awareness," "Superkick," self-defense seminars for women and child abduction prevention.
He has hosted the "Martial Arts Today" and "The Safety and Awareness Today" television programs in the Utica area as well as numerous "Secure Living" video segments for women and children.
The inspiration for Mr. Crandall's approximately two dozen "Still Alive and Kicking Videos" came while he and his wife, Amanda Peterson, were vacationing at Hilton Head Island, S.C. The island is completely connected by bike paths and has become a recreational bicycle destination.
While riding on the trail, Mr. Crandall, also a former competitive body builder and stunt man, had an urge to share his experience with others.
He said there are many reports about the need for seniors to stay active.
"But few sources tell them what to do," he said. "And I got to thinking, there are so many things that I do that I could share with people, and they could say, 'OK. He's 75 and he's doing it.' I came back with this idea. I need to put in the effort and put it out there for people who I can reach."
One of the popular "Still Alive and Kicking Videos" involves kite flying. Topics of other videos range from curling to pumpkin carving.
"If it gets you up and out, and you go someplace, you become active," he said. "I'm not asking you to go to the gym every day. I'm just saying, you can do it. And if you go to the gym, you don't have to do all the machines and lift weights all day. You can socialize, walk round."
A community connection
Eric J. Stalloch, who teaches anatomy and forensics at East Syracuse Minoa High School, films and edits the "Alive and Kicking" videos. Mr. Stalloch also manages the American Martial Arts Institute's website, where the videos are posted.
Mr. Stalloch is also a long-time student of Mr. Crandall. He began learning from him when he turned 13 in 1989.
"After my first class, I never looked back," Mr. Stalloch said. "I loved it. Now, it's just a major part of my life."
Mr. Stalloch is an 8th degree black belt and a master instructor under grandmaster Crandall.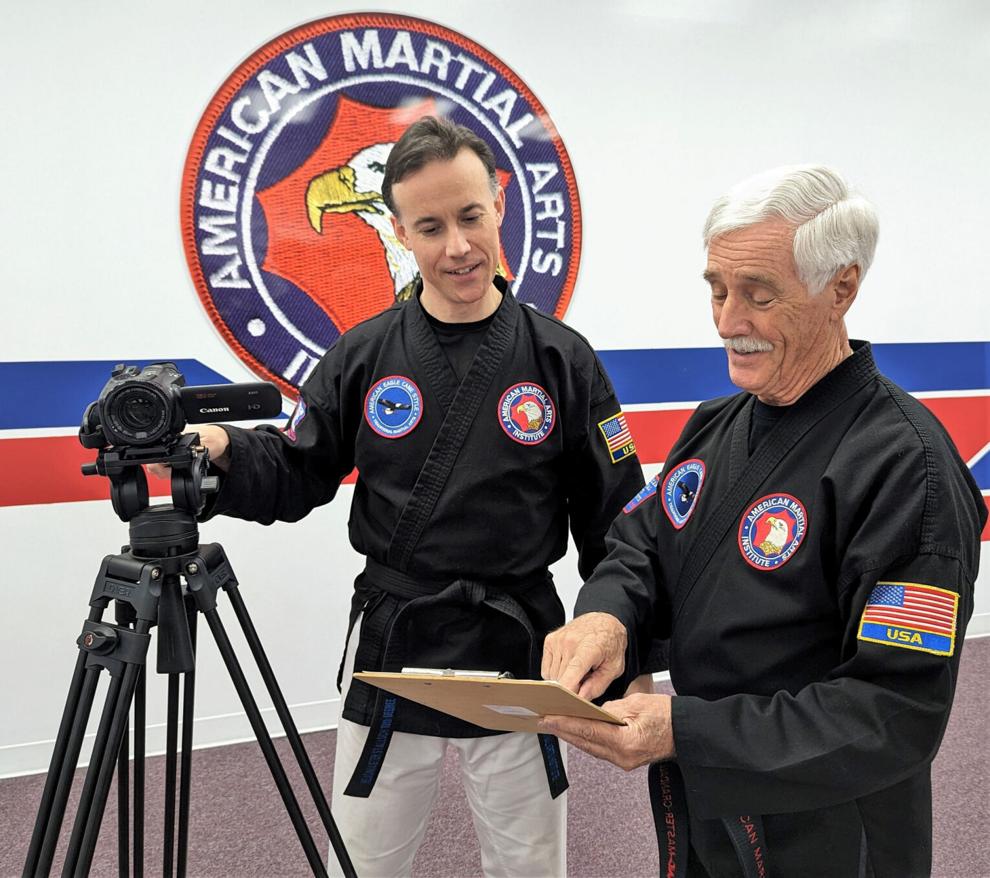 "Cliff is a true mentor and teacher," Mr. Stalloch said. "He really cares about people. That's why we have so many adults who are with us. A lot of times people think about karate for kids. We have a lot of kids but also have a lot of adults. A lot of instructors have been with him for as long as I have, or longer."
The "Still Alive and Kicking" video project, Mr. Stalloch said, is a continuation of Mr. Crandall's community service. He said that Utica-based radio station WIBX 950 airs audio versions of the "Still Alive and Kicking" videos as a public service.
"The thing that makes him stand out is not just how positive he is and his martial arts skills, but he really cares about people and the community," Mr. Stalloch said. "And he has a big heart, which is critical."
Mr. Stalloch taught himself the video skills needed to produce the series. He uses Adobe Premiere Pro editing software. Mr. Crandall writes the scripts.
"I'm pleased to be able to support him," Mr. Stalloch said.
The "Still Alive and Kicking" videos can be viewed at the American Martial Arts Institute website, AMAI-EagleStyle.Com and on Facebook at Facebook.com/AmericanMartialArtsInstitute. The first episode of season two was recently released, where Mr. Crandall, a former pin setter in his youth at the Norwich Elks Club alleys, highlights bowling.
"We make them available for free, there's no donation," Mr. Crandall said. "I'm just going to continue to do them. I put in my time because I should, because as a trained martial artist, it's about the community. And it's about making it a better world."
It's also about something else, he said.
"I like to remind people that every day that you wake up is the first day of your new year."
THE DETAILS
What: "Still Alive and Kicking" video series.
Created by: Former north country educator and martial arts grandmaster Clifford Crandall Jr., founder of the American Martial Arts Institute.
Theme: The "Still Alive and Kicking" videos promote life-enhancing activities for senior citizens in one-minute segments.
Where to view: At the American Martial Arts Institute website, AMAI-EagleStyle.Com and on Facebook at Facebook.com/AmericanMartialArtsInstitute