The motto of the Brittany Walroth Scholarship Fund is "Believe," and for more than a decade, its funds have helped students with an Individual Education Program plan do just that: believe in themselves.
"We have inspired," said Darlene G. Walroth, who along with her husband, Neil J. Walroth, created the scholarship. "We've seen a tremendous outcome."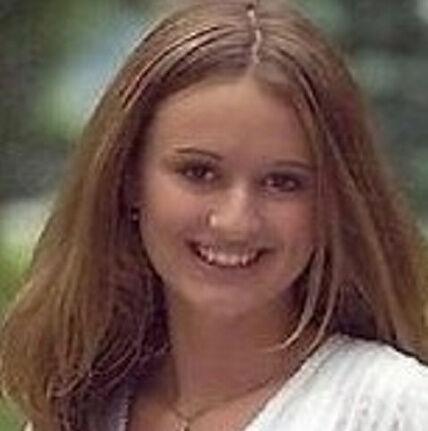 Brittany, daughter of Darlene and Neil, grew up in the General Brown Central School District. She had an Individualized Education Program, and despite on several occasions being told by other children that she was not intelligent, she graduated from high school in 2004.
An IEP is a map that lays out a program, or plan, of special education instruction, supports, and services children need to make progress in school.
Brittany worked for the Child Development Center on Fort Drum for six years, before she died in a car accident July 5, 2010, at age 23.
The scholarship in her name began 11 years ago with some of her parents' own funds and originally targeted students with an IEP at General Brown Central. A couple of years after the scholarship was established, its management shifted to the Northern New York Community Foundation and is now available to all students in Jefferson, St. Lawrence and Lewis counties.
This year, in addition to the usual fundraiser of a Highway Legends Cruise-In on June 4 held during General Brown Weekend, the 10th annual Two Nations 1000 Islands Extravaganza Car Show on May 21 at Clayton's Cerow Recreational Park will benefit the Brittany Walroth Scholarship Fund.
However, the Walroths are seeking more corporate sponsors of the scholarship in addition to the ones listed on the scholarship's website at brittanywalrothscholarshipforld.com.
"That's what's really important to keep these things going," Mr. Walroth said. "We could use more corporate sponsors."
The annual scholarship fundraisers began with a wine tasting in 2011.
"We've busted our butts," Mr. Walroth said. "We've given out over 50 scholarships and raised almost $100,000 by ourselves."
The $500 scholarships can be used for college or technical school. Multiple scholarships can be awarded each year, Mrs. Walroth said.
"We've reached out, and it seems like whoever applies for it can receive it," she said. "That's the way we put it out there."
Mr. Walroth said that the Northern New York Community Foundation each year sends him and his wife letters and other info from scholarship applicants. "And then we make decisions," he said. "But nine times out of ten, we do them all."
Mrs. Walroth said scholarship recipients have studied in fields ranging from culinary school, firefighter training and veterinarian technicians. Mr. and Mrs. Walroth stressed that such scholarships for IEP students are very rare.
"That's why we started it. Our daughter had a disability and we wanted to be able to honor her in a way and we've done that," Mrs. Walroth said. "We've seen what it has done from the children who received it, from the parents of the children who received it and so on."
the benefits
n The 10th annual Two Nations 1000 Islands Extravaganza is from 9 a.m. to 6 p.m. on Saturday, May 21, at Cerow Recreational Park, 615 E. Line Road, Clayton. The car show will also feature live music, food, displays, crafters and vendors.
Highway Legends Car, Truck and Bike club is the presenting sponsor. The car, truck and motorcycle club is open to all ages, classes and makes of vehicles. Each year, its Two Nations show raises funds for a local organization. More info: highwaylegends.us.
n The annual Brittany Walroth Memorial Scholarship fundraiser is the Highway Legends Cruise-In from noon to 5 p.m. Saturday, June 4, at the Brownville American Legion, 101 Washington St., Brownville. The event will also feature live music, food, silent auctions and raffles.
The annual General Brown Weekend festival is June 3rd-5th at 216 Brown Boulevard in Brownville. If you are a craft, vendor and/or a food vendor and would like to attend, email organizers at generalbrownweekend@gmail.com for an application and list of guidelines.
n Of note: The scholarship fund seeks corporate sponsors. For more information on the scholarship and to donate directly to it, go to brittanywalrothscholarshipforld.com. Donations can also be made directly to its fund managed by the Northern New York Community Foundation at wdt.me/brittanynnycf.