WATERTOWN — It wasn't until taking a class taught by Watertown music teacher Rebecca Rose in the seventh grade, when he was exposed to Croatian duo 2CELLOS and The Piano Guys, that Connor S. Hall thought the cello might be something to try.
Fast forward five years, and the senior recently received a perfect score on his Level VI NYSSMA solo — the highest difficulty level there is.
The New York State School Music Association, NYSSMA, is the state's affiliate of the National Association for Music Education that evaluates student musicians from elementary to high school.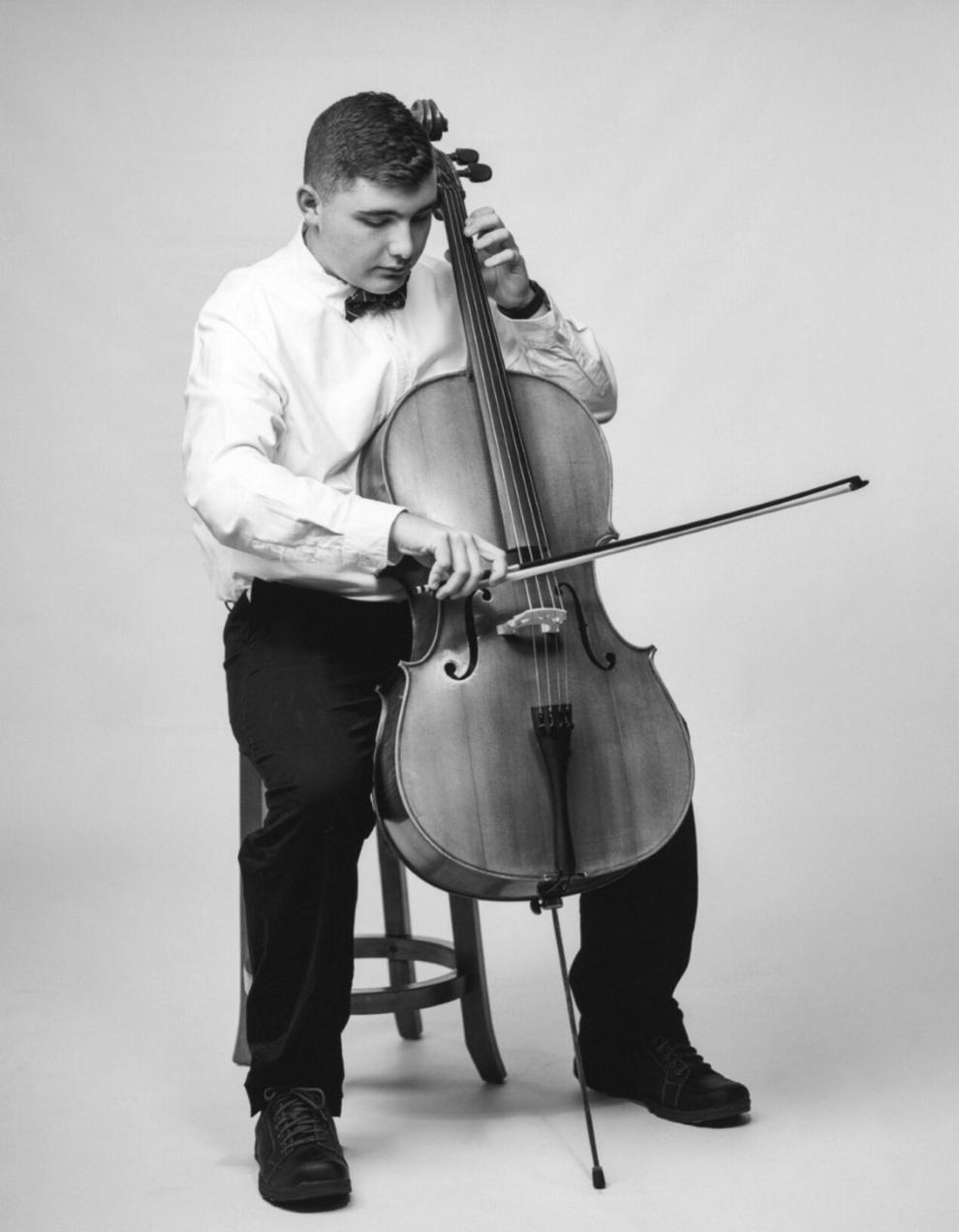 There are a total of six levels, each with its own requirements and progressively more challenging repertoire. Levels I through IV are scored on a scale of zero to 28, with each section scored out of four points. Levels V and VI are scored from zero to 100.
Due to his skill with the cello, Connor was invited to be part of the symphony orchestra in the 2021 All-State Music Festival. Auditions for All-State ensembles are highly competitive and were conducted via video performance last year. Of the thousands of students who audition statewide each year, 350 are selected to perform at the All-State Festival.
"At first we didn't receive the score and the music for the orchestra because they had the wrong address," Connor said. "I just kind of thought that I didn't make it and I was fine with that, it was just the way it rolled out."
"And then we got the call and the music," he said. "It was very surprising."
Having only been playing the instrument for a handful of years, while many of his NYSSMA and All-State peers have been honing their skills nearly their whole lives, Connor said that receiving the perfect score in the highest difficulty solo was a really rewarding feeling.
The 17-year-old is planning to attend St. Lawrence University in Canton, to major in biology and minor in economics, then go to medical school. His parents, Tracy and Kris Hall, are key supports and said they are so proud of what Connor has accomplished.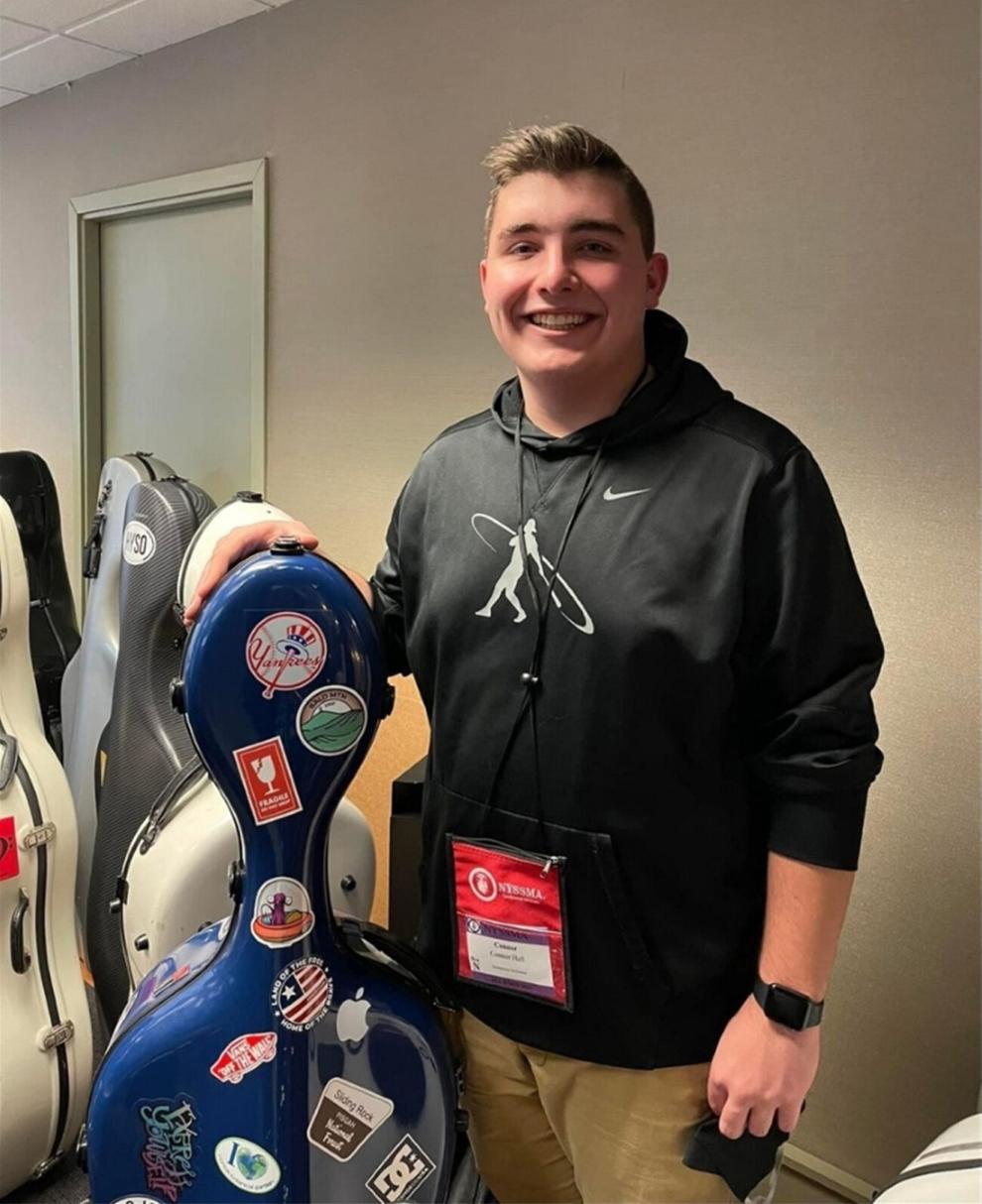 "Cello was something that he basically begged to do in seventh grade and I was like, 'Oh boy, like we needed one more thing to do,'" Mrs. Hall said. "Five months after starting, he played 'A Thousand Years' at his sister's wedding. Around six months later, he played 'You Raise Me Up' at his other sister's wedding. From there, it just kind of took off."
The All-State Music Festival took place in Rochester's Eastman Theatre from Dec. 2 to 5. The orchestra performed "Hungarian Dance No. 6" by Johannes Brahms, and two movements of "Symphonie Fantastique" by Hector Berlioz, of which Connor said the hardest was definitely the fifth movement.
As a display of solidarity and support for the community of the recent school-shooting tragedy in Oxford, Mich., the orchestra also performed a historic encore: Oxford High School's fight song.
On that Saturday, the last day of practice, the All-State conductor raised the idea of playing the fight song and recording it to post on Facebook, as Oxford High had put out a request for people to play its song.
"It's really powerful knowing the effect that can have because music is such a strong thing," Connor said about the tribute. "It's a universal language; It feels good to be able to send a message that way."
On Nov. 30, a gunman opened fire at Oxford High School in Michigan's Oakland County, shooting 11 people. Four students were killed and several others were left critically or seriously injured. A 15-year-old student was later arrested and charged with four counts of first-degree murder and terrorism.
The tragedy struck chords near and far. The moving orchestral tribute was filmed by Mrs. Hall and shared to the Facebook page of her best friend from Oxford, who then shared it to the Oxford community's support page in the wake of the shooting.
According to Connor, this was the first ever encore in NYSSMA history. The chair of NYSSMA heard about the orchestra playing and specifically requested the encore on Sunday morning.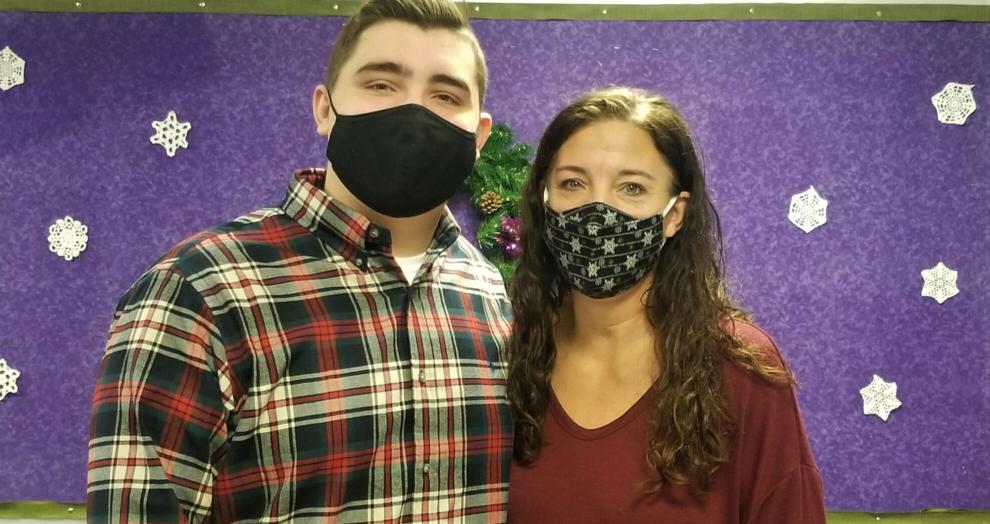 During rehearsal for the rest of the performance, the orchestra learned Oxford High's fight song in about an hour total.
"I thought that was amazing that Connor got to participate in that, that one of our students got to pay tribute to another school," said Watertown City School District Superintendent Patricia B. LaBarr. "It was a beautiful tribute, very moving."
Along with getting interested in cello, thanks to his teacher Mrs. Rose, another music teacher, Andrea Wischerath, was a huge support. She nudged Connor toward orchestra, helping with extra lessons — both virtual and in-person — three times a week.
While he definitely has talent with a cello, Connor has pushed himself because cello music has not always been easy to perform.
When he first got the NYSSMA music, he didn't think he'd be able to have it ready in time. To get it down, he practiced for at least two hours a day for nearly two months.
Luckily, his senior schedule worked in his favor and he was able to accomplish the feat.
As a proud parent who has been supporting him every step of the way, along with her husband and Connor's siblings, Mrs. Hall shared that the biggest lesson she has learned through Connor's journey with playing the cello is this:
"When your child expresses to you something that they are interested in doing, find a way to make it happen," she said. "You never know how it's going to affect their life."