WATERTOWN — Churches across the north country are getting ready to welcome worshippers for Christmas services in any way they can.
"It's a joyful time of year, and despite the struggles and hardships that life sometimes presents to all of us, the one thing that Christmas brings out is the joy and the celebration of life for everybody," said the Rev. John M. Demo.
Rev. Demo has been a priest for 33 years and serves three Catholic churches in Watertown: Holy Family, St. Anthony's and St. Patrick's.
Most churches in the region will be requiring masks and adhering to social distancing guidelines to keep people as safe as possible as variants of the coronavirus continue to spread at rates the north country hasn't seen before.
One of the ways churches are adjusting is by continuing to provide livestreams for people who either do not want to attend in person, or can't attend in person.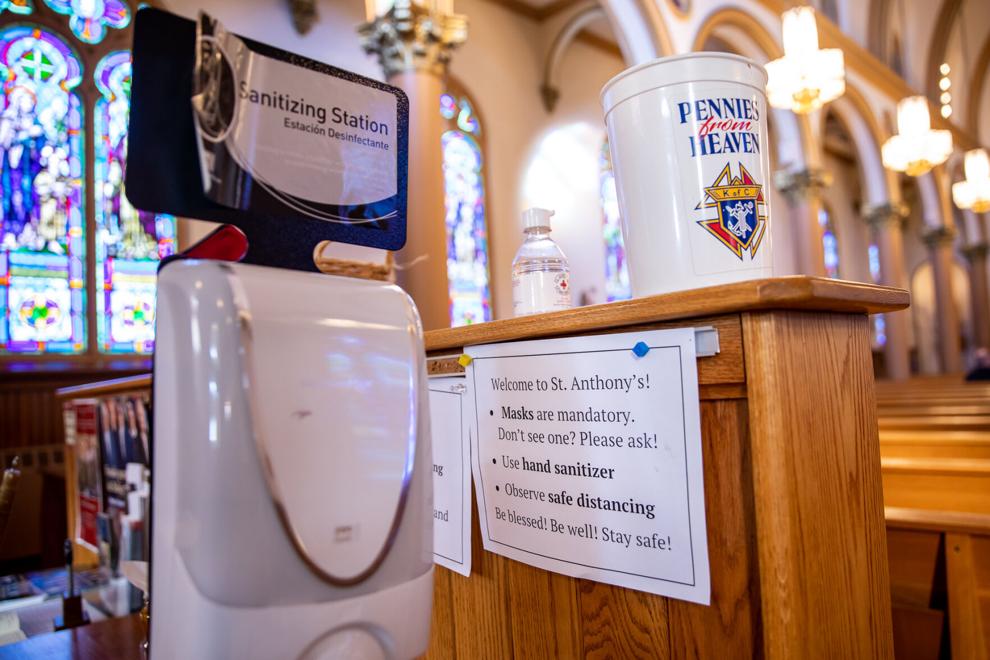 Darcy Fargo, director of communications for the Roman Catholic Diocese of Ogdensburg, said the diocese will follow New York state guidelines, including mask-wearing at Masses.
"I think we all remember back a couple of years ago at Easter when our churches were still closed, and how devastating and how sad that was for all of the faithful to not be able to gather and to not be able to receive the Eucharist," Ms. Fargo said. "So we're really happy; I mean we know it's going to be modified, and it's going to look different than it has in the past, but we're also just really grateful to get together and celebrate the birth of our Savior."
Ms. Fargo said the diocese has a contingency plan if the state were to say that in-person services are not allowed.
At the United Methodist Church in Gouverneur, staff also plan to have a Christmas Eve service at 7 p.m. at the church that will be livestreamed on Facebook.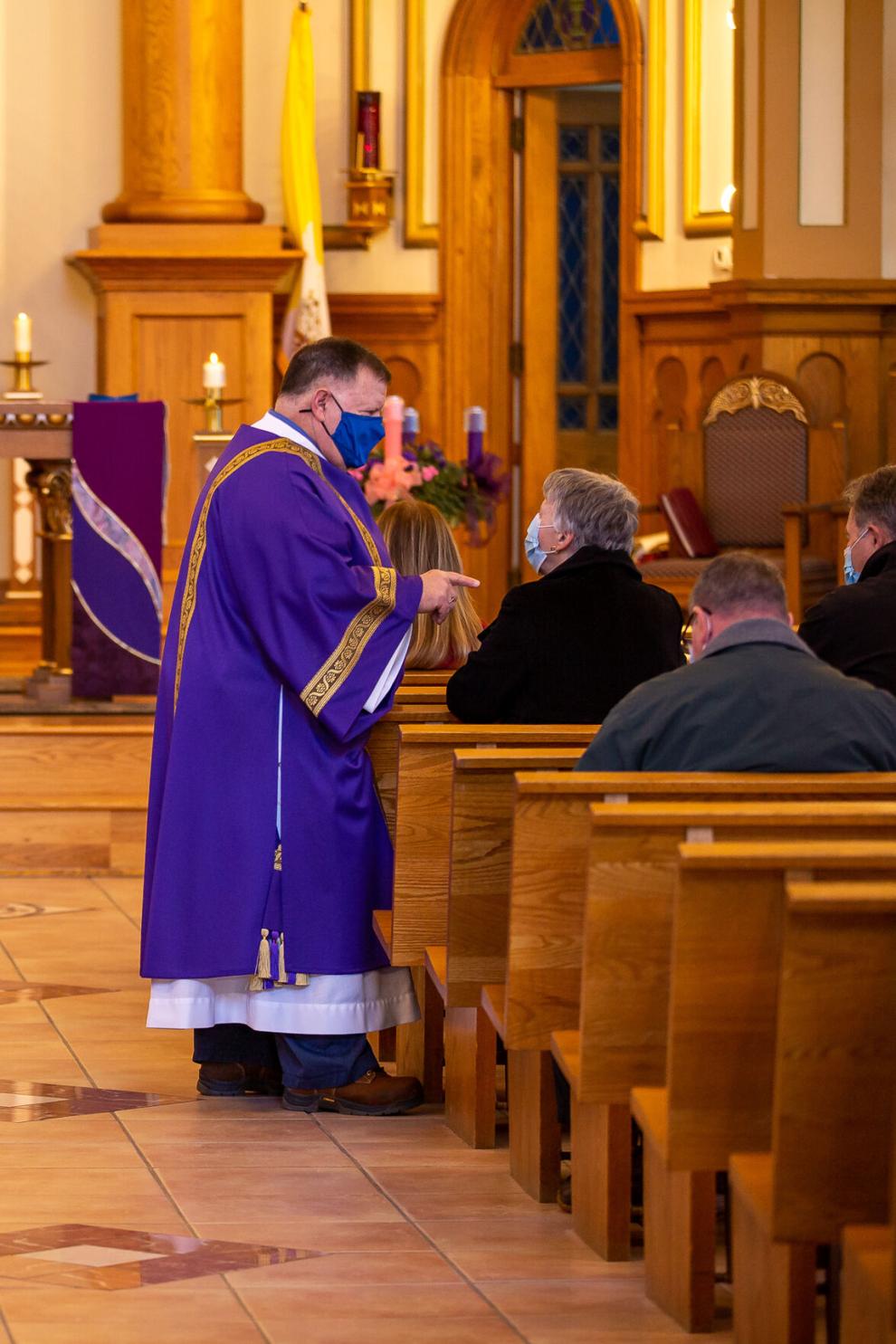 "We will follow whatever the state mandates," the Rev. Rachel Jordan said.
Rev. Jordan also said that universal masking is required at the Gouverneur church, and singing without a mask is not allowed.
"We are very cautious of protecting one another and loving our neighbor. That's what's important," Rev. Jordan said.
At this time last year, the church was back to doing services remotely during Christmas Eve and the Advent season, and Rev. Jordan said it has been a "joy" to be able to do all the things that come with Christmas, such as caroling and decorating the church. The church has also been able to do its Angel Tree program through which it helps five families.
"It's just nice to kind of feel like there's at least some semblance of whatever we call normal," Rev. Jordan said.
Trinity Episcopal Church in Potsdam will also do a 7 p.m. Christmas Eve Eucharist. Masks are required inside the church, and the service will be livestreamed on Facebook.
Trinity will also host a Christmas Day Eucharist at 10 a.m. and the day after Christmas at 10:30 a.m.
"We're looking forward to coming together in celebration at this challenging time," Trinity's Deborah Lewis said.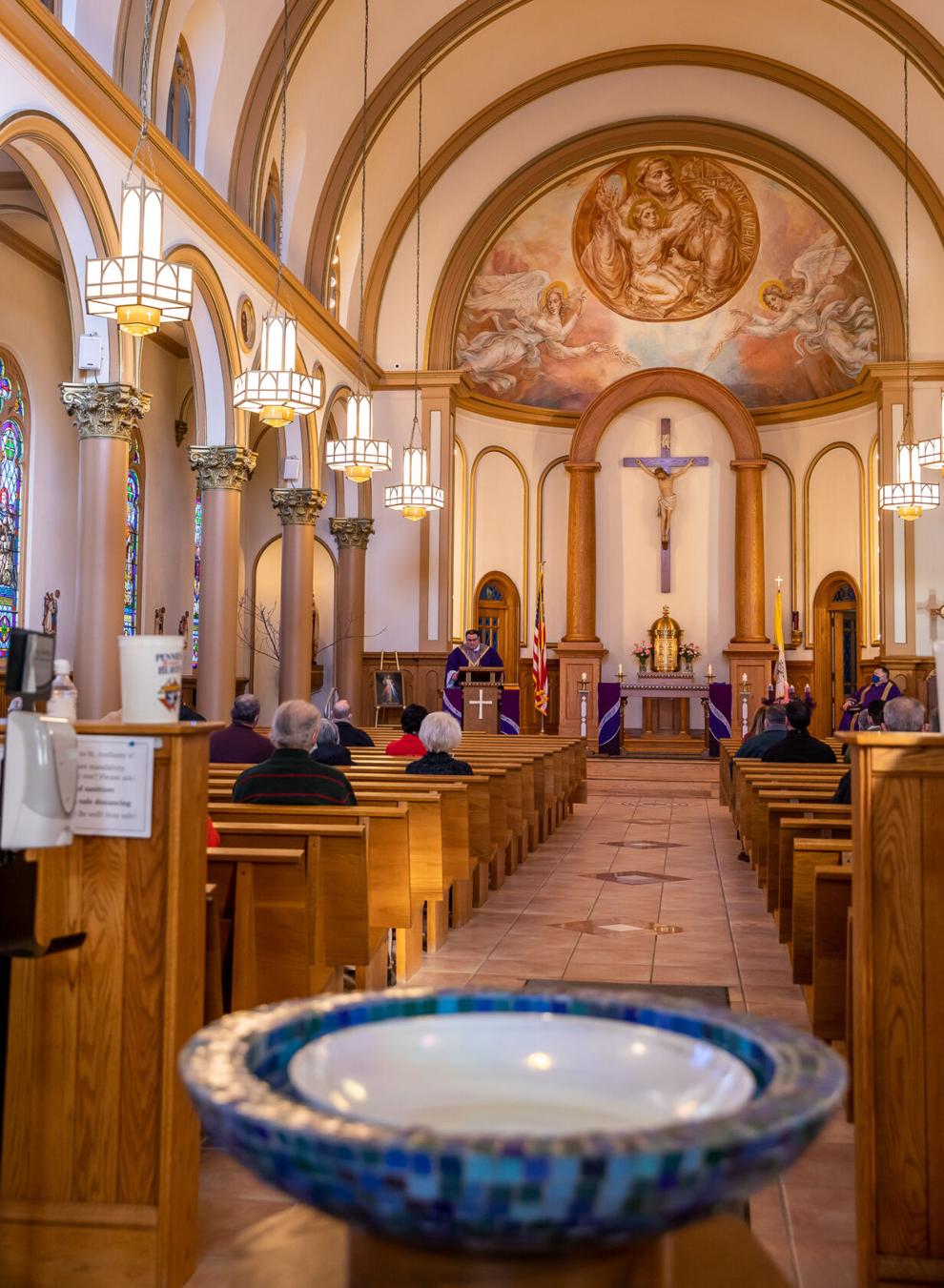 Lowville's Presbyterian Church will be holding a Christmas Eve service at 4 p.m. Capacity will not be limited, but the church will ask people to wear masks and for families to social distance from other families.
"Christmas Eve service is obviously the time of year a lot of people say, 'Well, if I'm going to go to church one time it's going to be on Christmas Eve,' so this is a huge family tradition for a lot of people. So we're really hopeful that nothing happens at the last minute, and that we can continue to provide these families with their family tradition," said Lowville Presbyterian's Sarah Holt.
Ms. Holt was not sure if the event would be livestreamed, citing past technical difficulties, though a video of the service will be posted to Facebook.
"I know that the plan is always to livestream; it's just sometimes there are glitches with that," Ms. Holt said.
Being able to gather in person again is a big deal to Rev. Jordan.
"We really struggled with trying to meet that balance of keeping people safe and still allowing and inviting people to gather," Rev. Jordan said. "We as humans, we thrive on community. We're not meant to be isolated. But we also recognize we're meant to keep people safe and healthy and that is one wonderful way that we can love our neighbor. So, with the grace of God we do our best, and I am very thankful for a congregation who believes in that."