ALEXANDRIA BAY — The Catholic parishes in Clayton, Alexandria Bay, Redwood and LaFargeville are in for a shuffle of leadership, pastors and buildings, as the two men who have led the churches for years move to new roles.
Rev. Arthur J. LaBaff, who leads St. Mary's in Clayton and St. John the Evangelist in LaFargeville, and Rev. Douglas G. Comstock, pastor for St. Cyril's in Alexandria Bay and St. Francis Xavier in Redwood, will both leave their current positions on July 1, and the four churches will combine into one unit.
While St. Mary's and St. Cyril's will remain fully active, the churches in Redwood and LaFargeville will see significant changes.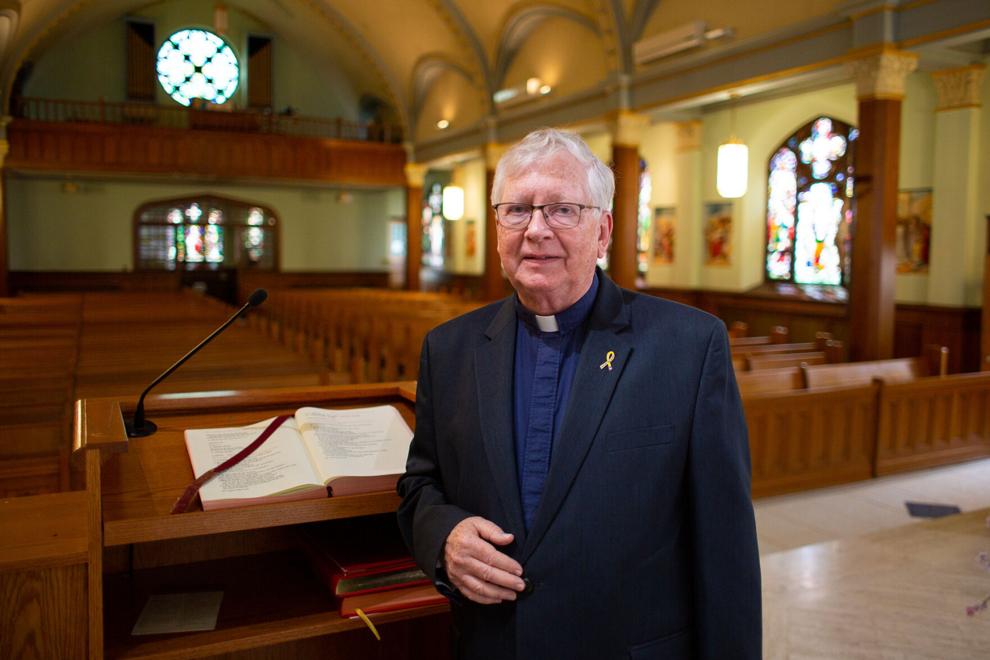 "Redwood is going to remain a seasonal worship site, and that means it'll be open in the summers," Father LaBaff said. "St. John's is being combined with St. Mary's, so the worship site will be St. Mary's."
St. John's will become an oratory, which is a space set aside for worship that does not see a regular celebration of Mass. The Mass schedule for St. Francis Xavier has not yet been released, but will be published by the parish soon, Father LaBaff said.
Father Comstock said one of the reasons the Redwood church is staying active seasonally while the LaFargeville church becomes an oratory is seasonal attendance.
While there may be 40 parishioners in Redwood in the wintertime, summer may see those numbers jump to 150 or more. In LaFargeville, seasonal numbers don't change nearly as much.
Both Father LaBaff and Father Comstock will remain on to celebrate Masses and assist with running the churches, with Father LaBaff remaining on as the supervising, sacramental priest for the four churches and Father Comstock retiring.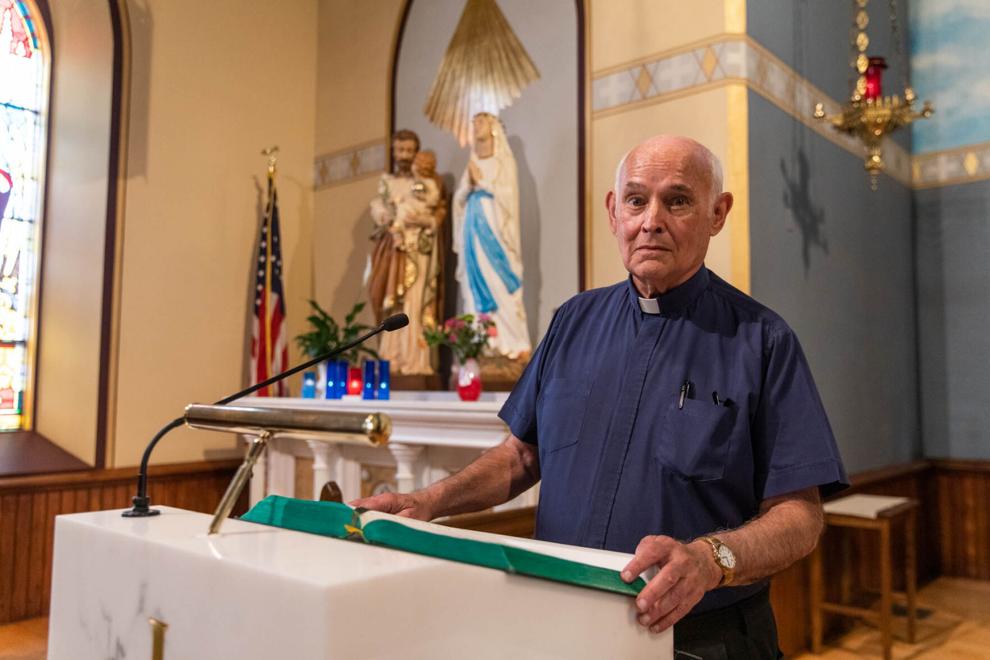 "What it really means is we won't be responsible for the administration of the churches, the paperwork so to speak," Father Comstock said. "We'll still be doing masses, liturgies, weddings, baptisms, things like that."
Meanwhile, Deacon Neil J. Fuller will take on the role of interim parish coordinator. For the four churches, Mr. Fuller will oversee the day-to-day administration, preparations for sacraments like weddings and Holy Communion, and will run the churches' education programs. Mr. Fuller, a Clayton resident who has worked with St. Mary's for many years, is pursuing a master's degree in church management and pastoral planning.
"He'll be our new boss," Father Comstock said, "and I'm very excited to have him on as my new boss."
Father LaBaff said he's very appreciative of the team of lay people that have stepped up to carry on the mission of the local Catholic churches. St. Mary's already has 16 people commissioned by the church to participate in the ministry, with two more to be commissioned at the end of this month.
"It's very important to have these men and women in the ministry, and that's probably the biggest highlight of my years here," he said.
The parish has seen relatively few new priests in recent years and does not have the resources to assign a new pastor to the churches in Clayton or Alexandria Bay. Father Comstock said that while recruitment has been an ongoing issue, things are starting to look up.
"The number of new seminarians is going up all the time," he said.
There were three new priests appointed to various churches across the region at the end of April, and nine more are actively studying to become priests in the Diocese of Ogdensburg, which covers the entire north country region — Clinton, Essex, Franklin, Jefferson, Lewis and St. Lawrence counties, as well as the northern portions of Hamilton and Herkimer counties.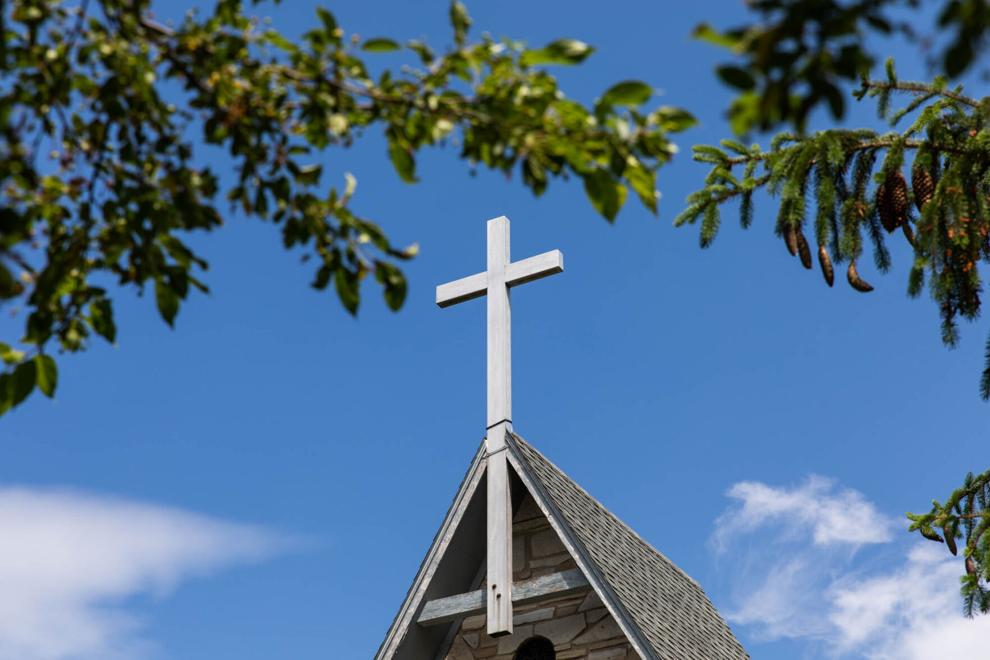 Recently, Bishop Terry R. LaValley announced a number appointments, retirements and movements for pastors in the region, all to take effect on June 16.
In Lewis County, Father Deepak Baru, current parochial vicar of the Watertown parishes of Holy Family, St. Patrick's and St. Anthony's, will become the parochial vicar of the Lowville parishes of St. Peter, St. Mary and St. Hedwig.
Father Scott A. Belina, a current administrator of the Lowville parishes, will become a pastor there as well.
Father Jude Nnadibuagha, parochial vicar of the Lowville parishes, will move to St. Mary's Cathedral in Ogdensburg, where he will become their parochial vicar.
In Jefferson County, Deacon Matthew Conger will be ordained as a priest and serve as parochial vicar for the three Watertown parishes.
Father Herman Pongantung, parochial vicar of the Watertown parishes, will leave the diocese to move to the Diocese of Allentown in Pennsylvania.
Father J. Michael Gaffney, pastor of the Roman Catholic Community of Brownville and Dexter, as well as St. Andrew's Church in Sackets Harbor, will retire.
Father Donald A. Robinson, pastor of James Minor Church in Carthage and St. Mary's Church in Copenhagen, Lewis County, will become the pastor of the Brownville, Dexter and Sackets Harbor parishes.
Father Robinson will be replaced in Carthage and Copenhagen by Father Todd E. Thibault, pastor of St. Bernards and St. Edmund's parishes in St. Lawrence County.
In St. Lawrence County, Monsignor Dennis J. Duprey, administrator of St. Augustine's Parish in Peru, will retire, although he will remain the Dean of the Clinton Deanery.
Father Joseph W. Giroux will be appointed pastor of St. Mary's Church in Potsdam after completing his Canon Law degree from St. Paul's University, and will also join the diocese Tribunal and Office of Canonical Affairs.