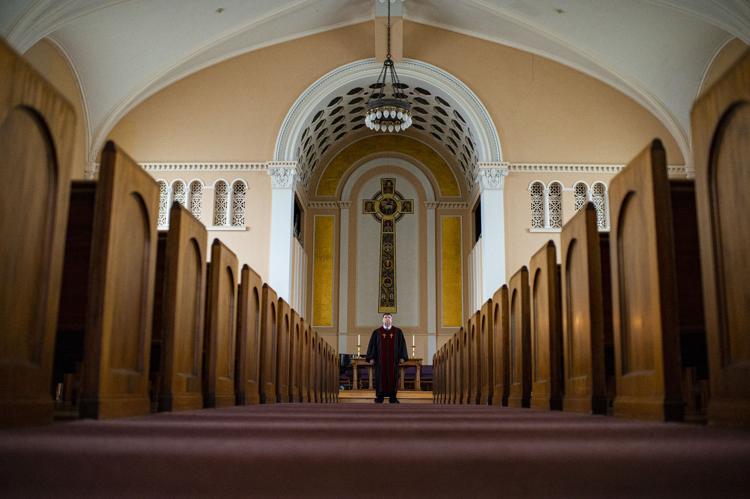 Easter Sunday of the COVID-19 year has dawned, a time when faith competes with fear of the virus.
The nation, especially New York State, just came off a week of staggering deaths, which at the beginning of, U.S. Surgeon General Jerome Adams warned, "This is going to be the saddest week of most Americans' lives."
But the Easter themes of triumph, hope and new beginnings will overcome those fears, local church leaders say, and their messages, tweaked for COVID-19, are bolstering the faithful and those Easter themes.
From Mary at the empty tomb, to inspiration from the 1984 fantasy film "NeverEnding Story," church leaders have found a way to inspire their congregations at a time when public gatherings such as church services are banned.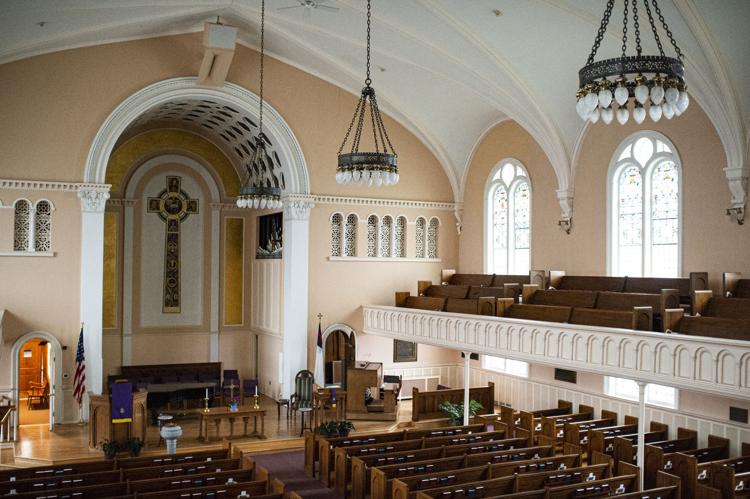 Many churches are streaming their services online. Also, at 10 a.m. today on WNYF-TV/FOX28 and at noon on WWNY-TV7, an Easter Mass recorded Thursday at St. Patrick's Church in Watertown will be broadcast. The Mass was celebrated by Terry R. LaValley, Bishop of the Diocese of Ogdensburg.
Bishop LaValley will also celebrate today's 8 a.m. Easter Mass at St. Mary's Cathedral in Ogdensburg, with live-streaming at www.rcdony.org/livemass. It was also scheduled to be broadcast on radio stations WQTK in Ogdensburg and WIRY in Plattsburgh.
Bishop LaValley said he planned to discuss in his homily, one of the options for the Catholic Gospel for this Easter, John 20, when Mary arrives at Jesus's burial tomb and discovers that the stone that had sealed the entrance had been moved away.
"I just want to spend a little bit of time with her reaction and those sort of feelings and how perhaps many of us have that same kind of distress," Bishop LaValley said in a phone interview. "It's dark. When is it going to end? 'I don't understand,' impatience — those sort of things. I want to spend time with those two contrasts and then move forward, the whole idea of what the resurrection means; the empty tomb and the hope that brings, and to look at life a whole lot differently."
Not all churches in the area have taken to the internet to broadcast services but have found other ways to share their Easter and other messages using social media.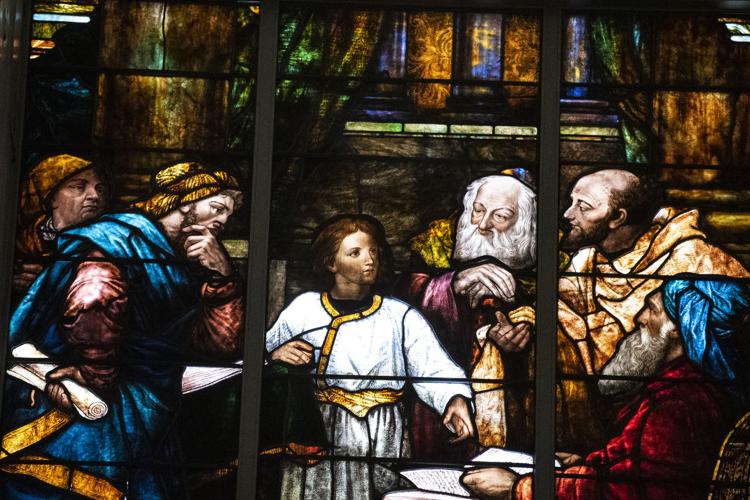 "I'm a computer nitwit, but we've got some folks working on it behind the scenes as far as Zoom and stuff like that," said the Rev. Jerry Wichelns, parish priest at Emmanuel Episcopal Church, Adams. "What I've been doing, and what the warden has been doing, is sending out messages."
Those messages have been posted on a private Facebook group page, Emmanuel Church Family. For his Holy Week/Palm Sunday message, the Rev. Wichelns wrote:
"It is important that we look reality in the eye. No one should ignore the sounds around us — sounds of discord, of fear, of unbelief, of fantasy, mourning and tragedy. These are with us now, and they are no hoax. They are real."
But the Rev. Wichelns added, "this too shall pass."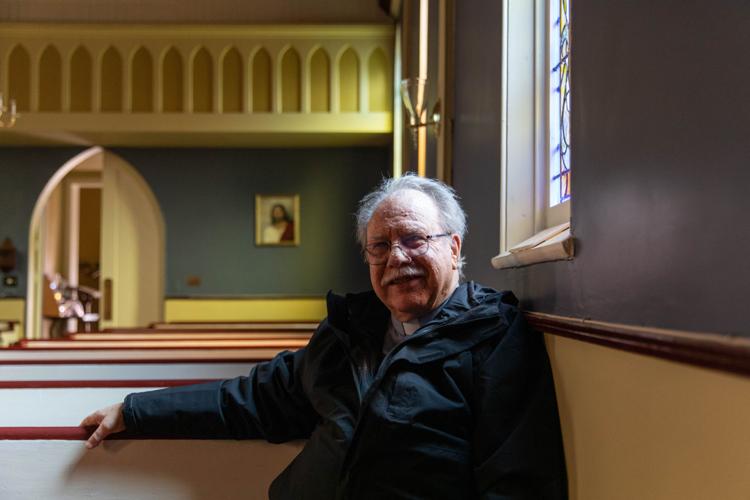 "The future is born tomorrow as a reality conceived in our present today, and so to get to that tomorrow, we need to listen today to the voices of hope and rebirth," he wrote.
For the live-streamed 10 a.m. Easter service at First Presbyterian Church in Watertown, the Rev. Leonard Sponaugle said he would be focusing on two scripture readings. One is Pslam 46, "God is our refuge and strength ..."
"It's one of those unnoticed and somewhat unappreciated psalms, but the overall theme is that, 'Believe that God is helping,'" he said.
The second one is found in Romans 8, the eighth chapter of the Epistle to the Romans in the New Testament authored by Paul the Apostle.
"He was somebody who had spectacular accomplishments and legendary failure," the Rev. Sponaugle said. "He writes this reflective piece and contends that no matter what he has been through, that we are going through, that God is always present."
Romans 8 also focuses on the main message of Easter.
"For Christians, it's very much the resurrection of Jesus and the assurance of resurrection of life beyond the body for the rest of us," the Rev. Sponaugle said. "But I have to be careful there, because I would never want to say, 'Don't worry, because there's the assurance of life beyond the body.' That would be a terrible thing to say to people in the midst of this kind of suffering when people they love and know are dying."
The task, the Rev. Sponaugle said, is to focus on the Christian stance of "because we have that assurance and hope, ultimately, we can be more attentive and more loving in the here and now."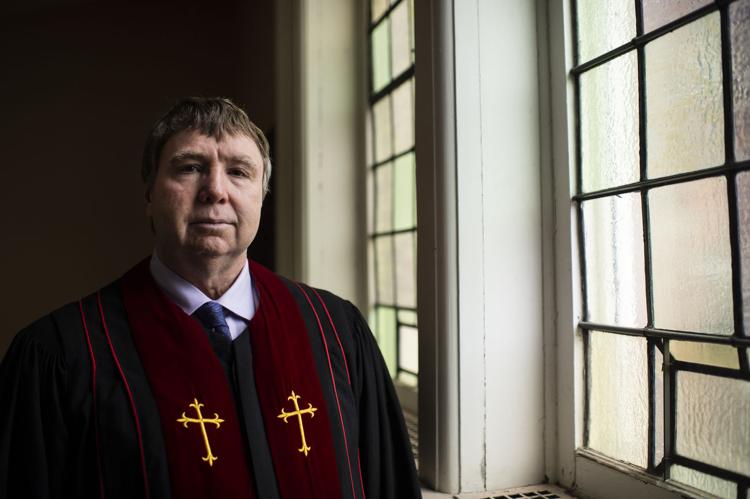 "It's somehow holding those two things together," he said. "Take heart in the ultimate hope and use that to inspire you to love the world."
For Kevin R. Kitto, pastor and worship leader at United Methodist Church, Alexandria Bay, that hope is found in the words of those proclaiming the "good news" found in the Gospel "just as Mary proclaimed it many years ago."
Pastor Kitto, sharing his Easter homily notes, wrote, "Yes, Easter will feel different this year. I think that this will be an Easter that we all will look back on as one to remember for the pain and loss that we are enduring, but for the change and rebirth of a reimagined church."
Pastor Kitto pre-recorded his Easter service on Saturday and it was to be available on the Facebook page of his church at 9:45 a.m. today.
He added, "Yes, the doors of our houses of worship are closed but we have been opened up to explore new ways of worship, new ways of communicating and new ways of understanding that we are the church."
The Rev. Nancy Hale, pastor of Canton United Methodist Church, found inspiration outside church teachings for her Easter sermon. She shared a snippet of her sermon, which is based on the film, "The NeverEnding Story."
"Near the end of the movie, we meet an ugly beast called G'mork," the Rev. Hale says in her sermon. "G'mork says the reason Fantasia is dying is because the people are losing hope, and despair is destroying their world. He says, 'People who have no hopes are easy to control and whoever has the control ... has the power!'"
Hope, the Rev. Hale notes, "is the key that keeps us from being controlled by those other storytellers in our society that tell us to be afraid."
"When we lose hope, we also lose control of our hearts and our spirits, and we lose sight of God and God's ways," she told her congregation.
The faithful have been calling local church leaders looking for glimpses of that hope. Bishop LaValley said that some people shared feelings of distress because they are unable to leave the house to go to Mass.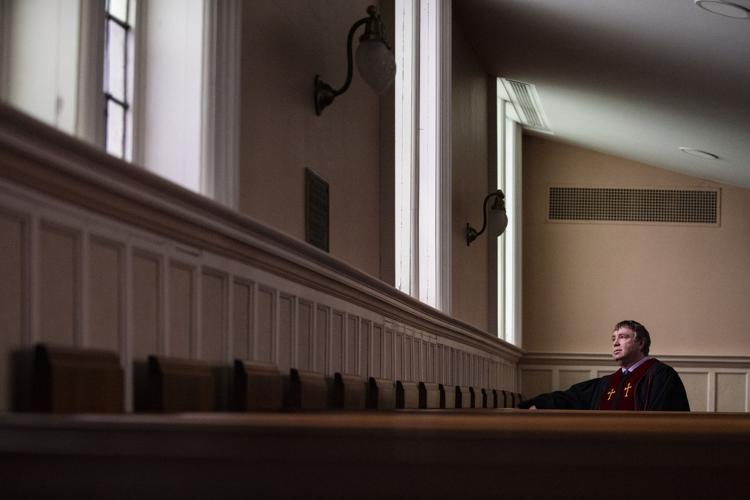 "There's a real yearning to be able to celebrate the sacraments in that way and that's lacking, unfortunately," he said. "Also, the Lenten disciplines, no matter what they are, they've been compromised in the sense that they don't come with the group, the parishioners, to celebrate the stations of the cross or the different liturgies. So it's really been a desert experience for many of them in Lent."
The Rev. Sponaugle has also fielded calls.
"When you think about it, this has been remarkably new," he said of the COVID-19 situation. "I think everyone is in their hunkering down phase. I think the most significant conversations I've had are people whose family is scattered."
The Rev. Sponaugle sees reflections of a higher spirit as he watches and reads news reports of medical workers on the front line of the COVID-19 crisis.
"If we can bring the Holy Spirit in here, don't you just have to believe that these medical professionals who are somehow managing to work 16-hour-plus days, day after day, are just getting some help? Just in terms of shear endurance," he said. "It's some sort of extra help to be able to do such wonderful and important things."
Such actions may indeed be a message of divine grace, but these COVID-19 days can't help but to wear a person down. However, the Rev. Wichelns, in his Easter vigil message to parishioners at Emmanuel Episcopal Church, noted that, "Every day is a new beginning."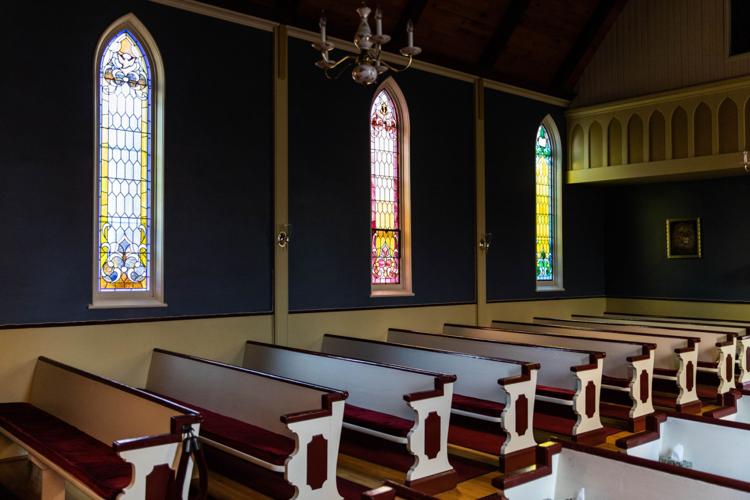 "We have it in our power, it's God's gift to us, to make choices every day regarding the kind of life we wish to live into the future," the Rev. Wichelns posted. "There is always the promise of a rising much more glorious than simply getting out of bed. Your tomorrow is brewing today. Help it become what you really want it to be. So be good. Be smart. Be loved."