WATERTOWN — While many are still closed to in-person gatherings amid the ongoing pandemic, tri-county churches that are meeting for services have gotten creative when it comes to observing Ash Wednesday this year.
In lieu of what has become the standard practice of spreading ashes on the foreheads of parishioners, many area churches have turned to an even older tradition amid COVID-19 — sprinkling the ashes over heads instead, thus minimizing contact between priests and parishioners.
According to Darcy Fargo, communications director for the Diocese of Ogdensburg, this practice is a biblical one and is the way Ash Wednesday is observed at the Vatican in Rome, Italy.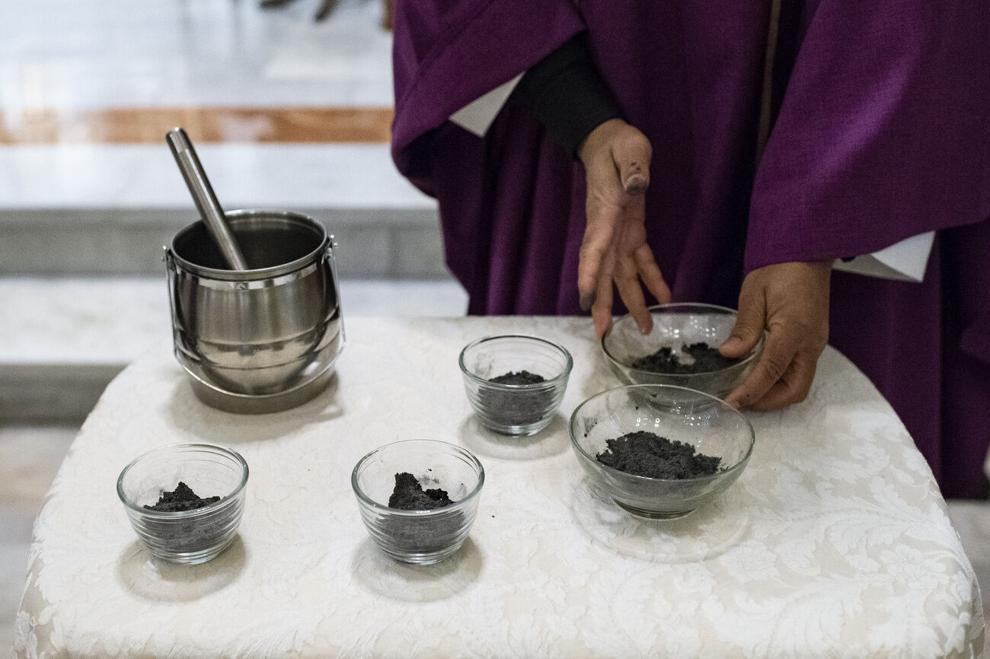 "All the Catholic parishes in the Diocese of Ogdensburg will be practicing Ash Wednesday that way," she said. "Obviously, it's still all COVID-compliant; we have the reduced capacities and social distancing requirements and mask requirements continued through Mass."
Tri-county parishes under the diocese include: St. Cecilia's in Adams; St. Cyril's in Alexandria Bay; St. Paul's in Black River; St. Patrick's in Brasher Falls; St. Mary's in Canton; St. James Minor in Carthage; St. Vincent of Paul in Cape Vincent; St. Mary's in Copenhagen; St. James in Gouverneur; Queen of Heaven in Henderson; St. Peter's in Lowville; Sacred Heart in Massena; St. Mary's in Potsdam; St. Andrew's in Sackets Harbor; and Church of the Holy Family in Watertown; among others.
At St. Mary's Church in Canton, there will be three Ash Wednesday services provided at 7:30 a.m., 12:10 p.m. and 5:15 p.m. Ashes will be sprinkled on the heads of those who attend any of the three services. All COVID-19 safety measures will be in place for each service.
"We don't know what to expect this year," campus minister Peter Mueller said Tuesday. "It's difficult to project, but we're having three Masses, so hopefully that will help spread the numbers out a bit."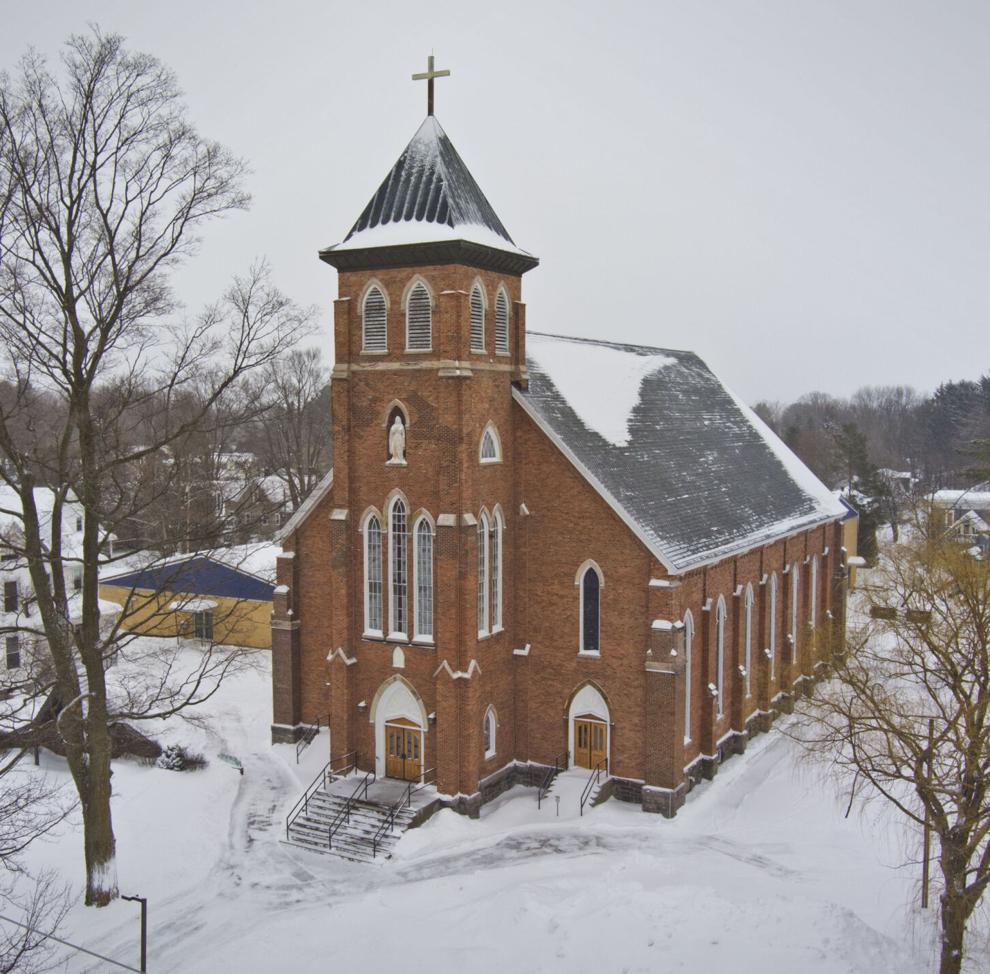 He noted that it would be helpful for the church if those planning on attending any of the services signed up in advance on the church's website — cantoncatholics.com — so it could get a rough count of how many people to expect.
St. Peter's Church in Lowville, part of a collective of three Lewis County churches now under the same name, will host services for the Catholic community of St. Peter's, St. Mary's and St. Hedwig churches.
The three services scheduled for the community will take place at 7 a.m., noon and 5:30 p.m. Wednesday. According to Father Jay Seymour, ashes will be distributed at all three Masses and health guidelines will be followed at all times.
"Some people might have to wash their hair afterwards," he said. "We're going to be sprinkling the ashes on their heads, which is actually an ancient form that we haven't used in recent years, but it's appropriate liturgically; it gives the sign that we are dust and unto dust we shall return."
With Ash Wednesday comes Lent, a solemn religious observance that begins Ash Wednesday and ends about six weeks later, the night before Easter Sunday.
Father Seymour noted that the 40 days of Lent help people to reflect not only on what they anticipate of Easter, but also on this past year, including the sacrifices the world has had to endure dealing with the COVID pandemic.
One church in Watertown has deviated from the mold even more so than the sprinkling of ashes, instead opting to use small stones to form the shape of a cross in place of ash.
According to Rev. Leonard Sponaugle, pastor at First Presbyterian Church on Washington Street in the city, there will be an Ash Wednesday service in the sanctuary beginning at 7:30 p.m., which will also be broadcast for those who can't make it.
Rev. Sponaugle said the church expects some attendance and that all those who do show up should expect to adhere to safety measures.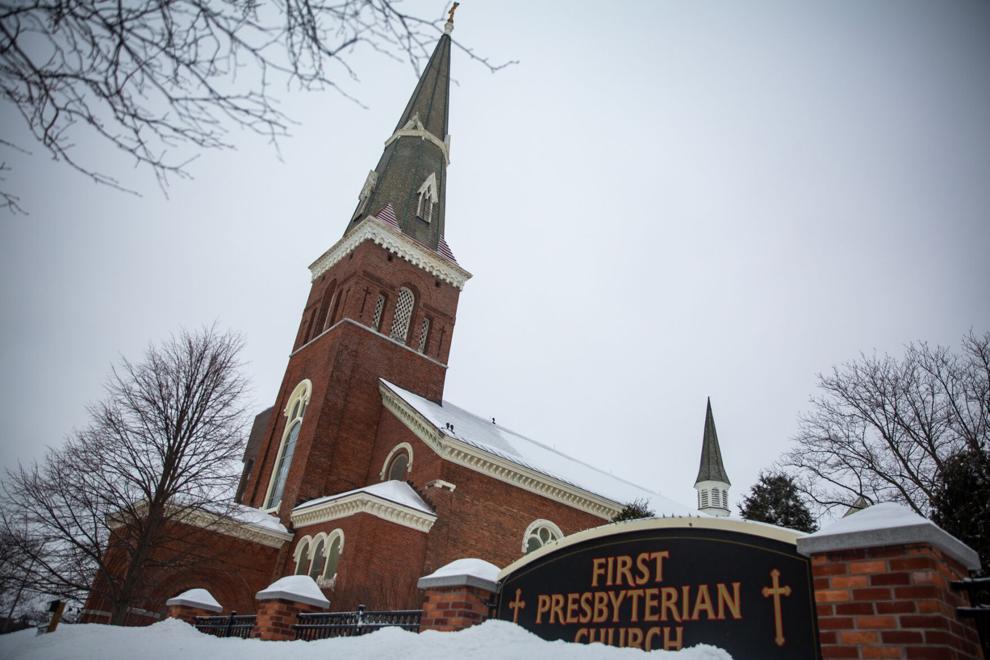 Some time ago, the church obtained small, black decorative stones, described by the reverend as "very pretty." During what would be the imposition of the ashes, everybody will take their stones, which were available for pickup beforehand and will also be available tonight, and all together make the sign of the cross on their foreheads.
They will then be able to keep the stones with them for the next couple of weeks as a reminder of the season of Lent.
"It's the time in the Christian liturgical year where we slow down and catch our breath," Rev. Sponaugle said of Lent, "and because of the global pandemic, we have all in a sense been so frantic and so worried that I'm hoping this year the Lenten season slows us down some."