WATERTOWN — In this, the second Easter of the COVID-19 pandemic, the little campfires of hope have helped to pull us through the difficult times.
On Richards Drive in Watertown, a woman and her church ministry have enlightened the lives of dozens of people the past year through a simple task.
Gail C. Butterfield's higher calling involves a Trinity Episcopal Church mission of phoning parishioners on their birthdays and wedding anniversaries to wish them well, as well as to talk about anything else that may come up.
She is, Trinity pastor Rev. Molly Payne-Hardin said, "Hope incarnate."
"Gail's work — person-to-person connection — is at the heart of Easter Sunday's message," the Rev. Payne-Hardin said. "Because God became the person of Christ, died and was resurrected, we're now able person-to-person to offer that everlasting hope and abiding love to all people. And haven't we all really missed that person-to-person contact during the pandemic?"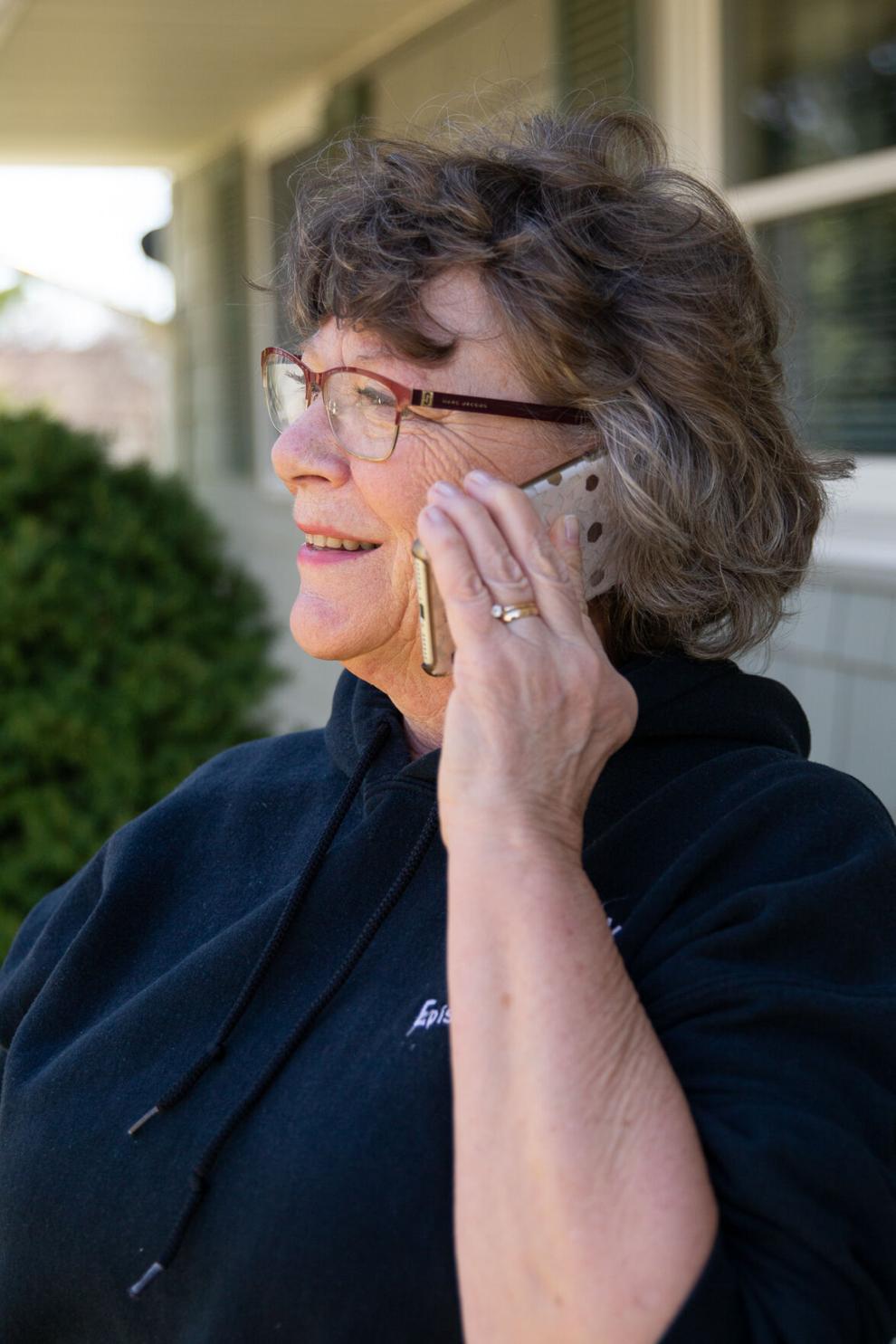 Pre-pandemic, Trinity Episcopal Church would mail out birthday and anniversary greetings to parishioners. But when the church office shut down, that wasn't possible, so an alternative greeting plan was sought.
Parish administrator Sue E. Ebersol realized she had the perfect candidate to make the phone calls.
Until March of 2020, Rena L. Eves, a retired nurse and one of Ms. Ebersol's regular office volunteers, had charge of the church's greeting card ministry. She did the task for several years.
"She was really dedicated to selecting just the right card to send to those marking a milestone or experiencing a major life event — a birthday or an anniversary, a new baby, get-well wishes or condolences on the death of a loved one," Ms. Ebersol said. "She put a lot of thought and care into getting those cards ready and mailed on time. She also spent hours organizing the cards, which are donated to the ministry by members of the parish."
But during a pandemic, trying to get all the supplies (cards, postage, monthly lists) from Trinity's hands into Ms. Eves's hands didn't seem safe, so it was thought that the ministry might continue by phone, which is when Ms. Ebersol reached out to Mrs. Butterfield.
"It was a tough choice because all my volunteers are wonderful, but the reason I chose Gail was because of her ability to receive information by email and the likelihood that, of all my volunteers, she would have the most time to do the work," Ms. Ebersol said. "Additionally, just like all my volunteers, she is always willing to help with any ministry of the church that might enrich the lives of others."
Parishioners were used to Mrs. Butterfield's helping hands and words of support.
"In the church office, either answering the phone or greeting walk-ins, she often encountered people on their worst day and always did her best to help," Ms. Ebersol said. "She has a natural gift for engaging others in conversation, whether they have just walked through the door or have been a member of the parish for 50 years, and really hearing and responding to their needs."
Mrs. Butterfield is retired from the Watertown City School District, where she worked as home/school coordinator, which focused on increasing student attendance. Her husband, Donald, is a retired district third-grade teacher. They have two grandchildren, and during the pandemic, the couple has helped to oversee their education.
She said she didn't have to think about it when Ms. Ebersol asked her to take on the phone ministry.
"I did it, because as you can tell, I like to talk," Mrs. Butterfield said. "And I just thought it was a wonderful thing to do."
She began the calls in March of 2020. She has a calendar with names and phone numbers and averages about a dozen calls a month.
"At the beginning, I thought, 'How am I going to phrase this?' because the greeting is really from the Trinity church family, and not just from me,'" Mrs. Butterfield said. "I would stumble over my words a little bit at first and people were surprised."
But the calls, she said, were very well received. Many of the calls drifted away from the simple birthday and anniversary greetings to chats about life in general that were especially welcomed by shut-ins.
"Some conversations last 20 to 30 minutes, if somebody was lonely or we got to talk about what was important to us," Mrs. Butterfield said. "That's a great connection."
She calls young and old, and treasures the memory of a call she made to a teenager, age 15.
"He was so happy to get the call," Mrs. Butterfield said. "He didn't talk very long. But he told me what gifts he had gotten and he said, 'Thank you! Thank you! And thank everyone at the church.' That lifted my spirits as well."
Even belated birthday and anniversary wishes proved valuable.
"Some days, I was unable to get someone on the phone or perhaps be a day late in calling, or maybe I got my dates mixed up," Mrs. Butterfield said. "But then, I came to hear what they did on their birthdays. So it became fun to call the day after."
The phone calls, Mrs. Butterfield said, have also been a benefit to her. She's made over 100 calls.
"It was just a blessing for them to have somebody reach out and talk about anything and everything, and for me, to just learn a little bit more about the people I might have said hello to and not really gotten into depth with anything."
Norma B. Newman, 88, of LaFave Road, was baptized at Trinity Episcopal Church when she was 2. This year, inspired by Mrs. Butterfield's call, she sang "Happy Birthday" to herself on Dec. 8.
"I've always been a communicant of Trinity Church and I've known Gail for a long time," she said.
Mrs. Newman has several children who often stop by and who also called her on her birthday, but she wistfully recalled her 2019 birthday; a contrast to her solo celebration.
"Everybody came that I wanted to be here at different times of the day," Mrs. Newman said. "And I spent the whole day enjoying myself with everybody dropping in, but of course, that didn't happen this year."
Mrs. Newman worked as a nursing assistant for 17 years at Mercy Hospital before retiring. Her husband, Robert, died in 1984. She's a 1950 graduate of Watertown High School.
"We were the last class in 1950 out of the old high school, which is now where the American Legion is on Sterling Street," she said. "It was a big, beautiful stone building."
And someone who makes a call to Mrs. Newman's home may also discover through her chats that she has other historical connections to the area. She said as a young girl, she had an addiction to purchasing and charging on credit, clothes from Empsall's Department Store. She needed a job to pay off those bills and was hired at New York Telephone.
"I worked there for 17 years until they went direct dial," she said. "I worked the night shift, and I was the last person to take a call before they switched over, which is kind of neat."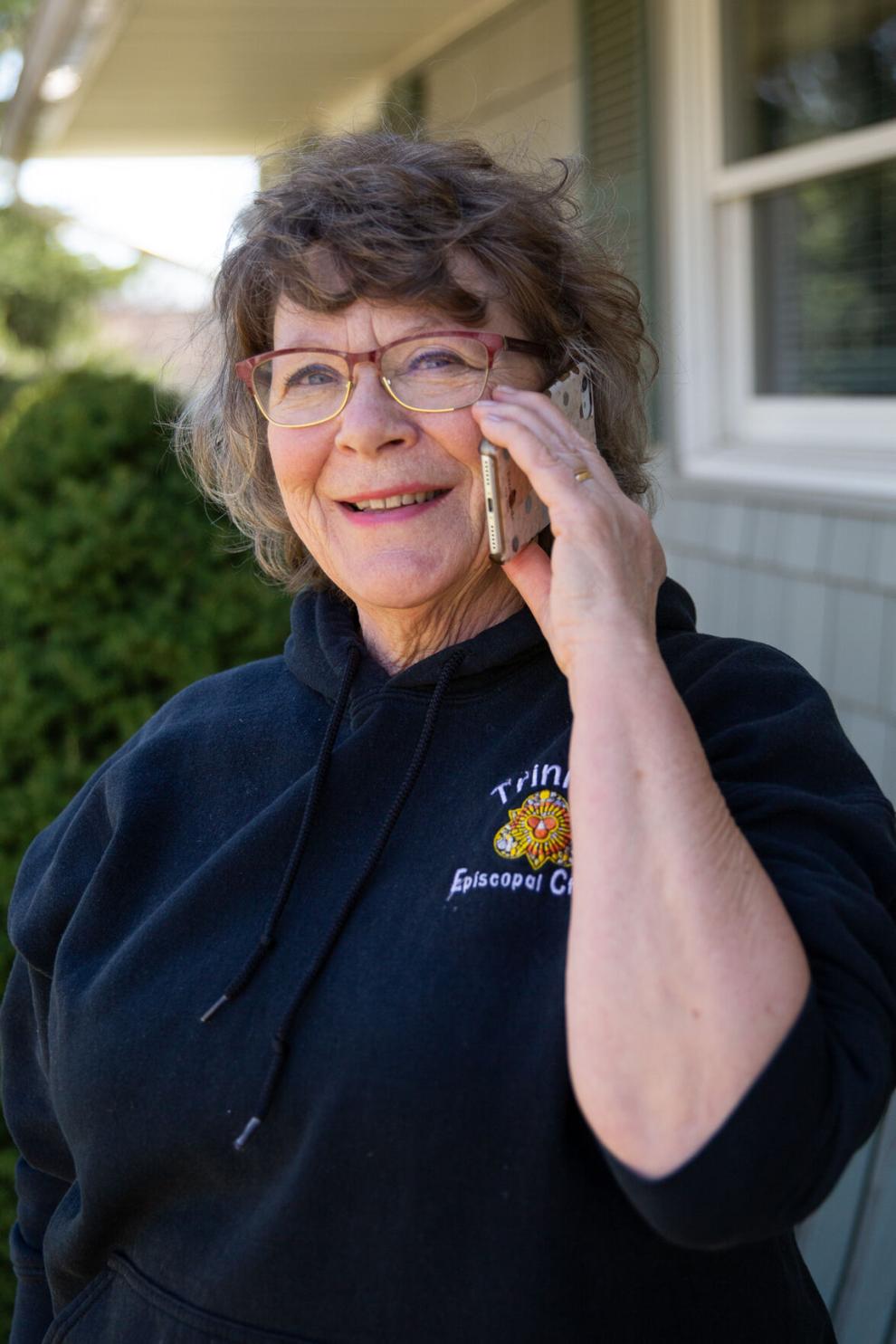 Now her phone calls are often from Mrs. Butterfield.
"She calls me occasionally and we have nice chats," she said.
Mrs. Butterfield's phone calls that come out of the blue can surprise people, such as when Charles I. Barrett received a call on his 79th birthday in January.
"I didn't answer her call the first time," he said. "Her name came up as Butterfield, with the letter G — but I misread it as Butterfield 8. I said, 'Why the heck am I getting a call from Butterfield 8 for?' So I didn't answer her the first time."
But Mrs. Butterfield was persistent. She called back.
"I saw my mistake and answered," Mr. Barrett said. "I was very pleased. We actually talked for about a half hour."
Some of the topics included the "old days" when Mr. Barrett attended school at the one-room schoolhouse, District 3, at the intersection of Swan Road and the Watertown Center-Burrville Road.
"I did my first five grades there," he said.
Mr. Butterfield, who worked as a paralegal, said that Mrs. Butterfield's calls are an example of the benefits that a church family can bring.
"For example, when we started this pandemic and isolating, everybody was talking about social distancing," Mr. Barrett said. "I said, right from the beginning, it should be 'physical distancing,' not social, because we need our social contacts. But just be sensible and practice a little physical distancing."
Ms. Ebersol has received several responses from people who received one of those social calls from Mrs. Butterfield.
"All were just delighted to hear from a member of their church family," Ms. Ebersol said. "Staying in touch without gathering in person has presented challenges, and I believe that the phone ministry is one way that has helped us to stay connected."
The Rev. Payne-Hardin said she has also heard from parishioners saying that they enjoyed hearing from Mrs. Butterfield.
"They might expect their priest to call them for a birthday or anniversary, but to hear from a fellow member in the pews really means a lot to them," the Rev. Payne-Hardin said.
She realizes that what Mrs. Butterfield has embarked on can't always be an easy task.
"I have to imagine that Gail talked to people on some days who were feeling really low. I know that I have,'' the Rev. Payne-Hardin said. "It's a pandemic. It's really tough. And yet she isn't offering this connection simply because we're extra optimistic or cheerful people, but because God's own flesh and blood experienced the worst that our world could offer and still chooses death and resurrection to pave the way for us all. I guess that last sentence is very much on my mind, because this is Holy Week — the week of Jesus's last supper with friends, rejection, trial, crucifixion and death."
Last month, Trinity Episcopal Church welcomed the return of in-person services, with pandemic guidelines.
"I'm not going to stop, even though we're back in church, if they let me keep calling," Mrs. Butterfield said. "I think the second round will be more fun because I think it's been a blessing for me. I've gotten to know some of the parishioners that I didn't know before. And the calling of the people I already knew — it was very comfortable to me to hear their voices and to have a conversation."
Also, the calling that Mrs. Butterfield has found may be contagious.
"I saw her anniversary and birthday were coming up," Mr. Barrett said. "I returned the favor and called her. We talked for another half hour."