WATERTOWN — A new era is on the horizon for Emmanuel Congregational Church.
A pastor has been selected to replace the pastoral team that spiritually guided the congregation at 119 S. Hamilton St. for nearly three decades.
"We've been actively searching for 18 months before we found a new pastor," said Mary Hampton Cole, chairwoman of Emmanuel's search committee.
Meanwhile, the Rev. Ms. Jane Wagner, the interim pastor who guided the parish during the transition, is readying a bittersweet farewell to the congregation.
The Revs. Ronald and Patricia Farr led the church for 28 years before retiring in 2017. Losing such long-time pastors and selecting new spiritual guidance was an emotional time for the church, Ms. Hampton Cole said.
"It's a milestone for us, in that we've had pastors for 28 years and they retired and we had to go through the process, which is almost like mourning, because you've been with them for so long and they know all about you," she said. "They've married us, buried us and birthed us."
The Rev. Mr. Jamel J. Flag of New Jersey, who in March received his ordination through the United Church of Christ, begins at Emmanuel on Tuesday, with his first sermon set for Sunday, Nov. 1.
The Rev. Mr. Flag was selected from among the seven candidates interviewed for the post.
It was an extensive interview process, beginning with an online interview by the seven members of the search committee. For the Rev. Mr. Flag, that was followed by in-person interviews in Watertown and a guest sermon at the church. Members of the congregation, in addition to the search committee, were also given a say in who the church selected for their new pastor.
"He was voted in unanimously by the congregation, which is unheard of," Ms. Hampton Cole said. "He meets our needs. He's very compassionate, very mission-oriented and very personable."
His approach on preaching the Bible also impressed the congregation, Ms. Hampton Cole said.
"He preaches the Bible as you can understand it," she said. "He brings it current and makes it understandable."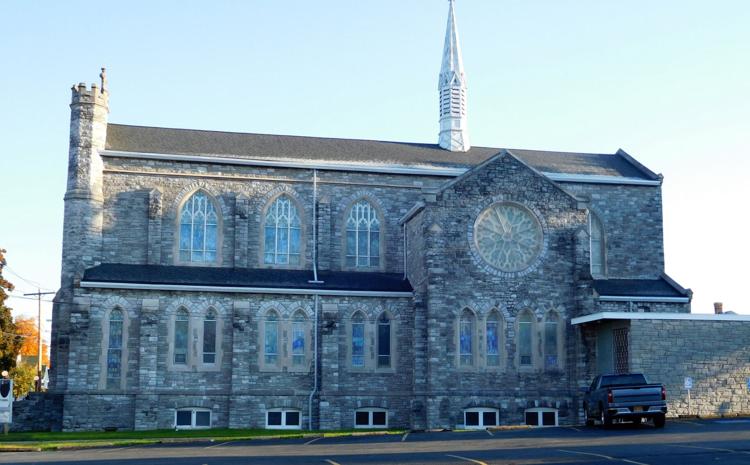 A conversation
The Rev. Mr. Flag said he prides himself in being a "conversational preacher."
"The same way that you and I are talking right now is the same way that I preach," he said in a phone interview. "We may not have an actual dialogue going on in the preaching moment, but I want to preach in such a way that people feel comfortable enough to answer (and) if there's a rhetorical question, it should be asked in such a way that it makes you think, 'Wow — I could answer that now on the spot.'"
The Rev. Mr. Flag, who turns 34 in November, grew up in Miami, Fla., before moving to North Carolina. He moved to New Jersey after getting an opportunity to do some ministry work in the state.
"After a few years of working with some nonprofits and churches in the area, I decided to further my ministry by going to seminary," the Rev. Mr. Flag said.
He graduated with a Master of Divinity degree from Princeton Theological Seminary. He and his wife, Ebony, have two children, ages 3 and 9.
"Prior to accepting the pastorship at Emmanuel, I was a hospital chaplain and also a Protestant Ministry chaplain at a local university," he said.
The Rev. Mr. Flag said a couple of key factors make his new job at Emmanuel especially praise-worthy for him.
"I've been blown away by their reception of me as a young person," he said. "I think a church as established as Emmanuel, for them to take the chance on calling a young pastor, is huge."
He added, "Then there's the reality that the congregation is predominately a white congregation and I'm a Black male. That, in and of itself, is something to be celebrated."
The Rev. Mr. Flag is also a person with a disability. He gets around in a wheelchair.
The church has been working to make the Rev. Mr. Flag's office areas more accessible.
"Not only does their calling me show a commitment to diversity and inclusion, but it also shows growth on part of the congregation — to not be stagnant in having a particular view of what a pastor should be and sticking with that," the Rev. Mr. Flag said.
'Progressive voice'
Emmanuel Congregational Church describes itself as "the progressive voice of Christ in the north country."
According to Times' files, and an extensive history of the church listed on its webiste, the roots of Emmanuel go back to the summer of 1885, when the Rev. William F. Stokes, a Congregational minister of Rodman, became a missionary for the American Home Missonary Society and began efforts to establish a church in the eastern section of the city.
The original church was dedicated in December of 1886 at its location at North Rutland and Olive streets. In 1913, the new and current church at 119 S. Hamilton St. opened and the old church eventually made into apartments.
In 1956, the church launched a fund drive for a Sunday school building. It was dedicated on Sunday, June 1, 1958. In May of 1965, church members voted to join the United Church of Christ, "a distinct and diverse community of Christians that come together as one church to join faith and action." The UCC is the result of the merger of the Congregational Christian, Evangelical and Reformed denominations. It now has over 5,000 churches and nearly 1 million members across the U.S.
In 2018, the church completed major renovations of its sanctuary, including removing asbestos, painting and cleaning walls, adding new carpeting, renovating floors and adding a new sound system. A new roof and new front steps were installed in 2010.
The Rev. Ms. Wagner, a former Methodist pastor, has been in ministry for 22 years and will retire after the Rev. Mr. Flag takes over duties at Emmanuel.
In the summer of 1998, the Rev. Ms. Wagner began her pastoral career as pastor at Grindstone Island United Methodist Church. Her other assignments: September of 1998 to June of 2006, Philadelphia/Evans Mills UMC; July 2006 to June 2008, Tyrone UMC and 2008 to 2018, United Community Church of Carthage.
She officially transferred her credentials to the United Church of Christ denomination in 2016. "It was important for me to be a part of a denomination that valued the worth of all persons, just as God had created them," she said.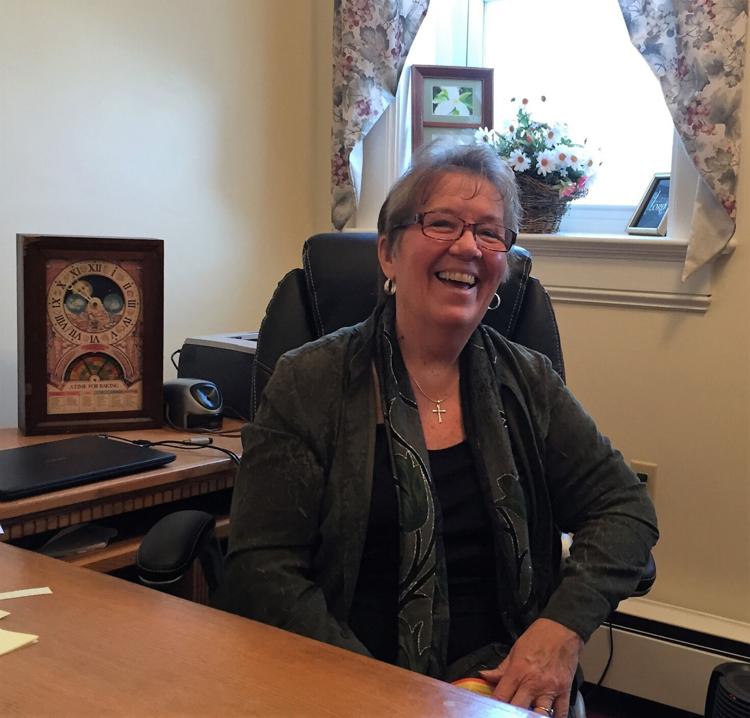 Reflection and planning
The Rev. Ms. Wagner said that coming into Emmanuel on an interim basis after Revs. Ronald and Patricia Farr pastored there for 28 years, brought a time for reflection for the congregation, but it was also important to look ahead. Her job was to help the congregation "reflect upon those years and to come into touch again with their own roots about who they are, who is their neighbor and who is God calling them to be. As they reflect, it's the idea of what they would be looking for in a new pastor to lead them more fully into that."
She thinks the search committee selected a "perfect" match for the church.
"I am thrilled for them," the Rev. Ms. Wagner said of the congregation. "They are ready. I have met Rev. Flag. He is perfect for this position as far as I can sense. I believe they have a bright and productive future."
She added, "It's bittersweet in that I will be leaving them behind, but that's why I came. That's why an interim pastor comes. They come at a difficult time for a church, to help them through a passage."
But cutting the personal bonds are still tough for her.
"I've been here for over two years," the Rev. Ms. Wagner said. "You fall in love with people in that amount of time. I love this congregation and I see so many gifted peple in this congregation. It's going to be hard to leave them behind but that's part of my job."
She has especially grown fond of the "open-hearted people" at Emmanuel.
"They approach everyone with an open heart and acceptance for who they are," she said. "It's easy to work with people like that."
Ms. Hampton Cole said that according to national guidelines of the United Church of Christ, once a pastor leaves a particular church, the pastor cannot return to the church for fear of "undermining" a new pastor.
"When you work that closely with the people, and you're leaving as their spiritual leader, if you come back to sit in the pews, it's going to be very difficult for the incoming pastor to develop the kind of relationships that they need to," the Rev. Ms. Wagner said. "If the old pastor is hanging on, then in many cases, the people have an even more difficult time to let that person go. We all basically pledge to truly leave the church when we leave. That doesn't mean after a period of time, I couldn't come back for a visit, or even after a couple of years, I couldn't come back and participate as a member. It does mean you need not be present while the new pastor is establishing their relationship with the congregation."
Back to 'the promised land'
The Rev. Ms. Wagner said that acquaintances have good-naturedly suggested "retirement jobs" for her, but they haven't swayed her plans.
About a decade ago, she founded the Promised Land Retreat Center in Harrisville, where she lives. The faith-based nonprofit is open to all persons seeking "spiritual renewal, formation, and/or healing" or for people just in search of a respite from the stress of everyday life. It's currently closed due to the pandemic.
"Right now we're not operating because of COVID, but I expect to open and take that back up after I retire," the Rev. Ms. Wagner said.