PYRITES — Among crunched leaves and before a wooden altar, about 50 worshippers gathered for a special Mass on Sunday afternoon.
Edward "Edd" White checked his watch — 2:59 p.m.
"About 30 more seconds," he said, before ringing the singular church bell.
The Rev. Bryan D. Stitt, pastor of St. Mary's Roman Catholic Church, Canton, who oversees St. Paul's, was joined by clergy previously stationed in Canton and Pyrites, including Parochial Vicar Bernard D. Menard, Rome, N.Y., and Pastor Todd E. Thibault, Ellenburg and Lyon Mountain. Former St. Mary's and St. Paul's pastor Douglas J. Lucia, now bishop of Syracuse, delivered the homily.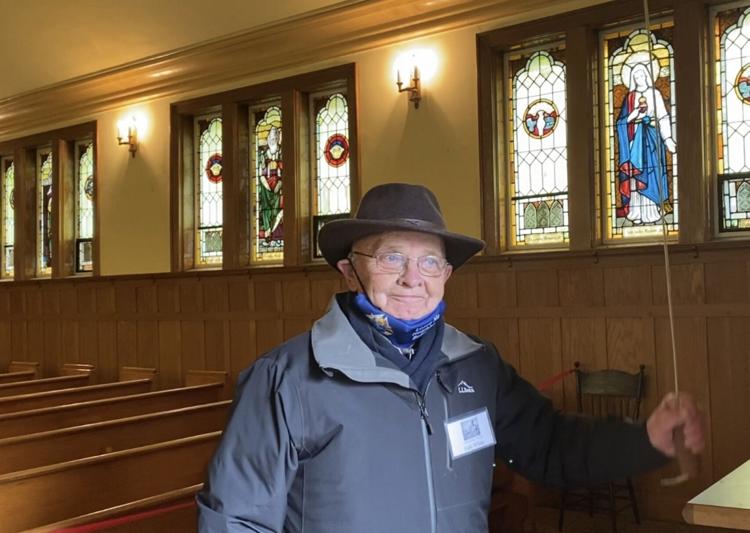 Built in 1920 by then-pastor Michael J. Kelly and Pyrites residents hauling stone in horse-drawn wagons, the cobblestone parish became a mission of Canton in 1931.
By 1987, after the DeGrasse River Paper Company boom of the early 1900s, a priest shortage and lack of parishioners closed St. Paul's for regular services. Stanislaus J. Brzana, then the bishop of the Roman Catholic Diocese of Ogdensburg, designated the building an oratory in 1990. Annual Masses and special events have since been held at the site, but visible structural decline has pushed the church toward an uncertain future.
"The last couple of days, I've imagined myself sitting at Mass as a young man, sometimes a very young man, and looking around me," Edd said. "It's just a wonderful thing to look back on, and more than that, a wonderful thing to be a very good part of."
Edd built the current St. Paul's altar while studying at SUNY Delhi, southwest of Albany in Delaware County. A lifelong woodworker, Edd drove the new altar some 200 miles to Pyrites in his '51 Chevy.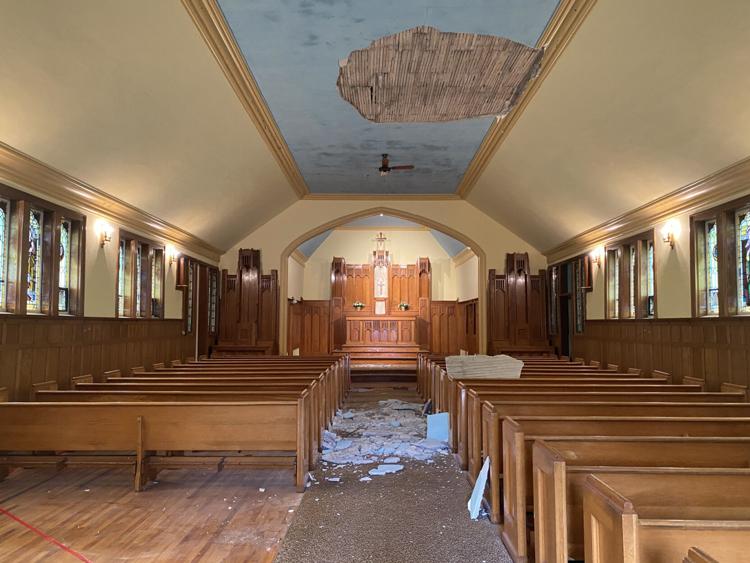 His brother John White remembers summer ice cream socials on the St. Paul's lawn, with a Sykes Dairy truck parked out front every other Saturday.
"They were fantastic," John said.
Canton residents Patty and Raymond "Rocky" Ashlaw were married at St. Paul's on Feb. 10, 1973. Patty grew up down the road from the church and spent Sundays there from birth to about age 20.
Mask on and wrapped in a blanket, 102-year-old Frank White, no relation to Edd and John, sat in the front row outside his childhood church.
A handful of other area residents, in lawn chairs Sunday, buried loved ones, celebrated births or wedded their spouses during past St. Paul's services.
Though no official decision has been made, Father Stitt said last week, the Diocese is weighing whether to demolish or sell the deteriorating church, as the ceiling has started to cave in and chunks of plaster have fallen on the wooden altar and pews.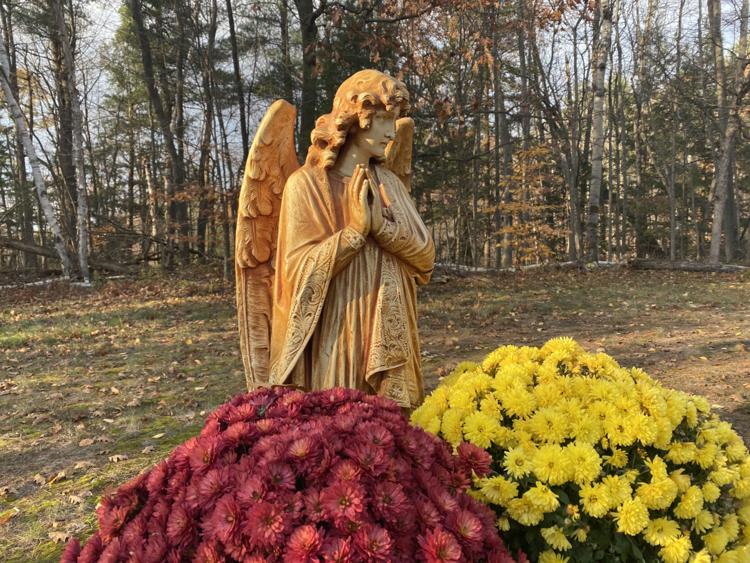 But the century-old building, though beautiful, Father Stitt told congregants, is just that — a building.
Retelling a tale of a house fire, Father Stitt described a child named Walter, who escaped the smoke with his family and understood what it means to have a "spiritual home." A neighbor stopped by the charred house, offering condolences, "I'm sorry your home is destroyed."
"Little Walter responded, 'our home isn't destroyed, we just don't have a house to put it in right now,'" Father Stitt said.
Edd, 83, and John, 81, each took Communion and offered confession on Pink Schoolhouse Road, and for decades, their father Kermit White helped maintain the church, making minor repairs and checking in on the building when regular services stopped in the '80s. After Kermit died in 1999, Edd took responsibility as caretaker of the church.
"This man is one who has seen that our home is not just our house," Father Stitt said of Edd following Sunday's service, presenting him a plaque honoring his family's dedication to "building up faith" at St. Paul's. "In the words of St. Paul himself: 'Working night and day in order not to burden any of you, we proclaimed to you the gospel of God.'"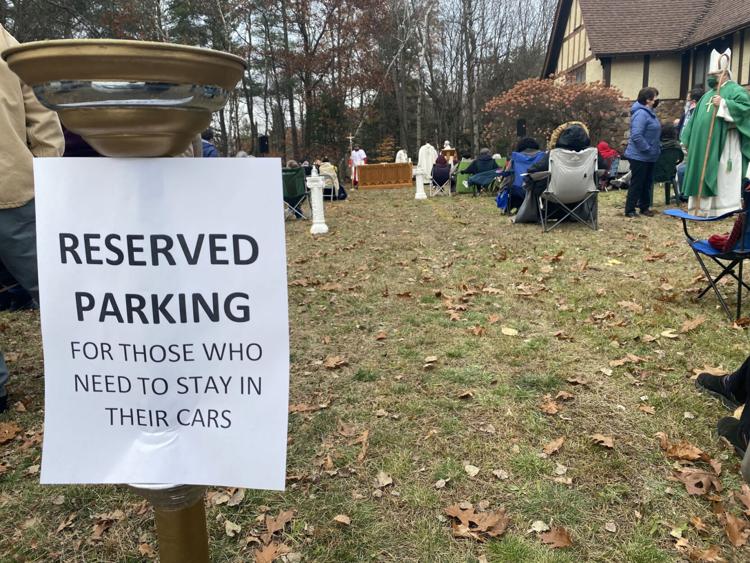 Concluding his homily, Bishop Lucia shared one of his favorite stories — of one student and one question, "what is the most important part of Mass?"
"He stands up proudly at his desk and he says, "the Dismissal Rite,'" Bishop Lucia said. "The Dismissal Rite is the most important part of the Mass because that's when you and I go out and live the Mass."
That answer, he said, is a reminder: "That when you and I speak of our love of God here at this holy table, at this altar, when we go forth from it, we are being challenged to go live that love, in our love of neighbor."