PYRITES — Holding a photograph of St. Paul's Oratory as he sat inside the Canton Municipal Building Wednesday, 102-year-old Frank J. White's eyes narrowed.
"That's my church," he said.
West of the Grasse River in the town of Canton and set against a forested backdrop at 57 Pink Schoolhouse Road, St. Paul's was founded as a parish in 1919. The cobblestone building was built in 1920 by then-pastor Michael J. Kelly and Pyrites residents hauling stone in horse-drawn wagons. The parish was a mission church prior to 1919, and became a mission of Canton in 1931.
By 1987, after the DeGrasse River Paper Company boom of the early 1900s, a priest shortage and lack of parishioners closed St. Paul's for regular services. Stanislaus J. Brzana, then the bishop of the Roman Catholic Diocese of Ogdensburg, designated the building an oratory in 1990. To maintain oratory status, St. Paul's held two annual Masses and was available for weddings and funerals until the church began exhibiting significant structural decline earlier this year.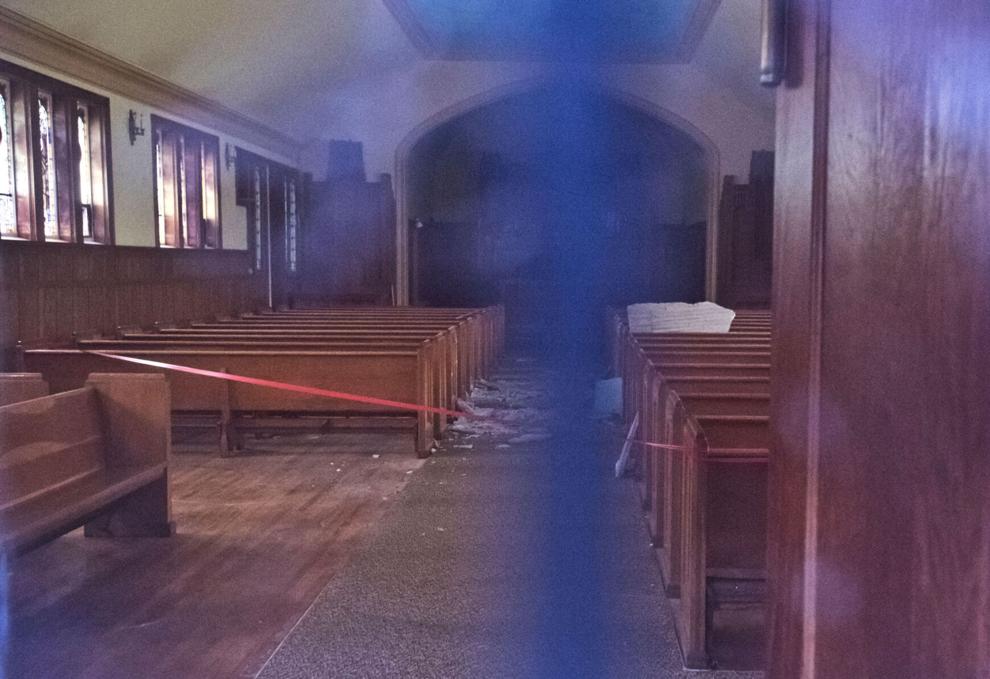 In commemoration of its 100th anniversary, St. Paul's will host a special outdoor Mass at 3 p.m. Sunday, rain or shine.
The Rev. Bryan D. Stitt, pastor of St. Mary's Roman Catholic Church, Canton, who oversees St. Paul's Oratory, will preside. Clergy previously assigned to St. Mary's and St. Paul's have also been invited. Masks and social distancing are required, and those planning to attend are asked to bring a lawn chair and call the St. Mary's office, 315-386-2543 to register.
Calling ahead, Father Stitt said, will help facilitate any COVID-19 contact tracing should the St. Lawrence County Public Health Department need to issue a virus exposure notice, but is also helping Mass organizers connect former St. Paul's parishioners.
"If this is going to be the last Mass on the grounds, which is a somber reality, we want it to feel special," Father Stitt said, adding that the service will be a reunion, complete with name tags, for community members who once took Communion or were married at St. Paul's.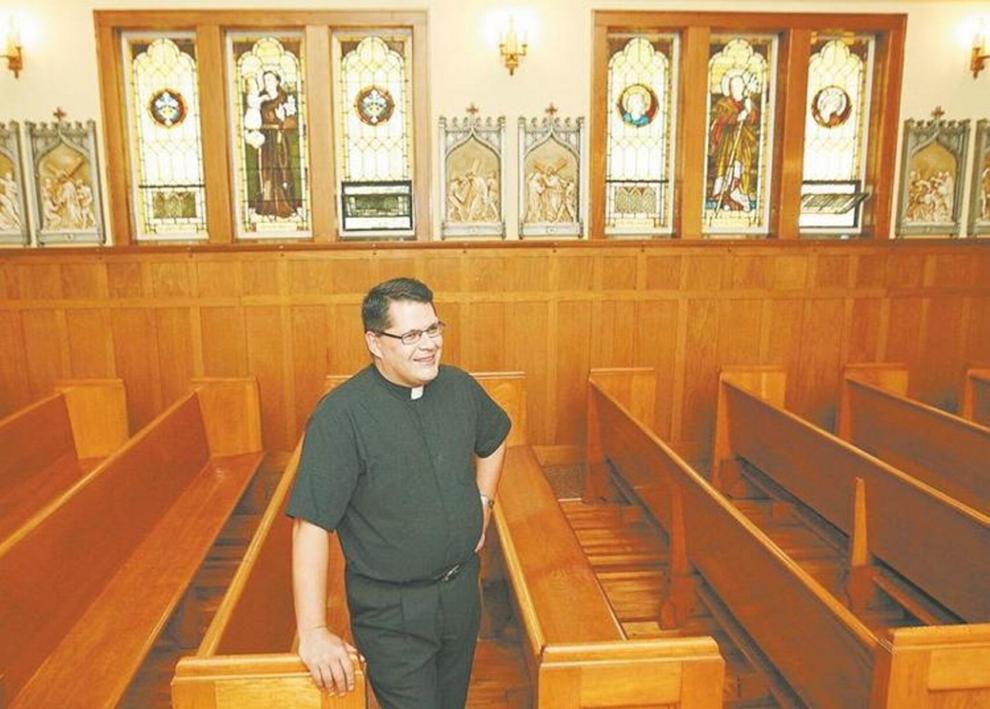 Though no official decision has been made, Father Stitt said, the Diocese is weighing whether to demolish or sell the deteriorating building, as the ceiling has started to cave in, chunks of plaster falling on the wooden altar and pews.
"It's too bad," Frank said. "It's a beautiful little church."
Founder of White's Flowers in Canton, Frank reminisced this week about walking to St. Paul's with his six siblings from their family farm in Pyrites. Funerals for his parents and siblings were held at the church.
A teenage Frank once shouldered his fishing pole and set out from the farm toward the Grasse River when he encountered his pastor walking — in the opposite direction — to St. Paul's Sunday morning Mass.
"I was in church the next Sunday," Frank said.
Like Frank, whose mother made the altar cloths at St. Paul's, brothers Edward, "Edd," and John White, no relation to Frank, grew up as St. Paul's altar boys.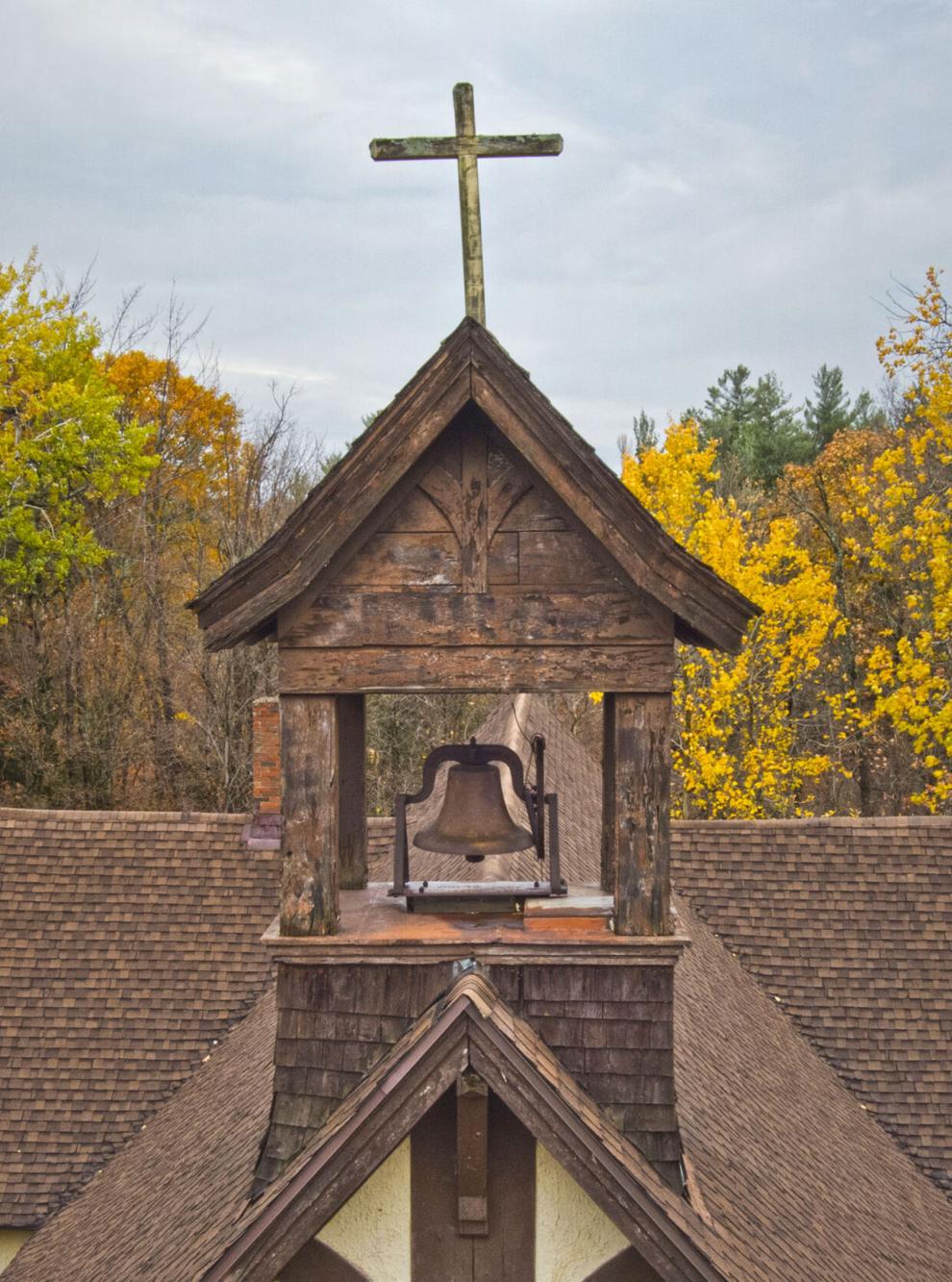 Edd and John each took Communion and offered confession on Pink Schoolhouse Road, and for decades, their father Kermit White helped maintain the church, making minor repairs and checking in on the building when regular services stopped in the '80s.
After Kermit died in 1999, Edd took responsibility as caretaker of St. Paul's. He was first to find the ceiling damage in September and first to discover the sanctuary had been vandalized in 2008.
A then-17-year-old Anthony M. Leonard, who lived down the road from St. Paul's, was charged with third-degree burglary and second-degree criminal mischief, and in 2009 pleaded guilty to the burglary charge in an agreement with the St. Lawrence County District Attorney's Office.
The teen admitted to causing damage inside the church over a period of days. Stained-glass windows were smashed, padding from every pew kneeler was removed and exterior doors were barred and nailed shut from the inside. The altar was scratched, and the door of the tabernacle that holds the Communion host was removed, chopped into small pieces and tossed behind the altar.
The St. Paul's community rallied to restore the church, and the sanctuary was reconsecrated in 2010.
Edd built the St. Paul's altar himself while he studied at SUNY Delhi, southwest of Albany in Delaware County. A lifelong woodworker, Edd drove the new altar some 200 miles to Pyrites in his '51 Chevy.
When he thinks of St. Paul's, a word comes to mind: "hometown." Edd turned 83 this year, and John will celebrate 81 years next week.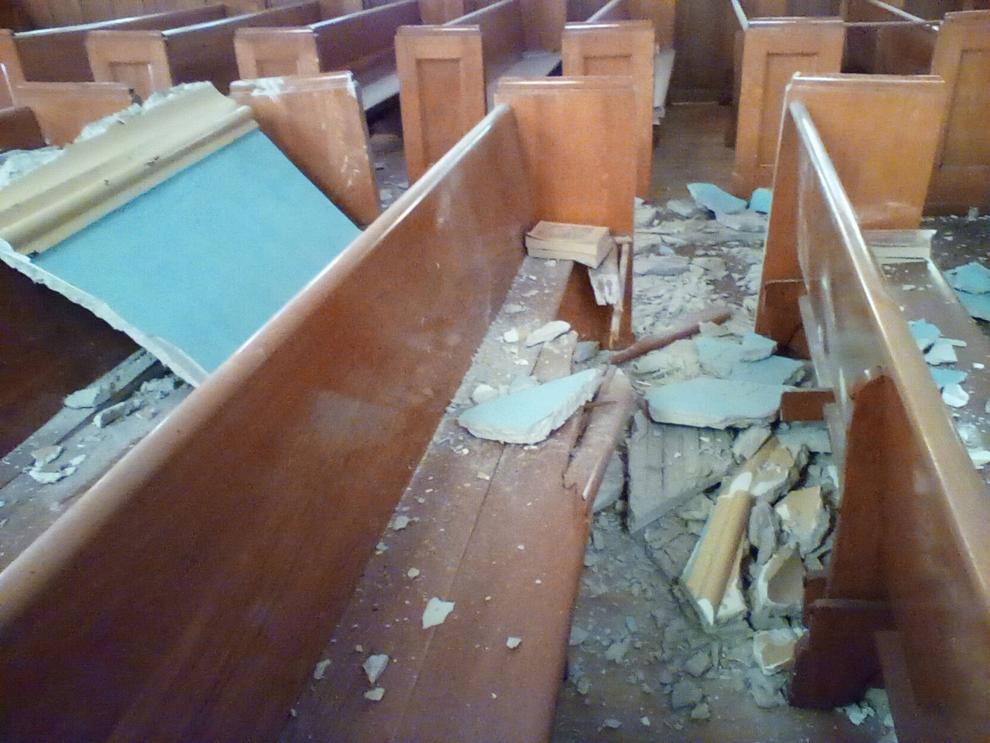 The brothers now worship at St. Mary's and last attended an indoor service at St. Paul's about 10 years ago when the Rev. Douglas J. Lucia, now Bishop of Syracuse, oversaw the Pyrites oratory from his Canton station at St. Mary's. Edd said Sunday's Mass will be an opportunity to remember Pyrites and reunite with childhood friends.
Two pews were significantly cracked when the oratory ceiling fell, Edd said, and he has plans to fashion the wooden pieces into 14- or 16-inch crosses for former St. Paul's families.
"I want to repurpose the wood and use the broken pews," he said, "to make something new."