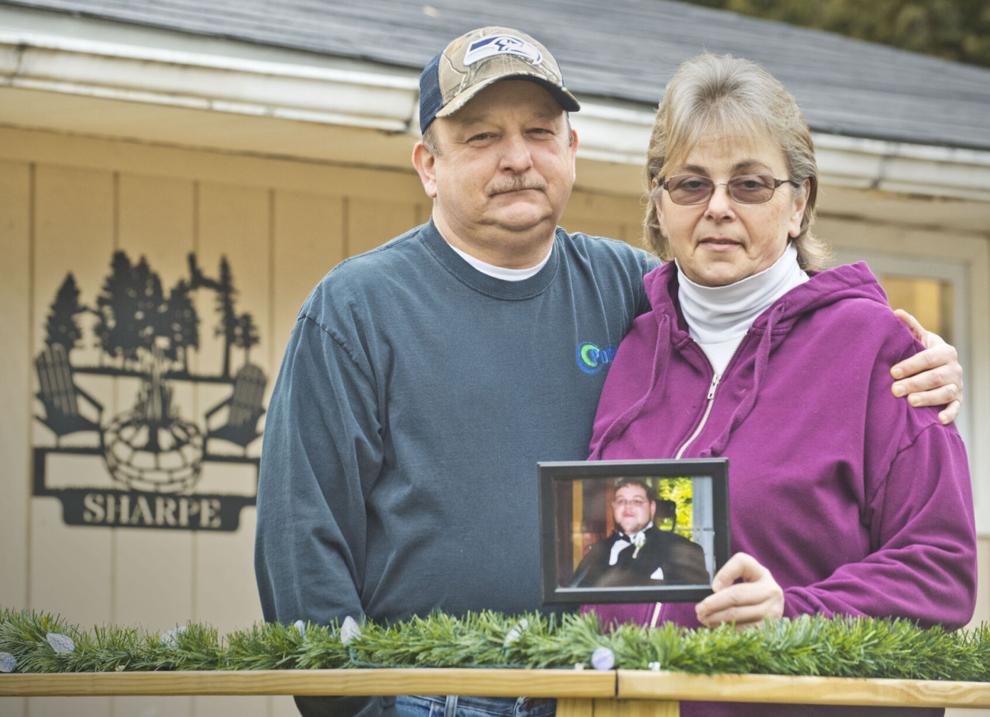 MASSENA — A decade ago, Andrew J. Middlemiss secured a whoopee cushion underneath the toilet seat in his mother's house, then quietly waited for his trick to land.
Organ donation myths busted by the U.S. Health Resources and Services Administration:
The flatulence bit gave way to an ongoing friendly feud: Who could produce the best scares?
"For as many times as he did it, he seemed to catch her a lot," Andrew's stepfather Jamie L. Sharpe said. "And for him being in a wheelchair, he was pretty good at it."
Born in Ogdensburg and a 2012 graduate of Massena Central High School, the 26-year-old used a wheelchair for the second half of his life, after being diagnosed with Duchenne muscular dystrophy shortly after birth.
Muscle deterioration progressed over his nearly three decades, and when Andrew died at Canton-Potsdam Hospital on Dec. 21, his kidneys were recovered, marking the hospital's first organ donation in 15 years.
"He'd want somebody else to live if he couldn't," Andrew's mother Jodi L. Sharpe said.
The Sharpes now live in Massena, where Andrew had lived in a 24-hour care apartment for the last several years. Jeffrey K. and Lisa M. Middlemiss, his father and stepmother, live an hour's drive southwest in Brier Hill.
Over the Dec. 18 weekend, Mrs. Sharpe said, Andrew had a persistent cough and was taken to Massena Hospital that Sunday night. His left lung had collapsed from pneumonia, and by the time he was transferred to CPH, he needed to be intubated.
The family collectively agreed to let Andrew go the next day, after being told the animal lover and talented gamer "would never be the same."
"There was a plan to take him off life support at a certain time, and we all had time to prepare ourselves for that," Mr. Sharpe said. "Then the doctor came in and mentioned organ donation."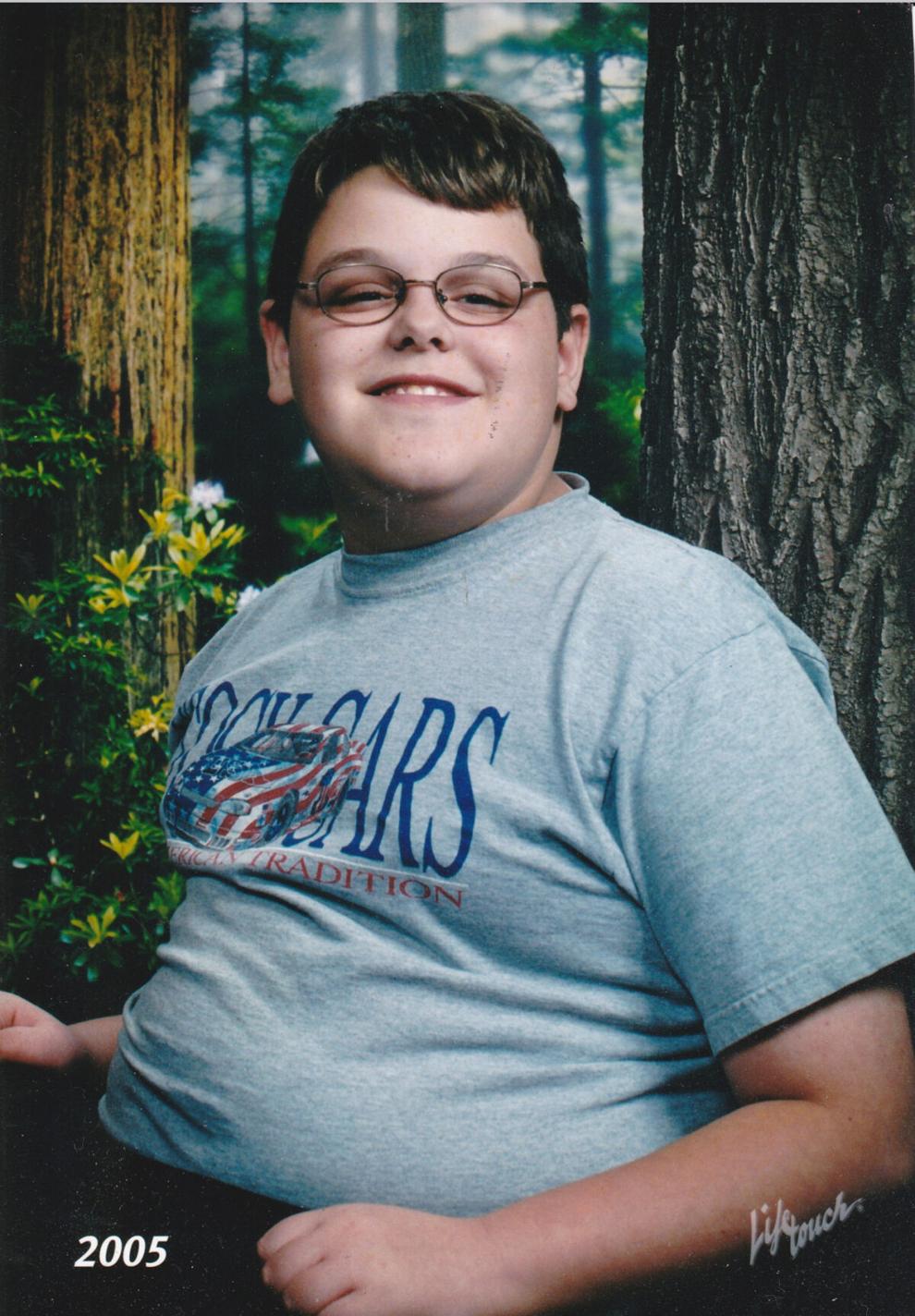 Separate from living-donor transplants like kidney exchanges, the deceased donor process begins only after all lifesaving measures are exhausted and a person is brain dead. Brain death is irreversible and is declared when blood can no longer flow to the brain, though the body continues to function artificially, often with a ventilator.
After that declaration, specialty nurses gauge the person's suitability as a donor and seek donation consent from family members. Those in need of a donation can refer themselves or be referred by physicians and specialists to the national waitlist. With a match in place, organs are surgically removed from the donor and transported to the recipients' hospitals.
"Transplantation I think is perhaps the most transformative therapy in medicine, certainly in surgery," Dr. Mark S. Orloff said in 2019. "Transplantation restores an opportunity to live life to its fullest."
Outside New York City, The University of Rochester is one of four hospitals in the state with on-site transplant programs and staff. Albany Medical Center, Upstate Medical University in Syracuse and Erie County Medical Center in Buffalo are the only other organ procurement organizations, or OPOs, upstate. Across Lake Champlain in Burlington, Vt., the University of Vermont Medical Center houses a kidney transplant program.
What is possible and what is needed, though, are staggeringly unbalanced. As of September, the OPTN reports 113,000 people are on the national transplant waiting list, an ever-growing compilation of organ requests from transplant coordinators around the country.
Established by Congress in 1984 through the National Organ Transplant Act, the OPTN is administered by the nonprofit United Network of Organ Sharing. Organ coordinators funnel lab results of potential donors to the sharing network, which evaluates profiles to determine matches.
St. Lawrence Health System's three hospitals — Canton-Potsdam, Massena and Gouverneur — partner with the Center for Donation and Transplant to send profiles to the sharing network. Based in Albany and serving more than 30 counties in upstate New York and western Vermont, the center facilitated transplants with OPOs that saved 121 lives in 2019.
Laura L. Fissette, the center's senior hospital and community services specialist, said the matching process is based on several test-driven factors. Blood type, she said, is most important.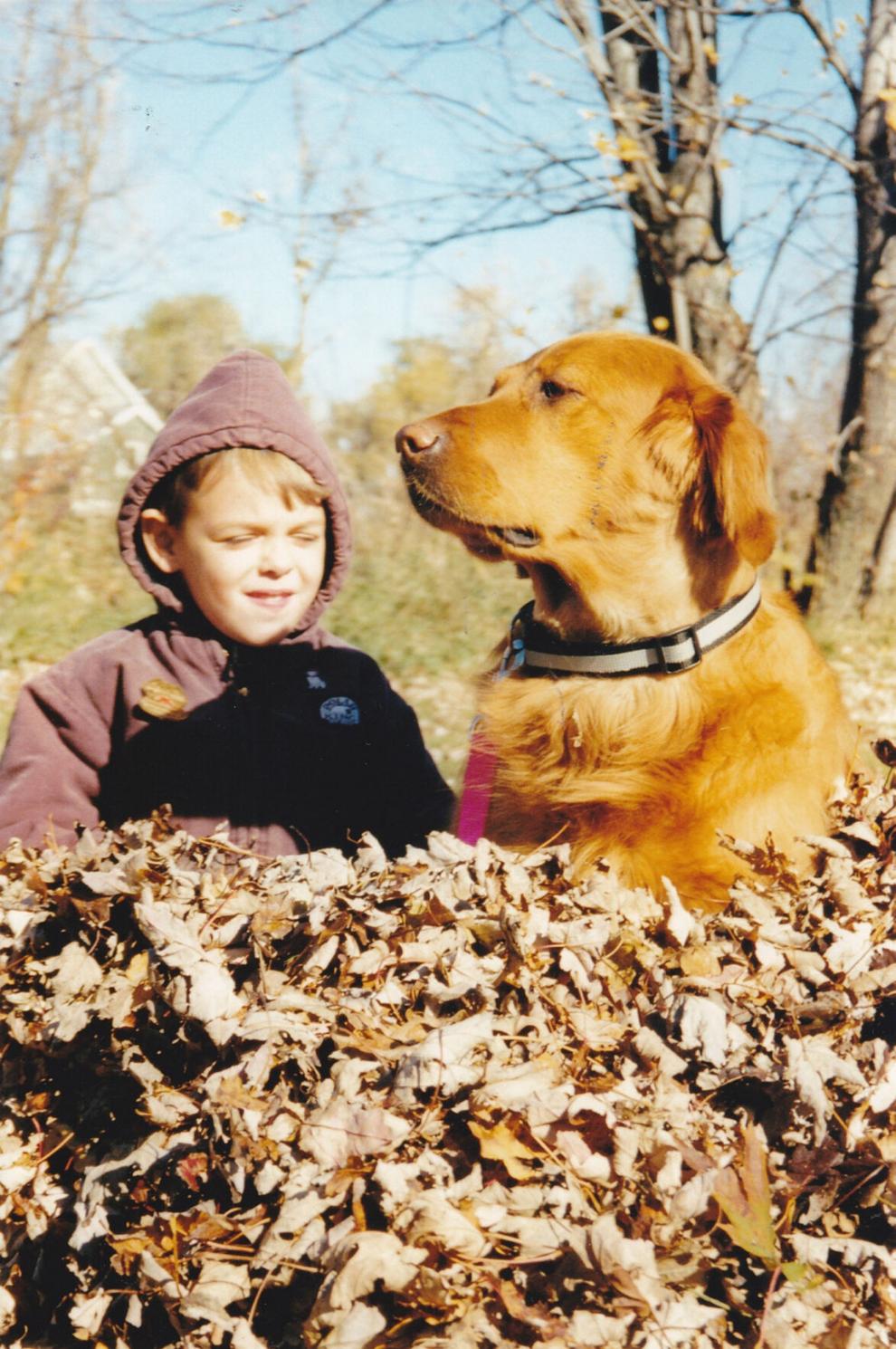 The sharing network considers the medical urgency of a recipient, how long they've been on the waiting list, whether a tissue match can be made and geographical distance between a donor and recipient.
Whole transplantable organs include the heart, lungs, liver, kidneys, pancreas and intestines. More than 80% of those in need of transplants in the U.S. are waiting for kidneys, the OPTN reports, and depending on what type of pumping equipment and transport is available, a kidney can remain transplantable out of the body for roughly 48 hours. Hearts and lungs can only last four to six hours.
To increase match chances, Ms. Fissette said, joining a state's Donate Life registry is key.
No one is excluded from registering based on medical history, race, gender, sexuality or age. The oldest organ donor in the U.S. to date, according to the OPTN, was a 92-year-old Texas man named Carlton. After Carlton died, only nine days before his 93rd birthday, his liver was successfully transplanted to a 69-year-old woman with liver disease.
Anyone at least 16 years old can join New York's Donate Life Registry, and more than 6.5 million people are enrolled. But that figure reflects less than 40% of all eligible people, making New York one of the lowest-ranking states for registered donors.
Andrew's family assumed organ donation was not a viable option because of his dystrophy. Among several types of genetic muscle degeneration, Duchenne muscular dystrophy is severe and caused by a lack of dystrophin protein, which helps strengthen muscle fibers. DMD life expectancy is increasing, according to the Muscular Dystrophy Association, but most people do not live beyond their 30s.
Researchers have determined DMD is passed through an X-linked recessive inheritance pattern. Such a pattern means the mutated gene leading to altered dystrophin is carried but not expressed by a mother.
Genetically, female individuals typically have two X chromosomes, noted as XX. A mutated gene on one X chromosome but an unmutated gene on the other X chromosome prevents expression of the mutation. Because males have one X chromosome and one Y chromosome, XY, a mutated gene on the X chromosome will always be expressed, as no other unmutated gene can be present.
Two of Andrew's maternal uncles died of DMD complications, but his mother and maternal aunt were not affected.
A calm and gentle light, Andrew was committed to living — not just surviving — and embraced the possibilities of new muscular dystrophy research, "always hopeful" for a cure, Mr. Sharpe said.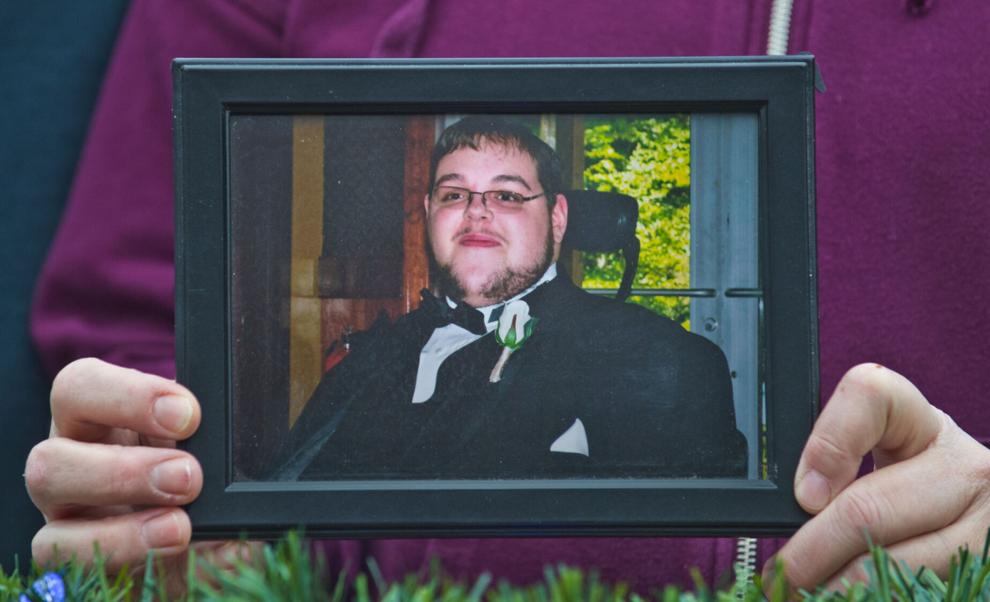 Current DMD research branches into several genetic directions, some involving the replacement of genes that code for the dystrophin protein, others targeting how the genes are read. To promote muscle growth without altering the dystrophin protein, other approaches focus on manipulating levels of proteins — like myostatin — that naturally limit muscle growth.
With no cure, DMD treatments are limited to physical therapy, medication and surgery or breathing aids to improve body function. Leg muscles are typically affected first, followed later by heart and respiratory decline.
When Mr. Sharpe first met Andrew, then about 9 years old, the energetic kid walked with slight difficulty. As a teenager, Andrew's body function continued to decline, and by the time he was admitted to the hospital last month, his lungs were weakened beyond rehabilitation and he was especially susceptible to prolonged coughing and pneumonia.
"I slowly watched him deteriorate over the years," Mr. Sharpe said. "This disease just has no limits."
Mrs. Sharpe spent every day of Andrew's life as his caregiver. Through his later years, Andrew "needed help doing everything."
"If he had to turn over in bed, he had to ask; if he needed something, he had to ask; if he had to go to the bathroom, he had to ask," Mr. Sharpe said. "Imagine having to do that. It took a toll on him."
Ms. Fissette, also a former executive director for the Muscular Dystrophy Association, said having muscular dystrophy does not exclude a person from donating organs. "The only rule-out," she said, is active cancer.
In a matter of hours after brain death, an organ recovery surgery was coordinated — Andrew's kidneys and liver had not yet degenerated. A surgeon from Albany made the trek to the north country, family gathered and CPH staff prepped, all while a ventilator was breathing for Andrew.
His liver ended up not making it, his parents said, but both kidneys were transported and tissue was recovered for muscular dystrophy research.
Mr. Middlemiss recalled nurses, and what seemed like the entire hospital staff, lining the hallway that led to the operating room.
"They told us 'history was just made,'" Mr. Middlemiss said.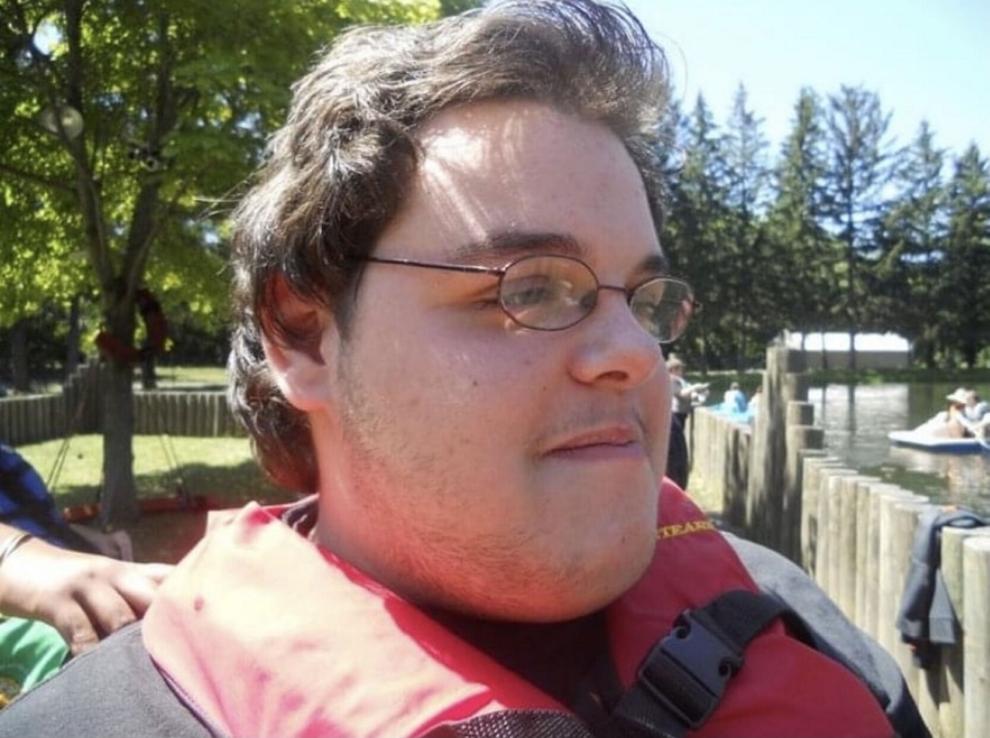 CPH last recorded an organ donation from a patient in 2005. The donor was a 49-year-old whose kidneys and liver were recovered on Valentine's Day that year.
In a few more weeks, about six total from his donation, Andrew's family should receive a letter listing the unnamed recipients of Andrew's kidneys. Mr. Sharpe said they one day hope to meet those people.
Growing up, Andrew loved hot rods and camping, and at 10 years old, Make-A-Wish sent him to Disney World. He later got into gaming, and developed an affinity for World of Warcraft.
Andrew looked to his two older stepbrothers, Jordan and Jonah Sharpe, for cheer and the confidence to be in and explore the north country. Jordan drove from his home in Pennsylvania to be with Andrew before he was moved to the operating room.
"When he was little, you could barely get him out of the house, but my kids would take him in his wheelchair and push him all over town," Mr. Sharpe said.
The Sharpes donated Andrew's wheelchair to Wounded Warriors Outdoor Adventures, a local recreation program for veterans and their families. A service for Andrew was held Dec. 31 at Phillips Memorial Home in Massena, and he was interred at Foxwood Memorial Park in Ogdensburg.
Andrew, who especially loved his two cats Lilly and Lucy, would have celebrated his 27th birthday on Jan. 7. "When you go through this you stop and think about the people that are waiting," Mr. Sharpe said. "They have to get an organ through a tragedy for somebody else. That's when you realize just how much of a gift it is, and that's what makes us proud of him the most."
Contributions in Andrew's memory should be made to the Muscular Dystrophy Association, 6315 Fly Road 102, East Syracuse, NY 13057.