WATERTOWN — Seeking to give back to his community after returning to Watertown in 2019, Grant D. Robinson has embarked on a new journey to hel…
ROCHESTER — After Franz Matthew Heldwein was sexually assaulted his freshman year of college, his drinking took off.
He filed a Title IX investigation with the school, which he said was mishandled, and ended up leaving. Mr. Heldwein, now 27, grew up in Rochester, adopted by an Austrian father and American mother. He said he didn't really have a drinking problem until he got to college.
Since then, the past few years have been difficult for Mr. Heldwein. He said it has been hard for him to maintain any kind of normalcy because he keeps relapsing after periods of sobriety.
Mr. Heldwein met his recovery coach, Grant D. Robinson, about three years ago at Anchor Recovery Center, looking to make use of the peer mentoring program. At the time, he was living at Transitional Living Services in Watertown. The two hit it off quickly and established a rapport.
"He's just been fantastic," Mr. Heldwein said. "It's different than having a counselor or something, it's not a friend relationship, but it's a lot closer than a therapist and the client. He's been there for me through multiple situations."
He said Mr. Robinson has helped him get into rehab and halfway houses and he knows he can always rely on him in times of need. Mr. Heldwein spent a lot of time in the north country in different rehabilitation and treatment centers.
An only child, Mr. Heldwein said Mr. Robinson has been a mentor to him, that he really looks up to the man because of what he has been through in his own recovery.
"His story is pretty incredible and we still talk today, I'm seeing him privately through his own company now," Mr. Heldwein said. "We talk about my addiction, and I'll call him when I have cravings maybe and say, 'Hey, Grant what do I do about this?' And he'll kind of point me in the right direction."
Mr. Robinson introduced Mr. Heldwein to SMART Recovery, Self-Management and Recovery Training, which is based on cognitive behavioral therapy.
SMART Recovery is about using tools to curb addictive behavior — it doesn't have to be a specific substance. One of many skills used is a cost-benefit analysis, CBA, which is something Mr. Heldwein learned from Mr. Robinson. It's basically weighing the pros and cons of a choice or a situation and basing your decision on that balance.
"I would say the benefit is that I can call him at any time really, he's made himself available for me 24 hours," Mr. Heldwein said. "There have been times when I've said, 'Hey I feel like using,' or there's times that I have used and I've called him afterwards. And that's really where the difference is, versus having a counselor because we can have those really deep conversations about why I used, what happened."
Mr. Heldwein lived in Watertown for a few years while he took advantage of the peer mentoring. Now back in his hometown, he and Mr. Robinson remain in contact. A token of his thanks for the man who has been with him through some of his difficult journey Mr. Heldwein gifted one of his paintings to Mr. Robinson. It hangs in Mr. Robinson's new office at Northern Recovery Initiative LLC on Washington Street in Watertown.
"It's been really a difficult struggle for me to maintain sobriety for any length of time, but he's definitely been a huge help," Mr. Heldwein said.
Mr. Heldwein's pattern of drinking has gone on since he was 18; it was then that he knew he had a problem with alcohol. Always a one-substance-use kind of person, alcohol has been his vice.
He believes alcohol abuse is something that is not talked about as often as it should be, considering the fact that alcohol is so accessible.
"There are commercials about it," Mr. Heldwein said. "It's not like I go to a dealer or something and get my alcohol."
As someone who has been on this journey for nearly a decade now, and has gone through highs and lows, the biggest thing in his eyes when it comes to addiction is the need to work on normalizing it.
Noting that it's about progress, not perfection, when it comes to the disease of addiction, he said there will be times when people backslide. Those times should be looked at as opportunities to grow, he said.
"I know that's almost a cliche now of saying that, but I think that people need to be aware that there is a huge community of people that have these issues in their lives," Mr. Heldwein said. "It's not a moral failing, it's not anything like that."
He said it's unfortunate the amount of stigma that still hangs around people. Currently living in a halfway house, he sees it from those living at the home for older adults next door. In the face of things like this, and any setbacks that come along the way, Mr. Heldwein seeks to use the skills he's learned, as well as means of release.
Through his recovery journey, Mr. Heldwein has found art as both an inspiration and outlet.
Mr. Heldwein works primarily with ceramics and sculpture, though he paints occasionally as well. When he was drinking, he wasn't doing much work, but now that he's been sober for the past month or so and has some time, he's been able to reconnect with his art.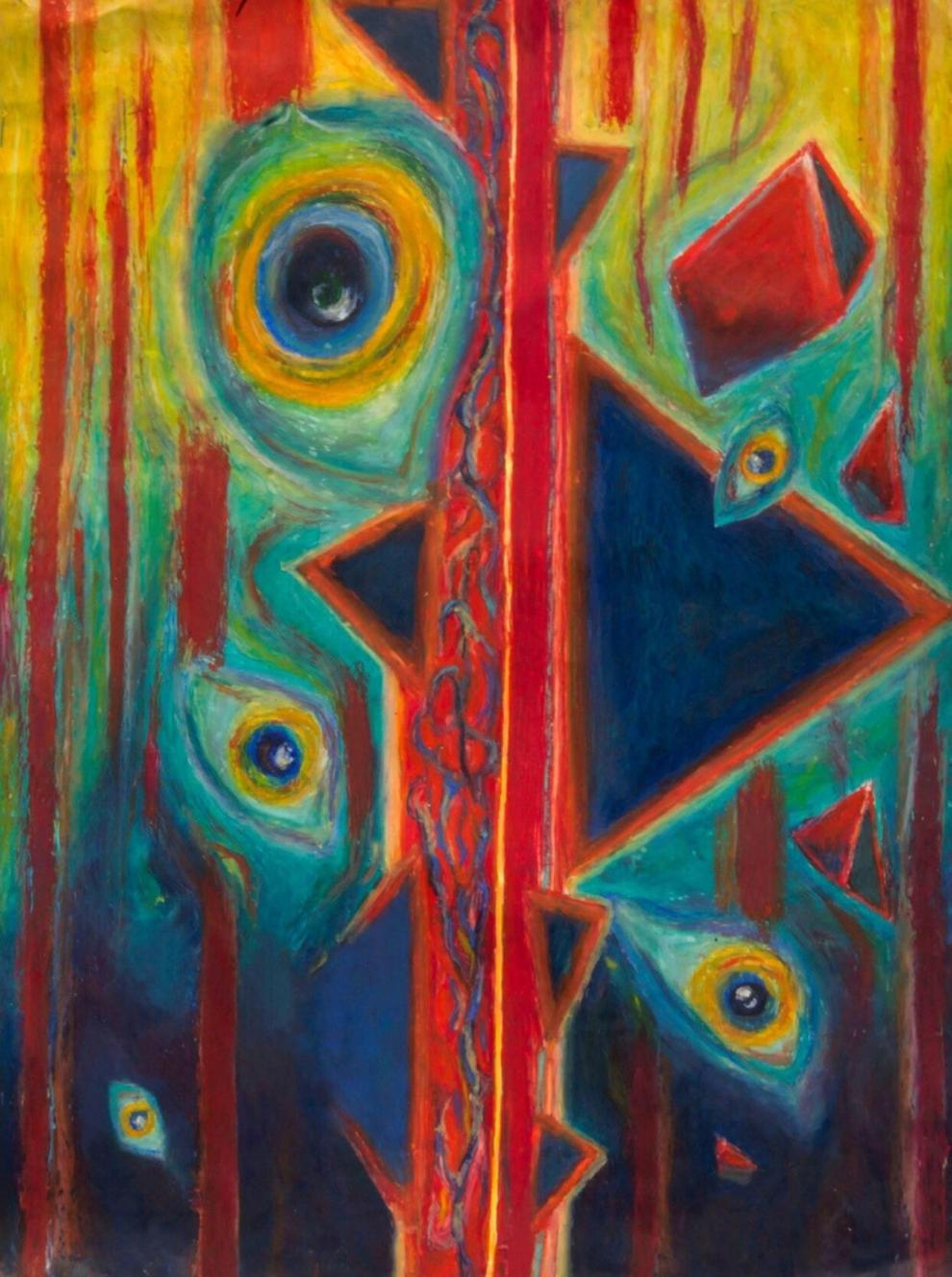 Every so often he will text Mr. Robinson a photo of a new piece to keep him apprised of how he's doing.
A lover of abstract expressionism, Mr. Heldwein's favorite artists are Mark Rothko and Franz Kline. He also takes a lot of inspiration from Mexican muralist Diego Rivera.
"I like to juxtapose the industrial aesthetic with more organic forms," he said. "So I like to work with biomorphic forms, and not really any specific subject matter in my paintings. I use a lot of color overlaying and automatism, really coming from the abstract."
With art being a helpful outlet for him, Mr. Heldwein encourages others in recovery to try it, because when you're making art, he said, you're focused on the present moment and not thinking about using or other problems in your life. He is trying to get back to a local art gallery near him to do ceramics again and said he finds working on the pottery wheel very therapeutic.
For those in recovery, resources are available, Mr. Heldwein said, and it's helpful to know that there are other people out there with the same struggles. Whether it's attending Alcoholics Anonymous programs or going to SMART Recovery, his advice is to try everything, then pick what's most helpful.
Mr. Heldwein really likes dialectical behavioral therapy, a type of cognitive behavioral therapy that combines strategies like mindfulness, acceptance and emotion regulation. His favorite skill that he recently learned is radical acceptance, which he said has been really helpful, albeit difficult at times, as it means to accept something without judgment.
He wants to work and has many plans for his future, but with radical acceptance he must first accept where he is now in his life and be present in the moment.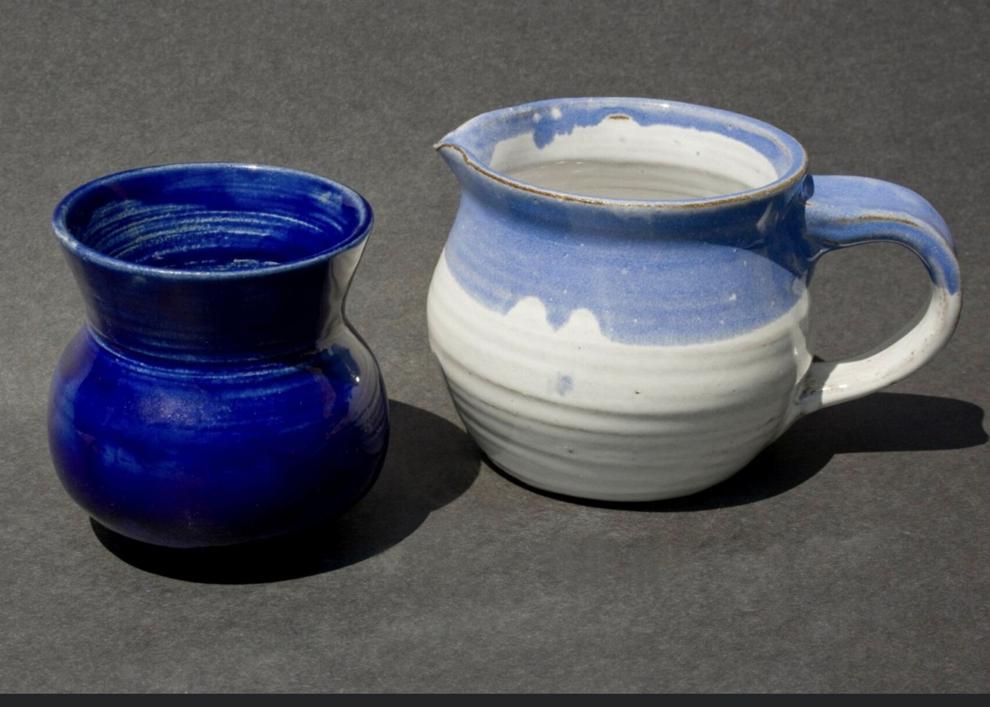 When it comes to Mr. Robinson and his recently launched Northern Recovery Initiative, Mr. Heldwein fully supports him and said he is excited to see what he does with it. As someone who has advocated for Mr. Heldwein multiple times and is working with his family currently, Mr. Robinson, he said, has been nothing but a positive influence on his life.
"He's living his life right now and he's been sober for a while, and that's very inspiring to me," Mr. Heldwein said. "He's not a therapist, but it's just nice to have someone in your corner who advocates for you."