CLAYTON — Though she lost her life in January 2019 at 23, Lucy C. Reff, of Clayton, forever changed the lives of four people.
Her memory now lives on in those four people she was able to save by donating her organs.
To continue Lucy's legacy, her family now does all they can to encourage others to become organ donors.
It all started when Lucy was participating in a class sleep lab one night at Upstate Medical University, Syracuse, and was hit by another one of the migraines that had been bothering her for the previous few weeks.
She was allowed to leave the lab early, and as soon as she got outside, she threw up. The next morning, Lucy's mother, Laura E. Reff, told her to not wait any longer — go to the emergency room. Lucy went to the ER and told the doctors what was happening, but they too assumed it was just a migraine, so no brain scans were done to check for other problems.
Lucy later learned what she had was a colloid cyst in her brain, which resulted in the cutting off of fluids that flow in and out of the brain, causing a fluid buildup, the pressure of which causes the brain stem to be crushed, resulting in brain damage.
If caught in time, these cysts are operable, but Lucy's wasn't caught in time.
Lucy lost her life on Jan. 15, 2019, months away from graduating and marrying her long-time boyfriend, Skyler Weston. The couple was planning to wed in mid-August of that year. Lucy had just chosen her wedding dress a few days before she was hospitalized.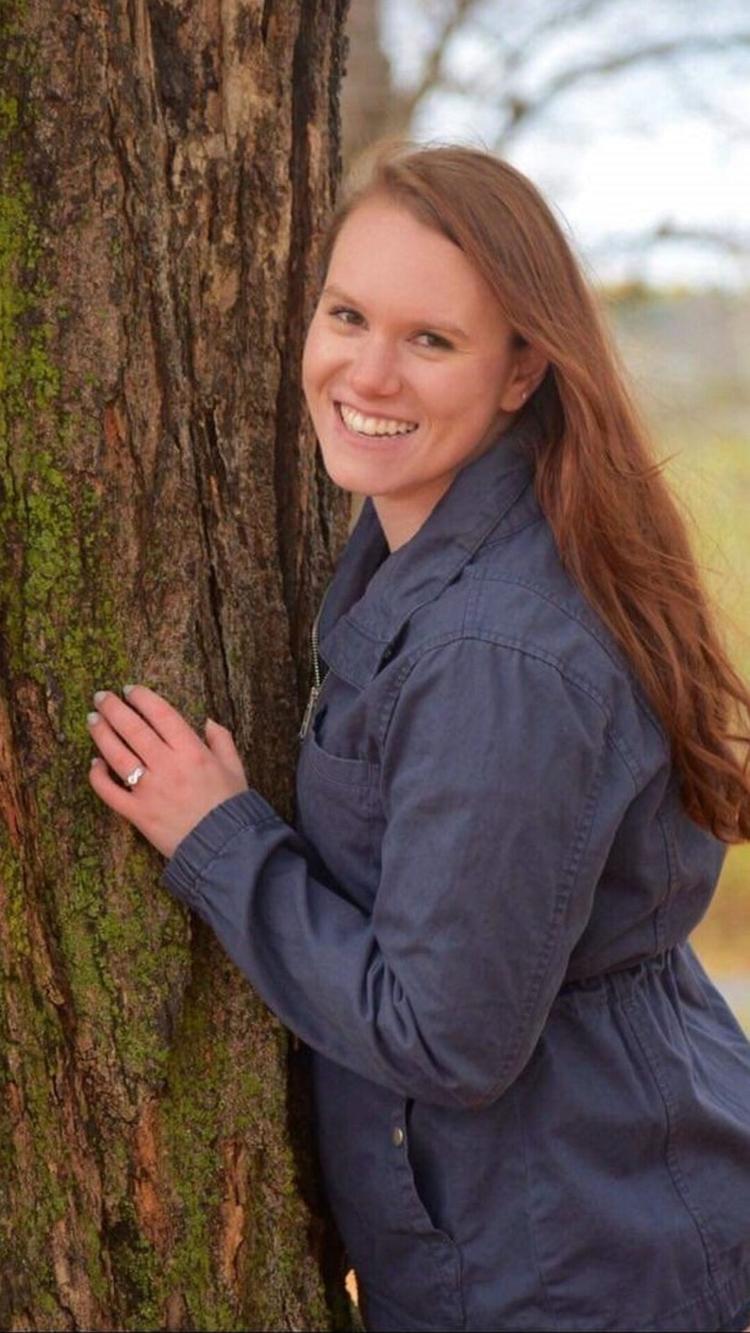 "All her life she had been very easygoing, with a friendly, but somewhat sassy, personality," Laura said of her daughter. "She was very down to earth, never getting involved in drama or needing special attention. She was also definitely a tomboy. She didn't like wearing dresses, and forget about pink — that was never an option in her wardrobe."
According to Laura, Lucy had experienced headaches off and on throughout her life, but before her death, she had stronger migraines, and she'd never called her headaches migraines before.
As Lucy's brain shut down, she stopped breathing and was put on a ventilator. At that point, she was taken to a different hospital to drain the fluids from her brain. But it was too late — the draining relieved the pressure, but the damage to her brain had been done and she was declared brain dead.
When the damage occurred, Lucy's body went into shock, and in turn her organs shut down. Knowing Lucy wanted to be an organ donor, her family asked if that would be possible, and were told yes. A few days later, four of Lucy's organs were deemed fit for transplant and removed in order to be sent to those who needed them.
Lucy was interested in organ donation prior to her death, but hadn't gotten around to changing it on her license.
This interest stemmed from a conversation during a family dinner one night when Laura and her husband, Mark A. Reff, told Lucy and her brother that they recently become organ donors and changed their licenses. Later, the siblings decided they wanted to become donors too.
"We definitely know organ donation would have been what she would have signed up for, whether she knew this was going to happen to her or not," Laura said. "Her career was medically to help people, so she would definitely be pleased that she could do that."
Organ donor brought with it the hope that Lucy's memory would help others register for organ donation.
In 2019, 39,718 organ donations were performed in the United States.
The Reffs try to do as much as they can to benefit organ donation. On Sept. 30, they hosted a blood drive in Lucy's memory and have done interviews and events both before and after to raise awareness.
One organization the family has become heavily involved with is Finger Lakes Donor Recovery Network, a not-for-profit, federally designated Organ Procurement Organization, that serves 20 counties in the Finger Lakes, Central and upstate regions of New York.
Shortly after Lucy's death, her family, driven by the desire to keep her memory alive and share the importance of giving the gift of life, were trained as volunteers with the network.
Nancy J. Ryan, director of marketing and community relations for the network, said the network is so grateful for Laura and her family for everything they've done since joining.
"In terms of the Reff family, they've been able to so unselfishly turn their loss into something positive," Nancy said. "They want to share with the community all about their Lucy, and they should because Lucy's a hero."
According to Nancy, in New York state, 40% of people old enough to register to become organ donors do so. The region Finger Lakes Donor Recovery Network serves is at 54% for people registering.
In New York, it's easier than ever to sign up, she said. People can still sign up to be an organ donor at their local Department of Motor Vehicles, but if they don't have to wait that long, they can sign up within a matter of minutes online.
"There's really no excuse for people to delay it," she added.
Most of what the family does centers around raising awareness rather that raising money, Laura said.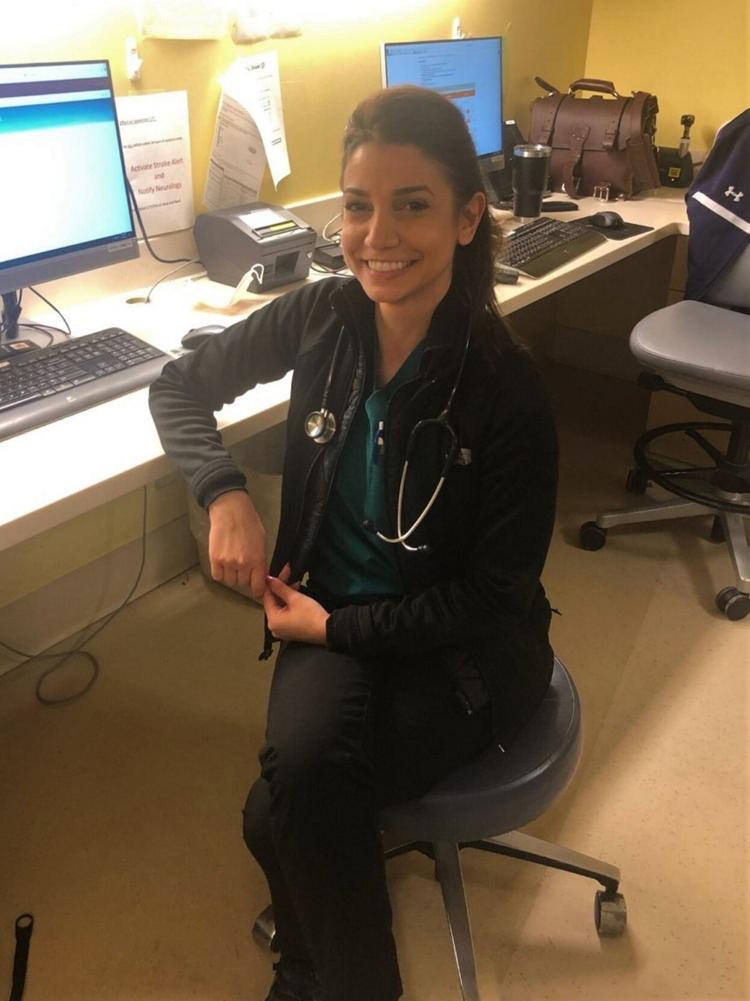 As an organ donor, Lucy has still achieved her goal of helping people, but in a different way than she may have originally imagined.
Though she lost her life, Lucy went on to save the lives of four strangers, giving them each a second chance. Lucy's liver, kidneys and her heart were donated to others in need of transplants. Some had been waiting years for one, others just a few weeks.
One such recipient was Dr. Alin Gragossian.
Dr. Gragossian, 32, currently practices emergency medicine at Mount Sinai Hospital in New York City and is training to become an Intensive Care Unit doctor and practice critical care medicine.
Healthy and active, she was unaware she a had heart condition until it could no longer go unnoticed. Dr. Gragossian presented to the ER where she lived in Philadelphia, Penn., a few weeks after she started experiencing symptoms.
It all started with a cough and shortness of breath that progressively got worse over the course of two or three weeks.
When she had a chest X-ray, it showed she had what looked like fluid in her lungs. Because she was so young, still 30 at the time, it was thought maybe she had pneumonia. But she looked sick, so those in the ER wanted to admit her.
Once admitted, Dr. Gragossian's heart ended up stopping while she was in the hospital.
"Had I stayed home that night, I might have just died at home," she said.
She said her heart failed so bad that her ejection fraction, which is the percent of how well your heart is able to pump blood, was at 5% that night. A normal percentage would be about 60%.
"I was actually pulseless for a few seconds and they had to put me on medications to restart my heart," she added.
Intubated and transferred to the ICU, Dr. Gragossian was eventually transferred to the University of Pennsylvania where she was told her heart had no function left and she needed a transplant as soon as possible.
Diagnosed with familial dilated cardiomyopathy, Dr. Gragossian had dysfunction of the heart muscle causing a "floppy heart," and because the heart becomes floppy and big, it doesn't pump as well, causing heart failure.
Added to the transplant list at the end of December 2018. After everything was set, she received her new heart less than two weeks later.
"It ended up being Lucy's heart that I got ... I was saved by an organ donor for sure," Dr. Gragossian said. "I was given a gift of life with the gift of organ donation and I remember thinking every single night when I would go to sleep, I would hope that I was gonna wake up the next day and be alive to get that chance of having a second life. I don't want anybody to ever go through that. I can't even put into words how lucky I was and how lucky I felt afterwards."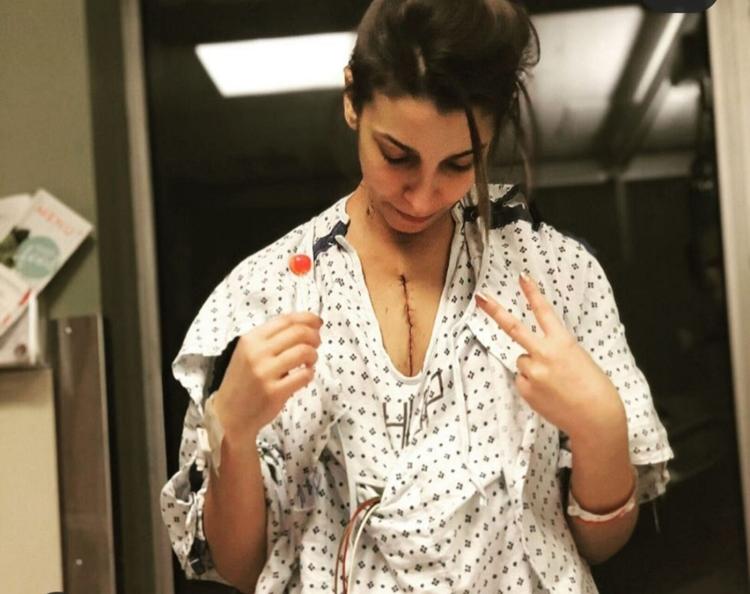 After her hospitalization, Dr. Gragossian sent an answering letter to an initial letter from Lucy's family, and correspondence took off from there.
"I knew that I wanted to definitely meet Lucy's family at some point, I really wanted them to know that I was doing all these things and that I wasn't somebody who hated my life as a transplant patient," she said. "I didn't want Lucy's heart to go to waste; I didn't want them to feel like that at all."
Dr. Gragossian and the Reffs text, talk on the phone or communicate via social media. She said it was amazing to find out the Reffs are as involved in the organ donation community as her. Dr. Gragossian started a charity fundraiser for Donate Life America and raised about $6,000 for the organization within the first few weeks — when she was still in the hospital. She also started a blog, achangeofhe.art/blog, dedicated to talking about her experiences and recovery.
Both parties wish to meet the other and eagerly look forward to a time when they will be able to do just that.
"Organ donation, not only does it benefit the recipient in that it gives the recipient a chance at life, it also benefits the families of organ donors," Dr. Gragossian said. "The families, when they see a loved one dying, they have a chance to make something beautiful come out of the tragedy."