WATERTOWN — Lewis "Louie" A. Quesenberry's long journey with addiction began when he was just 15 years old. Like most young teens, he started hanging out with people and trying new things, one of which was marijuana.
From there, his use escalated to include most drugs like heroin, cocaine and methamphetamines. Almost 20 years later, he was arrested for the manufacture of methamphetamines after being caught "shooting up in a parked car" on March 31, 2015.
For the six years following his arrest, he remained sober and worked hard in his recovery for himself and his family, using his experience to help others struggling with substance use disorders and spreading messages of hope. Through these messages, he became known as a "hope dealer."
On May 24, just months after his six-year anniversary of sobriety, Louie died of an overdose at the age of 40. His shocking death has rocked local recovery communities around Watertown as well as Glens Falls, where he did his own recovery years ago.
According to his older sister, Amy J. O'Riley, 42, Louie had a recurrence of drug use a few weeks before his death after responding to a call from someone who needed help, became sober again for a bit and then took the fatal overdose toward the end of May.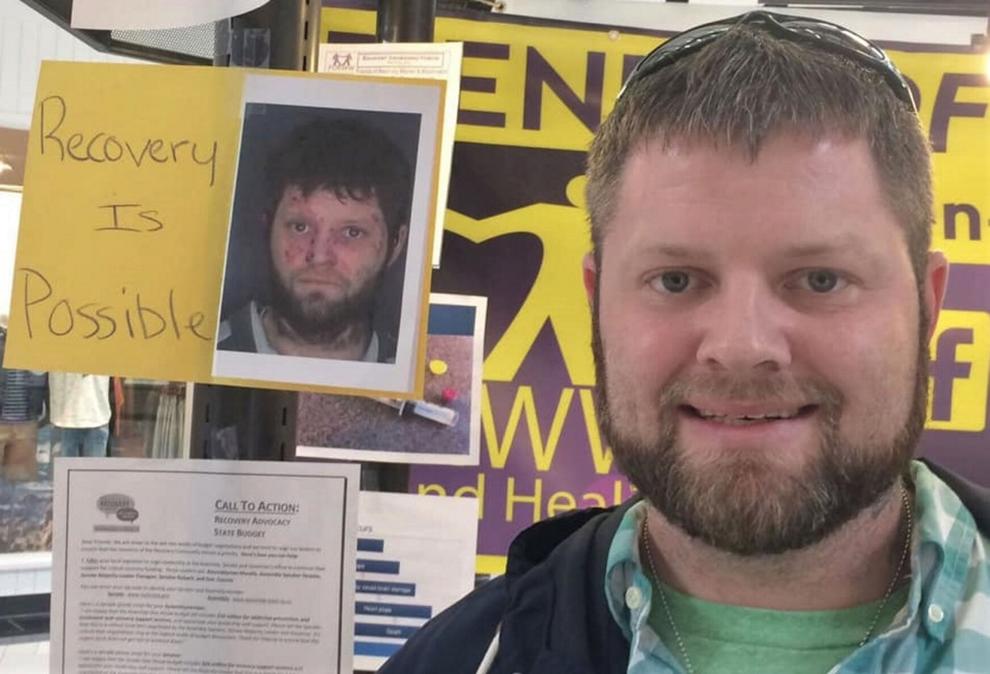 "I honestly think he gave his life to his job," she said. "Ultimately, that's what happened because he went to help somebody and he ended up relapsing along the way."
According to Stephen A. Jennings, public health planner for the Jefferson County Public Health Service, there have been eight confirmed overdose deaths this year, with another handful pending. Seven of the confirmed deaths occurred in the city of Watertown.
In 2020, Jefferson County recorded its highest number of overdose deaths ever, 34, with 76% attributed to opioids. For 2021, all of the eight confirmed deaths are attributed to opioids, particularly fentanyl, Mr. Jennings said.
"We know from our discussions with law enforcement and other first responders that marijuana, cocaine, methamphetamine are present and active in our communities, but the real danger is that these drugs can be laced with fentanyl," Mr. Jennings said. "It isn't the case that fentanyl is only associated with heroin, it can be cut into anything."
He likened buying drugs nowadays with playing Russian Roulette, never knowing what you're actually going to get. The toxicology report won't be back for probably a few more weeks, but Mrs. O'Riley said her family is pretty sure it was fentanyl that took Louie from them.
Louie attended General Brown High School and later graduated from Jefferson Community College with a degree in hotel/restaurant management and later, during recovery, with another degree in chemical dependency. He was employed with Samaritan Medical Center as a licensed substance abuse counselor at the time of his death. Mrs. O'Riley now teaches special education at the same school she and her brother once attended.
Louie was always brutally honest, especially when talking about his struggles. Throughout his recovery, he was very vocal on social media about his past and present struggles with addiction, how proud he was of how far he had come each year, and that if someone needed help they should not delay in seeking it.
"I was shooting up either heroin, methamphetamine, cocaine, or smoking crack on a daily basis," he once wrote on Facebook. "I went from jail, rehab, halfway house, supportive living & found a new & better way to live in recovery. I lived to use & used to live for almost 20 years & hurt everyone around me that got in my way of that next shot/hit/fix, but thank God that he/she put an army of individuals in my path that were there to love me until I was able to love myself."
According to Mrs. O'Riley, Louie would buy hygiene products and clothing for people that were going to treatment that didn't have much, or take people things and visit them while they were locked up. Since his passing, she said several of his patients have reached out to her, and those he worked with were devastated. She's had people tell her they didn't want to go back to counseling because he wasn't there, to which she responds that they need to go back and he wouldn't want them to stop, and some saying they're going to keep fighting in his memory.
In March, Louie celebrated six years of sobriety, something he was extremely proud of and celebrated to provide hope for those who were struggling. Among those he has left behind, aside from Mrs. O'Riley, are his daughter, Miriah, 17; his parents, Roy and Deborah Quesenberry; and many other family members, friends, and those who looked to him in their times of need.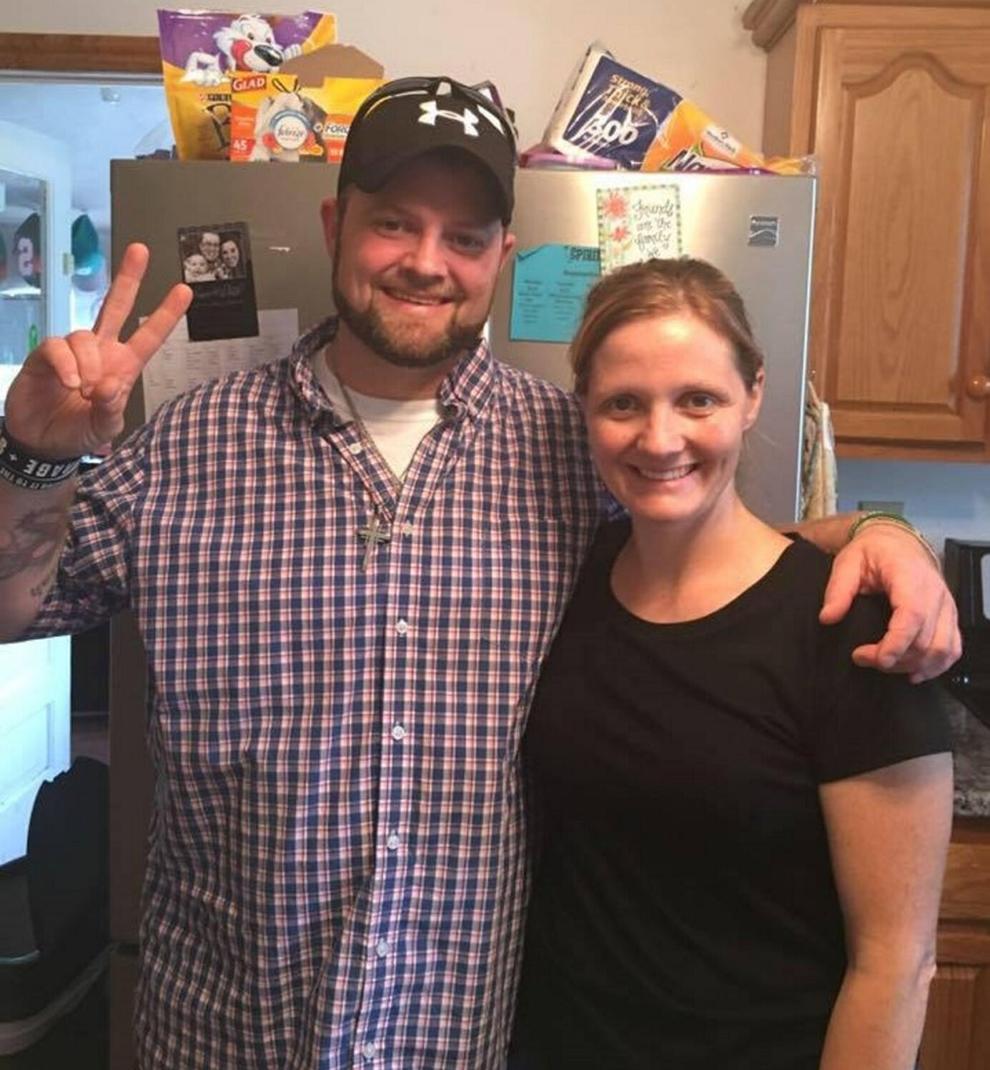 "He had to make up for a lot of lost time with his daughter and with us, and honestly because he'd been clean for so long, you remember those days but he has done so much good in the last six years to make up for any of those other years," Mrs. O'Riley said.
Through his years of active use and the recovery years that followed, she said her family never gave up on Louie and were afraid that if they ever did, they would get the phone call that he was gone.
Louie wrote that he "hit rock bottom" in 2015. Following his time served after the charges, Louie went to Glens Falls for his full recovery. There, he found another family with the local recovery community and was able to begin helping others shortly into his own recovery, fueled by the desire to spread hope.
One such person Louie met during his time in Glens Falls was his "recovery mom," Judy C. Moffitt. Mrs. Moffitt, a retired chemistry teacher in the Glens Falls area, is currently co-chair of a recovery group called Friends of Recovery Warren and Washington, an advocacy group that tries to reduce the stigma of addiction, provide people with resources, and create resources where there are none.
"The first thing that I remember noticing about Louie was his huge tattoo on his neck at one of our advocacy meetings," Mrs. Moffitt said. "I don't know how many days after that I'm driving in a car with a man I don't know for half an hour to an event. He didn't drive, so I would pick him up and take him to all of our advocacy meetings."
It was through these trips and shared time together that she and Louie became family, she said. Mrs. Moffitt runs a group called Nar-Anon, a 12-step program for family members who have loved ones with addiction. For those family members, herself included, she said Louie offered his experience, strength and hope. What he gave to family members was the insight that they couldn't have because they didn't know what it feels like to struggle with addiction.
"Even in the last couple of weeks before he died, he was joining my Nar-Anon group via Zoom," Mrs. Moffitt said. "He still had that ability to help the family members and he wasn't even here."
Mrs. Moffitt said she and Louie would refer to themselves as "recovery warriors" because they would share their stories wherever they went with no stigma, no shame, though she doesn't tend to share her son's story because it belongs to him; he is not as open with his struggles as Louie was. Her son, 32, began using early in life and has since become very involved with fitness, working as a personal trainer.
"We all in the beginning think that it's a matter of willpower or a matter of brokenness and if you could just fix the brokenness, you can fix the addiction, but it's much greater than that," Mrs. Moffitt said. "My son was just a teenager when the chaos of addiction happened and I didn't really know about it. I was even the SADD adviser; I thought I knew about addiction, but my knowledge of addiction was just saying no kind of stuff. In my son's addiction, for many years I tried to control it, I thought it was my fault."
Louie helped her to understand more of the disease from the perspective of one who had dealt with it firsthand for so long. The night Louie died, she said she knew some of the young people that knew him were really so upset and she always worries about their recovery when they get that upset. A mother who lost her daughter a few months ago said to her, "There's no recovery, what's the sense?" The next day she said, "I'm really sorry I was so negative because we can't let that happen, there is recovery."
Mrs. Moffitt noted that it's really important not to put people on pedestals because the only place to go when you're on a pedestal is down, that the disease of addiction is cunning and baffling. Though the details still need to be worked through, a memorial is being planned for Louie in the Glens Falls area to give those he touched a place to honor him.
April C. MacLean, a teacher at Hudson Falls High School, also had a young teen starting to struggle with addiction, use escalating, when Louie entered her life.
She saw a flyer about recovery coaches and called the provided number to have somebody with her on the ground, because with a young addict it was hard to get treatment, she said. Eventually, she was connected with Louie early in his recovery process while he was living in Glens Falls.
"I remember thinking, what am I doing? I'm inviting this man I've never met before into my home to spend time with my young teen son. Isn't that like stranger danger?" she said. "I looked out my window and he was walking down with a Big Gulp, tats all over and I thought it again. He came right in, sat down — he just had a gift, a willingness to be able to deal with this frantic mother and a kid who was really struggling."
Both she and her son found Louie to be very real and honest. Finally, her son's addiction progressed and they realized they needed to get him into long-term treatment. Serendipitous was the fact that she had been looking at the Credo Farm and wondering how to get her son to agree to go after bad experiences with other rehabilitation facilities. Louie told them he knew the place, being from Watertown, and vouched for the people there. Mrs. MacLean's son spent about 10 or 11 months there, and she credits Louie with helping to save his life.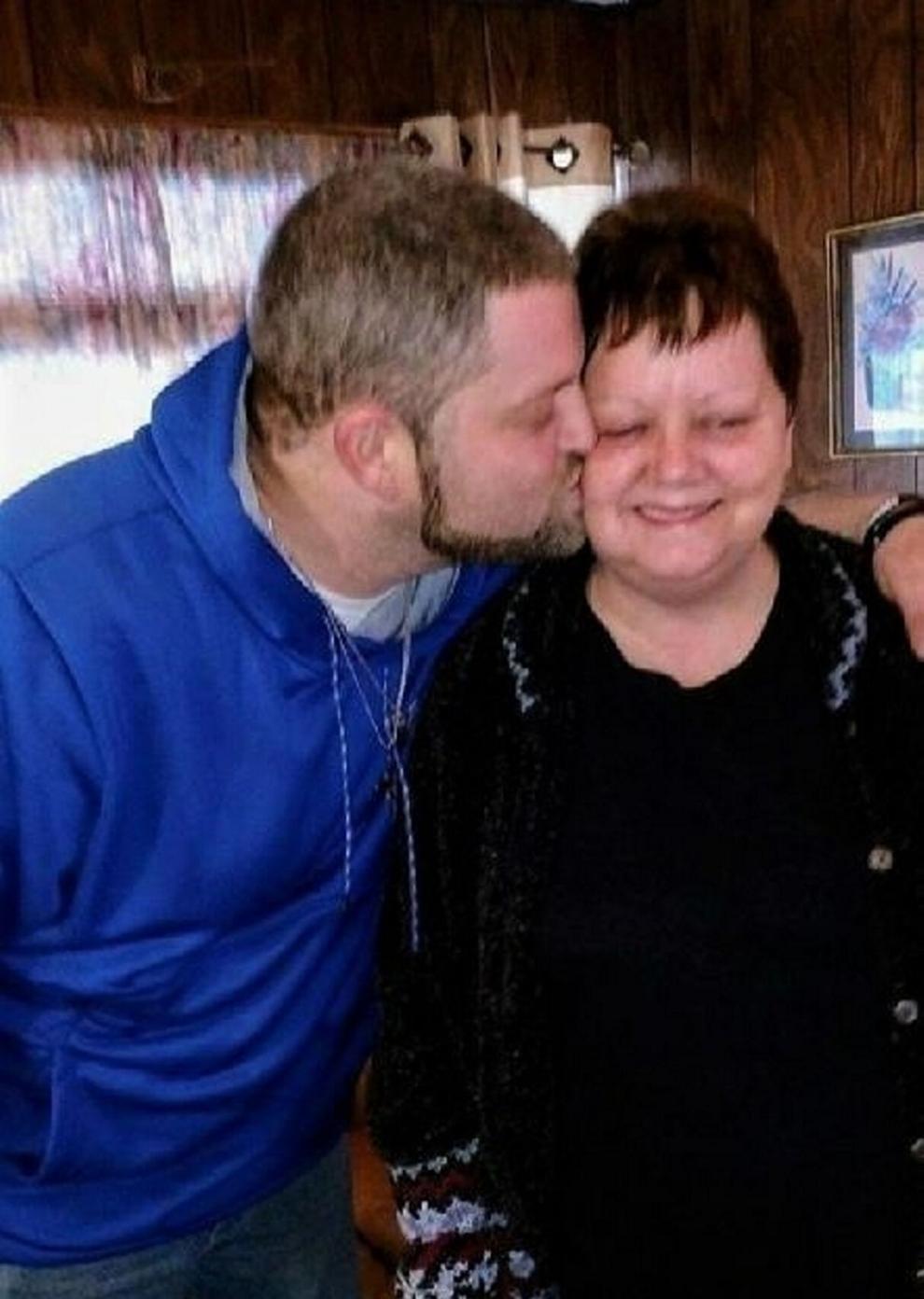 While her son was gone, she recalls having a difficult time, with Louie being her rock through it all, noting that rarely does one meet somebody who can handle what the person suffering with the addiction is going through as well as their family. Though her son is currently in active use, she said he is starting to change some of his thinking.
"My son has lost people, but never like Louie," Mrs. MacLean said. "The last couple of weeks, my son has reached out to Louie's recovery sister down here. She was with Louie when they were able to get my son to agree to go to Credo, and he reached out to her after Louie died — he hasn't done that in five years. He also has told us, and this person, he doesn't want to die."
Mrs. MacLean described Louie as having a magic about him, knowing how to meet people where they were at, whether it was a parent, family member, or someone struggling with the disease.
"It was a real gift; he saved my kid's life," she said. "It's a big loss for the recovery community. I feel lucky that Louie agreed to be my family's recovery coach; he educated me and supported my family like no one else could. I am forever transformed as he became my dear friend who met me in my darkest days, but didn't leave me there. We will keep the light of Louie's life shining and continue the battle."
At the time of his death, Louie was a substance abuse counselor with Samaritan Medical Center, helping those in recovery to not lose hope and keep fighting.
Addicted to drugs for most of her adult life, Erika P. Grant, 44, was in her early 20s when she started using. From that point on, until last July, she did it all — from jail time and probation to rehab and homelessness. Nothing worked until she had her son, Hunter, last year.
After that, things changed for the new mother. Her priorities shifted as she realized her son needed her. She ended up going to Samaritan for outpatient services and ended up with Louie as her counselor. She will celebrate her one-year recovery anniversary on July 31.
"Nobody could get through to me, but he really did," she said. "He was hard on me, but I don't think I would want it any other way, because that's what kept me sober. He wasn't afraid to share his struggles, really kept things one hundred percent with me and that's what got to me, because everything he said was accurate and I knew if I didn't follow it, I was going to go right back down the same path I had always been."
For 20 years prior to the year before she sought counseling through Samaritan in 2020, her drug of choice was crack cocaine. The year before becoming sober, she turned to methamphetamines, noting that because of Louie's own history with methamphetamine, the two had a lot in common and connected on a deep level.
In the past, Ms. Grant said she let her family down a lot, but they're supporting her and want her to succeed. She said she's doing great so far, but it is only a year. She is still working hard every day to remain sober, noting that it's a struggle sometimes.
Following Louie's death, Ms. Grant is staying strong and pushing forward, remembering everything Louie told her. She wishes others would reconsider their drug use, especially considering many of the drugs currently circulating aren't necessarily "real," and they're killing people.
"A lot of my friends recently have passed and when I heard about Louie, I was just devastated because he was the strongest person I know in recovery," Ms. Grant said. "Its scary because if he couldn't even be strong enough...that one little decision, one little bad choice can change everything."
Amanda L. Serrano, 38, and Louie have been friends for over 25 years, using heroin together in active addiction for 15 of them.
Incarcerated from 2014 to 2020 due to drug-related charges, when Ms. Serrano came home, she saw how well Louie was doing and received help from him with how to engage in healthy activities. April marked Ms. Serrano's nine years refraining from long-term substance use.
"To have been involved in active addiction with him and then see him doing good and doing all these great things, it inspires you," she said. "It's like if he can do it, I can too." Now a full-time student taking online courses through Columbia University toward a degree in human development, she is also involved with the Anchor Recovery Center as a volunteer, having done peer recovery coach training, and credits Louie with getting her involved in the first place. After her return from prison, she and Louie would message each other "good morning" each and every day. Now, Ms. Serrano messages his mother and sister the same each morning.
Noting that everyone's recovery is different, while Louie was more into 12 steps and meetings, Ms. Serrano has used self-help techniques, meditation, and Eastern philosophy in her recovery. She said it continues to work for her and she feels confident and strong in it.
No stranger to drug-related deaths, Ms. Serrano has lost two brothers to overdose — one in 2006 and one last September. True to his mission of helping others, Louie was there for her during this difficult time. His death, in particular, rocked her to her core.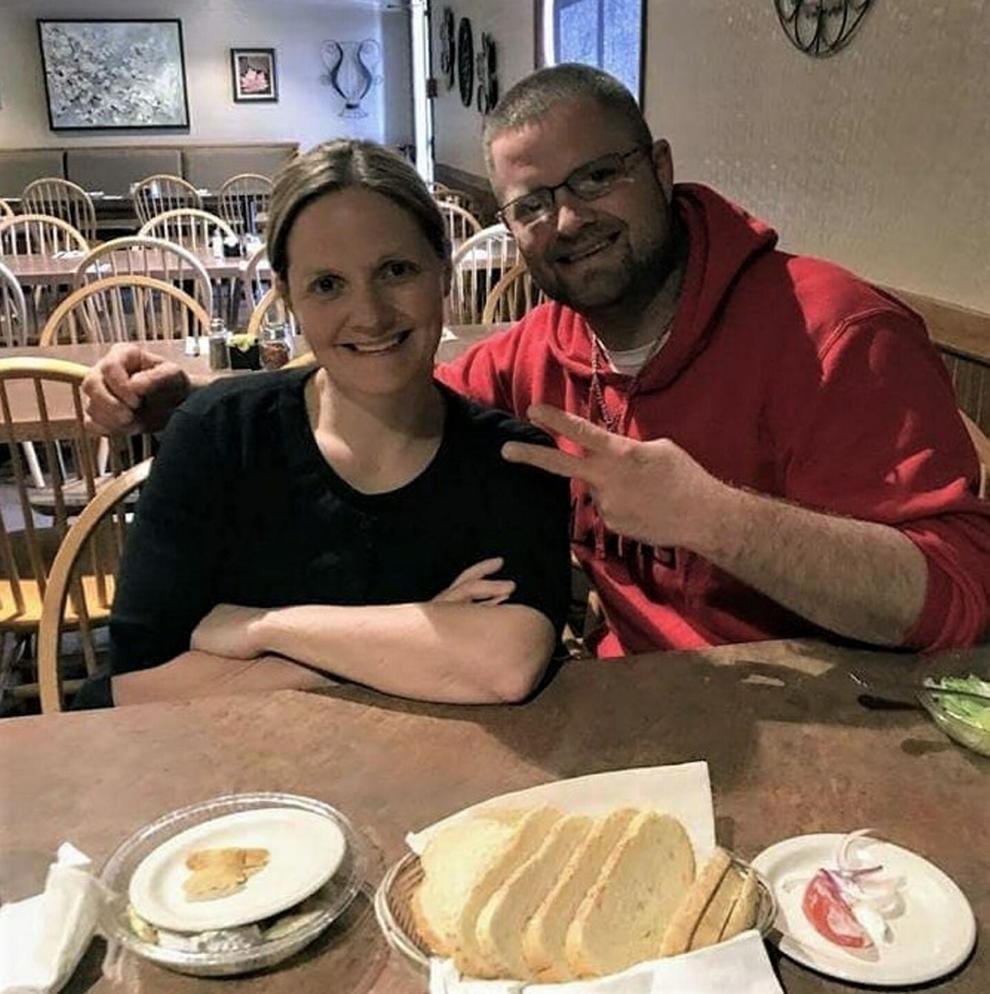 She said she's dealing with it because she doesn't have a choice, but it's hard. In her experience in the world of drugs, addiction and overdose, she has become adept at compartmentalizing people and thinking in terms of some who are using as the next ones that she fears are going to overdose, so if it happens, she is not going to be completely blindsided. With Louie, she was just that — blindsided.
"Louie truly was one of the most selfless people that I ever met, and I'm just honored to have had him in my life," Ms. Serrano said. "I just honestly don't think he even could imagine how much he's truly missed."
— Anchor Recovery Center of NNY: 315-836-3460
— Credo Community Center for Treatment of Addictions: 315-788-1530
— ACR Health: 315-785-8222
— Samaritan Addiction Services: 315-779-5060
— Samaritan Medical Center — Social Worker on Call: 315-785-4516
— Suicide Prevention Hotline: 1-800-273-8255
— Northern Regional Center for Independent Living: 315-785-8703 during business hours and 315-785-8708 on nights and weekends
— Mobile Crisis Jefferson County: 315-782-2327 or 315-777-9681
— Hope Line: 1-877-8-HOPENY or text 46736
To receive Naloxone training and free kits, members of the public can contact Credo, ACR Health or the Anchor Recovery Center of NNY. The public is also reminded of New York State's 911 Good Samaritan Law, which allows people to call 911 without fear of arrest due to drug possession if they are having a drug or alcohol overdose that requires emergency medical care or if they witness someone overdosing.