WATERTOWN — Lisa Jones always told her daughter, Lisha May Skeldon, that if she were to write her obituary, she wasn't going to sugarcoat anything.
WATERTOWN — Cortney L. Tanner met Lisha M. Skeldon when she was 14 years old, and the two started hanging out years later. Now, Cortney, 27, who has been clean since 2018, is reflecting on her years of drug use and her friendship with the recently deceased Lisha.
At the age of 14, hanging out at a friend's house where their mother used to let kids party, Cortney began smoking marijuana heavily.
"For me, weed was my gateway drug," she said. "I went from weed to alcohol; when me and Lisha started hanging out, we started drinking really heavily in the beginning. I had an addictive personality, I believe Lisha had an addictive personality also because we would drink to blackout."
Underage the first time she was arrested, Cortney was put into a supervision program. From there, she went to probation. Her first jail sentence was for a violation of probation.
Cortney started using heroin at the age of 16. At 18, she served her first prison sentence for selling drugs for her then-boyfriend to support her habit, unknowingly selling to an informant and sentenced to four months in jail and then probation. When she violated the felony probation, Cortney was sent to Willard Drug Treatment Center, a specialized state prison in Seneca County.
"Me and Lisha, we lived in and out of jail," Cortney said. "When we were hanging out on the outside, we did a lot of partying, and then jail. If I was there first, she'd come in usually right after me or the other way round. We were always together, incarcerated and outside."
In and out of jail and prison when she was using, Cortney was eventually paroled to Florida through an interstate transfer to stay with her parents after they moved down there. When her father, who was her best friend, was diagnosed with cancer and his health started declining rapidly, she ran from Florida back to New York, unwilling to watch her father die. By doing this, she violated her parole, and when she got back to New York she was eventually pulled over and found to have a brass knuckle belt buckle in her trunk.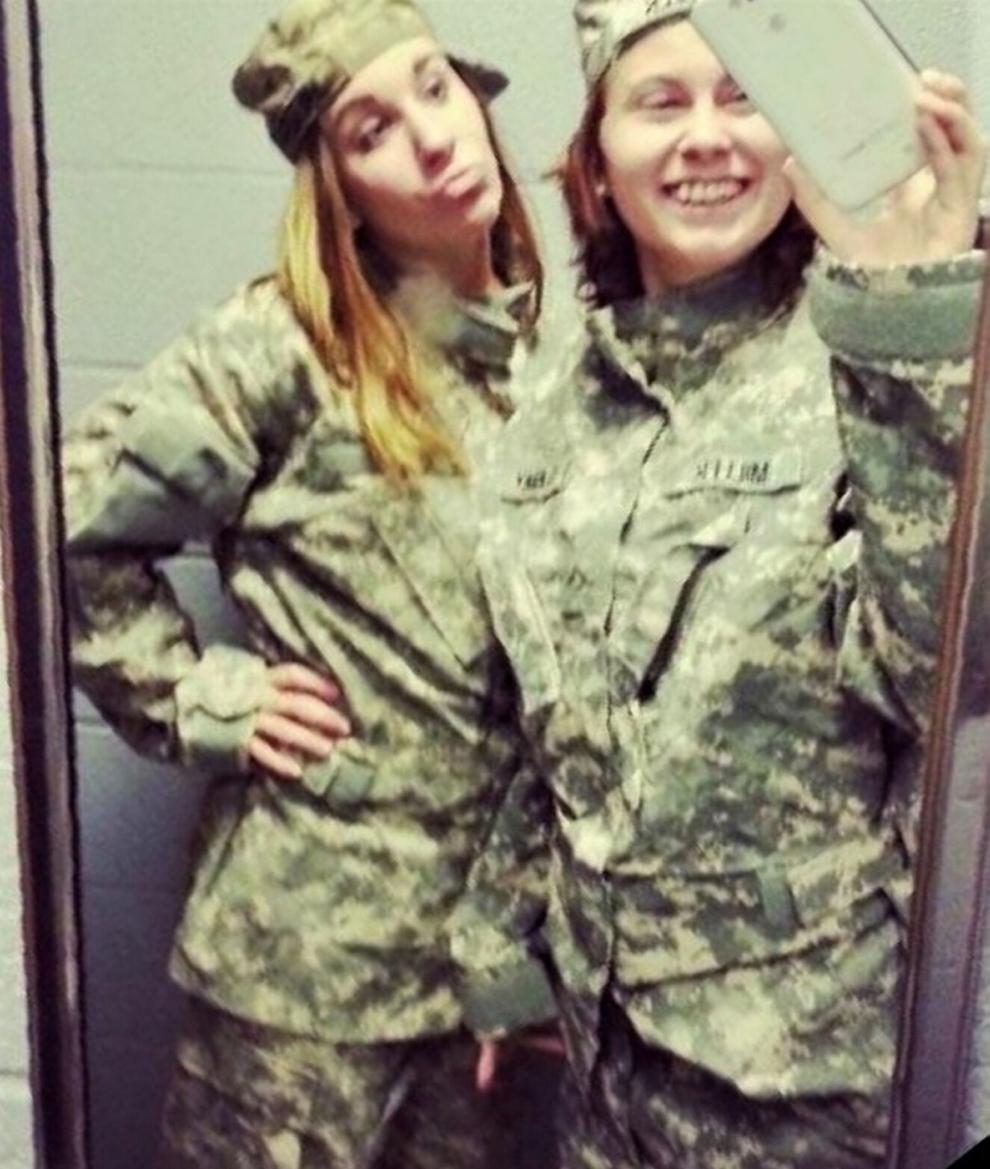 She was charged with another felony and eventually ended up serving three years in prison. Her godfather brought her father to come visit her because he wasn't going to make it much longer. While Cortney was incarcerated, her father died.
"My dad dying kind of saved my life in a way because I know I never got to make him proud while he was here when I was growing up because I was so lost in life, but after a long time in prison I kind of got it together in my head that my dad needs to see me be successful," she said. "I decided to change my life so that I could make him proud."
Sober and on Suboxone for the last few years, Cortney was in college this semester studying chemical dependency. She hopes to one day become a counselor and work in transitional living, helping inmates getting out of prison find somewhere to go instead of being paroled to a motel where everybody else is on parole and everybody else is using drugs.
Once a part of the Urban Mission's Bridge Program, she wasn't ready for it at the time, and violated it. When she was released from prison again in 2018, Cortney called a doctor's office to become a part of a maintenance program and has been on maintenance ever since.
"I never woke up one day and was like, 'Mom, I want to be a heroin addict when I grow up,' and I know Lisha didn't either," she said. "When I went to her funeral and I saw her laying there, I just pictured me too, because I led that life too."
Now, Cortney lives with her boyfriend and his 5-year-old son, grateful for each day of sobriety. She said that while she was once the girl all over the news, constantly getting in trouble, she's made it.
She wants people to know that if they are thinking about using again, just one last time, it may very well turn out to be their last time and they might not wake up, as was the case with her friend Lisha.
"People think that when someone overdoses and they pass away that they made that choice, they killed themselves," Cortney said. "When I started using heroin at 16 years old it was a choice then, but as I got worse and worse into it, for me, it was no longer a choice — it had control of me completely and that's why it's a disease; it will take control of you and you don't really realize what's going on until it's too late."
Cortney noted that everyone she encountered during her years of addiction, or that played some part in her life with addiction, they've all died. Lisha was the closest to her — her best friend for years — and Cortney still can't believe she didn't make it.
Cortney described Lisha as an amazing person inside and out, someone who loved her kids and family more than anything. She decided to share her story because it's not just hers, it's Lisha's too, and she knows her friend would want people to know it.
When she was getting into heavier drug use, Cortney's mother pushed her out. Instead of this approach, Cortney wants to urge family members and friends to not give up on addicts.
"I'm not saying to enable them, I'm just saying be their support system when they need you, because when an addict has nothing left to live for, then that's it," she said. "Now, me and my mom talk almost every day. She tells me my dad is proud of me; that's what keeps me going."
As someone living in the area who struggled with addiction for years, Cortney said she thinks the area could greatly benefit from a rehabilitation or detox center. She also said there should be places where people getting out of prison or rehab that have no home could be placed where they're under some type of supervision so that they're safe, not just thrown into a motel with other addicts and drug dealers.
"There's a lot of drugs and a lot of people that use them here," Cortney said. "We've got to get the community together for awareness. The more we get together, the more awareness we can spread. Don't judge an addict; that's just somebody that's lost and needs support. We just got lost; that doesn't define who we are."