In December 2018, a week before Christmas, Brandon T. Beecher laid down next to his sleeping daughter after using heroin, his drug of choice. He was unaware that it was laced with fentanyl. After getting his last fix, the drug quickly killed him.
Brandon's addiction began sometime after he suffered a back injury around 2012. His family doesn't remember the specific date, or when a prescription of opioid painkillers turned from treatment into a heroin addiction that killed him the day before his 29th birthday.
'It was way too late'
When Brandon died on Dec. 18, 2018, he left behind his mother and father, Tina and William Beecher, a brother William "Willie" Beecher, sister Heather Granger and his daughter Stella, who was 2 when he overdosed.
They live on, struggling to overcome the unexpected loss.
Brandon was known to fall asleep in his gaming chair and sleep in strange positions, so William didn't think twice at first when he saw Brandon the morning he died.
"He was leaning over his bed like he was praying, his butt looked like it was stuck on the bedside table," Tina recalled. "I just went over and nudged him like 'Brandon, get in bed.' Of course, when I nudged him, he was hard as a rock. And he didn't have muscles like that. So I flipped him over to go for his neck so I could feel his skin. It was way too late."
Brandon was very cold, hard, black and purple. He had been gone a long time. With the amount of substances in his system, Tina estimates he died about a minute after using the laced heroin.
"I see it every day, that picture," William said.
"I knew he was doing the pills for his back. But the heroin, I had no clue. You lose a kid, and it's just devastating."
Mrs. Granger said her brother's watch stopped the night he died. Later, toxicology and the coroner told the family he died at about 1:18 a.m. — the same time as on his now-motionless watch.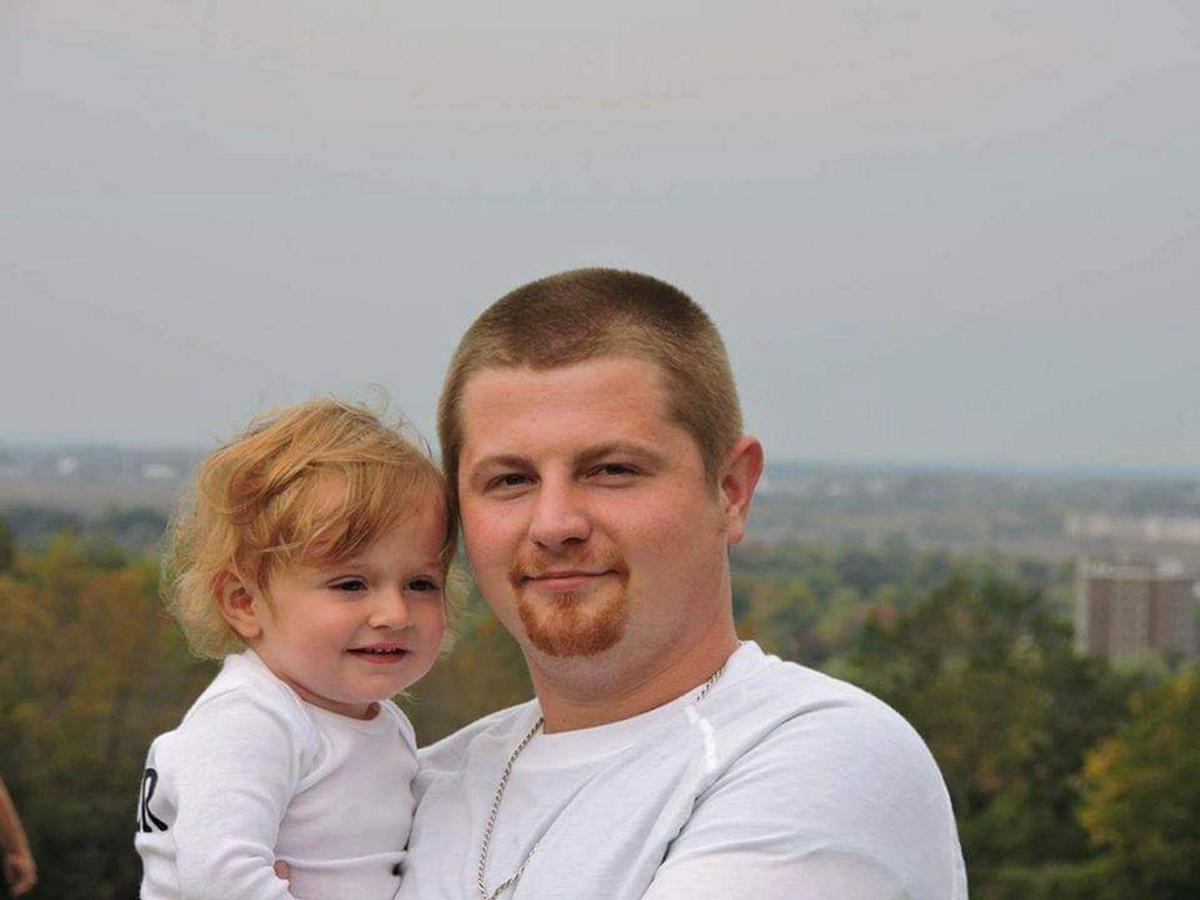 'They're not trying to get killed'
Brandon's story is similar to thousands of others across the country as addiction and overdose deaths continue to climb. The Centers for Disease Control and Prevention warns that patients like Brandon, who start on prescription painkillers, are 40 percent more likely to become addicted to heroin than people addicted to other drugs including cocaine, marijuana and alcohol.
"It's not drugs killing the people. It's people killing people, because the people that are making these drugs are putting stuff in these drugs to kill the people," said Brandon's older sister, Heather Granger. "These addicts are just out there trying to get high; they're not trying to get killed."
Tina wanted to melt down the day her son died, but she couldn't. Nearby, her granddaughter Stella was at the breakfast table, in her high-chair, waiting for her father.
Tina called an ambulance and kept Stella calm while paramedics worked, eventually taking his body away after about five hours.
"I think it would be a lot harder if we didn't have Stella," Brandon's mother said. "I know it would be for me."
'She's got his looks'
In the beginning, Stella would ask to call her daddy. Tina would tell her they don't have any phone service in heaven, but she'd let her know if that ever changed.
Now, Stella is a couple years older. She knows she can't call her father, but she communicates with him in her own way. In December, the family held a memorial for Brandon for his 30th birthday.
Friends and family hosted a spaghetti dinner at the American Legion and released 30 balloons with messages written on them for Brandon.
"We let his little girl throw the balloons up. That's her way of communicating with him," Tina said. "Stella was Brandon's everything, but even she wasn't enough to make him stop."
Described as happy-go-lucky, his sister said Brandon always knew how to make somebody smile. He would speak in funny voices for his daughter and dance with her in videos.
"He took videos of everything," Tina said. "He and Stella did pictures all day long."
Those videos give the family a chance to see him again, to hear his voice and his laugh.
Tina and her husband gained parental rights after their son died to spend as much time with Stella as he would have.
Mrs. Granger said Stella loves her grandfather, known as "Poppy" or "Pop Pop," and everything that Brandon used to do with her now falls to him — McDonald's stops and play dates, nail painting and having his hair done at the "salon."
"She's got his looks; she brings a lot of joy," Tina said. "She's all I've got left of Brandon. I don't know if I would have wanted to function anymore had he not left any kids behind."
As Stella grows older, Tina worries she'll forget her father.
"She may know him by picture, but will she remember him at all from when she was little?" she wondered as her daughter scrolled through old videos of her son.
As Stella grows, she will face events such as father/daughter dances, but the Beecher men are confident that she will always have someone to take her to those things — either her Poppy or Uncle Willie.
Some days pass uneventfully for Tina. Other days, something small — the sight of a pair of sneakers at the gym — will hit her hard. Brandon was particular about his sneakers. He'd carefully clean his favorite pair with shaving cream so they were "always fresh," Tina said.
"It's odd when people ask us what it's like," Tina said. "I say, 'Well, how many kids have you got?' I say, 'Now just pick one. Which one of them do you not want to see around every day?'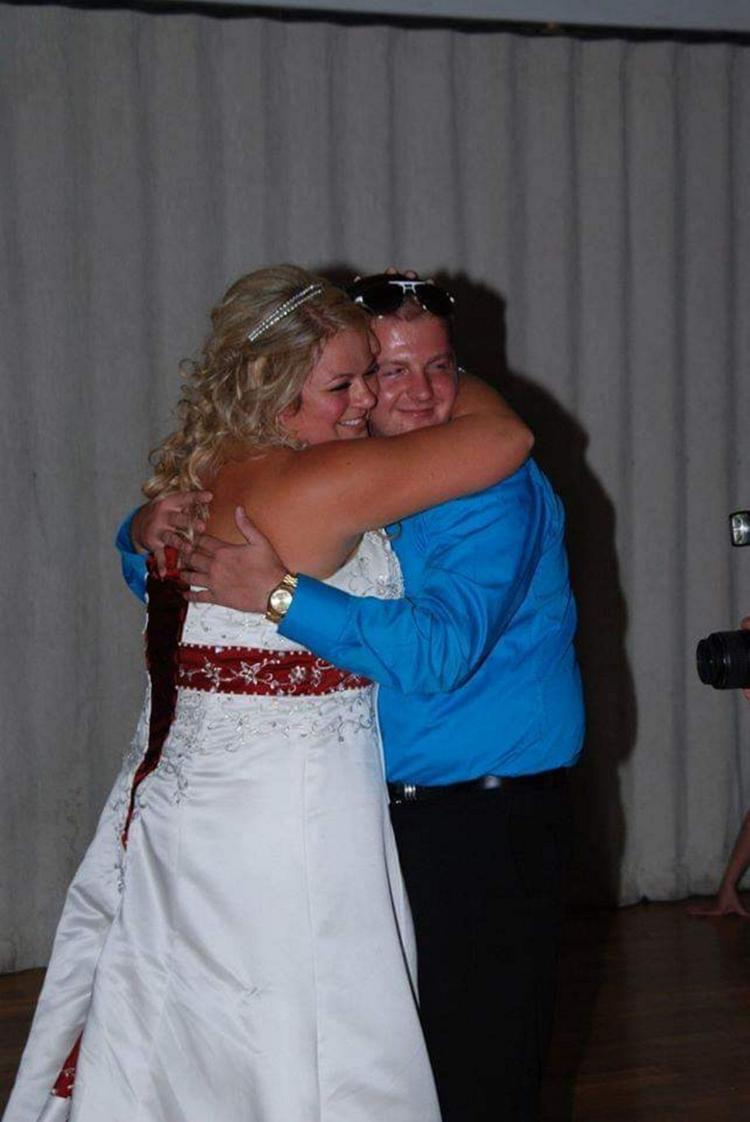 "You can't even imagine that they're not coming home anymore. You're not going to hear their voice anymore. That's what it's like."
As her children grew up, the Beecher's didn't worry as much about Brandon as they did his older brother Will.
Mrs. Granger recalls being a senior in high school catching her younger brother crushing pills. In a short time, Will went from taking Vicodin a couple times to heading to Syracuse with friends and trying harder drugs.
"That's all it took, that feeling. That's what happens to people. They feel that one time and it's like they found what they've always been looking for in their life," he said. "The euphoric feeling, it's indescribable. You feel like you can do anything, conquer anything. From there, it was just, 'I want that feeling every day.'"
'People keep throwing stones'
This cycle of drug use continued until Will was arrested in 2014. When he got out of jail, he started a Suboxone program, got clean and hasn't gone back.
As a recovering addict, he hopes eventually the stigmas surrounding addiction end. His message to those using is clear: Don't be ashamed, and don't feel any shame for looking for help.
"For the people that are throwing the stones, so to speak, it could happen to you; it could be your cousin or your brother," he said. "There might be somebody in your family that is using. I keep saying don't be ashamed, reach out, but people keep throwing stones."
As a way to honor Brandon, a program was started known as "Northside Family Helping Northside Families," which sells products including hoodies and uses the proceeds to help struggling families for the holidays, providing meals, gifts and school supplies. "It's in memory of him because this is something he would do; he'd help people," Mrs. Granger said. "The community has been amazing when it comes to helping with this. He wouldn't believe that we have managed to do this. To see the families when you show up at their door with their dinners and all their toys for their kids and all that, to just see it, it's that feeling that he's looking down, he's happy."
Though they help families during the holidays, the family's own holidays are no longer what they once were. According to Mrs. Granger, there are no emotions in the holidays anymore, no feelings.
Tina said she takes the loss one day at a time and just breathes, swallowing the pain, because there's nothing she can do; nothing will bring her son back to her.
"Anybody that loses a child, your house is empty, your family isn't complete anymore," Tina said. "I never want to bury another child again. That is a rule. You should always go before your kids."