WATERTOWN — As the minutes ticked by in the wee hours of the morning following the death of Michelle Brown, her family, gathered at Samaritan Medical Center to say goodbye, had a life changing decision to make.
Mrs. Brown, Chaumont, was suddenly stricken with an illness and later died from it at the hospital last Sunday. She was 55 years old.
Knowing how caring and compassionate Mrs. Brown was, her family decided to make her an organ donor the day of her death, something they believe she would have wanted, according to Mrs. Brown's son, Dylan Davis.
"I think she'd feel like a hero, but I don't think she'd give too much generosity to herself," Mr. Davis, 23, said of the decision. "She would be humble and care more about how the other people are and if they're doing OK. She was selfless."
In honor of the family's decision and the lifesaving power of Mrs. Brown's donated organs, Samaritan staff members stood with her family in the halls of the hospital for its first ever Donor Memory Walk on Monday.
Donor memory walks, also known as honor walks, have been gaining traction in hospitals nationwide, a silent farewell and dignified honoring of a final, lifesaving contribution to the world during the moments between life and death.
At about 2 a.m., with the operating room ready to receive its donor and surgeons prepared to remove the needed organs, Mrs. Brown's body was wheeled from her room in the Intensive Care Unit to the elevator, her family solemnly trailing behind and taking the stairs to the floor that houses the operating room.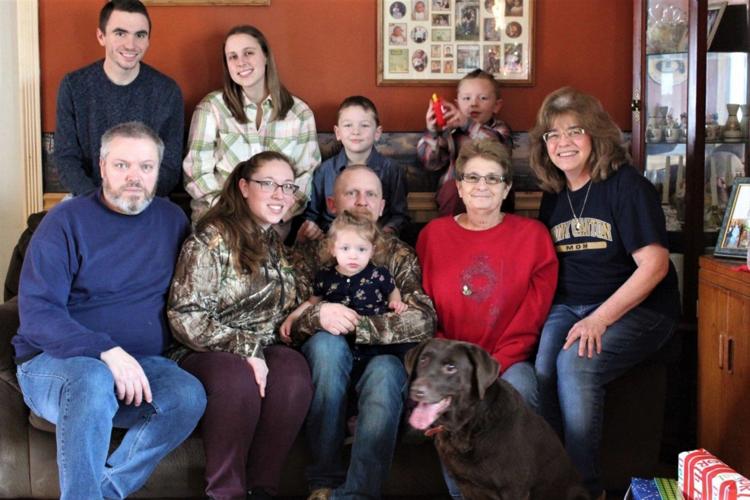 As Mrs. Brown's family came out of the door for the stairs, they saw nursing staff and doctors, as well as Jefferson County Sheriffs who had responded to the 911 call at her house, lined up on both sides of the hallway. Once Mrs. Brown was brought out of the elevator, the family walked steadily behind until they could no longer follow their dearly departed member.
"It meant a lot because with all this going on, we never expected this much of them," Mr. Davis said of Samaritan's show of support. "They were over-the-top supportive."
Mr. Davis estimates there were at least 40 or more Samaritan staff members and others lining the hallway of the hospital to pay their respects to his mother.
While the whole event took around five minutes or so due to the proximity of the operating room to the elevator, the walk had a profound impact on Mrs. Brown's family.
"I hope they continue because it brought a lot of gratitude to our family," Mr. Davis said. "It made us feel special and we felt happy for my mom and the contributions she was able to make after her death. We knew she would be happy and it helped the process be a bit easier even though it was very difficult."
Quietly, as the door slowly shut, they watched as she was wheeled away and out of sight, on to the next stage of her journey at Samaritan — becoming a lifesaver.
The donation of Mrs. Brown's organs went on to save the lives of three people.
Outside of the hospital, according to Mr. Davis, a donor flag was flown between the American and 10th Mountain Division flags in honor of his mother and the family's decision.
According to the United Network for Organ Sharing, at the time or writing, there were over 112,000 people in need of a lifesaving organ transplant. Of those, 73,036 were active waiting-list candidates.
"We were really proud of Mom for making a difference, even after her death," Mr. Davis said.
Born on July 31, 1964 in Watertown, Mrs. Brown was a 1983 graduate of General Brown High School and she graduated from Jefferson Community College in 1985 with a degree in Business Management.
Her father, Robert (Bob) Thomas was the long-time Chief of Police for the villages of Brownville and Glen Park.
Mrs. Brown married her husband David in 2003 and started working as a secretary at the Cape Vincent Correctional Facility that same year.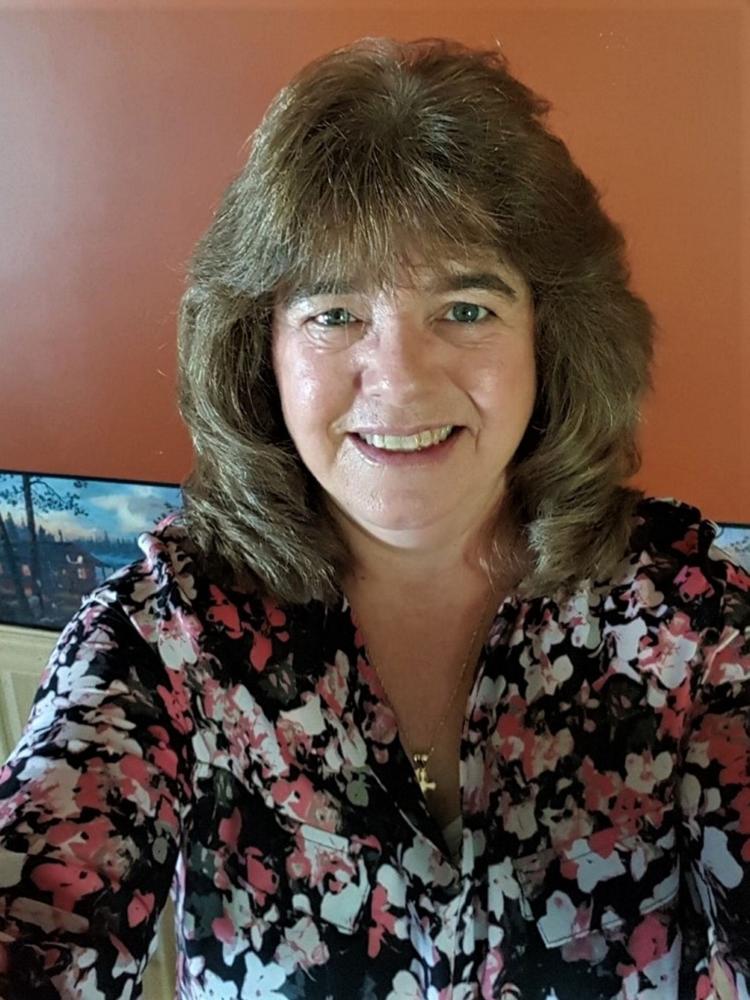 Active in sports and a huge fan of General Brown football and the New York Giants, Mrs. Brown never missed any of Mr. Davis' games and could always be seen in the crowd cheering the team on.
Mrs. Brown is survived by her husband David, sons Dylan and Daniel, and daughter Elizabeth, as well as six grandchildren and several cousins.
Mr. Davis remembers his mother as very family oriented, willing to do anything for anyone else before herself at any time, day or night.
"It helps to know she made a difference in somebody's life because if we were on the receiving end as a family getting an organ, we would be grateful," Mr. Davis said. "This shows her legacy lives on past her life."
According to Leslie DiStefano, director of communication and public relations for Samaritan, the hospital's donor liaison, Kim Smith, brought the idea of beginning donor memory walks forward at a meeting last year thinking it would be a good idea to honor patients and support families.
Recently, Samaritan earned a gold recognition for its efforts to increase organ, eye, and tissue donor registrations across the state through the Workplace Partnership for Life Hospital Organ Donation Campaign.
The WPFL is a national initiative that unites the U.S. Department of Health and Human Services, Health Resources and Services Administration, and the organ donation community with workplaces across the nation in spreading the word about the importance of donation.
While the hospital cannot plan when these things will happen, according to Ms. DiStefano, they'll be ready to pull together an honor walk when the time comes.
"It's the beauty of a very important tradition that we're looking to start and continue, showing the respect and honoring a patient at the end of their life who is donating their organs to others," she said. "It's a small token to show our respect and honor the impact that they're making."
According to passlifeon.org, to the recipient of an organ, a donor can be the greatest person never known. When someone in need receives an organ, not only is their wait over—their new life can begin. One organ donor can save up to eight lives, and one tissue donor can improve the lives of up to 50 people.
"Nationally, most patients wait one to two years for transplant, but in New York, patients wait three to five years," Ms. DiStefano said. "Which speaks to all the more reason to become a donor."
Through one of the most terrible days Mrs. Brown's family had to endure, the staff and everyone in attendance at her memory walk helped to shine a little bit of light on a tragic situation.
"We'd like to send a sincere thanks to the nursing staff, doctors too — everybody from the ER to the ICU," Mr. Davis said. "They have an incredible staff and they didn't treat Mom like a patient, they treated her like family."