WATERTOWN — At the Lewis County Humane Society, the increase in pet adoptions amid the COVID-19 pandemic seems nothing short of positive on the surface, but shelter manager Amber Zehr is concerned that as more people go back to work, they'll find they have less time to care for their new furry friends.
The shelter, 6388 Pine Grove Road, Glenfield, has seen an increase in both cats and dogs being adopted over the past few months, with a total of 239 adoptions in 2020 so far. According to Ms. Zehr, adopters have said their reasons for adopting now are that they have more time and are home more often.
"Once you're back to work full-time and everything, these animals are still gonna be there," Ms. Zehr said. "We make sure we kind of drill it into people a little bit.
"I just worry that people think that they have all this free time, but animals take time and then when everybody goes back to work and life kind of goes back to normal, it's gonna be like, 'Oh, I don't have time like I thought I was going to,'" she added.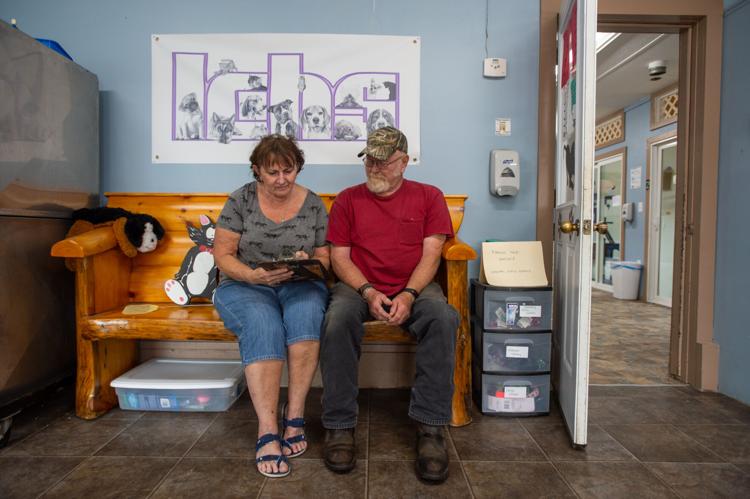 So far, she said there haven't been many pet surrenders, or adopters bringing animals back to the shelter.
In May, a total of 18 animals were adopted from the shelter — a mix of cats, dogs, puppies and kittens. In June, that number rose to 36 and jumped to 54 in July. The shelter is on track to continue that trend this month.
The shelter has one dog who had a meet and greet Thursday, and will soon be gone. Another five dogs are at dog control, which no one ever claimed, so they'll soon join the shelter and await adoption. There are 22 cats at the shelter, 13 at the vet and four moms with kittens in foster care.
"When they (the animals) come in, they are extremely scared ... they don't understand why they're here," Ms. Zehr said, "but just seeing the joy from them when they see you every day — they're so excited that you're around — it's amazing."
In Jefferson County, the SPCA has similarly seen an increase in adoptions since reopening, Administrative Assistant Katelynn Drohan said.
Before the pandemic hit, the shelter, 25056 Water St., Watertown, was doing upwards of 100 adoptions a month. When COVID hit, it hit so hard to the point that the shelter was doing less than 50 adoptions at first. The numbers are now starting to pick back up.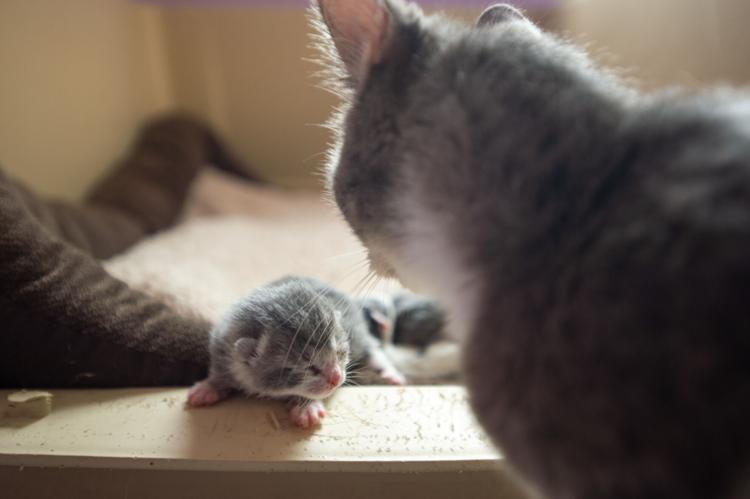 "I can't recall exactly what we did this last month, but they're ever-increasing and the adoption appointments are working really well, barely any animals are being returned," Ms. Drohan said. "We were definitely very concerned, especially at the beginning of the pandemic, because we were terrified everybody was just going to drop their animals here due to people being scared that they could get COVID from their pets, which is not true."
Along with increasing adoption numbers, the shelter's new vaccine clinics have picked up since many local veterinarians and clinics are not able to take on new clients at this time, Ms. Drohan said.
The SPCA has about 25 cats, seven dogs, two guinea pigs and a rat currently available for adoption, but that doesn't include animals in the shelter's care not yet ready for adoption, or those being fostered. There's a large number of animals currently being fostered — about 130. Ms. Drohan shared that there is also a waiting list for animals to come in that's well over 100.
"We are fighting the tide, but we're here for it, and this is what we do and we're going to help the community as best we can," she said. "You could be having the worst day ever and you go home and maybe your dog or your cat is gonna be so excited to see you and it can change your whole day. They kind of bring happiness to your life where maybe it wasn't there before."
According to Linda Storie, canine coordinator for Gracious Friends Animal Sanctuary, 8201 Route 58, Heuvelton, the shelter keeps hearing adopters want to use the free time they now have at home to bond with their new pets.
The shelter saw a slow start at the beginning of the pandemic, but in the last couple months, there's been an increase in both animals coming into the office, as well as animals being adopted. During the pandemic, the shelter has offered its full host of adoption services and been open the entire time.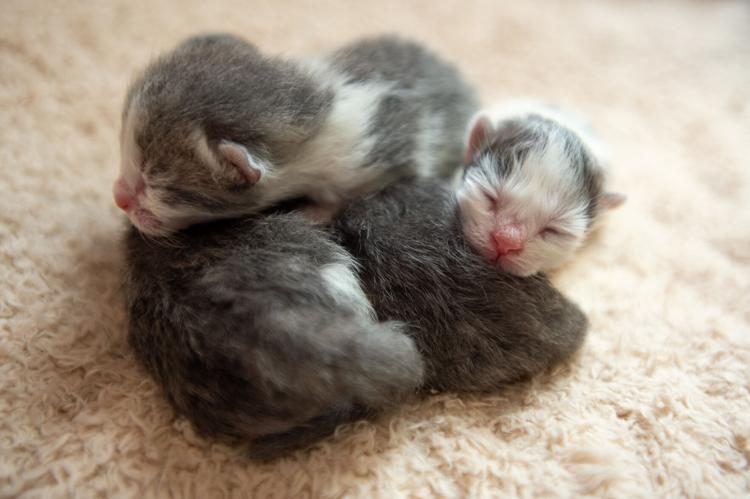 The shelter currently has six dogs, about 15 cats, three guinea pigs and rabbits available for adoption. Of those six dogs, five were surrendered to the shelter by their owners.
"It seems that since the pandemic, we have seen more owner surrenders of animals, but we have no real idea as to why," Ms. Storie said. "Maybe when people are being exposed more to their animals, they're finding that maybe it's not what they expected, that they're a lot of work."
Though Ms. Storie said she doesn't know the specifics when it comes to the number of cats, guinea pigs and rabbits coming in, she said Gracious Friends has adopted out roughly 20 animals in the last three months.
In normal months, without a pandemic looming in the background, the shelter would sometimes go weeks without adopting out a single animal, or they might have a week where they would do two or three, according to Ms. Storie. It would average maybe three or four adoptions a month.
"I think the pandemic has made people, as they're sitting home, think that there's maybe something missing," Ms. Storie said, "and we don't just willy nilly hand our animals out. We do reference checks and meetings, so I think that the people who have adopted our animals are people who are not going to just turn them in when they go back to work. I'm pretty confident that our animals are in forever homes."